7 Ways You Can Monetize Your App
Millions of apps make through the app store but very few are able to earn money. Here are a few ways you can earn through your app.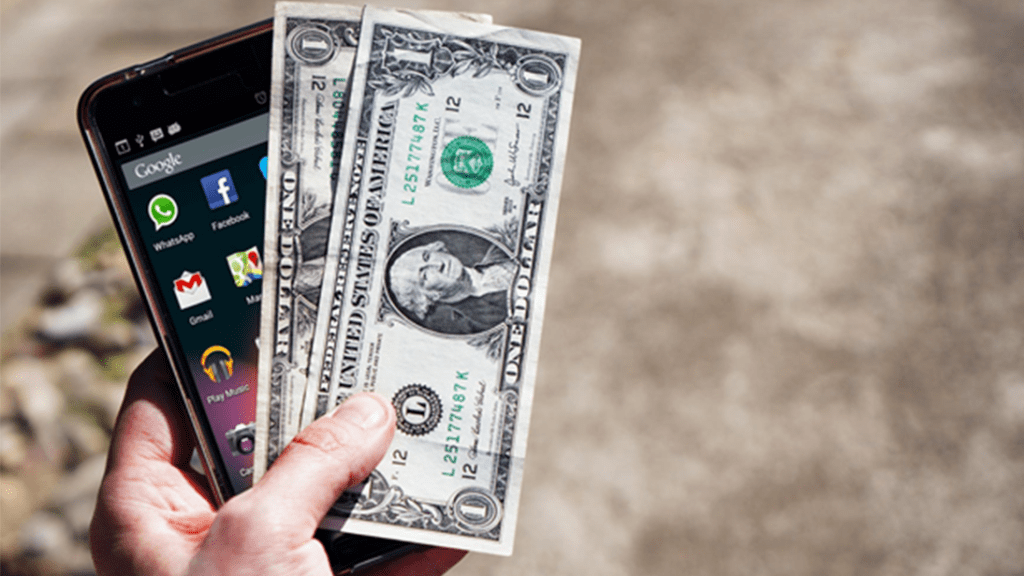 Monetize Your App
In today's age and technology, developing an app is no big deal. You need to have a concrete idea that fills the existing loopholes, and set a budget under which you will develop your app. You might want to hire any mobile app development company that will get most of your job done.
The crucial stage is not when you have developed an app, but when you don't know how to monetize it. If you are stuck in a similar situation where you have no clue how to monetize it, you are absolutely at the right place.
Well, we have got you covered! In this article, I present to you seven ways through which you can monetize your app. You might want to get mobile app development services to best incorporate these seven ways to earn money.
Let's get to know what they are!
In-App Advertising
Starting with the first one, there are multiple ways you can advertise your app. It can be either in-app advertising, or online and offline advertising. The latter will help you bring users to the app, while the former will bring you the money.
Furthermore, there are seven types of ads through which you can earn money, such as text ads, native ads, banner ads, video ads, interstitial ads, pop-ups, advanced overlay, etc. Once you identify the type of ad you would want to display, you need to figure out the duration, as well as the frequency, of the ad you'll show. However, you must remember that you want to earn money through engagement with the app. And sometimes, in-app advertisements can be frustrating. So, you will have to make sure that you do not go overboard with them.
Talking about the money you can earn by placing in-app advertisements, for every 1000 impressions, the most you can earn is $2 per day, depending on the ad network you choose.
Finding Right Sponsors and Partners
Another great way of monetizing your app is to get sponsors and partners through which you will get users. The goal here is to get users to your app, so that they can download it and use it to access other in-app features that will bring you money.
If you get sponsors for your app, try to look for those who have a similar target audience as yours, which will bring more users to your app. Or, another way to go about it is to white-label your app (which I will discuss below), and customize it according to your sponsor's brand. About the payment, you both can have an agreement to either split the revenue, or set a fixed, monthly sponsorship fee.
In the case of partnering up with other app developers, you can ask them to display your logo or an interactive element added to their app, which will direct towards your app. This can help you bring users. The cherry on the top will be to display your app advertisement on their platform, which will urge curious users to click on it that will lead to your app. This is known as click-through rate (CTR) and can help you earn a lot of money.
Cross-Platform Advertising
If you don't want to spend any money on your advertisement, you still can monetize your app by exchanging ads that is displaying each other's ads on your platforms. You can partner up with another app developer or brand, who has a similar audience as yours. This way, you'll earn profits if you found the right platform to partner up.
It will enable you to display customized advertisements relevant to your target audience. It will become visible, and as a result, increase the downloading rate of your app, which will, in turn, provide you profit.
Note: This is different from finding partners the a way that you are not spending money when exchanging ads.
Reward Your Users
Another way of displaying ads in your app is by rewarding your users with something in return, when they watch it until the end. Instead of showing irrelevant ads in your app, you can motivate your users to view ads in exchange for getting something useful in return. While these videos will be targeted towards other apps, you can also show ads of your app or the different versions of it, if you have any.
The Freemium Model
Who doesn't love free items? However, you still cannot get everything free. But you can adopt the freemium model, which is an amalgamation of free and premium. You attract users by releasing a free version of your app in the market. Once they start using it, after a set duration, they'll have to purchase or upgrade few features to premium status in order to proceed further.
In terms of monetary value, the free app will cost nothing but when it comes to upgrading to premium status and if users like your app and feel their money is worth spending, they will spend on your app. Hence, as a result you will earn profit from it.
If you think users will not upgrade to this free version of your app, you can launch another advanced version of it that will be a paid version. It can offer advanced features and better user experience than the free version. Furthermore, this version can offer ad removal, more storage space, extra credits to utilise in the app, and so on.
In-App Purchases
Somewhat linked with the previous point, in-app purchases allow your users to buy certain features that they require at that moment. Please note that it does not ask users to upgrade the app to move further from a certain point.
In this case, a message is tagged with an additional feature that reads, "in-app purchase." It can be a tool, a life hack, cheat, a virtual currency, unlocking bonus levels, etc. that will help you proceed further. If you want this to work in your app, you need to brainstorm ways your users can find these features interesting, and will utilize them. Hence, it will result in you earning money out of it.
White-Label Your Code
Another interesting way of earning money through your app is to license its code. Once you write the code for your app and it proves to be successful, chances are other brands and developers will approach you. This is your call to action, to earn a good amount from it. What you can do is, you can white-label your app's code and provide your app in another skin, or design best suitable to another company or developer's design philosophy. Or later, when you decide to upgrade it to a newer code, you can sell the previous version to them.
For example, WordPress hosts a lot of websites. It has white-labeled its code. Hence, without having its name on the websites it hosts, it is still earning money because it has made its code available to its users.
Bonus Ways to Monetize Your App
I thought to give you all a surprise. So, here I mention four additional ways to monetize your app. These ways will not give you money directly, but will attract users towards your app. The more users you'll get, the more money you will make.
So, let's have a look at them:
Email and SMS Marketing
You must be wondering what does email and SMS marketing has to do with monetizing your app. So here's our logic: Through email and SMS marketing, you will attract an audience. Once you get that audience to your app, if they like it, they will become users of your app. Hence, you can apply all the above-mentioned app-monetizing techniques on them, which, as a result, will bring you more money.
However, you will have to make sure that your content is not annoying, and directly impacts the user in a positive way. It must be interesting enough to make sure the users will click on it and will download it, from their respective Apple or Google store.
In-App Subscriptions
Another way of email marketing is the in-app subscription. It can be used to prompt users to enter their email addresses or mobile numbers, to get surprise bonuses, updates about the apps, news about the new features, progress reports, bonus content, etc.
To take it further, you can provide unique codes to each of your users, who then can enter inside the app to unlock personalized subscriptions. It will keep your users engaged with your app, and will motivate them to use more frequently.
Simpler UI/UX
We can't emphasize enough on how important it is to have a simple user interface and user experience. Your users will not be able to stick longer if your app is complex, or not up to a certain quality standard.
There are millions of apps available at both Apple and Google stores that don't make it to the top, perhaps because of the complex interface or low-quality display. So, to earn money, you will not need to compromise on the quality and technicality of your app.
If your users find it easy and appealing to use, they will not only be using themselves but would also recommend to their friends and family members. Hence, this will bring you great sales.
Promote Your App
It is necessary to make your app visible in the market. Apart from marketing it on different online and offline platforms, you need to be vocal about it as well. You can attend various events that are relevant to your app's genre, and can introduce people to it. This way, you will reach a significant number of people who upon their likeness will spread the word. Hence, after some point, you'll start earning from it by applying the above-mentioned ways.
Conclusion
To summarize, app monetizing is not at all tricky. You just have to figure out, amongst so many, which one will fulfill the requirements of your app. You can choose from a variety of monetizing techniques, such as in-app advertising, in-app subscriptions, in-app purchasing, getting sponsors and partners, licensing your code, etc. Not only these, but you can also choose indirect ways of monetizing your app such as email marketing, in-app subscription, providing good UX/UI, etc.
Please note that monetizing will help you, but the quality of your app also plays a pivotal role in holding onto the users. So, make sure that in the development phase, you overcome every possible problem that your user may encounter.
Let us know which monetizing technique did you apply for your app.