7 Tips on Optimizing Hiring Remote Workers With Efficient Tools
Are you ready to hire remote workers for your team? Find out the tools you need to optimize hiring, choose the best candidates, and improve your remote team's productivity.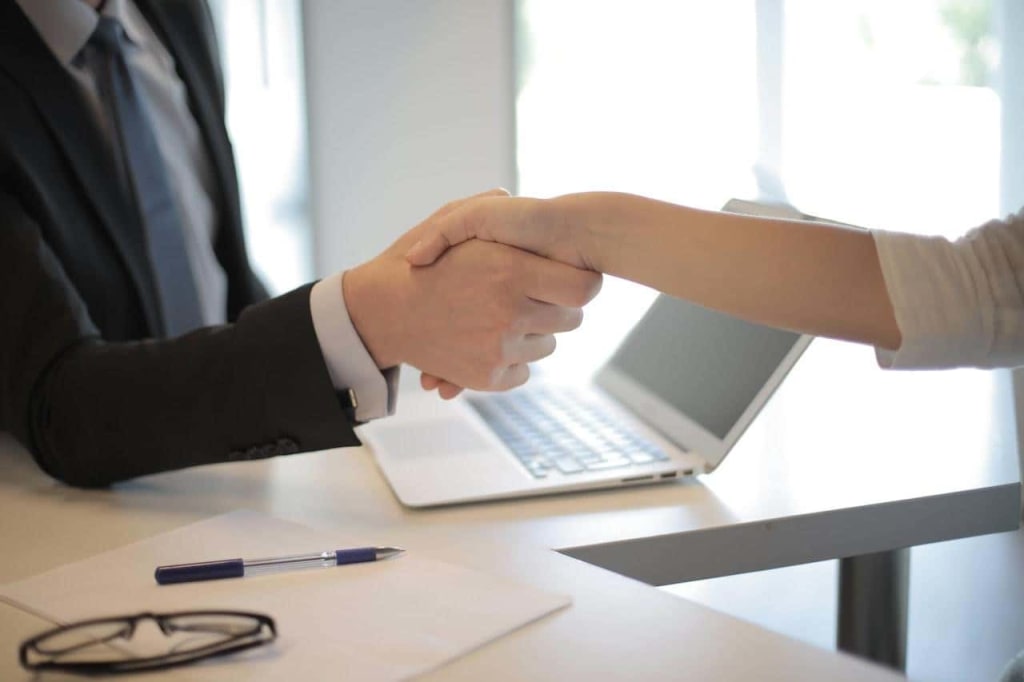 Decades ago, remote working was not even an option for many companies. First, advanced technology didn't exist to support these working options. And second, employers didn't like the idea of not being able to control their employees while they worked in the comfort of their homes. Furthermore, traditional-minded business leaders believed that working remotely only made employees unproductive.
Times have changed. Remote work is now the norm. Businesses, from mammoth corporations to small enterprises are now competing to hire the best remote talents. So, as a business, what can you do to attract amazing talents to your workplace? How can you build a strong employer brand? In this post, we'll cover different tools that can help you optimize hiring for remote employees. We'll also discuss the benefits and disadvantages (if there are any) of hiring remote staff.
Let's get started.
Why You Should Hire Remote Workers?
There are many reasons why hiring remote workers can be the best decision you'll ever make. Aside from the flexibility that remote working brings to your workforce, one of the biggest advantages to your business is reduced cost.
If your company spends as much as $5,000 per person each year in real estate costs, you can reduce that by hiring remote staff. If you hired 20+ remote employees instead of a local team, you can save as much as $100,000 and more just from real estate costs. This calculation doesn't even include office and furniture supplies you have to spend per employee in a physical office.
7 Tips and Tools for Hiring Remote Workers
Are you ready to hire remote workers for your team? Find out the tools you need to optimize hiring, choose the best candidates, and improve your remote team's productivity.
1. Remote Hiring Platforms
The pandemic has brought many challenges and opportunities to the working population. But one thing that stood out is the permanent shift to remote work of many businesses. From huge Fortune 500 companies to growing startups, everyone is now seeing remote work as a major leap to digitalization.
Even after pandemic restrictions were lifted, more employees are still opting to work remotely and using their remote perk privileges at work. In line with this is the rise of remote hiring platforms that enable workers to find remote jobs that fit their skills.
Remote hiring platforms allow you to access a bigger talent pool, improving your chances of finding the best talent for your business. It also improves hiring efficiency and fills up vacant roles faster than traditional forms of hiring.
2. Applicant Tracking Systems
The use of applicant tracking systems (ATS) can streamline remote hiring, reducing labor for both recruiters and job applicants. Additionally, ATS can improve your brand by presenting it in a consistent and accurate manner to applicants. ATS improves employer branding and showcases positive company culture as well as the advantages of working in your organization.
A good ATS can also safeguard sensitive candidate information from malicious access. This improves your business cybersecurity. You'll have the peace of mind that applicant data will be used only for the hiring process and will not put your business in trouble for any data leaks. Examples of good recruitment software with ATS are Manatal, BambooHR, and ADP Workforce.
3. Job Boards
Remote job boards are another way to advertise remote job opportunities available in your workplace. If you're looking for potential candidates that can work from anywhere and are known to be productive while working from home, posting your open jobs with the help of job boards allows you to widen your reach.
Furthermore, job boards are the best place to find candidates with remote work experience. Although remote working is slowly becoming the norm, not many people like to work remotely. That's why it's important to look for people who actually love and do well working from home. Rather than forcing your employees to work remotely, hire someone who excels and is an expert at it.
4. Use the Right Video Interview Tool
Since the rise of remote working and work-from-home options, remote video interviews have also skyrocketed in terms of popularity. Nowadays, It's not just enough to hire based on skill. A smart employer will also offer tests and various personality assessments in the form of video interviews to understand their candidates.
Aside from guiding employees to make better hiring decisions, video interview tools also give you an accurate assessment of your candidate. Hiring remote developers, marketing staff, or any other role can now be done purely remote with very small distinction from face-to-face interviews. This allows you to hire the best person for the job. Examples of video interview tools today are Zoom, Google Meet, and Skype.
5. Automate Interview Scheduling
Hiring someone you've never seen in person is now normal. And you can either work with technology to make the hiring process easy or ignore it and be stuck in your old ways. When it comes to interviews, the key to fast and smooth scheduling is a good interview scheduling tool.
Interview scheduling tools are software that automatically gives you the time difference and availability of your interviewee in the fastest time possible. Since most companies are now open to international hiring, it's important to understand the time difference between employees. This will save you a lot of time and effort as both parties don't have to waste time emailing each other in order to agree on a time and date.
6. Project Management Tool
One of the most important software when you're managing a remote team, is a project management tool. While studies show that employees are more productive when working remotely, there may also come challenges that will affect their productivity while working. Similar to how good LMS platforms improve your company's productivity and competitiveness, project management tools also help your teams achieve their goals in a timely manner.
A project management tool can help you overcome these by giving your team better control of their time and work progress using a visual planning tool. Examples of good project management tools are ProofHub, Trello, Asana, and Monday.
7. Time Tracking Software
Help your employees stay accountable with a time-tracking tool. Time tracking software and related tools help your remote team stay on top of their work and submit their work on time. It also reduces the risk of your team committing time theft and doing other things while on the clock.
The advantage of time-tracking software when used properly is an increase in performance and productivity. However, the disadvantages of time tracking are also damaging to business. If set on strict parameters, time-tracking tools can make your employees feel that they aren't trusted by their company. This results in being demotivated and can result in low employee satisfaction.
Get the Right Tools for Your Remote Business
Businesses must learn to adapt and thrive as they transition to remote working. We have to understand that this paradigm shift isn't temporary. In fact, many experts believe that remote working will be here to stay and will soon be adopted by all organizations around the world. I hope this article can help you optimize your remote hiring process. The tips and tools listed above should help you find and support your remote talent.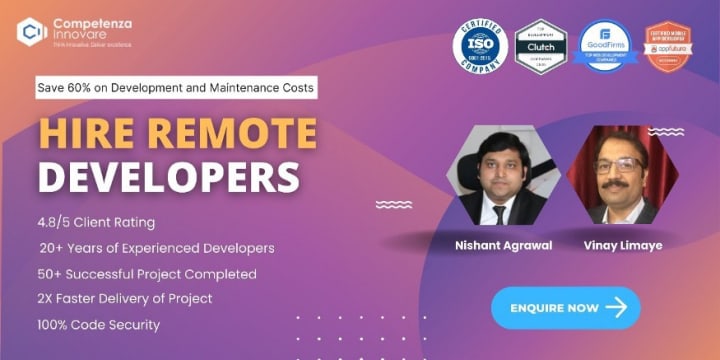 Published at https://thecompetenza.medium.com/ on Nov 11, 2022
About the Creator
Competenza Innovare is our name. Custom ASP.NET solutions, Android app development, iOS app development, and web development are our specialties. Through our technological solutions, we assist people in growing their businesses.
Reader insights
Be the first to share your insights about this piece.
Add your insights