7 Richest Kids in Nigeria (Photos).
Talk about young money.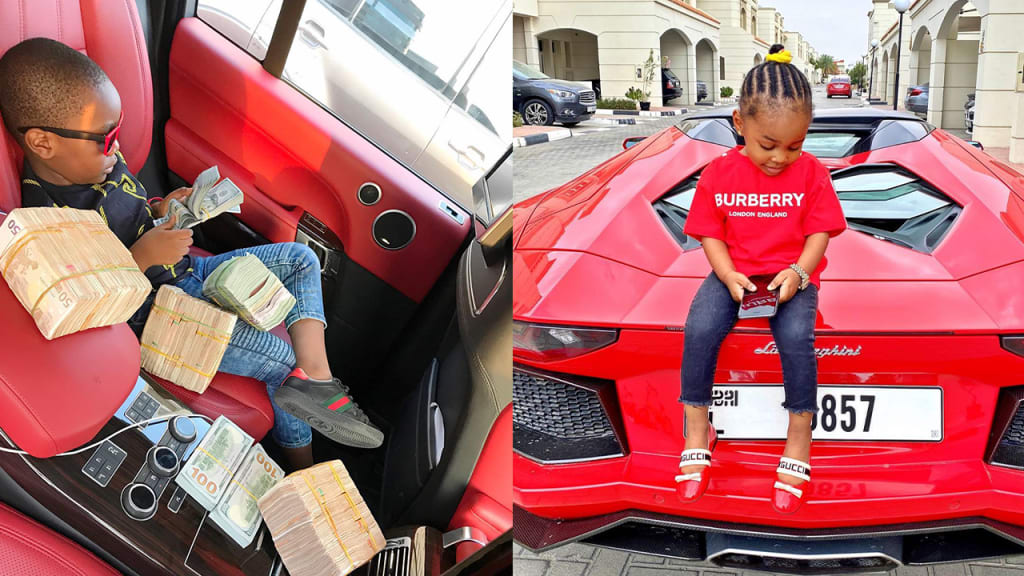 Talk about young money.
Do you remember the phrase, being born with a silver spoon? Apparently, it's real. Apparently, there are some people in this world who actually come out of the womb already set for the rest of their life. Can you believe that?
For most of us, this is laughable because even at our grown up ages, we still know how hard it is to make even one naira, talk more one dollar. We sweat and we hustle and we fail and we get back up and we get back to the grind until hopefully someday, something good finally comes of our hard work and we can finally exhale and enjoy the fruits of our labor.
For the majority of people, this enjoyment happens in the later parts of our life. But for the people on this list, it happened pretty early on.
While some were born with the silver spoon, a couple of these kids actually had to hustle their way to success. But no matter the means, all 7 of them are 7 of Nigeria's Richest Kids.
Be sure to like and follow my Facebook page so you don't miss out on any new exciting, funny, interesting articles and stories that I post every single day.
7. Egypt Ify Ufele
Ever heard of ChubbiLine?
Well, it is a plus-size fashion line that sells clothing designed for curvy women, and caters to sizes 00 to 26. The CEO of this brand? 14 year old Egypt Ify Ufele.
Starting at age 3, the young mogul begun learning how to sew under the tutelage of her grandmother. At 5, she was making dresses for her dolls and could properly use the sewing machine. At 9, she was creating wearable pieces for her mother and sister.
The older she got, the more bullying she begun to experience. She was verbally and physically bullied for her weight and struggled to find clothes that fit her. But when she couldn't find any clothes in her size, she begun making them for herself.
Since then Egypt has gone on to put on shows on New York Fashion Week, feature on the Teen Vogue 21 under 21 list, and partnered with Ford Explorer for a commercial.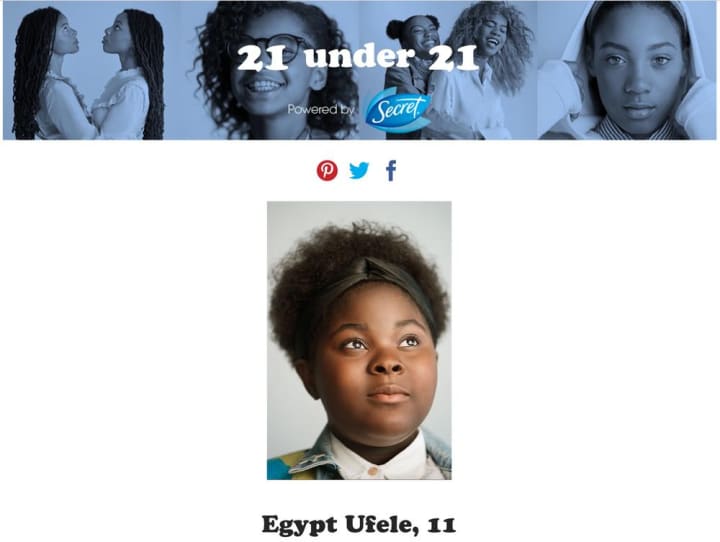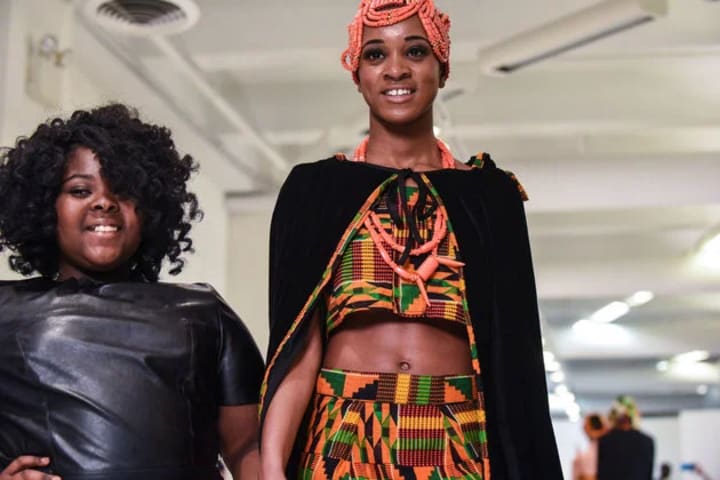 6. Ahmed Starboy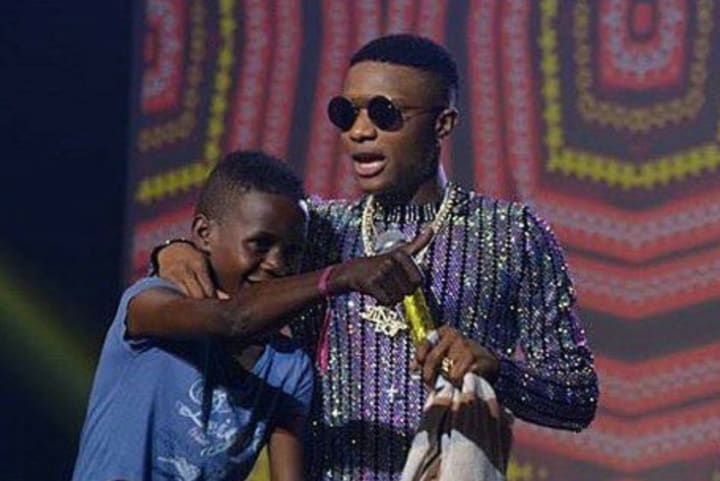 Talk about this for a story.
2 years ago when Ahmed Starboy was 12 years old, he was standing outside a Wizkid concert begging for a ticket to go in. One of the attendees heard his pleas and bought him a regular N5,000 ticket.
When he got inside, Ahmed was singing and dancing with so much energy that Wizkid himself saw him and took notice. "Why you never sleep, come on stage," Wizkid said to him, and when Wizkid handed the mic over to him, Ahmed went OFF!
In fact, he went so hard and got the crowd so pumped that Wizkid promised to sign him to his music label, Starboy Entertainment, and on top of that, Wizkid gave Ahmed a whooping 10 Million Naira!
After that night was over, people didn't think Wizkid would seriously sign a 12 year old boy. They were wrong. Because Wizkid did and it looks like Ahmed has a bright future ahead of him.
5. Ozzy Bosco
Ozzy Bosco sometimes called Ozzybee is a 13 year old Nigerian singer/songwriter. At 4 years old, he won the Nigeria "Kids Got Talent" competition.
In 2016, he appeared on Britain Got Talent and got a stellar reception from the audience. He has since gone on to collaborate with some of the biggest names in Nigerian music, from Olamide to Flavour to Zlatan.
He released his debut album Journey of Life (you never start 🤣) in 2019 at the Sheraton Hotel with the Ooni of Ife, HIM Oba Enitan Adeyeye Ogunwusi, Ojaja II in attendance.
Ozzy looks like he's got a bright future ahead of him. All the best on his journey of life.
4. DJ Young Money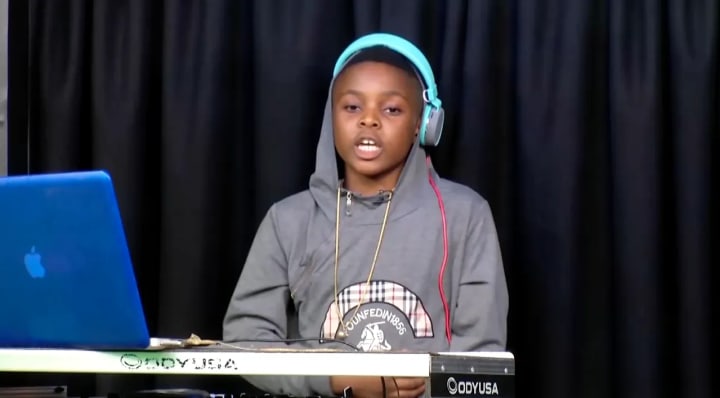 DJ Young Money is the youngest DJ in West Africa. In 2016, he signed a record deal with K-Nation Entertainment.
He was the official DJ at former Lagos State Governor, Bola Ahmed Tinubu's 64th birthday.
In 2018, he won the "Young African Entertainer" award. He currently works with and plays for some of the biggest names in Nigerian music.
3. Amarachi Uyanne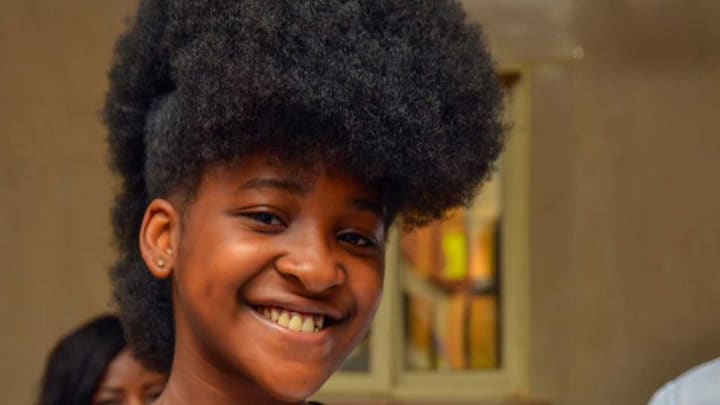 At 8 years old, Nigerian singer, dancer, and violinist won a whooping 10 Million Naira at the maiden edition of Nigeria's Got Talent.
This win subsequently dubbed her the "youngest millionaire in Nigeria". Following her win, she released a viral song and video titled "Amarachi Dance". She also released another song titled "Ova Sabi" featuring Nigerian rapper Phyno.
Amarachi is now facing her studies and currently schools at the Benson Idahosa University, Benin City.
2. Emmanuella Samuel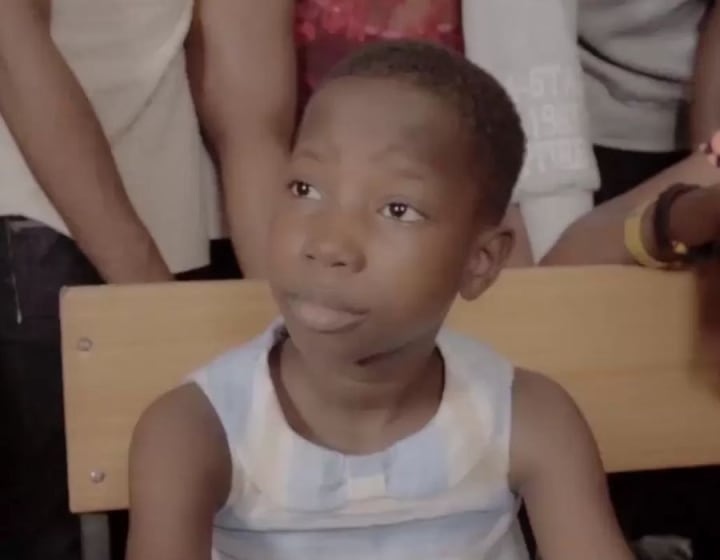 Emmanuella Samuel popularly known simply as Emmanuella is a 9 year old internet comedian that burst unto the scene in episode 34 of the Mark Angel Comedy Youtube channel.
Majorly due to Emmanuella, Mark Angel Comedy became the first ever Nigerian-owned YouTube channel to hit a million subscribers. Today the channel has over 5.8 million subscribers.
Following the success of MarkAngelComedy, Emmanuella has performed on many comedy stages, and gotten a number of brand sponsorship deals ranging from Fresh Yogurt Drink to Peak Milk.
Seeing that the above video posted just 2 days ago already has 1.1 million views as at the time of writing this article, it's safe to say that Emmanuella isn't fading into irrelevance anytime soon.
1. The Mustapha Children
Remember that silver spoon I was talking about, well here it is.
CEO of Mompha Bureau De Change, Muhammed Lawal Mustapha's children are spoiled rotten.
Muhammed, popularly known as Mompha makes it a point to consistently post pictures of his children on expensive cars, holding wads of cash, living very lavish lives.
Although it has brought backlash from some, others say they see it as an inspiration of what they can aspire too.
Regardless of how you look at it, one thing is a fact: These kids have way more money than I do. And for that reason, I'm beefing with them 🤣.
I mean, look at these:
THAT'S ALL.
Never have I been more jealous of children in my life! 😂
I hope you enjoyed reading through this list. Please make sure to like and follow me on Facebook so you don't miss out on any new, interesting stories and articles just like this one.
To read other exciting stories right now, click here.
Until next time, have a wonderful rest of your day!