7 Employer branding tips Shakespeare can teach us
Create some star-crossed lovers of your employer brand with tips from the master.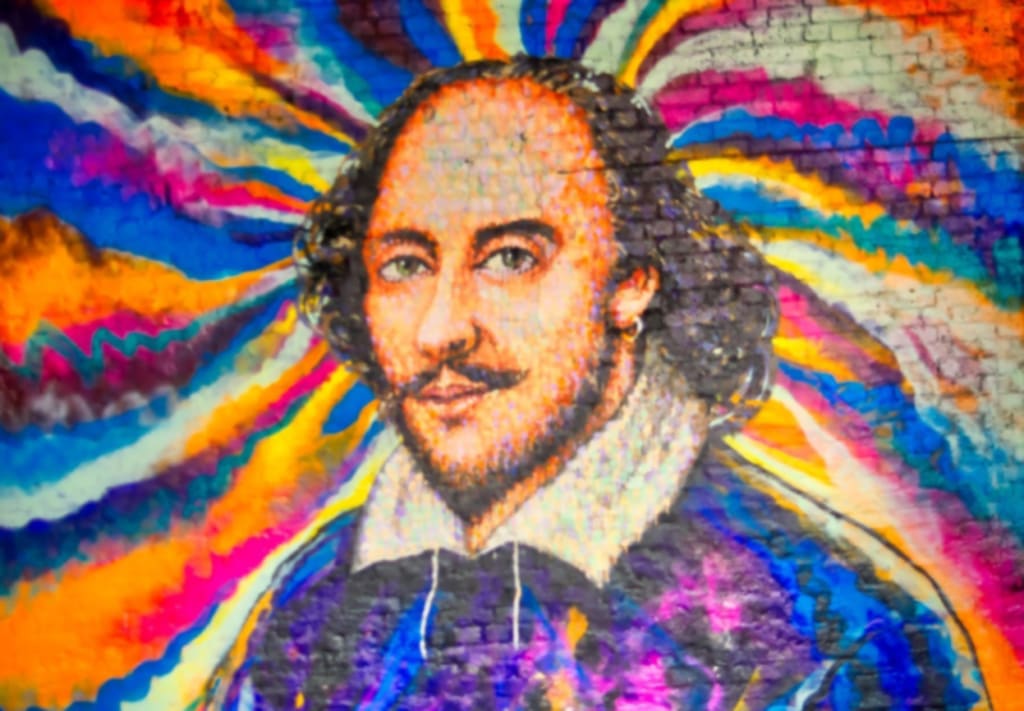 William Shakespeare was a remarkable poet, actor and playwright, but let's be real – the guy lived and died over 400 years ago – what on earth can he teach us about employer branding 2020? Turns out – quite a lot.
See, Shakespeare had a knack for understanding what makes people tick. His greatest achievements weren't necessarily the plot lines, but the unique and dynamic characters he created – their personalities, their strengths, their weaknesses, their desires, their motivations. These characters have endured through four centuries, they're continually reincarnated on stage and screen, they've been translated into every major living language and have made Shakespeare the most widely regarded writer of the English language.
Can your employer brand claim the same?
When you think about it, what is your employer brand but your organisation's personality? It's what makes you different from every other company in the market – the accumulated sum of strengths, goals, and motivations of every employee past and present and most importantly the promise of fulfilled desires to your future employees.
So how can you create an employer brand as powerful, influential, and enduring as the characters that fill Shakespeare's plays?
Courtesy of the genius words of The Bard himself, here are 7 tips and insights to ensure your employer brand stands out – no matter what stage it plays its part on.
1. Does your employer brand have purpose?
"… that glib and oily art; To speak and purpose not…" – King Lear
Purpose is the reason your company was founded, boiled down to a single sentence (or two), it's the 'why' Simon Sinek talks about when we discuss what makes us do what we do, or work where we work.
"It is the purpose that makes strong the vow" – Troilus and Cressida
To paraphrase Cassandra, when the purpose behind your company is strong and clear, so too will be the commitment, engagement, and output of your employees.
"To business that we love we rise betime, and go to 't with delight" – Antony and Cleopatra
2. What are the unique policies, programs, rewards and benefits that your company offers?
"Oh, how full of briers is this working day world!" – As You Like It
If you didn't know, a 'brier' is a fancy way to describe a shrub full of thorns. And Rosalind isn't wrong – sometimes our jobs do feel like wading through a thicket of thorns. But that's not what we want to advertise to potential employees, is it?
"Thus did I keep my person fresh and new." – Henry IV
Use your employer brand to highlight those fresh and new roses amongst the thorns. Changing jobs can be one of the most stressful things we go through in our life, up there with signing a mortgage and planning a wedding. If you want to attract high-quality talent, and entice them to believe your company is worth the stress of change, shine a light on all the things, big and small, that makes working at your company different from every other brier bush.
"How far that little candle throws his beams." – The Merchant of Venice
3. Your employer brand needs to be authentic
"Lilies that fester, smell far worse than weeds." – Sonnet 94
There's no point selling something to potential future employees that the company isn't actually delivering. There's no point selling a story that won't match the testimonials and reviews of current and ex-employees. The contradiction will only 'fester' on the reputation of your employer brand.
"An honest tale speeds best being plainly told" – Richard III
Top talent often comes equipped with a healthy dose of intelligence and insight – that's usually exactly why we want to hire them— and when presented with a fake and phony sales pitch for your company, that same insight can create skepticism against you. Turns out too, that sharing the good and the bad actually has positive effects on how your employer brand is perceived.
"This above all – to thine own self be true…" – Hamlet
4. Show them your employer brand – don't just tell them
"If to do were as easy to know what were good to do, chapels had been churches, and poor men's cottages princes' palaces…" – Merchant of Venice
The best way to keep your employer brand authentic is to let your actions speak for themselves. Why waste copy telling people how important your employees are to your business, when you can share a video that shows how much you value them.
"…for in such business action is eloquence, and the eyes of th' ignorant more learned than the ears…" – Coriolanus
Voluminia here agrees that people will far better believe what they see of your employer brand, than simply what they hear.
"Be great in act as you have been in thought." – King John
5. Your employer brand is ever-changing, adapting and evolving
"O this learning, what a thing it is!" – The Taming of the Shrew
Just like the personality of a person evolves and changes from childhood, through to adolescence and adulthood, so too should the personality or employer brand of your company. So don't expect the same branding to apply from when you were just founded through the years as the number and motivations of your employees grow and change.
"Wise men ne'er sit and wail their loss, but cheerily seek now to redress their harms." – Henry VI
And if the coronavirus pandemic has taught us anything, it's how important adaptability to circumstance is within an organisation. While a strong employer brand should be as applicable and consistent through challenging times as it is in times of prosperity, if flaws do start to pop up under the strain, they should be clearly and openly addressed with employees.
"…happy are they that hear their detractions and can put them to mending." – Much Ado About Nothing
6. Consistency is key for a strong employer brand
"Take but degree away, untune that string, and hark what discord follows!" – Troilus and Cressida
Imagine, as Ulysses describes, the sound of a guitar with just one string out of tune – not great is it? This is the lesson of consistency. Except in our example, the strings of the guitar are the potential platforms you can share your employer brand across, and the resulting sound is the candidate experience. Your employer brand needs to be clear, prominent and consistent across all platforms otherwise your experience is going to be discordant and just… not great.
"'Tis not enough to help the feeble up, but to support him after…" – Timon of Athens
Ok, I'm stretching this one a little to fit my purpose I'll admit, but there's something to be said for consistency not just across platforms, but within them as well. Your company and employer brand don't need to be on every possible social media platform, if you don't mean to continue with them beyond the first few posts.
"…superfluous branches we lop away, that bearing branches may live." – Richard II
7. Your employees are the best advocates of your employer brand
"We few, we happy few, we band of brothers; For he today that sheds his blood with me shall be my brother… And gentlemen in England now a-bed Shall think themselves accurs'd they were not here…" – Henry V
While King Henry is talking about the glory his army will attain for fighting with him, his speech echoes the same sense of culture and family that can be created between colleagues, and how enviable that feeling can be to those that don't have it. If this type of 'band of brothers [and sisters]' culture thrives in your company – make sure it's front and centre in your employer brand.
"In them I trust, for they are the soldiers. Witty, courteous, liberal, full of spirit." – Henry VI
Your employer brand is supposed to reflect the shared work culture of ALL your employees, not just HR or marketing. So why not get everyone involved in sharing content? You no doubt hired them for their 'witty, courteous spirit', so trust in these qualities and let them share their pride for their workplace too.
"…many strokes, though with a little axe, hews down and fells the hardest-timbered oak." – Henry V
To brand, or not to brand...
Shakespeare's legacy persists precisely because his characters remain relatable and timeless despite changing contexts and time periods. His perspective on human nature offers inspiration and guidance on the course to ambition, success, failure, courage, and yes even employer branding.
"Are these things then necessities? Then let us meet them like necessities." – Henry IV
list
As a child I wanted to be a mermaid when I grew up - or a writer. As I got older and discovered seashell bras to be impractical professional daywear, I started focussing on the latter.
www.jacyntaclayton.com
Receive stories by Jacynta Clayton in

your feed