6 Tips for Social Media Success
Ready to conquer the world of Instagram?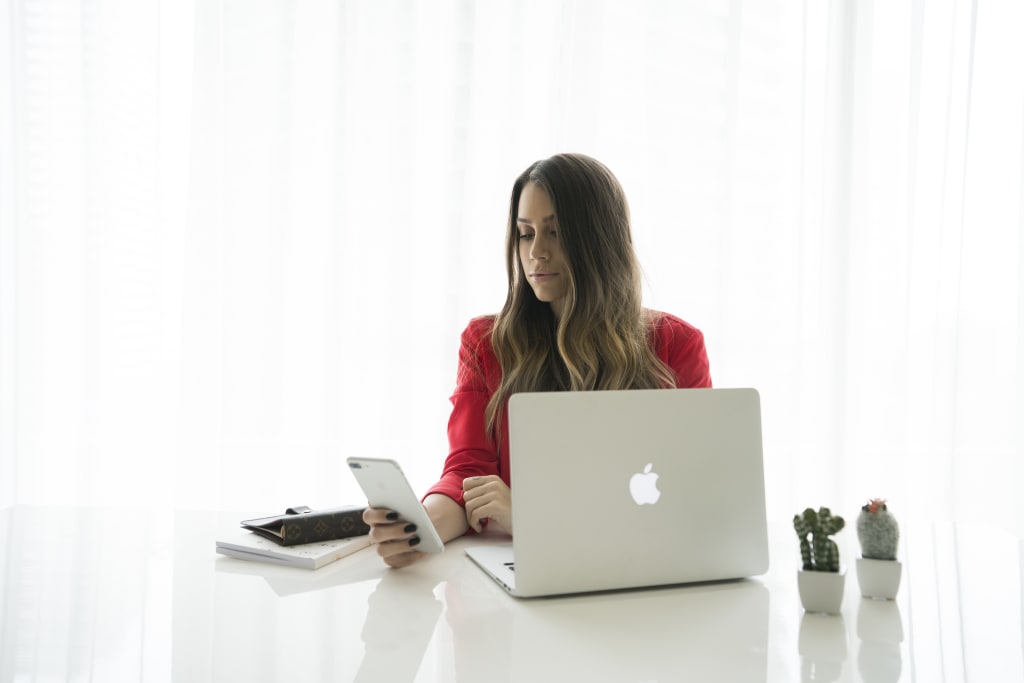 Hey Vocal!
Allow me to introduce myself! My name is Victoria Van Ness and I'm a twenty-three year old entrepreneur and blogger. I'm based in Orlando, Florida, however, I've been a full-time traveler for many years as I work remotely around the world.
I have been working in social media and influencer marketing for over five years now. Two of which, I've owned my own agency that specializes in digital marketing. Therefore, I have collected a lot of tips and tricks along the way that have shown me great success on my own social media as well as my client's. If you are just starting out on Instagram, these tips will definitely be beneficial to you.
Get ready to add this page to your bookmarks - because it is filled with a lot of juicy info! Here are the top ten tips for success on Instagram:
Number One: Be real. Isn't it crazy how much the word "authenticity" is thrown around these days? So many people are questioning themselves on how to be more real, how to be more authentic. Wondering how to be authentic on social media? Maybe that's a red flag right there! Authenticity should be something that comes naturally - not something that you have to fake. People are done with overly-curated, picture perfect life and feeds - people want to see and feel real. So get honest and be YOU or step to the side.
Number Two: Utilize Instagram-specific tools. Instagram gives us tools on the platform for a reason… They want us to use them. If you use them, your engagement will spike. Instagram is a platform for community - therefore, anything they release is for people and creators to be able to connect and inspire their audience. If you go to post an Instagram story, you'll notice there are many tools you can add. The "poll" feature will allow you to add a two-choice question of which your followers can click on their answer. The "quiz" sticker will allow you to post any question you wish with the option of four answers for your followers to guess. They get told right away if the answer is correct or incorrect. The "countdown" sticker will show an actual countdown on your story to any event you choose. There's also a "slide" feature that gives your audience the opportunity to rate whatever you're asking them. There are other features such as private chats for your community, music shares, or even registering to vote! Get creative on ways you can activate and engage your followers with these tools that are specific to you and your niche.
Number Three: Spend time on the platform. Instagram is meant to be a community. Therefore, connect with yours. This will increase the amount of people that visit your page and engage with your posts. The more eyes on your page… The higher your engagement rate (amount of likes over follower count), the higher your posts get pushed to the top of that pesky Instagram algorithm! The algorithm is no longer chronological, instead, it shows you the posts it thinks you'll like (literally and figuratively) the most at the top. Therefore, if you "like" a lot of photos from one account, you'll likely see their posts frequently. If you do not engage with an account you follow, you'll rarely see their content. So continue to give out those likes so you can get some in return!
Number Four: Get creative. Think outside of the box when it comes to your content and what you post. Maybe have a brainstorm/strategy session with yourself. Ask yourself what inspires you, what do you like to see on social media, what do your friends engage with on social media? How can you add your own twist to those things? Try to post something no one else has done before. If you're an influencer and you're collaborating with brands… Go the unique route for campaigns - something they don't usually see, so you'll have a higher chance of getting noticed and reposted. Post something valuable (such as tips, recipes, interior design inspiration, the best restaurants in your area, etc.) that gets a lot of saves.
Number Five: Stick to your niche, and don't sway. What are three things that you love, you enjoy talking about, and you feel like you're an expert in? Focus on these three niches. Devote an entire year to them. Get strategic on how they can overlap, how they stand alone, and how you can continuously speak on these topics and provide value about them. Maybe your three niches are: food, traveling, and cars. Therefore, you could create an Instagram post about how you are driving to a new restaurant on vacation in your car. Name the car's features that help you in traffic to the restaurant, talk about the commute around the city, and give details about the restaurant and your meal. Try to find things that can supplement each other without it being too confusing. If eventually your audience starts getting curious about other things... Add something else to your mix. But devote a year just to your three niches to avoid looking too busy.
Number Six: Analyze your page. If you have a business or creator account, Instagram provides you with analytics to check out your insight. From your follower count, to follower loss/growth, to your audience demographics including their age, location, and more. These analytics are a great tool to better understand your audience and how you can cater to them. For example, if your followers are mostly online around 3pm, that's when you should be posting. Other websites such as Later and Hootsuite offer in-depth analytics that can help you really take your page to the next level.
I hope you guys truly enjoyed these tips! I really appreciate you choosing my article and making it this far! If you find these pointers useful, feel free to tag me on Instagram with how these tips have helped you + let me know which one was your favorite. My DM's are always open if you have any other social media questions!
Until next time,
Victoria