6 Side Income Ideas That Could Earn You $5.000+ Per Month
These side income ideas can generate substantial rewards with little initial commitment.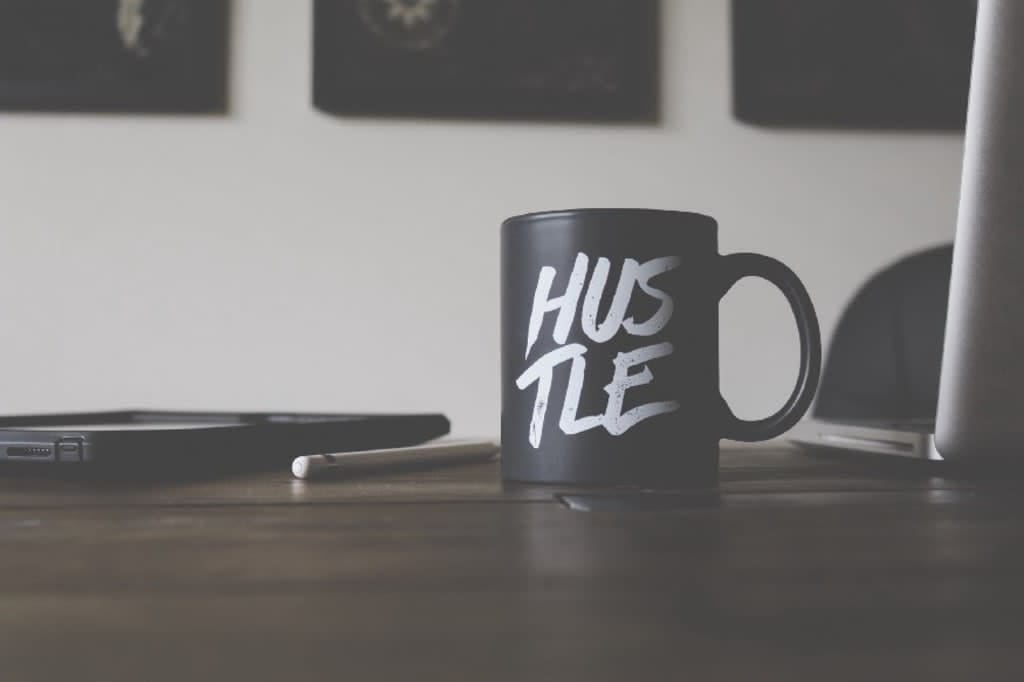 1.Affiliate Marketing With Pinterest
I've only been doing this for a month, so if I can do it, anyone can.
Affiliate marketing works by having you advertise a company's products or services in exchange for a commission if you recommend someone. Basically, I used Pinterest to market my business.
The first step is to register a company Pinterest account, after which you must choose a niche for me. I work in finance, but I also found that self-help and travel are very popular.
The second step is to look for businesses where you can work as an affiliate.
Clickbank.com and impact.com are two websites that I would use. There are thousands of firms to choose from, and you can also apply to the fiverr affiliate programme and the amazon affiliate network. You can add the links to your Pinterest bio once you've applied and been authorised. Since I am in the finance specialty, I recommend Robin Hood and Coinbase to anyone who is interested.
The next step is to post three to five videos on your Pinterest every single day, and these are going to be tic-tok videos, and they don't have to be your own as long as you credit the owner, so I would look for viral tic toks that you can repost on pinterest, and that's exactly what I've been doing, and in only one month, I've already gotten seven million views on my Pinterest, so as long as you can follow this strategy you should be able to make money.
2. Get Paid For Your Knowledge
It's challenging to accrue enough billable hours as a freelancer to earn more than $10,000 each month.
At $100 an hour, you'd need to bill 100 hours a month (roughly 25 hours per week) to make that objective, and that's in addition to your current job.
There are some freelancers, though, who don't charge by the hour, but instead charge by the outcomes they produce.
Especially if you're working as a freelancer, your working hours are constrained. However, the outcomes have a far higher ceiling.
In many cases, the client does not care how much time you devote to a service. Resume writers charge 1–2 percent of an individual's annual wage as their fee, while marketing experts often receive a base income plus a percentage of revenue (as their work can result in a 10–20 percent pay increase for their clients).
In order to better understand value-based pricing, check out the video below, which explains it in greater detail.
Make $10K a month in freelancing by figuring out how much value you can offer to your clients, and then figure out how to make that amount of money without spending 100 hours each week.
In the same vein as freelancing in order to develop an agency, being a highly-skilled professional.
3. Create a Course on the Internet
In today's world, there are several online platforms that make it simple to offer online courses that assist people improve their abilities and experience.
Teachable, for example, had sales of more than $1 billion in 2020 alone.
To put it another way, to say this presents enormous potential would be an understatement.
Among the best-selling courses on the platform is one that teaches how to make sourdough bread.
4. Create a website for your online store.
Online shopping has exploded in popularity. In 2020, the sales of electronic items grew by 44%. That has led to a wide variety of opportunities for online retailers of all kinds.
There are a multitude of approaches to establishing an e-commerce business:
Your own goods can be traded. To sell actual things, you can use Etsy and other markets like it. The most popular things for sale on the marketplace are jewellery, crafts, and art. Read this post to learn more about making money on Etsy.
A company that sells digital products Digital content, such as PDFs and photographs, can be sold as downloads. Examples include a personal trainer giving customised exercise plans or a chef who specialises in home cooking selling menu planning templates.
The practise of reselling other people's things through your own website. You don't have to worry about stocking the products you're selling when you employ dropshipping. A third-party shipper delivers your customers' goods instead of you. Start your dropshipping business by reading this guide.
For-Sale-By-Amazon.com. Sourcing is a great way to get items to Amazon. Amazon handles all of the logistics required in shipping your product to the customer, as well as handling any returns that may arise. Your major objective is to build a strong brand identity.
5. Real Estate Investing is another option.
If you want to make $10K a month by investing in real estate, you'll need a lot of money to get started. In addition, there is a high degree of risk because it generally necessitates borrowing money.
Real estate investments can provide passive income for a number of affluent people, but it isn't for everyone.
Those who lack the capital to invest in real estate can still make money by thinking outside the box. Working as an assistant for a successful investor or becoming a part-time real estate agent are examples of side jobs.
When you're ready to start investing in real estate yourself, you'll have a better understanding of what makes a good deal and what doesn't.
6. Influencer on Social Media
The social media elite — think the Kardashians, Ariana Grande, and Dwayne Johnson — are compensated hundreds of thousands of dollars for a single social media post. As a result, the only businesses with significant pockets can afford to work with these giant influencers.
Smaller businesses looking to use the power of influencer marketing turn to micro-influencers, who frequently have a large and devoted following — even if it is a fraction of the scale of the famous brands described above. This enables them to connect brands with a valuable niche audience (and get paid a good amount for doing so).
Additionally, the abilities you develop while developing your social media profile enable you to freelance for others — a position that can pay well, given the strong demand for these skills.
list
About the author
Reader insights
Be the first to share your insights about this piece.
Add your insights