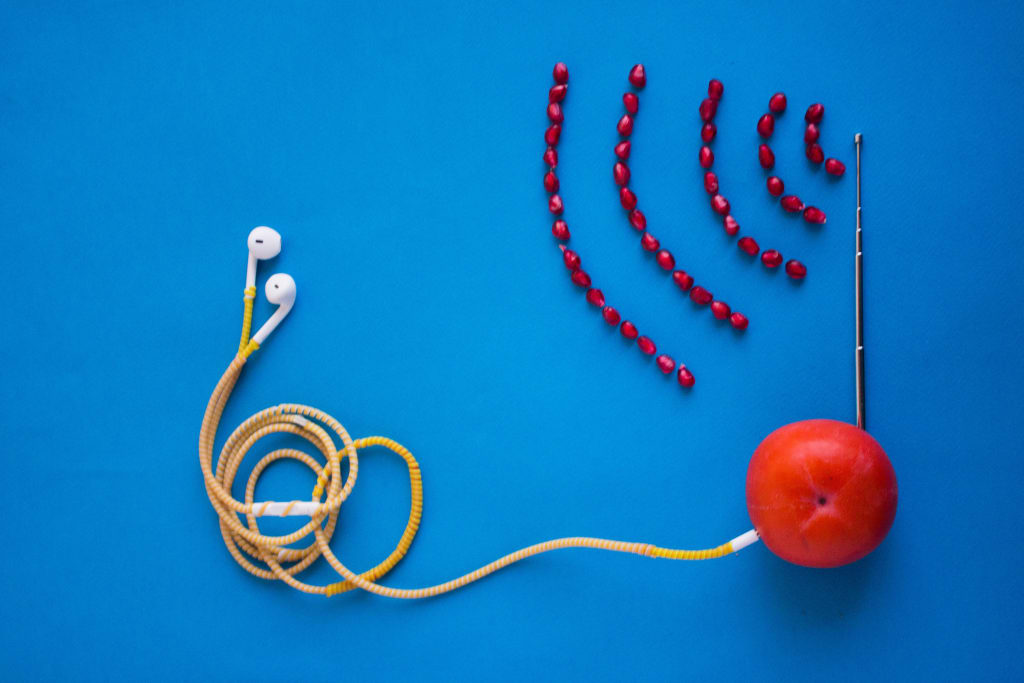 If you have a long commute, you know the importance of having either a good book or earphones to block out the world when you just want to relax, close your eyes and enjoy a nice voice talking about something interesting that can take you away from reality for the duration of your travels.
Whether the ride is twenty minutes or two hours, the following podcasts are some of my personal favourites that have gotten me through some of the longest, most boring commutes of my young life and have definitely allowed me to let my mind wander and enjoy the stories. Hopefully, they can do the same for you
1. Scattered
Hosted by comedian Chris Garcia, Scattered is a beautifully heartbreaking podcast about Garcia's attempts to learn more about his father, a Cuban exile who lived in America. This podcast is particularly amazing for people who can relate to the struggles that immigrants feel when moving to a new country, but it is also very relatable to those going through loss. Garcia's narration will make you laugh just as much as it will tug at your heartstrings. This one is a MUST for any podcast lover.
2. Criminal
If you are a True Crime aficionado, this podcast is definitely one that you will love. Every episode explores a new crime, whether solved or unsolved, and gives accounts by victims, witnesses and experts in a thoroughly researched way. It also helps that the host, Phoebe Judge, has an extremely calming voice that makes listening very easy.
3. Passenger List
This fictional podcast tells the story of a young woman in search of answers after an airplane disappears. For anyone who enjoys a good mystery thriller, Passenger List is fabulous. The sound design is very good and the voice acting is superb. I cannot wait for season 2, and I can almost guarantee if you start listening neither will you.
4. The Thing About Pam
An original series from Keith Morrison and Dateline that investigates the murder of Betsy Faria and the crazy chain of events that occurred after her death. There are so many twists and turns that make this feel like a Hollywood movie, which makes the fact that it is 100% truthful even more interesting. Definitely another good find for any true crime obsessed podcast listeners.
5. You Must Remember This
Karina Longworth sucks you in with her heavily-researched narrative about the "forgotten histories of Hollywood's first century". What is interesting about this podcast is how thorough Longworth is in her investigation. A single topic will be explored throughout several episodes and you can clearly see how passionate Longworth is about her research and narration. I would highly recommend starting with "Charles Manson's Hollywood" if you are a true crime lover, or "The Black List" if you have ever wondered how communism and paranoia had effects on Hollywood.
6. My Dad Wrote a Porno
I have two words to describe this one: Friggin. Hilarious. Every episode, the host will read - aloud, to his cohosts - from a chapter of an erotic novel that his father wrote. Though this one may be NSFW, you will be crying from laughter. The cohosts never lack funny commentary and the story itself is so wild that you want to know what happens next. I'd say this one is not for the faint of heart, but definitely good for anyone with a naughty sense of humor.
As I discover more fabulous podcasts I will create more lists like this one so I can help you find your next favourite. But for now this is all I have... enjoy these recommendations. Happy listening!