5-Weekend Jobs that Might add $2,500 To Your Monthly Income
You can bring in an extra $2,500/month doing these weekend jobs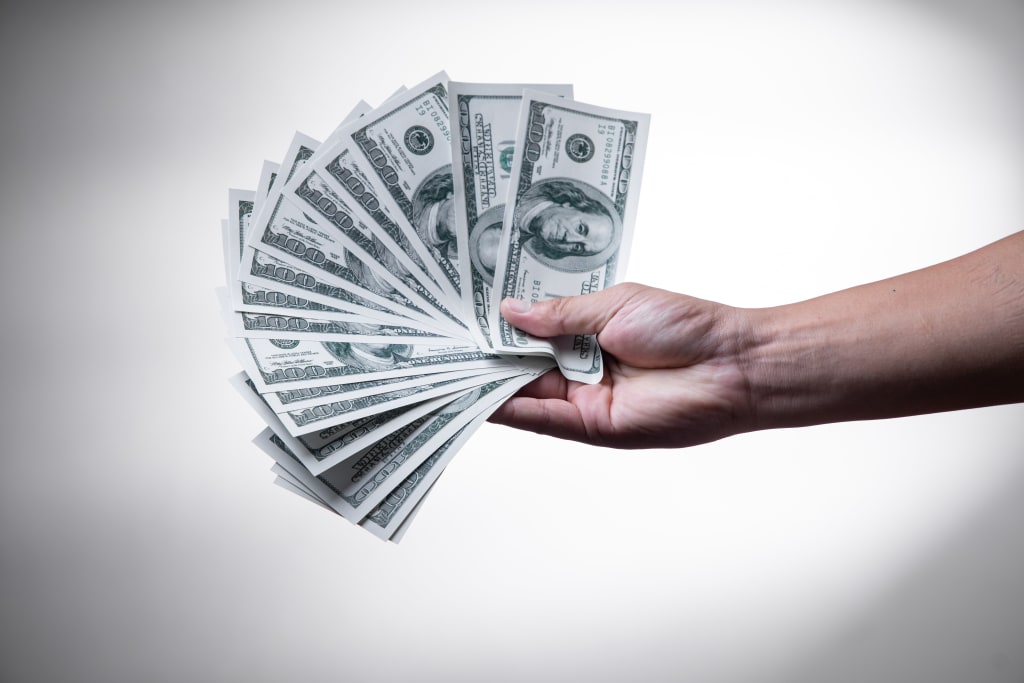 Photo by 金 运 on Unsplash
I've been on a mission to bring in various streams of income every month since being laid off from my full-time during the COVID-19 pandemic. I've developed my own businesses, built passive income streams, and even worked weekend jobs to supplement my income during months when I needed it most.
If you want to earn more money or start a side hustle but don't have much spare time during the week, there are a variety of intriguing and unique jobs you may do on weekends to supplement your income. You don't even have to get up from your couch or kitchen table for some of them.
So, if you're looking for a weekend job — or two — here are five that could help you earn an extra $2,500 each month.
#1. Event staff or an entertainer for a wedding
Since the pandemic forced many weddings to be postponed, many couples are turning to wedding vendors and venues to reschedule their events. With an increase in the number of people getting married, there is a greater demand for event personnel and performers.
Consider working some weddings on the weekends if you're strong at photography, DJing, floral design, or party planning. You can advertise your skills on a formal wedding vendor website such as Theknot or a more general party website such as GigSalad or Thumbtack.
As a wedding DJ, for example, if you charge $850 a wedding, you'd only need to work three weddings per month to earn slightly over $2,500.
#2. Rent out your belongings
You'll probably uncover things you can rent to others if you check around your flat or house. You might begin by renting your space. People can hold a party in your backyard or indoor living room, for example. You can even rent out a closet or a garage to someone who needs storage space. However, you may rent your stuff through a variety of services, whether it's a baby stroller or golf clubs.
Make a list of items or spaces you can rent, then use Peerspace to rent out your home for events, Neighbor to rent out your storage space, and FriendWithA to rent your stuff.
You can make $2,500 in one month if you hire out your space for five-weekend parties at $500 per event.
#3. Become a pet sitter/house sitter
If you're responsible and kind, getting paid to guard other people's precious items is a terrific weekend job. People will pay you to look after their pets, remain in their empty house, or even water their plants.
These occupations normally don't require you to contact other people, which could be a bonus if you don't want to be social on the weekends. Pet sitting and house sitting employment can both be found here.
According to ZipRecruiter, the average monthly salary for a pet sitter in New York City is $2,671 and for a homesitter is $4,184.
#4. Participate in a survey
Perhaps you prefer to spend your weekends relaxing on your couch. As a survey taker, you can still make a decent living while binge-watching your favorite TV episodes. Consumers are paid to answer questions, provide comments, and exchange information on survey sites like Inboxdollars and Swagbucks.
You can expect to be paid somewhere between $10 and $50 for every survey. You can earn $2,500 per weekend if you can find 12 to 20 high-paying surveys.
#5. Become a tour guide
You could become a tour guide if you're a good public speaker or storyteller with a passion for local history and landmarks.
Tourists and city dwellers alike are always on the lookout for entertaining activities, such as tours, whether they're bicycling, hiking, taking a bus, or even riding a segway. Ghosts, city history, gastronomy, and architecture are just a few of the topics available. If something was filmed or written about in the vicinity, some places even have distinct TV, film, or book-related theme tours.
Begin by looking into what tours your city presently offers and finding one that they don't that you believe people would be interested in. Ask queries in local neighborhood organizations or look at local travel websites for ideas. Then you can design the tour, establish the price, and promote it on sites like Airbnb, Trip Advisor, and other local activity websites.
Let's pretend your trip costs $50 per person; you'd only need 12–13 people per weekend to make $2,500 per month. Alternatively, if you were to lower the price point to $30, you'd just need 20 or 21 individuals to buy a tour to make that much every month.
What are your thoughts on these part-time jobs?
This article contains affiliate links to products. I may receive a commission for purchases made through these links.
Disclaimer: This article is originally being published by me here on this platform.
list
About the author
I am a blogger and digital marketing expert. I love animals, reading, writing, and a big fan of soccer.
I also write for MEDIUM
Reader insights
Be the first to share your insights about this piece.
Add your insights