5 Ways Vocal Is Making Me a Better Writer
The benefits of Vocal extend beyond making money.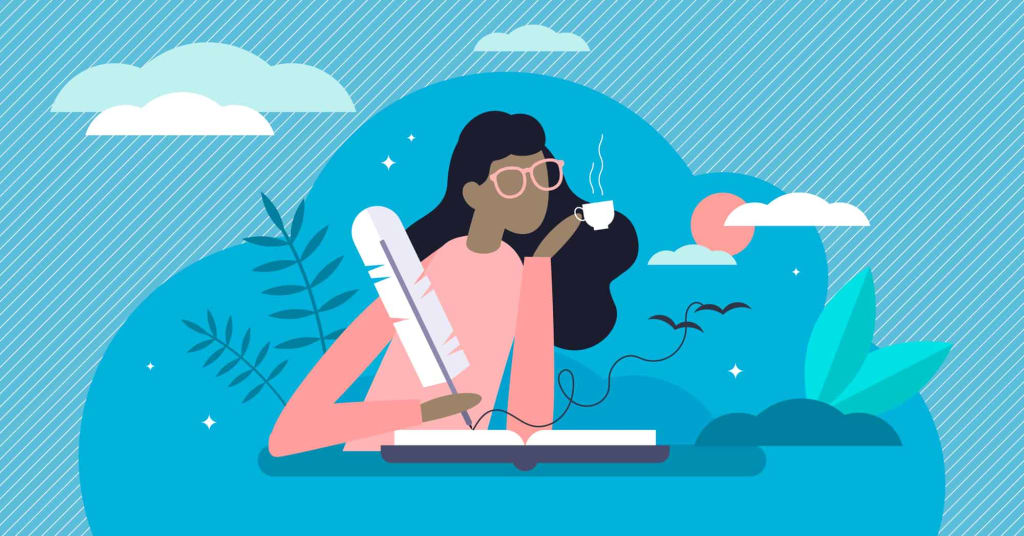 You could argue that the biggest draw of Vocal is their monthly and weekly Challenges, which lures writers to join the platform with significant cash prizes for the top entries.
At least, it's was certainly the reason why I joined.
I had been freelancing and blogging for the past four years when I came across Vocal and their "Little Black Book" short fiction challenge last month. I joined the platform thinking it would be a refreshing change. Plus, there was a chance I could win 20 grand - who can resist that?
But what I expected to be a fun diversion turned into something so much more. As I participated in more and more Challenges, I discovered that this was the place where I could write the pieces on my heart that didn't fit into my blogging and freelance work.
It unlocked something in me. 30 days and 15 articles later, I've come to realize that Vocal is helping me become a better writer. I can attribute this change to five reasons.
1. I'm excited about writing again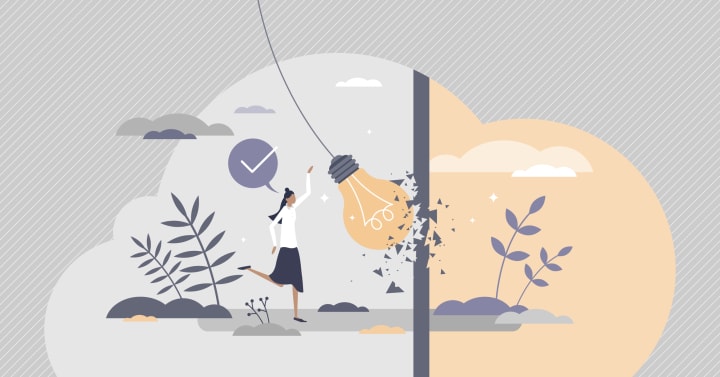 Writing has always been a passion of mine, but because it's mostly been for business, I was beginning to lose the joy and initiative I started out with.
A large part of it was because I was getting tired of writing about the same topics all of the time, but it was also the fact that I was writing with the sole goal of appeasing Google. (As a blogger, Google and search engine traffic is typically the key to monetization.)
For the first time in years, I have an outlet for my creativity that doesn't involve writing for Google or clients.
Here, I write for myself, and as a result, I wake up every morning excited to work on my next piece.
2. My writing output has quadrupled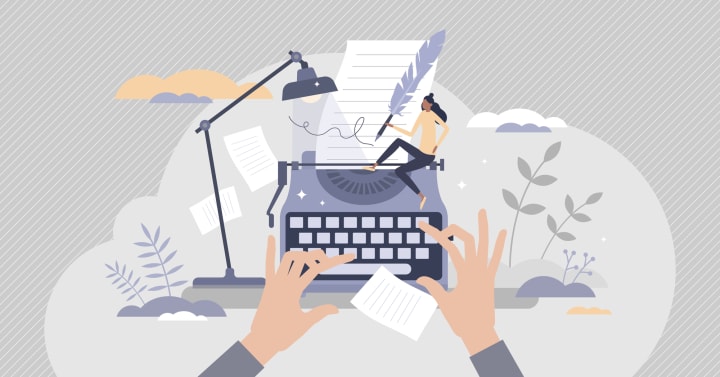 I used to average 1-2 articles a week between my blog and freelance work. Ever since I joined Vocal, I'm finishing between 4-8 pieces a week.
This is unprecedented for me.
I'm not writing in haste, either. I always strive for quality and I feel the integrity of my work isn't diminished by the increased output. If anything, it's gotten better!
The thing is, I'm brimming with so many ideas lately that I can't seem to put down my laptop.
Vocal has strengthened my writing muscle so much that it's spilled over into my other writing projects as well. Whenever I sit down to start a piece, I can almost always hammer out the first draft in one sitting. Writer's block used to be a constant threat to my productivity, but now I'm encountering this problem less and less.
It's a magical feeling!
3. I'm reading more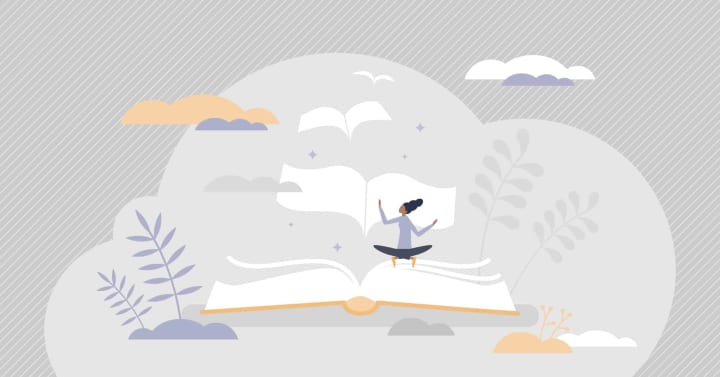 I used to be an avid reader but had fallen out of the habit in recent years. Fortunately, Vocal makes it easy to find and consume great new content every day. I find that reading other creators' work is really inspiring and motivating.
In particular, I love reading all the Top Stories every day and the latest Challenge entries. This platform is host to so many talented writers it blows my mind!
It's reminded me how much I love reading and I've made a commitment to make time for books again.
4. I'm engaging with other writers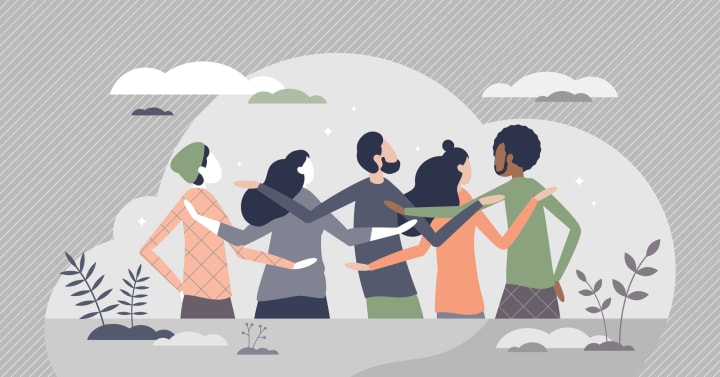 When I first signed up for Vocal, I had no idea there were any writing communities. Now, I'm a part of three amazing Facebook groups:
When I found these communities and started interacting with other creators, writing got a lot less lonely. Communicating with them every day both inspires me and pushes me to be better.
It's also a great space for sharing and reading each other's stories. My own daily reads improved dramatically after joining these groups, which goes to show you that it really is a place where people support each other!
5. I'm writing outside my comfort zone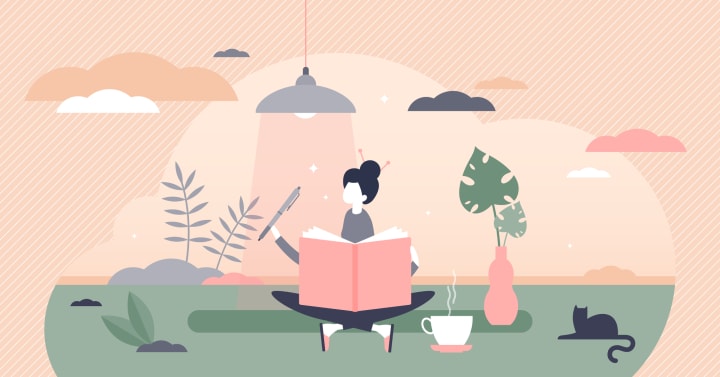 Vocal's Challenges are very aptly named.
It's less of a contest for money than it is a writing prompt that encourages you to push the envelope on your abilities. Every Challenge is unique and you never know what topic you'll be asked to write about next. Some Challenges call for short fiction while others invite personal stories, advice, or informational pieces.
It's been really interesting - and tricky - to tackle so many different subjects and styles of writing. I really didn't think that writing outside of my comfort zone would make me a better writer, but it has. In fact, it's resulted in some of my best pieces to date.
But none of them would exist had it not been for those Challenges pushing me to write outside the box!
Conclusion
I'm not going to lie, it's fun to enter Challenges with the hope of winning, and I am still angling to make Top Story one day. (What do you think, Vocal Editor, is this the one?)
I'm also not going to turn down the money I've made through tips, bonuses, and reads (which is up to $36.37 USD in the 30 days I've been publishing here).
But the real value of this platform is that it offers the perfect space for writers to hone their craft and blossom. For that reason alone, I know I will continue writing on Vocal for a long time to come.
Author's Note:

If you enjoyed this story, please click the heart below and consider leaving a small tip! You can also check out some of my related stories below.