5 Strategies Businesses Should Begin Adopting
Even if your company is well-established or a start-up, recent times have inevitably forced you to re-strategize to adapt to the changes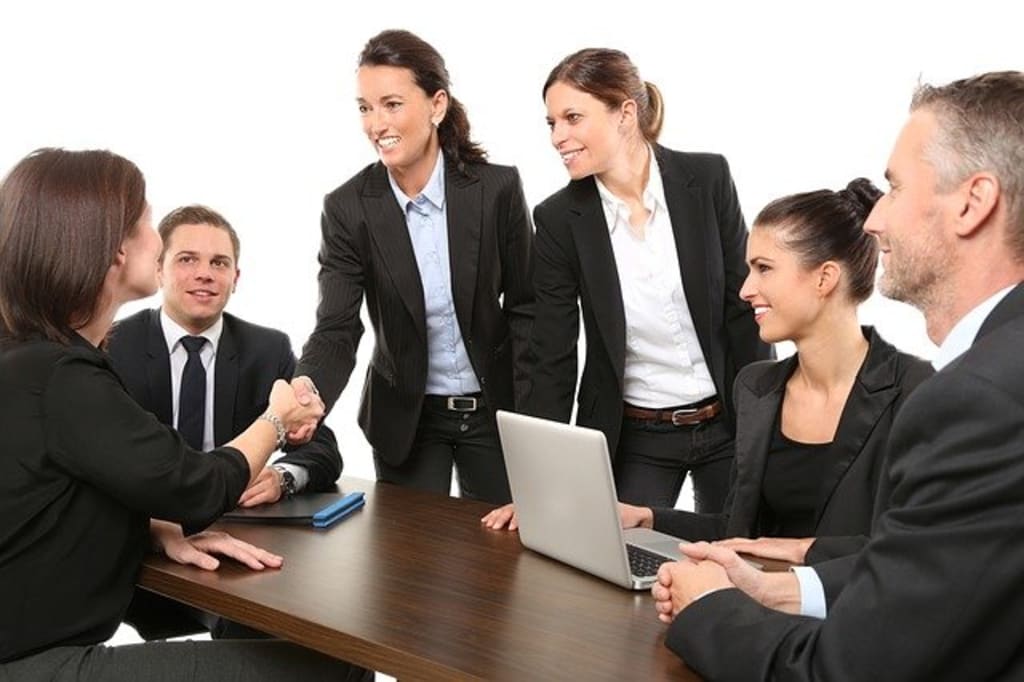 Even if your company is well-established or a start-up, recent times have inevitably forced you to re-strategize to adapt to the changes. According to Forbes, due to the outbreak of the COVID-19 virus, businesses have had to adopt new strategies to remain relevant and meet customer needs.
Today, the business environment is very uncertain — and it has become almost impossible to anticipate how businesses will cope in the near future. Fortunately, even in these circumstances, there are various strategies that your business should start implementing to keep up with the changes. Below are five such strategies you can adopt to help your business recover from the impact of the pandemic.
1. Integrate Offline and Online Services
If your business operates in the hospitality or retail sector, your physical shop perhaps encountered a dramatic decline in revenue. Rather than perishing along with the storm, you can find data center migration services to help you shift to online sales. In other terms, your business should adopt an omnichannel strategy to adapt to clients' changing needs.
Because customer buying behavior has changed, developing an omnichannel strategy will help you optimize clients' interaction with your firm. For instance, some firms, including Whole Foods and Amazon, have established distribution networks, leveraging offline and online platforms.
2. Invest in Your Customer Service
Often, many business owners and managers don't give customer service the focus it requires. Many assume that clients will be loyal if your responses on social media and marketing are effective. However, such elements are only considered as the groundwork for an efficient customer service strategy.
If you discover that clients are saying many negative things regarding your company, do everything you can to correct such perceptions. Often, it's more costly to have a dissatisfied ex-client talking negatively about your products or services than ensuring they're satisfied.
You start the journey to improve your customer service experience by integrating an effective customer service system into the company site. Also, you can leverage a properly designed chatbot that understands when human intervention is required to enhance the customer service experience. The secret is to make your clients feel like they're valuable to you. Ultimately, investing in customer service is one of the greatest strategies you should start adopting.
3. Invest in Training and Tools to Enhance Workers' Productivity
Today, the world has become more connected than ever, and businesses that operate 24/7 end up gaining a competitive advantage. For this reason, the majority of the small and medium companies are investing in modern training tools to enhance the productivity of their workforce.
In the end, a well-training workforce is likely to perform well, increasing production and revenue for your business. Therefore, investing in training and tools to enhance employee productivity is an excellent strategy that you should adopt.
4. Use Your Branding to Build Customer Loyalty
Having loyal clients is one of the most crucial components of a successful company. If you can establish a brand worth clients' loyalty, it will become simple to build a sustainable business. Some of the ways you can leverage brand loyalty include:
Reaching out to your target market through social media platforms. Here, you can initiate discussions that make them perceive your brand as authentic. Over 90% of customers say authenticity is a deciding factor regarding the brands they buy from.
Offer rewards to your loyal customers. You can achieve this by creating a loyalty program where you reward those who introduce your company to others.
5. Create a Unique Identity
Finally, another excellent strategy your business should start adopting involves creating a unique identity distinguishable from other brands. As you continue building your clientele base, ensure you focus on gaps in the market, client feedback, and other signals to inform you what you're missing. If some of your products receive lots of competition, ensure you develop unique products that stand out. Ultimately, establishing a unique identity will help your business stand out and end up successful.
Final Word
Even amidst the uncertainty in the business environment, there are many ways you can revive your business to be successful. By adopting these five strategies, you can position your company for better performance even during the pandemic era.