5 steps to building a strong marketing data strategy
If data isn't structured for analysis or if no marketing data strategy is in place, brands often struggle to make meaningful use of it.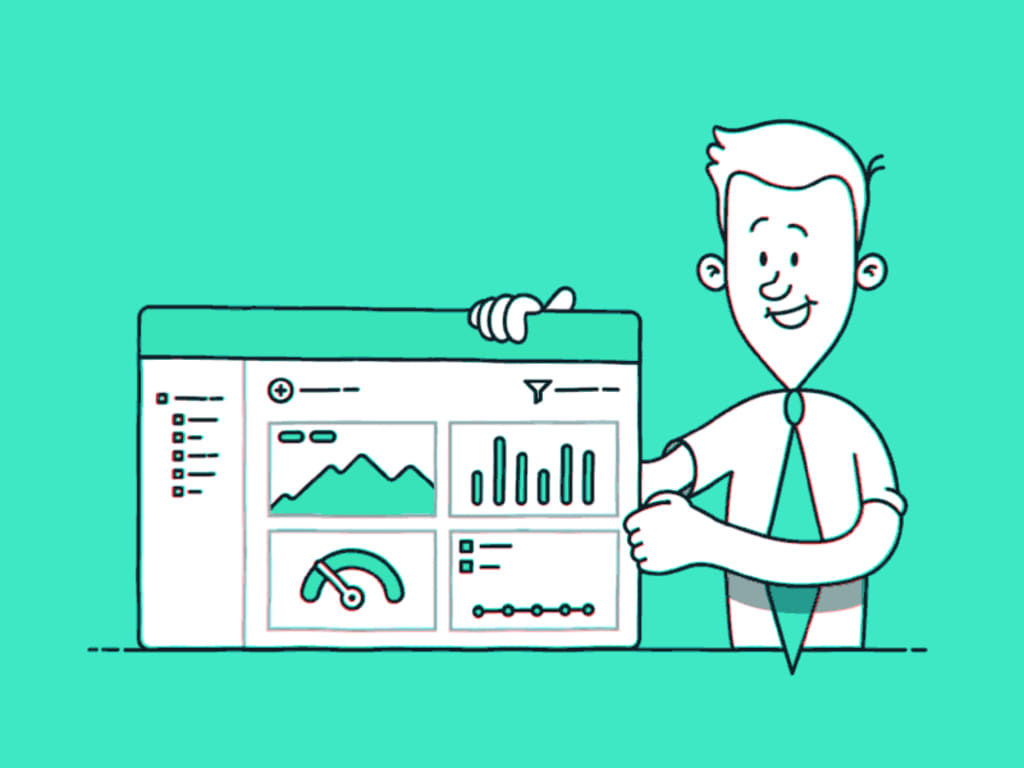 data analysis gif
When it comes to marketing, data is everywhere. There has never been such a wealth of customer data available from so many different sources. And while it can be tempting to capture as much information as possible, without the right strategies to properly understand and effectively use this data, you won't get far. If data isn't structured for analysis or if no marketing data strategy is in place, brands often struggle to make meaningful use of it.
So what is data strategy?
A data strategy is a highly dynamic process employed to support the acquisition, organization, analysis, and delivery of data in support of business objectives. It helps you to make informed decisions based on your data.
The concept of a marketing data strategy is not new, but it is often misunderstood. Simply looking at data while formulating a campaign, reviewing an email blast, or promoting an event is not enough. why is having a data strategy important in the first place?
A marketing strategy without data is little more than a shot in the dark, which is why roughly seven out of ten leading marketers report that their organizations use data to support decision-making at every level. It encourages strategic decision-making, provides clear answers to questions of success and failure, and allows marketers to get buy-in from the top when implementing new strategies. So how does one get started?
Your strategy starts with a data hub - a place where your organization can merge and blend every data source into one location.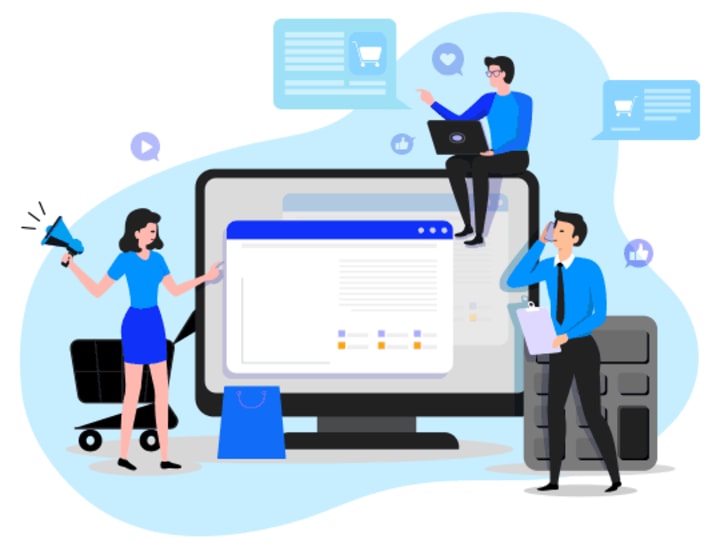 Data on its own does not lead to actionable insight. It requires analysis to become information, and context to become insight. From the insight, a compelling story can lead to strategic change. This requires the right tools - and the right people. But when data is understood and optimized, it can be used for many things, including:
Understanding your customer's preferences and needs
Providing personalized experiences, offers, and messages to customers
Predicting customer behavior
Understanding customer purchasing journeys and barriers associated with their purchasing journey
Here we will look at four steps to get started on this journey.
Collecting the data
The first step in any data journey is capturing the information in the first place. You should only capture what's needed at each stage of the process, but you can obtain vast amounts of insight from consumers into the behaviors they exhibit, both online and offline. From email addresses to complex understanding of customer behavior patterns, consumer data can be collected from every single interaction with your customers; all while ensuring that the data captured and how it is used is in line with relevant regulations.
Analyzing the data
The next step is understanding what can be learned from it. In short, this phase is about connecting the dots between the data and the wider objectives to enable you to work out the next steps.
Analysis is not the same as reporting. Reporting tells you a story about the numbers. Analysis involves asking questions, forming hypotheses, testing, measuring, and learning.
Analysis can lead in all kinds of directions. For example, learning what additional products are a natural fit for a customer whose search patterns see them exploring a particular product, style, or model, or working out what's causing drop-out without purchase journeys.
Data Modeling - Propensity & Attribution
The analysis stage will often lead to a need to model the data to further explore the levers that drive sales or lead to greater customer engagement.
Two types of model are prevalent in marketing, Propensity model and
The propensity model uses your past data to predict what customers might do in the future. For example, how likely is this customer to respond to an email campaign, or make a repeat purchase? Use these models to drive personalization and targeting.
Attribution models use all marketing touchpoint data to reveal the contribution that each online and offline activity contributes to the outcome of the overall sale. This allows accurate and effective allocation of marketing budgets, ultimately driving incremental growth through understanding the impact that different customer interactions have across the buying journey.
The analysis and model stages are all about working out what's right for your business, prioritizing marketing investments, and addressing strategic problems, whether that's retention, loyalty, acquisition, brand growth or even determining to price. It's not a one-off process; rather it's a regular journey of testing and learning as your customers' characteristics, attitudes, and motivations, evolve, enabling you to attract, nurture, and grow, your customer base.
From the modeling stage, the information can then be turned into clear and actionable insights for implementation in your marketing strategy and activity.
Taking Action
One of the most effective ways to optimize marketing activity is to use models and insight to provide personalized customer experiences. In a world of increasing automation, personalized interactions with customers are becoming more profitable. But this can only happen when customer data is utilized intuitively and effectively, and when it is structured to deliver actionable insight. At this level, personalization that is far more than providing offers and deals relevant to the individual's interests can be achieved. Brands should strive to provide relevant, contextual communications across all channels, whether that's via the website, through direct mail, or email content, and delivering to the consumer a joined-up experience that's tailored to them and their interests.
In today's market, using customer data is no longer an option to consider. It's a must, and incredible customers are looking for a frictionless experience, alongside the human touch. A tall order, perhaps, but it is achievable. Understanding your customers, how they behave, and exactly what they need through smart use of data is key to accomplishing this.
Getting started on data strategy can be daunting but here are some key takeaways to consider to enable your strategy become a reality:
You Don't Have to Be a Data Expert to Understand Data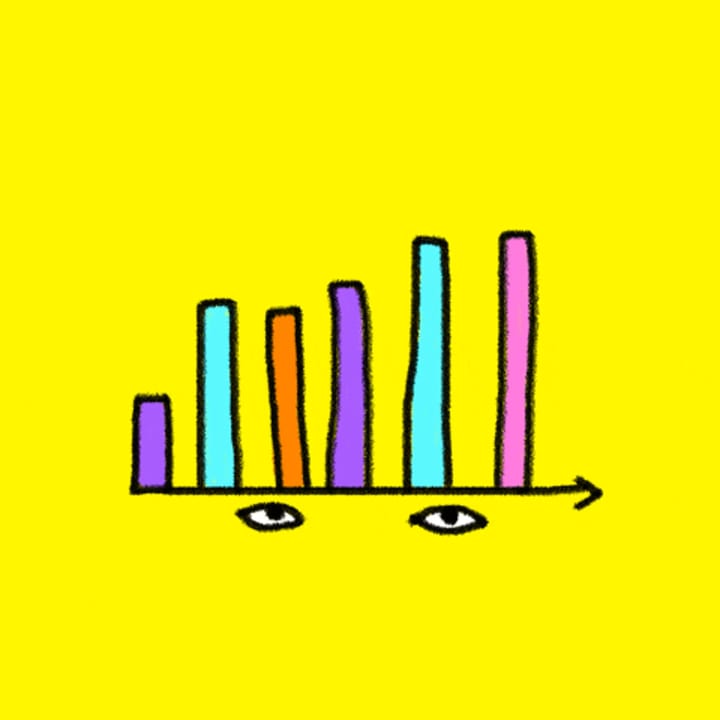 You may have thought that it will be a bit overwhelming to get started, however, the good news is that you don't have to be a data expert to understand how to use data, but you sure have a lot of research to do in the topic area to get you started as well as tools that can help you collect data. An example is a simple email marketing tool you can use to collect data when you share a white paper or any relevant information that your audience might sign up to. MailChimp is a good example of an email marketing tool you can use.
Visualizing your data can be a breeze
Visualizing your data can easily be used with tools like Tableau, Zoho Analytics, Datawrapper, Grafana, Google Charts. Visualizing your data helps you get a clear opinion based on the data analysis. Tableau Public is known by many to be the juggernaut of data visualization, and it's easy to see why. Tableau Public allows you to create varieties of interactive charts that allow stakeholders to dive into the data themselves.
Ready to delve into data strategy for your business? Follow me for business, strategy and branding insights.
list
About the author
Challenging everything I know, unlearning & relearning⚡️ A rare breed of business and technology. Business Planning || Branding || Front End developer || Graphics || Entrepreneur || Interested in Venture Studios
Reader insights
Be the first to share your insights about this piece.
Add your insights