5 Small Business Marketing Ideas
Your small marketing budget should not deter you from running an effective marketing campaign for your small business.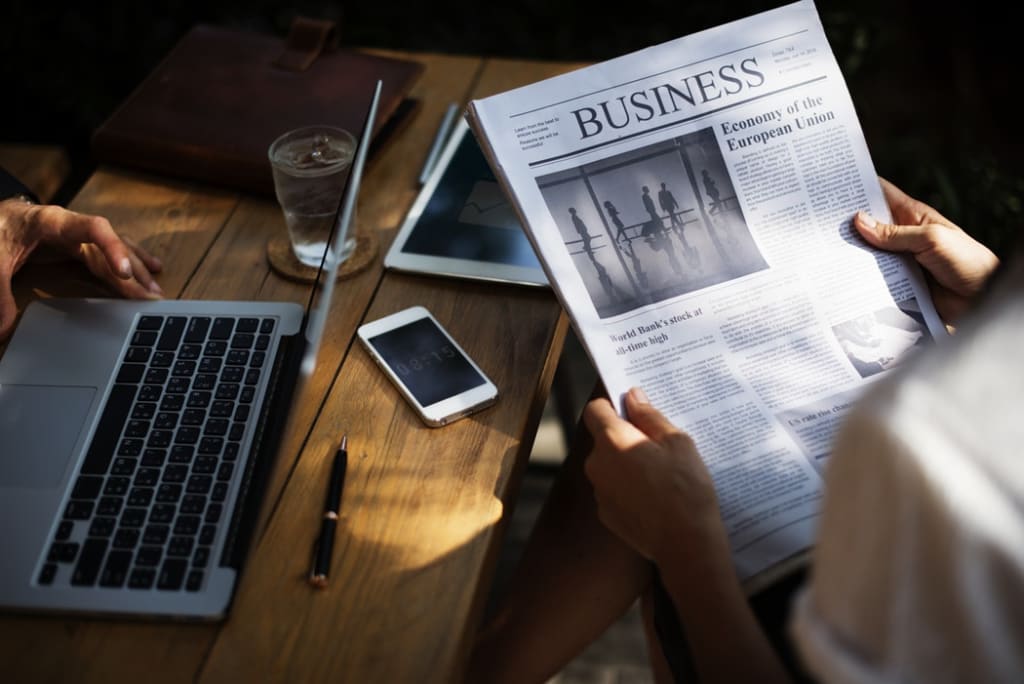 There are many marketing strategies that you can use to keep attracting new leads everyday. In this article, we will looking at some of the creative marketing tactics you can use to grow your small business.
Create unique business cards.
The tactile nature of business cards makes them excellent tools for creating memorable first impressions. After introducing yourself and your business to your prospect, you should put a specially designed business card into their hands. But how do you make your business card stand out others?
Place your photograph on your card to help the prospect remember you the next he or she sees you.
Add a conspicuous positioning statement or USP that emphasizes the most unique benefit of your business.
Use an uncluttered design with fewer details.
Offer a free gift on the backside that will make recipients visit your website.
Provide printed give-aways.
In this age, consumers are constantly bombarded with hundreds of digital marketing messages daily. So one of the best ways to make a strong and lasting impression is to provide something tangible that your customers can hold and use. If you want to promote your brand effectively, you should provide printed give-aways that have your logo, contact details and corporate colours. Examples include notepads, mouse mats, USB drives, highlighters and pens. New digital printing technology has made it easy to print branded gifts and produce viable quantities at an affordable rate. So you can easily use these tangible corporate gifts to reward your loyal customers and attract qualified prospects.
Draw business cards.
If you have been trying to collect email contacts to build your list without much success, you can try this tactic. Place a small and dainty bowl or bag at a conspicuous place in your business. Then ask visitors to drop their business cards for an opportunity to win a free but valuable gift from you. If the gift is something that resonates with your clients, you would have gathered hundreds of business cards at the end of each month. Then you can reward just one to three of your customers. But all the email addresses will be used to build your mailing list so you can send messages notifying them of future special offers.
Use old data to create new posts.
Whether you are tech-savvy or not, you have to market your business through digital media. It will be easier if you have a flair for writing and content creation. But if you don't, you can still use ready-made content to build interesting content pieces for your audience. This is because content that is spiced up with figures draws the attention of your audience and makes them to see you as an authority in your field.
Without any special writing skills, you can use data to create pie charts and graphs that will serve as "eye-candy" for your audience. You can easily find government data on domains like data.gov and cdc.gov in the U.S. In Australia and U.K., gov.au and gov.uk domains can provide valuable statistics for your articles. Global reports are available on the WHO and UNICEF sites. Other sources of information include scientific studies in the public domain. At the end of your article, make sure you cite your sources and give appropriate credits to the original authors.
Do guerilla marketing.
If you are finding it difficult to allocate a substantial amount of money for adverts on traditional marketing channels, you should try a few guerilla marketing tactics . Guerilla marketing is cheaper and it encourages a lot of creativity and original thinking.
You can market your business by:
Graffiti: Use chalk to publicise your Twitter handle or Facebook page on alleyways and city streets.
Stencils: Stencils will allow you to create the same message across the streets in a short time.
Stickers: You can place stickers in strategic places quickly. They can even be placed on people's car bumpers with permission.
YouTube Videos: Guerilla marketing can be done online as well and one of the best ways is to create a viral video on YouTube with your smartphone and let viewers spread the word about it.
All the marketing ideas shared above are not difficult to implement in any small business. While they require some creativity and ingenuity, they can easily be used to build brand awareness quickly, expand your customer base and increase your business income.