5 Proven Ways To Earn $100 Per Day While Working From Home
It's easy to make $100 per day if you put in the hard work.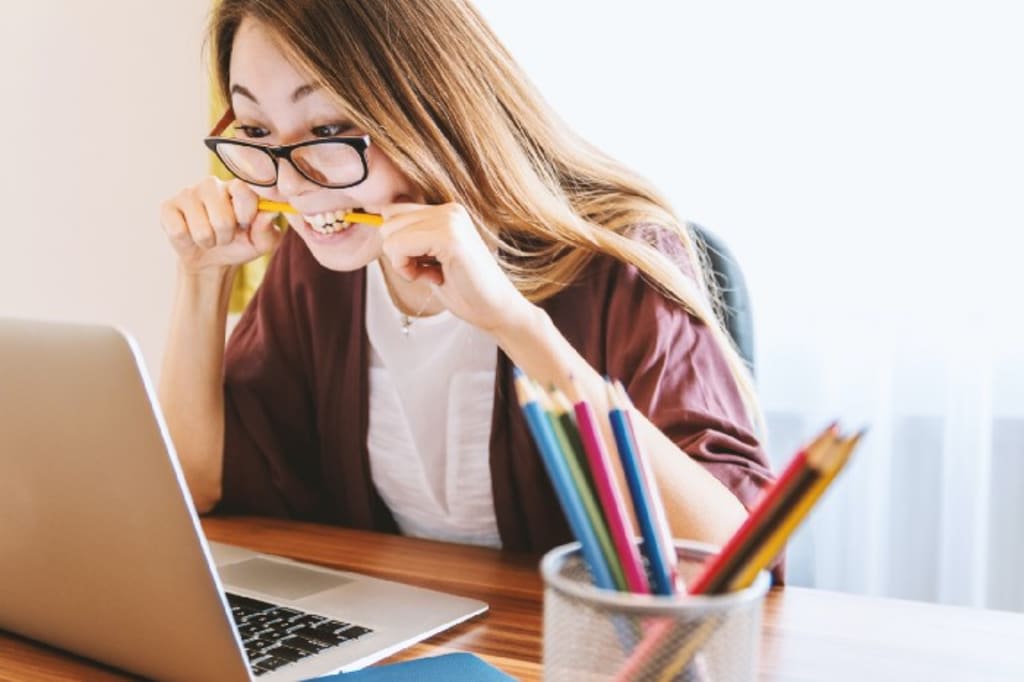 Photo by JESHOOTS.COM on Unsplash
Do you want to know how to make $100 a day in 5 different ways? Are you fed up with several websites promising you ways to make money online only to lead you down a rabbit hole of aggravation and disappointment?
You've tried everything, I'm sure. However, I want to reassure you that there are still many genuine ways to earn at least $100 per day online.
So, let's get started with the first of the 5 websites that will teach you how to make $100 per day.
Become an Online English Tutor at Vipkid
The VIPKid teachers portal is what it's called. Essentially, you become an online tutor who teaches English or other languages and earns a significant amount of money.
So you can teach whatever language you're most comfortable with. You can earn anywhere from $14 to $22 per hour by teaching English online.
And the best part is that you get to choose your own hours. It's a fairly flexible job that allows you to work from home.
This is not the same as being a regular teacher.
You also don't have to make lesson plans like a conventional teacher. You are not required to grade tests or papers. As you can expect, you'll have a great time doing this. Over 200,000 students are awaiting instruction.
As a result, there will always be others you can teach. That implies you can make money at any time. So here's a great website where you can learn how to make $100 per day online right now.
Help People With Homework and be Rewarded Handsomely
StudyPool is a platform that allows you to earn money on the side by assisting others with their homework. Isn't it a little like having a tutor?
You may easily earn $100 each day by assisting others with their homework and tasks in a variety of subjects.
Imagine being able to do so simply by completing homework questions and assignments. This can be done from home once more. You may make $5,000 each month sitting at your desk at home. This equates to more than a hundred dollars per day. It's more like $150 each day, and if you put in three hours per day, it's around $50 per hour.
Earn $100 per day for online or in-store shopping using Ibotta
The majority of shoppers wish to spend less money on their shopping list. Shop owners have attracted clients by offering discounts on their products on many occasions.
Saving money is thought to be an excellent strategy to make money. As a result, you can save money every day by utilizing ibotta while doing your regular shopping.
Ibotta can be used in two different ways. When you shop online or in-store, you can get cashback.
You can shop online from your phone or from a computer. In either case, Ibotta has you covered. The Ibotta app for smartphones makes shopping simple and rewarding.
On the PC, earning rewards when shopping online and paying with the Ibotta browser plugin is simple. Ibotta allows you to earn rewards at over 150 online businesses. Food delivery services, travel websites, and a variety of other businesses are among them.
Ibotta offers opportunities to save money while shopping in-store at some of the most popular national merchants and local hotspots. You may make money by taking advantage of special deals on certain products, as well as getting quick cashback on your complete purchase.
You may earn up to 10% cashback on your entire purchase when you pay with Ibotta in-store at more than 50 national shops and restaurants.
Become a freelancer
Another excellent approach to supplement your income online is to use a website called Fiverr. This is a well-known work-at-home website, and there are several more similar to it.
This is one of the most reputable online income platforms, with numerous side hustle options. You can go to Fiverr and find folks who are searching for somebody to hire if you have any skills. As a result, using Fiverr to create money is a fantastic option for freelancers.
This site is a great method to make money fast today if you have a skill that someone else could utilize in their business.
Transcribe Audio and Video Files on Scribie
This is essentially a transcription service where all you have to do is transcribe and get paid a decent hourly rate on platforms like Scribie. It's another hot home-based profession that you can accomplish from anywhere in the world.
It's all about living a life of freedom. You have the freedom to work whenever and wherever you wish. You can choose your own working hours on these types of sites.
If you're not a morning person, you can always work nights. Because you are paid $5 to $25 per audio hour, you can make $100 per day.
Because these are usually short files, they take about 10 minutes or less to complete. So basically, you're just a transcriptionist who works with audio files.
You Can Use This Cool Technique to Make Quick Transcriptions
It works like this: someone sends you an audio file, and you type out essentially what the audio file says. These are legitimate ways to earn money from home. A simple approach is to go to Google Docs and type using your voice.
All you have to do is turn on the microphone and the audio will start playing. Your document will be typed automatically, and all you have to do now is edit it. Of course, this makes your task easier and faster.
You may also use an app called Voicera on your phone to achieve this. This allows you to earn anything from $5 to $25 each hour, which is really fantastic. If you earn $25 per hour and work four hours per day, you will earn $100 each day.
This would be a great small side hustle to start with, or perhaps a full-time income if you put in enough time and work.
Key Takeaway
So there you have it. I've given you 5 ways to make $100 per day. You must put in some effort in order to gain money.
Many individuals wish for a simpler solution. But if you perform your part honestly, you can make a lot of money online.
This article contains affiliate links to products. I may receive a commission for purchases made through these links.
Disclaimer: This article is originally being published by me here on this platform.
list
About the author
I am a blogger and digital marketing expert. I love animals, reading, writing, and a big fan of soccer.
I also write for MEDIUM
Reader insights
Be the first to share your insights about this piece.
Add your insights