5 Great Amazon FBA Tools for Sellers
All the Tools You Need if You Are New in the FBA Business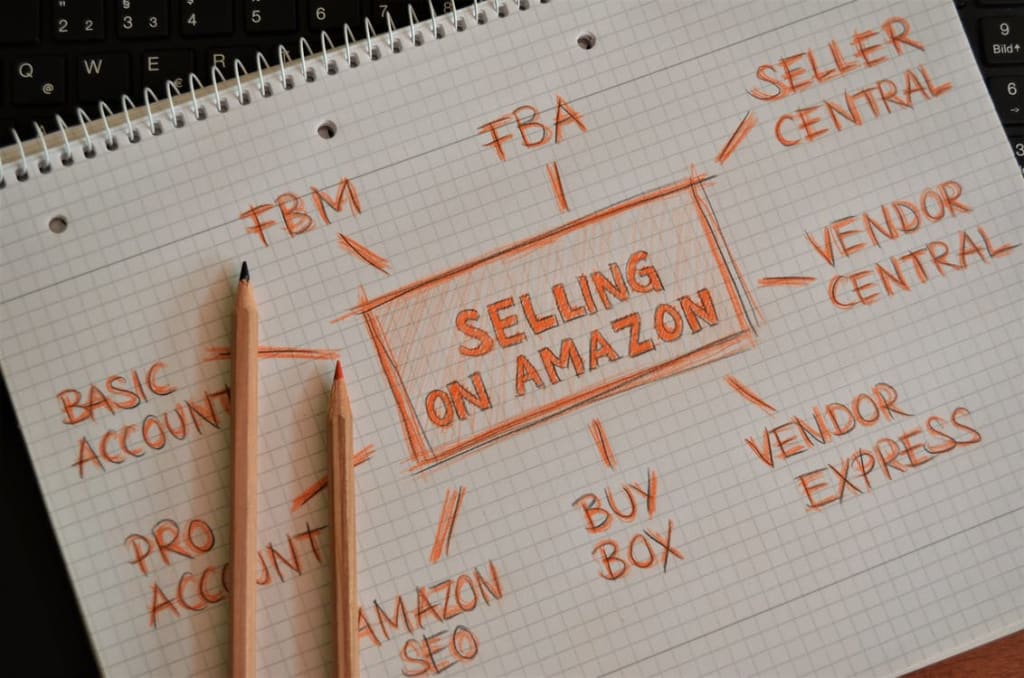 If you want to be successful and competitive as an Amazon seller over the long term, you need the best tools at your disposal to find profitable products, facilitate the selling process, and optimize sales. Luckily, there are tons of free and paid Amazon tools sellers can use to streamline their operation. Let's look at some of the best Amazon FBA tools sellers can use.
AMZ Base
If you want to speed up searches for products to sell, AMZ base is the perfect tool for you. The app is completely free and is available on the Chrome store. It allows you to capture ASIN numbers and descriptions for various products and also gives you access to a variety of sites where you can source them. This includes sites like Alibaba, eBay, and AliExpress just to name a few. This is a great tool if you want to find great items with good profit margins fast. The tool will even give you estimates on FBA fees to see how much you stand to make on each item. This is an invaluable tool for sellers who are constantly looking for something new.
AMZRefund
If you don't want to end up paying for Amazon's mistakes, you can use an automated Amazon reimbursement software like amzrefund.com. AMZrefund is a tool to help FBA sellers find all the money they're due because of Amazon's errors, for example, finding money you're owed for lost or damaged items. The software will flag incorrect partial adjustments and errors in the reconciliation section of Amazon's inventory reports. It will identify bad claims. It can run reports to identify damaged inventory and tell you how much you can claim for reimbursements from Amazon. And it gives you the instructions on how to secure this reimbursement from Amazon as well.
CamelCamelCamel
The CamelCamelCamcel tool is free for FBA sellers after you register with them. This tool lets you review current prices, view Amazon's history charts, and receive updates on products you're considering adding to your inventory. It can send alerts regarding prices and availability of certain products, and its prices are updated continuously from Amazon. It includes a guide to popular products and tells you which items have had the biggest price drops. This information can help you keep track of a competitor's pricing moves. This lets you adjust your own prices so that you don't end up losing sales to the competition because you couldn't keep up with the downward trend.
Another option is Profit Sourcery, an online seller tool that flags the most profitable items you could sell on Amazon. AmazeOwl does something similar. It is a product-sourcing tool for telling you what sells well, doesn't cost a lot to ship, and has low competition.
Feedback Express
Feedback is incredibly important in online retail since Amazon tracks the number of dissatisfied customers and uses that information against sellers. Tools like Feedback Express help you better communicate with customers. You can use the tool to automatically generate emails asking for positive reviews. The software also alerts you when you've received a negative review. This lets you take action as soon as possible after the negative review, hopefully allowing you to resolve the issue before it affects your business.
If you're looking for another option, AMZFinder is a tool for monitoring reviews in an Amazon store, and it can match customer reviews with order IDs. This helps sellers get in direct contact with the buyer who left a negative review.
AMZ Promoter
If you want to bring more people to your Amazon page to maximize sales, you should check out AMZ promoter. AMZ promoter lets you create a landing page, so you can drive traffic and generate sales from Facebook ads, Google and social media influencers. You can use this tool to start email marketing, too, because you can offer a discount code to the visitor in exchange for their email address.
Sending someone to a landing page before they see your Amazon page may reduce the amount of traffic to Amazon, but it prevents them going to the Amazon page and bouncing away because they weren't really serious. Another benefit of this tool is that it lets you add the Facebook ads pixel or other tracking codes on landing pages, so you can serve ads to visitors.
Conclusion
These tools should help you facilitate the selling process and increase your bottom line. Make sure that you give a few of these tools a try to see how they can help you become a more efficient seller.