5 Biggest Content Marketing Trends for 2020
Biggest Content Marketing Trends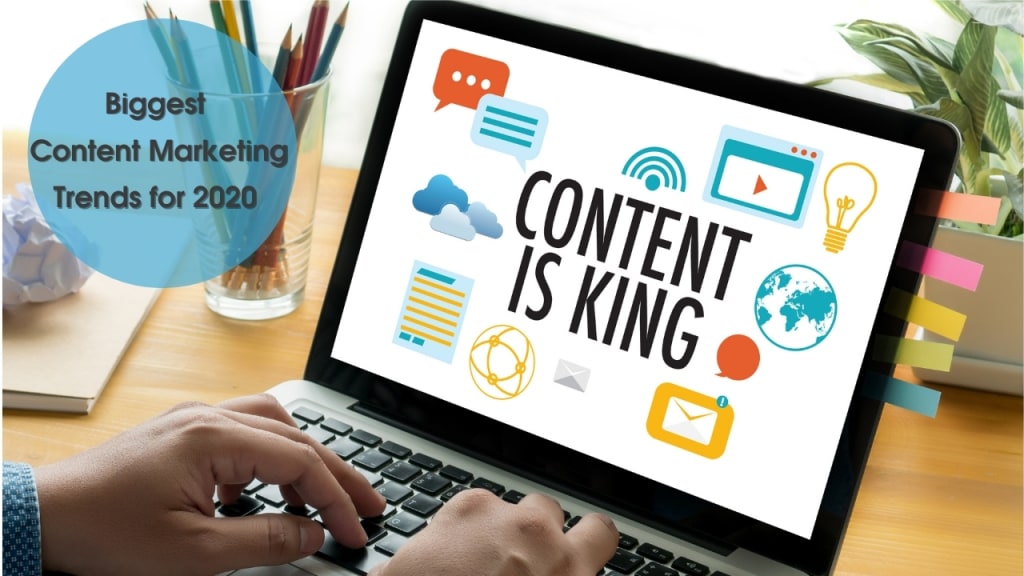 Biggest Content Marketing Trends
In the midst of the ongoing development of marketing, the element of content has increasingly become an important part of an organization's marketing strategy. That's why today we are discussing the biggest trends of content marketing that will increase your business growth in 2020. If you want to do content marketing for your business then you should contact one of the best Digital marketing agency named Nowlify.
Content Marketing defined as a strategic marketing approach focused on creating and delivering valuable marketing, consistent and relevant content to retain and attract a clearly-defined audience and ultimately, profitable To drive customer action.
Companies are now using the content to create brand health or awareness. They use it to get revenue directly, become more cost-efficient and personalize the customer experience. With content marketing, all the big businesses and brands convince the customer to believe and buy their products.
When we talk about how to do content marketing, there are many ways to do, such as By making videos, writing blogs, creating infographics, newsletters, podcasting, and whitepapers. These trends in content marketing will not go away soon.
1. Video Content
You believe it or not but more than 50% of the shoppers say that, when they're about to buy something, video content helps them decide which brand to go for. So the video is the most powerful form of content, and it will continue to get bigger in 2020.
Your audience is consuming videos on many different channels, and you can continue to feed them your content by simulcasting live videos on different social channels, like Facebook, Twitter, YouTube, Linkedin, etc. This way, your audience gets to see the real faces behind the businesses, and you get to answer their questions in real-time.
And the marketers are also doing stuff like announcing their future updates or filming their recent activities via the brief content, which is the kind of content that stays for 24 hours and then vanishes. So, to stay in business, you need to make video marketing a part of your content marketing process.
2. Voice-Activated content
There are many virtual assistants like Bixby, Cortana, or Siri that will answer all your questions for you. So all your searches are now only one voice command away, but this technology is becoming popular among people of all age groups. You all use it to play your favourite songs, and you could use it to look for anything online.
3. Augmented Reality
Augmented reality helps you to experience virtual things. If you own a commercial website for your business, AR should be your present and your future. Convince and convert predicts that 3.5 billion mobile users will use AR and AR ads on social media will earn revenue worth fifteen billion dollars. And If you are a smart marketer, you'll see an opportunity for yourself here.
4. Conversion Marketing
Imagine you are on an online web store and you need assistance with something. Would you rather a robot chat with you or an actual person talk to you. More than three billion people, that's like half of the population on earth, use messaging apps to converse and more people in the upcoming year will use messaging apps.
5. Podcast
According to one report by Statista, podcast listeners have tripled over the last decades. So yes more people are listening to your audio and engaging with it. Now you must have a question that everyone these days has a podcast, what if your voice gets buried in the saturation.
The answer to this question is, some of the businesses are still yet to adopt this technique. So there is pretty much room for you, and if you're doing justice when presenting and promoting your content, you're already ahead of them.
So that's it for the biggest content marketing trends of 2020 if you integrate all these emerging trends in your business strategies, success is not far away from you. I hope you like this article and find reliable and genuine information. Please share it with your friends.