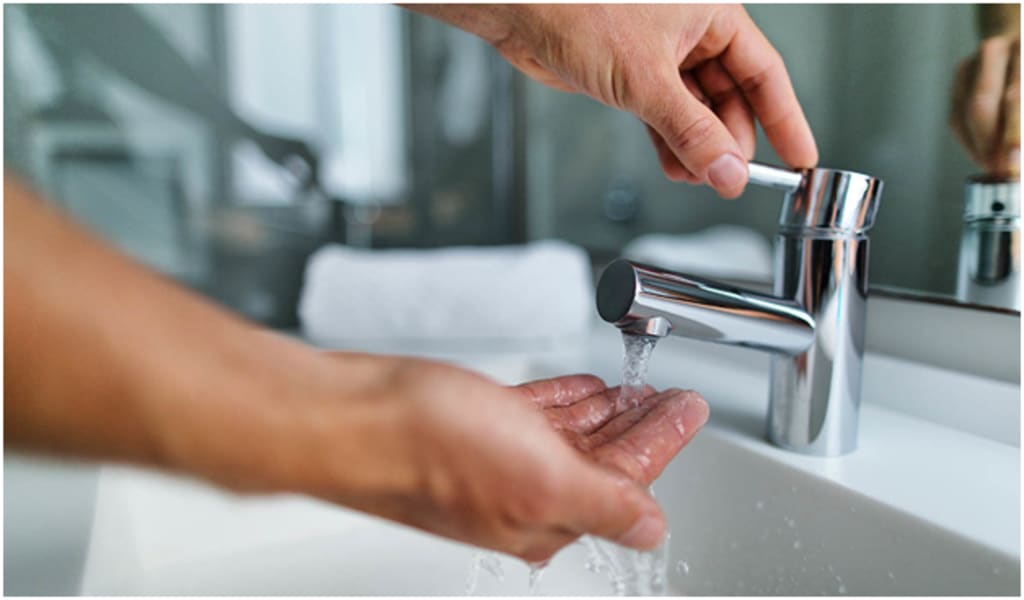 We seldom think of the plumbing system, or in this case, the water heating system, at home unless it is malfunctioning. Hot water is essential for daily tasks, such as cooking, cleaning, laundry, dishwashing, etc. When your hot water system isn't working properly, it can throw your whole day off balance. Hence, it is essential to have the information of your emergency plumber in Melbourne on your contact list.
Hot Water Problems that Melbourne House owners Often Face
With the unpredictability of the Melbourne weather, not having access to flowing hot water can become a major inconvenience. Thus, as a property owner in Melbourne, you must be aware of some of the signs that your hot water system is not operating as it should.
Here, we have compiled a list of some of the most common hot water problems plumbers in Melbourne encounter. However, spotting the problem is only half of it. You must also understand the best way to tackle them without risking your safety or the structural integrity of your property. Thus, we will also discuss how the experts suggest you should handle these problems.
Continue scrolling to learn more about them!
Not Enough Hot Water
Are you not getting enough hot water to address all your needs? There could be a few potential reasons why this might happen. Experts say that the first thing to do under such circumstances is to check if the thermostat is set correctly. If not, you can set it back to what it should be for a quick fix.
A possible reason is that the heating element is damaged and needs replacing. Finally, sediment build-up in the hot water tank is another reason you are not getting sufficient hot water to take care of all your needs. The sediment collected insulates the heating element and prevents it from doing its job properly. Under such circumstances, the best course of action would be to call your local plumber in Melbourne.
Rusty Water
Is your hot water coming out rusty? If so, it is likely that there is significant rust build-up inside the heating system's water tank. Experts recommend calling your local plumber immediately if you notice this happening.
You must pay attention to the problem and prevent the rust from accumulating further. It is because the rust build-up puts your water heating system at serious risk, even causing it to break down completely. The good news is that you can usually solve this problem by draining the tank and refilling it with fresh water. However, if the problem persists, you'll need to call a professional plumber in Melbourne for help.
Leaks
Leaks are one of the most common hot water problems Melbourne residents face. If you suspect your hot water system is leaking, you should check all the connections and fittings for signs of wear or damage. Once you've determined where the leak is coming from, you can repair it with a little plumbers putty or replace the damaged parts entirely. Just ensure that you shut off the power to the system before making any repairs!
However, there are times when you cannot determine the location of the leak or its cause. In such circumstances, you should not try to experiment on your own. Instead, call your local plumber in Melbourne to look at the problem.
Do Not Ignore the Signs— Address Them Now
Now you know some of the most common problems that specialist hot water plumbers encounter in Melbourne. You must understand that observing and paying attention to your home's plumbing system is the best way to avoid expensive repair work.
Some might argue that plumbing issues do not come with prior notice. However, professional plumbers in Melbourne say that plumbing systems, especially hot water systems, often exhibit signs before breaking down completely. The trick is to address these issues as soon as they appear to prevent them from escalating further.
You should not hesitate to call your local emergency plumber in Melbourne if your hot water system is not performing optimally. They have the training and qualifications to address such situations, and they will offer a lasting solution to your problem.
Most plumbers in Melbourne are fully licensed and insured. And they are constantly upskilling and training to stay updated about safety and industry standards. Moreover, they are equipped with state-of-the-art inspection and diagnostic tools and implement the latest techniques to provide an efficient and effective fix without compromising your safety.
Find Reliable & Experienced Specialist Hot Water Plumbers in Melbourne
Hot water systems are essential to daily life but don't always function perfectly. Luckily, the tips mentioned here can help you address some of the most common hot water problems in Melbourne. However, if you're having trouble troubleshooting or fixing the issue, don't hesitate to call a professional plumber for help!
Your Local Plumbing is one of the most reliable and efficient plumbers in Melbourne. Their team of experts is highly experienced and qualified to address all hot water and blocked drain problems in Melbourne. Moreover, their team of emergency plumbers is always on call 24/7. So, no matter when you have a plumbing concern, call their experts for a prompt and effective fix at highly competitive prices.
About the Creator
Working in Make My Website a digital agency made up of extremely talented, highly trained and skilled professionals who work with you to create your online presence.
Reader insights
Be the first to share your insights about this piece.
Add your insights