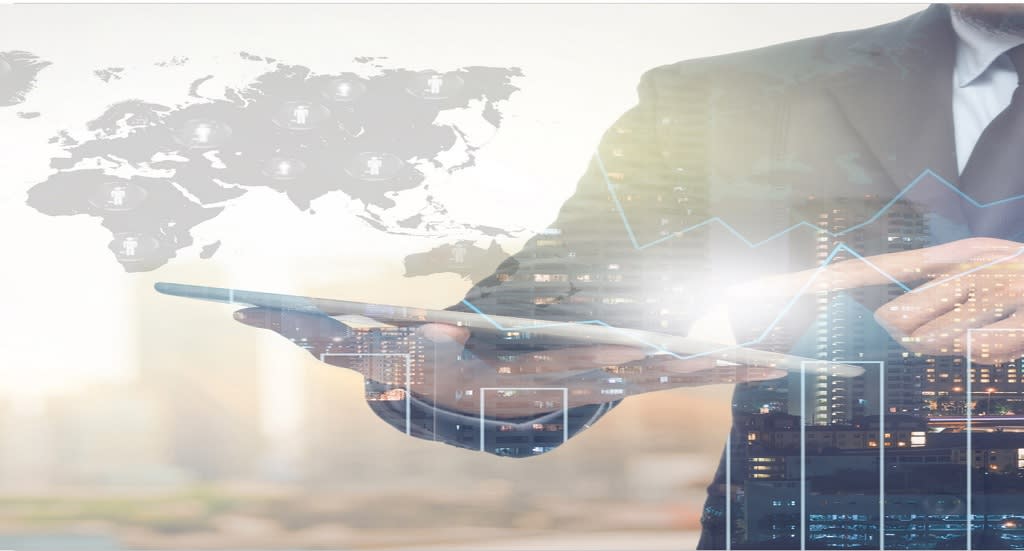 Best CRM for Insurance Agents
In the current age and time, insurance companies need to embrace a digital and customer-centric outlook to stay relevant. Digitalization could be the one-stop approach to maintain business agility and scalability while attuning to customer expectations and market conditions.
Against this backdrop, CRM for insurance agents is the first tool to facilitate the objective of leveraging digital technologies to foster long-term customer relationships. Hence, it should come as no surprise that the niche segment is expected to grow at a CAGR of 12% by 2025. The message is loud and clear - businesses are looking for the best CRM for insurance agents.
However, implementing CRM for insurance companies is no single-stroke trick. It is bound to come with its fair share of challenges, which can be pivoted into ripe opportunities using a few strategies. Here are four such challenges, along with solutions on how you can transform them:
Digital Transformation is a Company-Wide Change
Digitalization would be the first step of implementing CRM for insurance companies.
On that note, it is worth mentioning that digital transformation is a massive change that can lead to the overhaul of an organization's functioning. As a result, it will trigger some amount disruptions of varying degrees.
However, you can mitigate the adverse impact by introducing digital transformation through incremental stages. The entire company, from the entry-level employees to the C-suite will have to come together to formulate a digital transformation roadmap that prioritizes the changes without compromising on the business continuity. Once you get all hands on board, it is only a matter of time until the plan achieves fruition!
Adopting a Data-First Mindset
While the above change would be with respect to the business' digital and physical infrastructure, adopting a data-first approach would focus largely on the work culture. Implementing a data-driven culture would require greater data literacy, accessibility, and comfort while working with data. In the process, companies would have to work towards alleviating any fears and inhibitions that may prove to be roadblocks.
In this aspect, making data an integral part of the organization and educating everyone on the parallels between a data-centric approach versus legacy systems can help. Even though CRM for insurance companies would effectively reduce all customers into data points, they would all act as pieces of a jigsaw puzzle that would play a critical role in understanding the customer as a whole. On the flip side, it will also empower all the stakeholders to identify opportunities that they can capitalize upon. Over time, your organization will also develop new and innovative ways to exploit data to improve profitability!
Training and Onboarding of Workforce
As stated previously, the workforce would have to fully comprehend how to work with data and get comfortable while doing so. And to achieve this goal, they need to possess some amount of data-related knowledge. While some businesses would prefer to change their workforce, others may decide upon upskilling and reskilling the existing talent who will be using the CRM for insurance agents. Hence, there would be the need for training and onboarding of the workforce.
Despite the financial liability and the possible delay, investing in your existing workforce could offset the cost overheads of recruitment and subsequent training. Plus, it nurtures employee loyalty, which will allow you to retain talent in the long term.
Concluding Thoughts
The best CRM for insurance agents can offer your business tangible and intangible benefits in the form of future readiness, higher ROI, and of course, enhanced customer experience. The solutions mentioned above are illustrative of the fact that just a few modifications can overcome the seeming challenges of setting up CRM for insurance companies. Hopefully, these would have put your mind to rest on any reservations you may have against CRM for insurance agents.
About the Creator
Surya Choudhary is a Project and Software Delivery Manager at Damco Solutions with demonstrated experience in streamlining processes for insurance companies.
Website: https://www.damcogroup.com/insurance/
Reader insights
Be the first to share your insights about this piece.
Add your insights