2021 Review - A look at Chilliwack Real Estate
Read and review what happened to Chilliwack's Real Estate market during 2021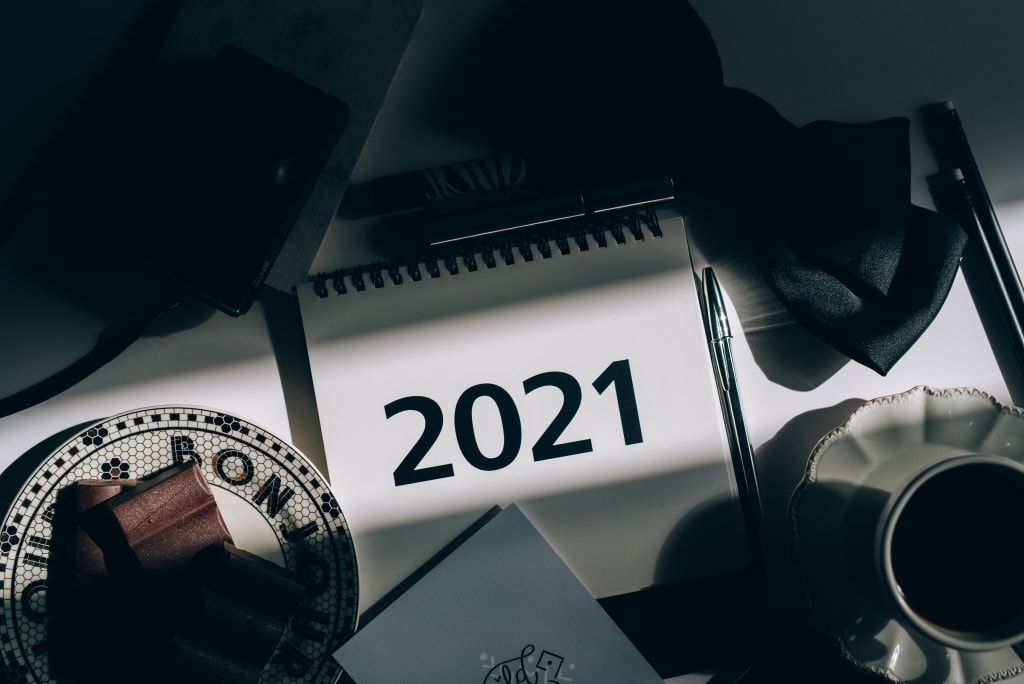 Chilliwack, British Columbia.
Just one of the cities that exploded both economically and socially during the course of 2021. Read on to review some highlights and trends we saw!
-------------
WINTER 2021 - New expectations
As we entered a new year full of mystery and suspense, there was no hinting of what we would soon experience. COVID-19 was hot on the heels of our housing market and when we thought it would hinder it, this phenomenon only pushed demand from all over the country. Chilliwack's projected population at the end of 2011 was 79,700 people and 2019 projections were roughly 94,500 people. It's growth rate has increased year over year surely pushing Chilliwack past 100,000 citizens by the end of 2021. Many consumers are moving from the Greater Vancouver area and beyond to take advantage of large lot sizes, a slightly slower pace of life, and business opportunities a plenty. This is both welcomed and observed to make sure Chilliwack remains what it was always intended to be - a beautiful family-based community surrounded by lakes, forest, mountains, opportunity, and more while being close enough to the larger city center for easy access. With all the excitement of getting into the market and this beautiful city, consumers saw historically low interest rates (as low as 1% in some cases) as an incentive to make the move! Folks like you and me began making their dreams come true by finding their homes only to shortly thereafter find out prices were about to skyrocket and obtaining a home was more than finding one you liked. The process of purchasing a home grew increasingly more difficult while contesting other bidders and appeasing sellers took center-stage.
SPRING 2021 - A race against time
Nearing the end of Winter, people began to think it was now or never to buy into the market. Some people could be priced out of their dream with the ever-increasing home valuations. Others were worried the interest rates were going to rise up right away. Whatever the truth was, this simple fact alone drove many sales this season. Chilliwack had record-breaking volume and the cost of average homes rose drastically. An "average" detached home in Chilliwack cost $841,894 by March of 2021. This was up 40% from March 2020. A townhome was valued at $561,673 - up 22% from the previous year. An apartment was $318,442 - a value increase of 16% from the same time last year. These numbers carried on in a rising fashion. Though nothing was as stark as the end of 2020 to this point: month-over-month, they rose. Any monthly market update comparing year-over-year showed rising values and high demand. This consistently occurred all the way into Summer. Being that Spring is a typical time for the average consumer to sell their home, this increased inventory available on top of those who wanted to "get in on the action." At this point everyone was winning except the buyers. Buyers of property had to endure many struggles and reset their expectations when they found out that in order to purchase a home for their family, they needed large amounts of money and also needed to be willing to forego many regular securities in a contract of purchase and sale. These securities would be things such as allowing time for a professional inspection of the lot before you secured your deal (to make sure your money wasn't going into a pit), or triple-checking that the banks would INDEED finance you on this large purchase. There was a lot of risk in this market for the average consumer.
SUMMER 2021 - Stabilizing in uncertainty
By this time almost everyone who had their finger on the pulse of Real Estate in the Fraser Valley had seen how it's all gone down. Prices had hit record high values. Competition over properties became an expected part of the process. People were overpaying and outbidding one another to secure themselves a home. It is yet to be seen whether this onslaught of property buying and competition will be rewarded or punished. So far it looks like there hasn't been any large repercussions for either party. Those who have sold are happy with the large amount of money they were able to net. Those who have purchased seem to be content with the home they now get to raise their family in. Summer eventually became somewhat stable as the full force of Chilliwack's inventory was now on display. Expectations weer set accordingly between realtors and clients alike. Everyone knew what they were getting into and I believe it helped maintain the peace during a stressful period for many new home purchasers. By the end of Summer we began to see a dip in sales volume. The average price of a detached home was $869,641. The average price of a townhome was $554,758. The average price of an apartment was set at $367,316. You can compare numbers and start to see how detached homes remained strong and hard to obtain while lesser valued units such as apartments went up in value during the course of their new demand and due to obtainability. It is always a good time to buy real estate when it is something you can afford. It holds many varied uses and can protect your financial future. According to all data that we have access to from history, even a small dip in values tends to turn into a real estate bounce-back. For long-term investments, it would appear to be quite safe. This simple fact is what continues to drive real estate sales even when things are less than desirable.
FALL 2021
Fall has appeared to give us one last rise in prices. This could be reflective of everyone trying to make their final purchases before Winter creeps in to slow everything down. This year we were not as restricted when it comes to COVID-19 for the holidays so I believe that is something that drove people to stay put more so this year than last. People want to spend time with their families and make some memories that they maybe didn't get to do last year. This Fall's market was more traditional than last year's, although it still has proven to be busy and valuations were high. By December of 2021 the home valuations were as follows: Average detached homes rose to $994,283 - a 39% increase over last year. Average townhomes rose to $655,590 - a 38% increase over last year. Apartments reached $394,648 - a 28% increase over last year. Sales volume for these homes dropped anywhere from 9% to 25% less than this time last year. The number of new listings coming in dropped as well. This has created a market for this upcoming Winter that looks like this: Home valuations have reached record highs. Once again we are seeing lower than preferred amounts of inventory for purchasers. After the year we just had it is hard to determine whether the general public has it in them to do it all over again. Perhaps there will be a period of consistency and relaxed buying following the holiday season. It is truly getting harder to tell which way this market will be going due to the crazy nature of the influences around us. The Fall election promised some revisions to the real estate market in the new year which we have yet to witness. There have been discussions about government-run rent-to-own programs and cooling-off periods for purchasers. There are plenty of opinions available on just those two topics alone, never mind what else we may see in the coming months. Keep following me for what's to come.
*IN MY OPINION: It seems unlikely that home prices are going to drop anytime soon. Even if interest rates adjust nominally and those who have over-extended have to sell or rethink their strategies, there seems to be more than enough interest in the Fraser Valley as a hotspot. It benefits from nearly every angle as a great place to buy a home! It's surroundings, it's political views, it's communities, and so much more give it the attraction it has. Even though it is not perfect, you would be hard-pressed to find an area like this across Canada with so much future potential. Keep a finger on external influences, such as government programs and global affairs. Investors and families alike have their eyes wide open and are ready to jump in on the action when the time is right FOR THEM. It is always possible to make a joint purchase, look to partner up with an investor, or get creative in how a property is purchased. For new owners, it is important to keep your heads up! Throughout history, there is always a time that is right for each individual. Check out my other blog entry on how to buy a home with $100 for some tips and tricks to help get you closer to homeownership.
Call me. Let's connect and build you a plan for your future!
From my family to yours, I am wishing you the very best for the new year ahead. I hope all the peace, health, and happiness in the world finds you and your loved ones.
industry
About the author
My name is Zach. A Realtor made for you.
I grew up in the beautiful Fraser Valley in BC and I have always been proud to live where I do. We are surrounded by wonderful people & adventures to uncover. Family man at heart - let's get you home!
Reader insights
Be the first to share your insights about this piece.
Add your insights