20 Best Business Ideas for Women in 2022
Best way to Start a Business is to Invest in something that you are Interested in.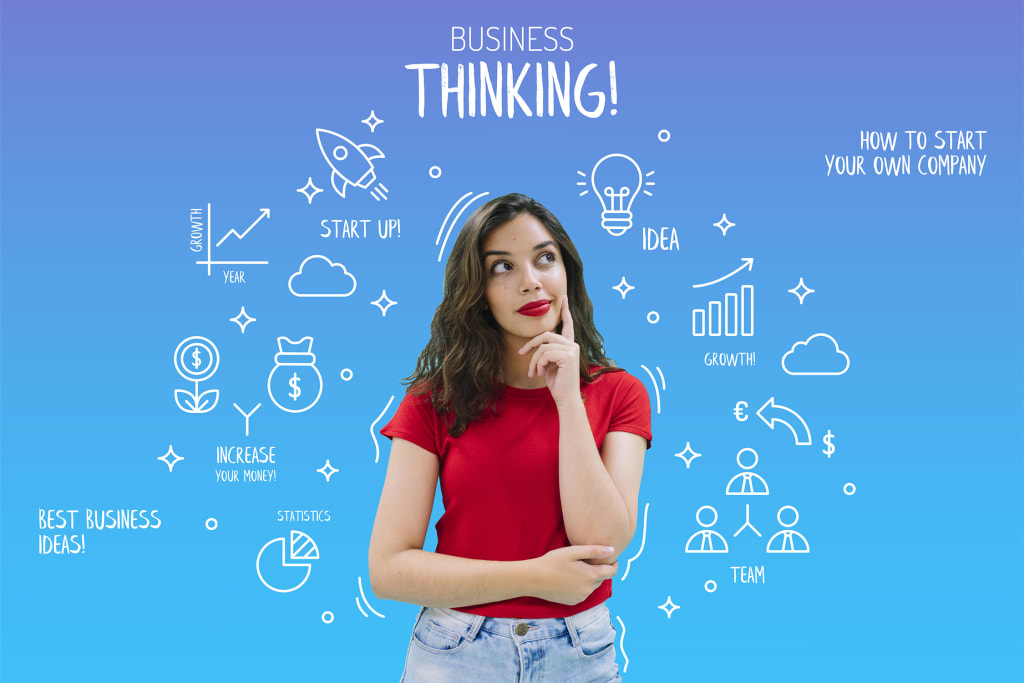 Women nowadays are eager to take charge of their lives and be their own girl boss. Starting a business is one of the ways they can do this, and also learn a good living for themselves. However, starting a business is a risk that requires a lot of thinking and planning. The best way to start a business is to invest in something that you are really interested in. Here are some business ideas that you can choose from:
1. Clothing Business
If you have an eye for creativity and you have a good aesthetic sense, this might be the best idea for you to start a small business. Women that love fashion designing and creating new stuff can easily do good with a business like this that does not require a big investment and can really do well. Online retail shops can do wonders if the design is good and the clothes you make are comfortable. You can easily use any room in your house to start this venture and start earning.
2. Photography
In case you have good photography skills, and you know how to capture people and places, this might be the best business idea for you. You only have to buy a camera to get started, and then you build a portfolio gradually. Initially you might use some help from friends and family to get you started and then you can expand to doing it professionally at events like birthdays, weddings, and celebrations. Social media can help you put your work out there and promote it to increase your audience.
3. Fitness Trainer
Nowadays, everybody wants to look good and fit. If you are a fitness freak yourself, this might be the best business idea for you. You ensure that not only are you living and promoting a healthy lifestyle, but you are also earning money through it. You do need some kind of certification to start practicing being a trainer, thus you should attend some courses and then you can start training people, either at your own place, or online so that you have a wider reach.
4. Social Media Influencer
Social media is the future of this tech savvy generation. It is the biggest platform for you to market your talents, and anything can be used to create a following. If you are good at anything like makeup, travel, cooking, fashion, education, etc., you can be an influencer. You need to produce new content everyday to keep up with the fast pace of social media and to keep your followers involved. The more you interact with your followers, the greater your reach will be, and the more you'll earn.
5. Interior Designing
If you love playing with colors and decorating spaces in a unique and elegant way, then this is the perfect option for you as a business idea. As an interior designer you have to keep in mind the space dimensions, requirements, the decorative pieces for the room as well as color and lightning. You need to be able to visualize what the client wants and then bring that vision to life. You can start by creating a portfolio, starting from your own space and then slowly and gradually building a clientage.
6. Catering
If you are a woman who loves to cook and feeding people is your passion, there is no other business that suits you better. If you have a space for cooking, you can easily start a small food business. You can either make whatever you specialize in and sell them with the help of social media, or you can choose the option of takeaway and deliveries. The food industry is an ever growing business that has a huge clientele and is bound to do well if the services provided are exceptional. You can start as a small business and eventually expand your services.
7. Pet Sitter
If you are a woman who loves animals and enjoys spending time with them, then this might be the best option for you. The trend of keeping pets is growing at a very fast pace, and a lot of those people are working or busy in their lives. They might have to go somewhere and leaving their pets alone is not an option. Thus somebody who can take care of them is required and all you need to do is be good at taking care of them. There is no investment and it is a very enjoyable business especially when you do not like going to an office. If you enjoy being with animals, you can even offer additional services like bathing, grooming and taking the pets for a walk.
8. Tutoring
If you have any knowledge in a particular subject, teaching or tutoring is a very good option for you. All you need is space for a few kids at either your own home, or the conveyance to go elsewhere to teach. You can also avail the option of online tutoring to avoid the hassle of arranging any infrastructure or going somewhere. A lot of parents do not have time to teach their children anymore, thus the trend of tutoring is at a rise, and a very convenient option.
9. Freelance Content Writing
If you are a hardworking woman who possesses excellent writing skills, and is looking for unlimited earning potential, then freelancing is the best option for you. The demand for content writing has increased tremendously with the advent of e-commerce. Content writers are required for all small business ideas, like blogging, graphic designing, animations for websites, and there are multiple freelancing websites like Upwork, fiverr, and freelance that require content writers. You can initially start by focusing on developing a name and then you can take up as much work as you want.
10. Travel Agent
If you love to travel, explore new places and are aware about the geography and cultural aspects of different areas, and know about good travelling spots, then this might be the best idea for a small business. You can either start by offering your services online, or open up an office. A travel agent is required to make itineraries, book flights, hotels, car rentals and make sure that there is always a backup plan for all the options. This is a very fun business idea that also allows you to control how much you work and earn.
11. App Development
If you are interested in software and app development, and have any experience in this field, then this is the best idea for a small business. The demand of app development is skyrocketing because each website and brand requires an app to promote their work and reach the masses. If you have a knack for app development, and know how to make an app that is different yet easy to use, you must start this business. This is a great business idea for earning big.
12. Event Planning
If you are a woman who loves to organize and plan events, then this is the best business idea for you. Women are generally great at multitasking; a skill that is very handy in event management. You can start by organizing all the events in your circle of friends and families such as birthdays, bridal/baby showers, parties and intimate weddings. You need to be able to manage and coordinate everything in a very smooth manner for this business to run effectively. For this business idea, you need a team to manage everything, and thus you need to have good contacts with the florists, caterers, DJ and photographers.
13. Blogging
This is the best small business idea for women who can create a blog and start writing about anything that interests them. All you need is a website and an idea that you think would appeal to the masses. As your visitors gradually increase, you start earning more through sponsors and ads. You also have the liberty to choose your own working hours.
14. Makeup and Hair Artist
If you love to apply makeup on yourself or others, and love styling your hair, then this might be the best job for you. In this fast paced life where everybody is busy, people count on others to do this kind of stuff and pay well for it too. Thus, if you think you have exceptional makeup and styling skills, you can start by offering your services either at home, or at any parlor near you as well.
15. Sewing Business
If you enjoy sewing, and doing alterations to create new things, then sewing might be a very good idea for a small business. Dressmaking, costume designing, and embroideries are highly in demand, and if you are good at what you do, you will attract customers in no time. Starting from reasonable prices is a good idea for the business to grow. You need to keep yourself updated with the latest fashion trends and find a way to interact with your customers in an efficient manner.
16. Thrifting
In order for you to run a small business, you can always take what you have, flip it and thrift it. Thrifting is a very eco friendly business option that not only allows you to earn but also benefits the society. If you have a knack for finding good pieces in the market, you should start considering thrifting them online or at local thrift stores.
17. Editing and Proofreading
If you find yourself pointing out grammatical errors and mistakes while reading, you might choose the option of proofreading. Women are generally known to have a great eye for detail, which makes them experts at proofreading. People are always running low on time and tend to make mistakes in a hurry. Thus proofreading is required by all organizations, and websites, and is a good source of flexible income.
18. Rental Properties
Renting out properties can help you make money even while you are sleeping. Passive income from rental properties is a great idea for small businesses. It totally depends on your budget and what you desire to rent. You can rent cameras, clothes, party supplies, furniture, and even houses.
19. Bookkeeping
If you love math, accounting and bookkeeping, this might be a great idea for you. All you have to do is keep a record of all the financial transactions like sales and purchases, receipts and payments by either an individual or an organization. You can either choose to do it online, or in an office and choose your working hours accordingly. It is a great idea for a flexible business.
20. Voiceover Artist
If you think you have a good voice, and excellent verbal skills, then this might be the perfect idea for you. You can lend your voice to videos, ads, audiobooks and animations. You can send your portfolios at various places and make a portfolio in order to showcase your range. This business idea might take some time to grow, but once it does, you can earn a good living out of it.