1899 Netflix Review: Solid Mystery Thriller
1899 Review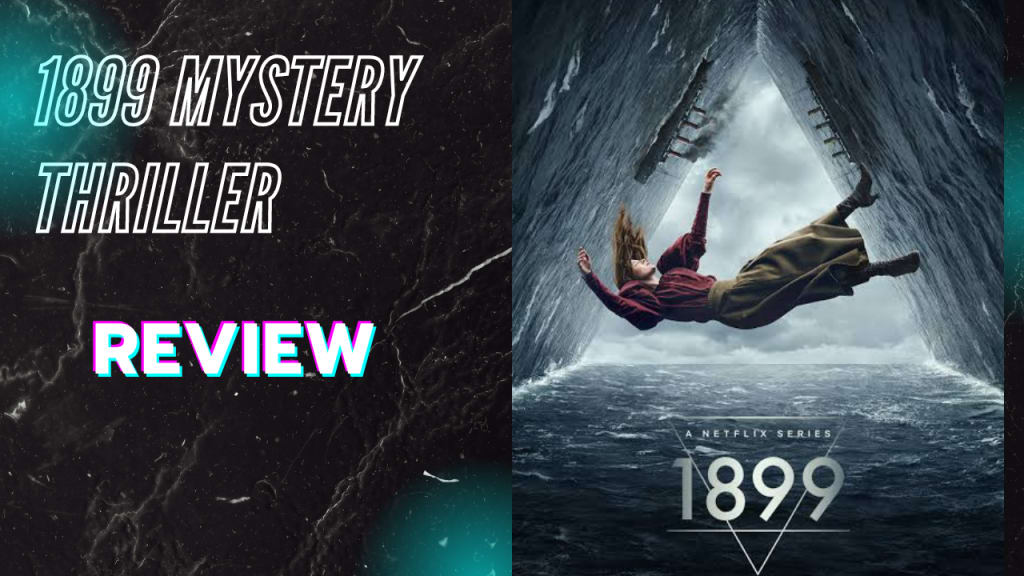 A mystery thriller series called 1899 was recently released on Netflix, with a total of 8 episodes ranging in length from 40 to 50 minutes.
The most anticipated Netflix series of the year was 1899, and I was personally very eager to watch it for two reasons: first, it was produced by the team behind the Dark series, which, if you've seen it, you know is one of the best time-travel based series.
Another reason is the way the 1899 series was shot, which used virtual production technology; before that, the Mandalorian series was also shot on this technology. And this technology is said to be the best high-tech technology so far in terms of shooting.
While watching this series, it does not seem that cross-cutting has been done, especially in the ocean scenes, which were of a very grand level, and it is felt that yes, we are watching a high-budget series.
The interior design and details on the ships were all excellent. The story is about some time in the 1899 era, when a ship is going from London to New York with passengers.
The situation becomes difficult for the passengers when they notice a missing ship in the distance out at sea. To find out what happens next, you have to try it out.
1899 Review
First of all, this is a challenging, disturbing, super fun, or entertaining mystery thriller that will grab your attention from the very first few scenes and keep you engaged till the very end. This show's journey will be nothing short of an emotional roller coaster ride.
Yes, this show will shock and surprise you with its twists and turns, and with every passing episode, the element of suspense, tension, or intensity also increases. Will go Every episode will leave some question in your mind that you will definitely want to know the answer to, and most of the time you will not be able to predict what will happen next in the story.
After seeing the answers to all of the questions, the ending concludes in a fully satisfying manner, but leaves some rewards for the second season.
The characters are all also very likable; each character comes from different backgrounds and has some dark secrets or hidden motives or agendas.
I am sure it will be very easy for you to join the characters. Actor performances, music, or overall production value are all amazing; the way the creators have created an eerie, suspenseful, or isolated atmosphere should be appreciated.
If you are familiar with the mystery-thriller genre, then surely you will be able to predict the twists and turns coming between episodes five and eight. One thing I can guarantee is that you will be attached to the main character, Maura, or some of his close friends until the end, because the question "How will these people get out of this situation?" will definitely cross your mind.
Conclusion
This is a solid mystery thriller and worth watching too, but don't watch it with your family, as there is a lot in it that you would be better off watching alone.
You will get all the questions regarding the mystery of the story, and some questions have been left regarding season 2 as well.
If I get any further updates related to Season 2, I will inform you, currently it is not available. If you want to watch a strong mystery thriller series, then watch it without wasting any time.
On the 11th of this month, a fantasy adventure drama film aimed specifically at children was released on Netflix, and I gave my own take on it; you can check it out if you want.
Reader insights
Be the first to share your insights about this piece.
Add your insights