12 Everyday Makeup Products for Beginners - 2023
What Makeup Should I Wear Every day?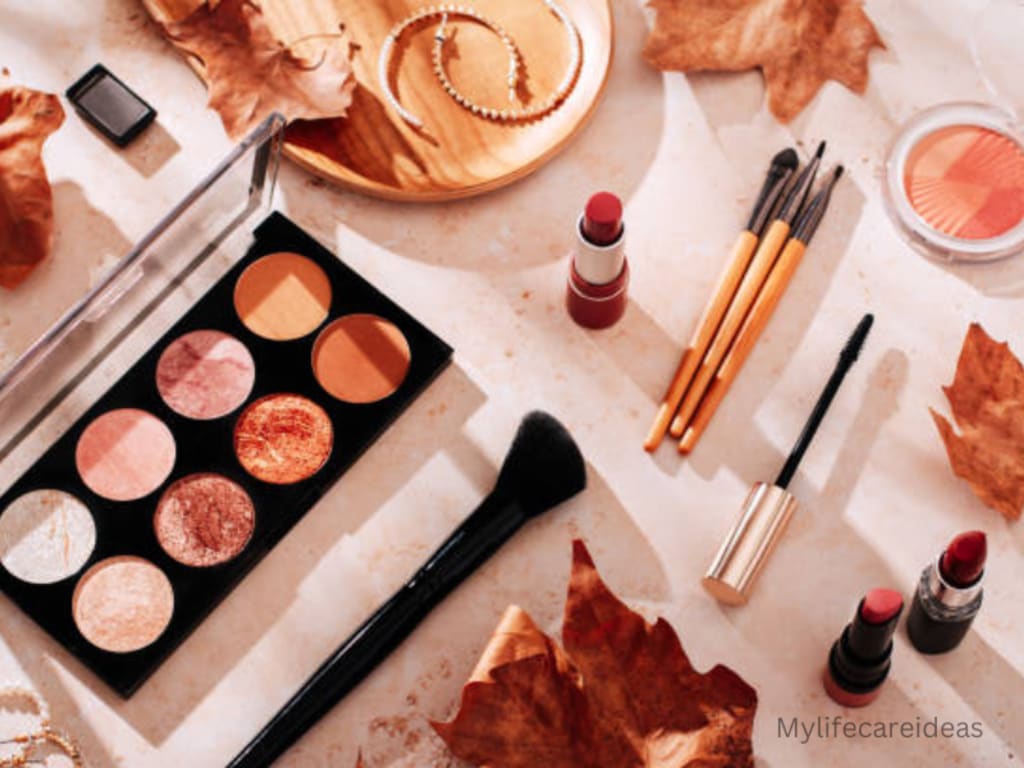 What are the everyday makeup products for beginners? Natural makeup looks to use a more basic approach and seeks to highlight your greatest features rather than concealing every imperfection. Plus, just a few essential makeup items are needed for this look, the seemingly limitless possibilities have left many of us feeling a little scared in shopping for daily makeup to achieve a simple look. The cosmetics sector is constantly blossoming with new items, much like a top drawer or makeup bag full of products. Use this beauty guide to identify the new products of your makeup regimen so you can create that natural, radiant look, whether you're looking for beginner's advice or simply want to get back to the fundamentals.
What Makeup Should I Wear Every day?
The type of makeup you wear daily ultimately depends on your personal preferences and the look you want to achieve. Overall, the following general advice might be useful:
1- Start with a good skincare routine:
A good skincare routine can help you achieve a natural, healthy-looking complexion. Cleansing, moisturizing, and using sunscreen daily can help keep your skin looking its best.
2- Use a lightweight foundation or tinted moisturizer:
If you prefer to wear foundation or tinted moisturizer, choose a lightweight formula that will give you coverage without feeling heavy or cakey. To shield your skin from the sun, look for SPF-containing cosmetics.
3- Define your eyes with mascara and eyeliner:
Mascara and eyeliner can help define your eyes and make them pop. If you prefer a more natural look, opt for brown mascara and a thin line of brown eyeliner.
4- Give your cheekbones some color:
Adding a bit of blush or bronzer to your cheeks can give you a healthy glow. Choose a shade that complements the tone of your skin.
5- Finish with a natural-looking lip color:
For a natural, everyday look, choose a lip color that is close to your natural lip color. Tinted lip balms, lip glosses, and sheer lipsticks are all great options.
Remember, the most important thing is to choose products that make you feel confident and comfortable. Try out various products and methods to discover the appearance that suits you the best.
12 Best Everyday Makeup Products List:
1- Sunscreen:
Before you even think about applying any makeup, use sunscreen (or a moisturizer with SPF) to protect your skin from UV rays. Luckily, sunscreens that are heavy and greasy are a thing of the past, and it's now simpler than ever to discover one that blends in with the foundation. If your sunscreen also has priming advantages, you can completely omit the next step.
Here are some options of the best sunscreens products for your everyday makeup
2- Primer:
Primer is yet another important step since it makes your makeup last all day and serves as a cover for your skin. As the names show, primers smooth out the skin's surface and fill in wrinkles and pores to prepare it for foundation application. Some cosmetics also include skin-beneficial ingredients including hydrators like hyaluronic acid and antioxidants like vitamins C and E.
Here are some options for the best primer products for your everyday makeup.
3- Concealer:
While concealing every flaw is not the purpose of natural-looking makeup, you can skip this step if you feel more at ease applying a little concealer to correct color and reduce redness. A concealer is a need whether you suffer from acne, dark under-eye circles, or any other type of discoloration. You should select a concealer from the full-coverage or sheerer-coverage formulations depending on how much you want to cover up.
For More Read: https://mylifecareideas.blogspot.com/2023/03/everyday-makeup-products.html
About the Creator
My Life Care Ideas is a place where you will find all types of health tips, beauty tips, food and drink recipes, and life care ideas.
Reader insights
Be the first to share your insights about this piece.
Add your insights