10 Tips for How To Achieve Work-Life Balance As A Freelancer
If you're not careful, freelancing can blur the lines between personal life and work. Find out how to achieve work-life balance and enjoy your freelance life to the fullest.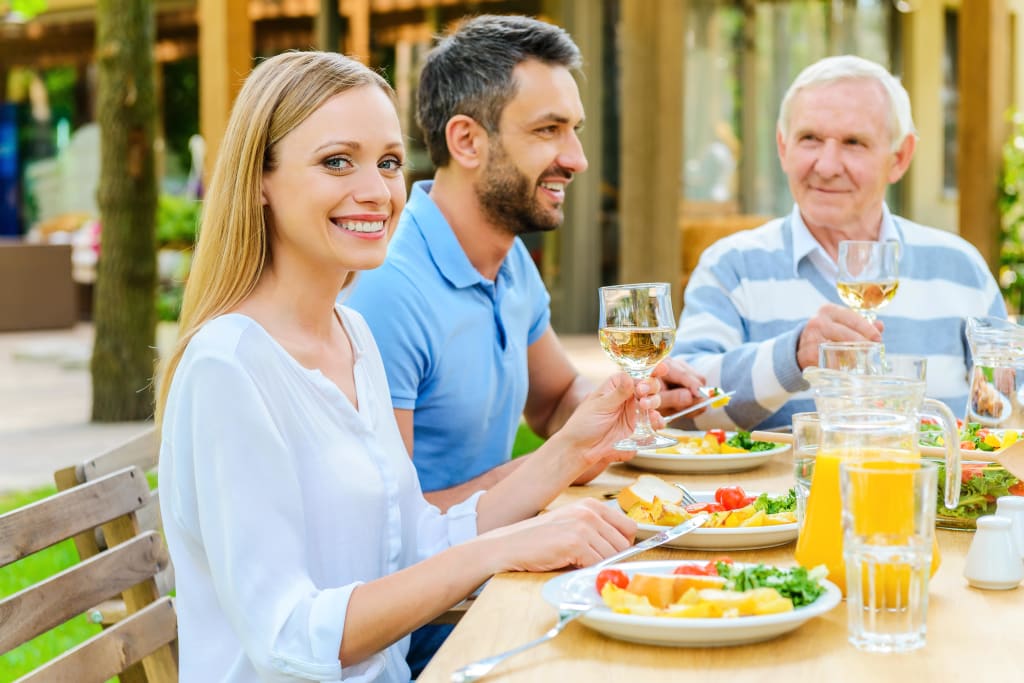 Freelance lifestyle has been a blessing for many people who don't resonate with the traditional corporate lifestyle and 9-5 job.
Working for anyone on your own flexible schedule, unlimited earning potential, the ability to tap into your creative potential, and collaborate with many clients all around the globe — are just some of the perks of the freelance lifestyle.
But all of these advantages come at a price: if you're not careful, they may be your ultimate downfall. For example, the majority of people tend to procrastinate with their work assignments if they're left on their own. Others may accept more tasks than they can realistically handle.
The best freelancers possess excellent communication skills, are virtuosos in time management, and most importantly, know how to achieve a work-life balance.
Let's see how can you have a meaningful and productive freelance career without sacrificing yourself and your private life in the process. These 10 tips will show you the exact way how to do it, step by step.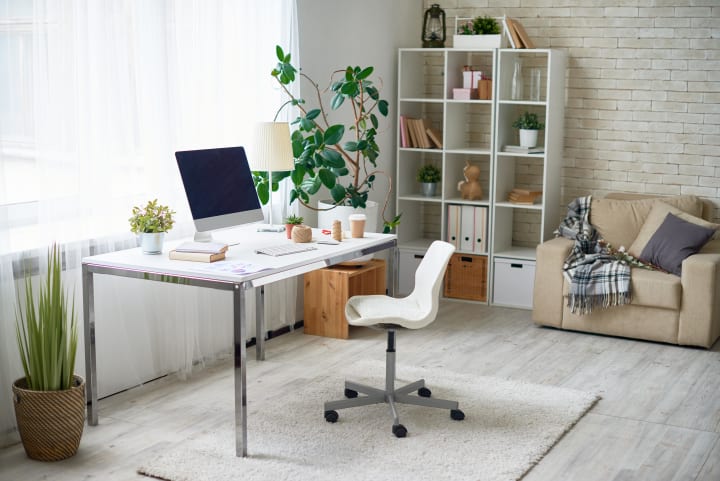 1. Set Up Your Home Office
Yes, sometimes you can work from your coach and that's perfectly fine. However, it is proven that if you want to boost your productivity, you should designate a small office space in your home. It doesn't have to be anything extravagant at all: a small office desk and a chair would suffice. Take a small unused room or if you don't have extra space, take the corner of your bedroom for example. The only requirement is that it should be in a quiet space so that you can work without any external noise and minimize distractions. You'd be amazed how much you can accomplish by working in your own, quiet home office.
2. Determine When You're Most Productive
Are you an early bird on a night owl? Do you love working in the morning, while the first sun rays are busting out on the sky, while you sip your morning coffee? Or do you love to immerse in midnight peace and solitude and do your magic while everyone's sleeping?
Whatever your preference is, determine when you're the best and stick to your best timeline from work, one which enables you to be the most productive you can be.
3. Pick Your Freelance Platform
Now when you've set up your office space and determined when you're most effective, it's time to do some work.
There are loads of freelance websites and portals available on the internet — Guru, People Per Hour, Freelancer, Upwork — to name but a few. And the number is constantly growing, with new remote job websites available every day.
One of these "newcomers" is Djobzy.com — a new Canadian gig marketplace, created by freelancers for freelancers. It offers both online and real-life tasks and also has a pretty interesting Referral Program, where you get paid whenever one of your friends starts earning.
Check out the most relevant freelance platforms and websites, especially their terms and fees and user experience: you'll definitely find something good for yourself.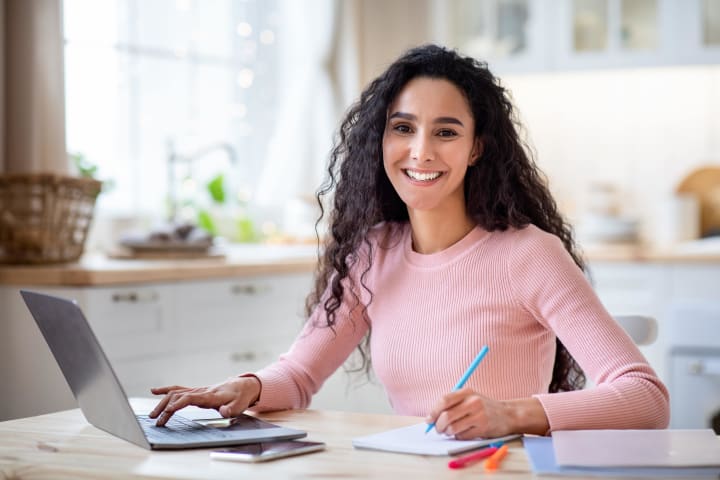 4. Work On A Flexible Schedule
Creating and maintaining a flexible schedule is one of the hallmarks of freelance life. As we've already mentioned, it may seem amazing, especially if you're just starting your freelance journey and you're coming from a strict corporate 9-5 job.
But it can also backfire if you're prone to procrastinate or accept more gigs than you can realistically handle. So how to avoid this most common problem that the majority of the newbie freelancers are facing?
Create a flexible yet efficient schedule. It can be a 20-hour workweek or any other model that fits you best. But the point is that you have to stick to the schedule. If you've already outlined that you'll work 3 hours and then have a break, by all means, do your job first. Then you can unwind and treat yourself to a 30-minute or 1-hour break.
Flexible work does wonders, but only if there is some structure and discipline on your side as well.
5. What's In Your Calendar?
This one can save you loads of time and money. And that's something you can't afford to miss, whether you excel at time management or not.
Make your workweek calendar. You can do it on Friday for the upcoming week or on Monday morning before starting any new work. The key is to identify the critical tasks for the week, range them in priority, and combine all of that with some quality free time, for maximum harmony and best results.
Why is this so important? It gives you valuable insight into your most urgent tasks, it minimizes the chances that you'll overwork or forget something important and your efficiency level will be over the roof.
You can use free calendar apps or you can write your own notes for the upcoming week. Follow through with this established schedule and you'll immediately notice the results.
6. Only One, Please!
Some people love multitasking, right? Or at least they are urged to think that it's the best way to get the job done.
Multitasking can work wonders occasionally, but it can't be the best approach in the longer term. Here is why: when it'd done for an extended period of time, it can become big stress for our mind and body.
For example, just imagine working on a couple of articles at the same time? Or creating several graphic designs at once? It can be distracting, and unnerving, you'll have no focus and, in the end, no task will be completed properly.
It can be tempting to multitask, especially if you're working for a couple of clients. Try not to do it. Instead, focus on the most demanding one, then after you've completed it, proceed with the other assignments. If you prefer, start with the most challenging gig when you're fresh and ready to hustle, and leave the smallest, non-urgent tasks last. Prioritize in your way.
7. Dare to Say "No"
One of the hardest things as a freelancer is to say "No" to a prospective client asking for your service. But as with everything in life, this is a challenge you must overcome if you want to stay healthy, sane, and productive as much as possible.
If you accept every task which comes your way, you'll find yourself swamped with work, with no spare time and before you can say "freelance", you'll crash and burn out.
Whenever you get an offer for a new task, step back and think whether you can really complete it and in which timeframe. If you already have too much on your plate, you can always politely refuse and the client will understand.
Dare to say "No", sometimes it's the best thing you can do for yourself and your peace of mind.
8. Your Quality Time
Let's get on the more enjoyable spectrum of freelance work — that's your quality time, meant to indulge in your favorite activities which bring you joy.
Don't become a freelance hermit by neglecting your family and friends. Set days when you can enjoy some leisure time or a nice dinner with your family.
Take some time to dedicate to yourself and your family for the weekends: you can always earn more money, but the time with your dearest ones will never come back.
Unwind and renew yourself with your favorite hobby or activity: play with kids, or your pets, go to a café or cinema with friends, cook your favorite meal or play your favorite sport.
Implement small quality-time breaks during your workweek, too: if you've already done the job, relax with your favorite music or snack.
9. Unplug For The Weekend
Once the weekend arrives, get off the grid. Forget about clients, tasks, meetings, and emails. Unplug and recharge. Everyone needs time off, and so do you.
Of course, sometimes there are really urgent projects and you'll have to work for the weekend: it's inevitable. It is perfectly manageable if it happens once in a while, but if you found yourself ordering takeaway for weeks and can't remember when your last free weekend was, it's definitely time to slow down and change something for good.
Honor yourself and relax for the weekend — you deserve it. Isn't it?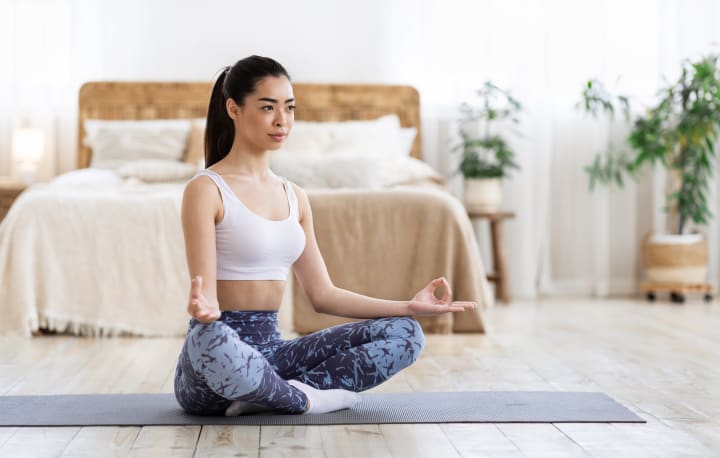 10. Prioritize Your Health and Wellbeing
Eat well. Sleep well. Recharge. Unwind. Relax.
When was the last time you had a nutritious, homemade meal?
Or had an interrupted night of sleep, and awakened new and fresh in the morning? Let us guess, the last month has been really hectic and you didn't have enough time to do a workout?
Take care of your mind, body, and soul. They are the most valuable resource you have, the key to your longevity.
If you're not fit, you can't be productive and your health soon may deteriorate. Don't let that happen to you. Stay hydrated, exercise, eat healthily, get enough sleep and cherish yourself — that's the best investment you can make.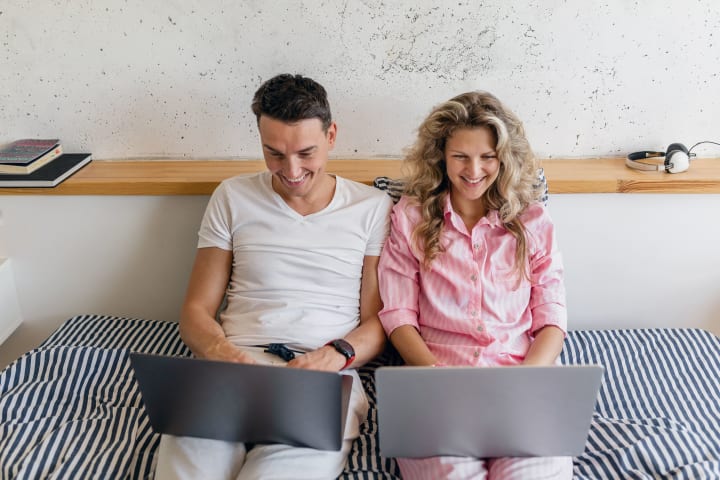 We hope these 10 tips have helped you to determine how to do the "unimaginable": create a harmonious life while maintaining a successful freelance career.
Have you ever had a burnout? What was your experience and how did you overcome it? Do you maybe apply some of these tips, and if you do, which one or ones work for you best? Let us know in the comments below, and feel free to share some of your own tips and tricks as well.
Life is meant to be experienced in all of its beauty. You can have it all if you manage your time and schedule in a proper way. Stay productive and harmonious. Freelance and enjoy your life-work balance.
how to
About the author
A versatile content guru with more than 10 years of experience under her belt, Ema is constantly dedicated to provide educational, entertaining and engaging content to her readers. Her driving motto: "Let what you love be what you do".
Reader insights
Be the first to share your insights about this piece.
Add your insights