10 Richest Billionaire With No College Degree
Who said you need to go to college to get rich?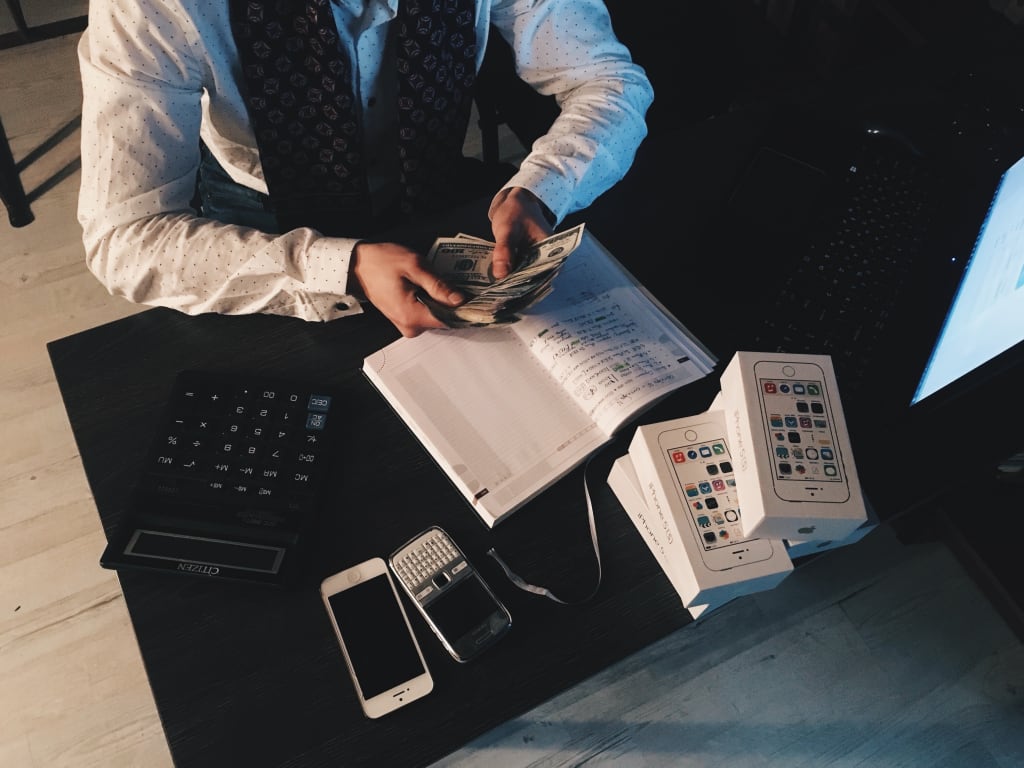 Education is said to be one of the most important aspects of our life. We are propelled to school from the age of 4 at least. And then College for graduation. The main reason we're sent to school is to make us a doctor or engineer or to get a job. But how can you say that without education you're nothing when the world is changed by some of the entrepreneurs who didn't even have a college degree.
Let me be honest, people often say that, "if you don't study well, you don't get a job. If you don't get a job, you don't get married. If you don't get married, you're alone.". Well, that's not true cause their lots of people who don't even have a college degree but live like KINGS.
Without any further adieu, here are the 10 influential people with no college degree:
(The people is arranged according to their net worth from least to highest)
10. Evan Spiegel – $2.9 Billion
Evan Spiegel, co-founder, and CEO of the famous social media which is known as Snapchat. He has no college degree. Although he studied at Stanford University but to focus on Snapchat, he left the college before completing his degree.
Snapchat was actually a class project and was known as Snap. But the name was later changed to what it is now.
9. Jack Dorsey – $3.8 Billion
Who wants to tweet this article? Well, if it's you. You're tweeting about the co-founder and CEO of Twitter and the Founder and CEO of Square who doesn't have a college degree but is listed on Forbes's Billionaire list.
Before moving to New York University, he attended the Missouri University of Science and Technology for a short stint and later dropped out. Twitter was the idea that came up in his mind at the time he attended New York University but later moved to California.
8. Walt Disney – $5 Billion
Disney got movies, tv shows, parks, games and so on. But the founder of Disney got no college degree. He has an estimated net worth of $5 Billion.
7. Steve Jobs – $7 billion
Who actually had that bite of Apple logo? Yeah, the billionaire who introduced the iPhone on June 29, 2007, at 9:41. Jobs left Reed College only to visit India and later to introduce the slogan "Think Different"(Apple's slogan).
6. Jan Koum- $10 Billion
WhatsApp, the messaging app which lets us know what's up with people quick and easy. WhatsApp got its users rapidly. Later, the company was sold to Facebook.
Jan Koum attended to San Jose State University which he left later because of David Filo, Yahoo Co-Founder convinced him to drop out of college and he did. Kim also stated that he hated school.
5. Michael Dell – $27.7 Billion
Michael Dell, Founder, Chairman, and CEO of Dell Technologies, attended the University of Texas literally to upgrade the computers. He used to buy computers from local stores and upgrade them and sell them for increased prices.
Later, he moved his college-room-office out of the campus and satisfied his parents to drop him off the college if his summer sales proved well. And guess what? He did and no longer continued his degree.
4. Amancio Ortega – $64.4 Billion
Zara, the famous clothing company has a silent billionaire who barely went to school and he is Amancio Ortega along with his wife Rosalia Mera, they created Zara.
Amancio Ortega is not college dropout, he doesn't even complete his school. Till 14, Ortega spent his life in Busdongo de Arbas, Leon and then he migrated to A Coruna because his father was a railway worker. In Leon, he stopped his education and start to work in a cloth shop where he learned how to make clothes by hand.
Amancio founded a company called Confecciones Goa in 1972 in which he employed some local women to make bathrobes.
Amancio's first retail shop was opened with his wife, Rosalia. He wanted to name it Zorba but it was already taken and hence he named it Zara. The company was succeeding in the following days.
Amancio's Zara is now an integral part of Inditex Group in which he holds 59.29 percent of the shareholder. Besides Zara, the Inditex Group owns several other renowned brands and has 92,000 employees.
3. Mark Zuckerberg – $64.9 Billion
Before continue reading, there's an option on the website called "Share" written in blue color, you can click it if you liked it so far cause it's about the Founder of Facebook.
I don't need to explain Mark for those who watched the movie, The Social Network. Mark also left the college for the same reason as Jack Dorsey, Evan Spiegel, and Michael Dell.
Before creating Facebook, Mark created a website called Facemash in which the visitors were shown two images of men or females and they've to select who is hotter. But the website was later shut down due to the excessive traffic which leads to the submerge of one of the Harvard's Network Switches. And then was the creation of Facebook began.
Like I said, Mark dropped out of college to focus on Facebook.
2. Larry Ellison – $66.2 Billion
Larry Ellison was born to an unmarried Jewish woman. And was later adopted by his uncle and aunt.
He attended the University of Illinois at Urbana–Champaign but left before completing the degree because his adoptive mother had passed away. Soon, he entered the University of Chicago only for a year where he met computer design.
In 1977, Ellison co-founded Oracle but at the time it was named Software Development Labs.
1. Bill Gates – $104.1 Billion
Founder of Tech Giant, Microsoft also has the same story of all the above-mentioned people. He is the richest person in the world and predicted to be the first trillionaire.
Gates went to Harvard University, started on 1973. And that's where he met Steve Ballmer who later helped his successes as the CEO of Microsoft.
When studying at Harvard, Gates didn't have any aim to achieve. But then he left Harvard after two years from enrolling. Gates's parents were satisfied with him leaving the college because of everything he was able to do in the computer field. Gates and Allen saw a chance to start their own company. At this time, Gates dropped out of college and created the tech giant.