10 Meaningful Father's Day Messages to Share in 2023
Happy Father's Day Quotes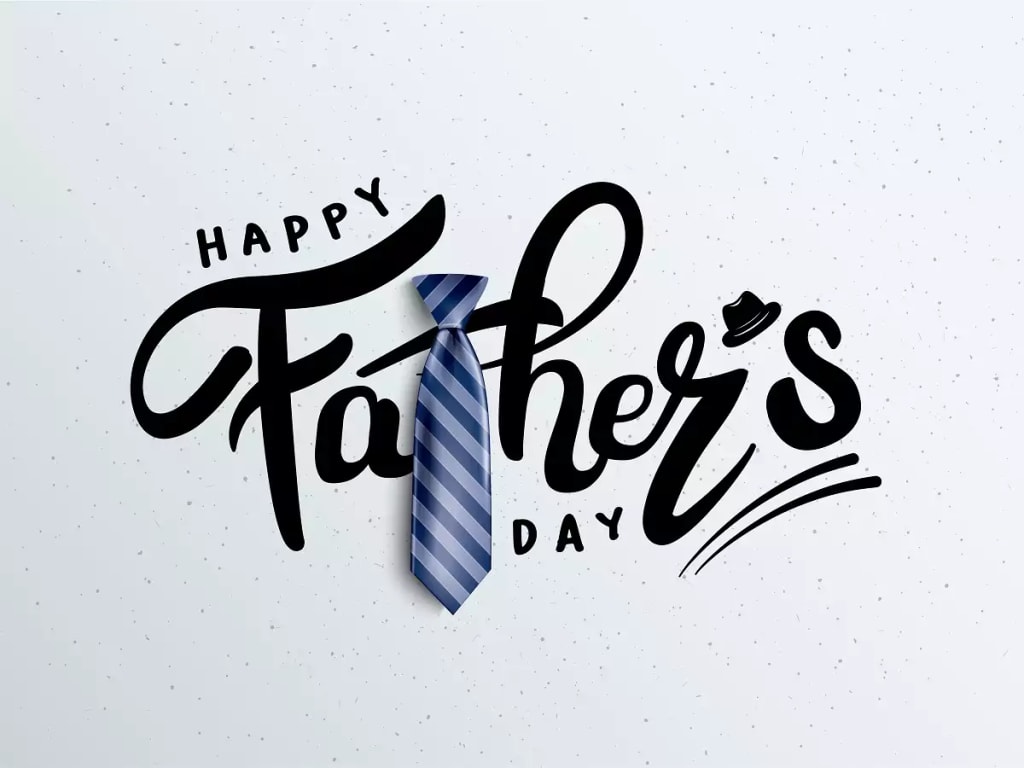 Dads play a significant part in our lives, yet it's simple for life's hustle to prevent us from expressing how much we value them. Father's Day is here! When Father's Day falls on the third Sunday in June, it's time to arrange the ideal Father's Day present or prepare his favorite dinner. All of that demonstrates your affection for him, but don't forget to express it verbally as well. But what should you say once you've found the ideal card for him? Never fear! We've gathered heartfelt Father's Day quotes to encourage you to include more information than simply your name. Is he the kind of person who might relate to an emotional or inspirational message? Or does he like to tell humorous dad jokes? What about heartfelt Happy Father's Day Quotes or a proverb from a famous person he admires? You may go through all of those and more below to discover the ideal thing to say to dear old Dad this year. Whether the message is from his wife, daughter, or son, he will undoubtedly value every word. Additionally, if your letter is only a few lines long, he will still appreciate the sincerity. Let's celebrate fathers and all the positive ways they influence our lives!
Here Are Some Meaningful Father's Day Messages
Happy Father's Day to the rock of our family. Your love, support, and guidance have shaped us into the people we are today. We are forever grateful."
"Dad, you have been my hero and role model since day one. Your strength, integrity, and unconditional love inspire me every day. Wishing you a special Father's Day filled with joy and appreciation."
"To the world's greatest dad, thank you for always being there for me. Your words of wisdom and encouragement have given me the courage to chase my dreams. Happy Father's Day!"
"Dad, you've taught me valuable life lessons through your actions. Your hard work, perseverance, and dedication are qualities I strive to emulate. Enjoy your well-deserved Father's Day!"
"On this Father's Day, I want to acknowledge the sacrifices you've made to provide for our family. Your selflessness and unwavering commitment make you an extraordinary dad. I love you."
"To my loving father, your unwavering support and belief in me have given me the confidence to overcome any challenge. Thank you for always being my biggest cheerleader. Happy Father's Day!"
"Dad, your presence in my life has been a blessing. Your love and affection have given me a strong foundation. Today, I celebrate you and all the joy you bring. Happy Father's Day!"
"Fatherhood is a journey, and I'm grateful to have you as my guide. Your patience, understanding, and love have shaped my character. Wishing you a memorable and joyful Father's Day."
"Dad, your love has been a constant in my life. Through ups and downs, you've been my anchor. Today, I want to express my heartfelt gratitude and wish you a Happy Father's Day filled with love and happiness."
"To the best dad in the world, thank you for making every day feel like Father's Day. Your presence fills our home with love, laughter, and warmth. Enjoy your special day, Dad!"
Final Thought
Father's Day is a wonderful opportunity to express our love, gratitude, and appreciation for the fathers and father figures in our lives. Whether through heartfelt messages, gestures, or quality time spent together, it's important to show them how much they mean to us. Remember, it's not just about celebrating on a designated day but cherishing and honoring them throughout the year. Fatherhood is a precious gift, and we should always strive to make our fathers feel valued and loved.
About the Creator
I am kate winselet,I work in Next Mashup Company, Our company provides the best information related to technology and entertainment.
Reader insights
Be the first to share your insights about this piece.
Add your insights