10 FREE Resources For Vocal Creators To Enhance Their Craft
We got skills, they're multiplying!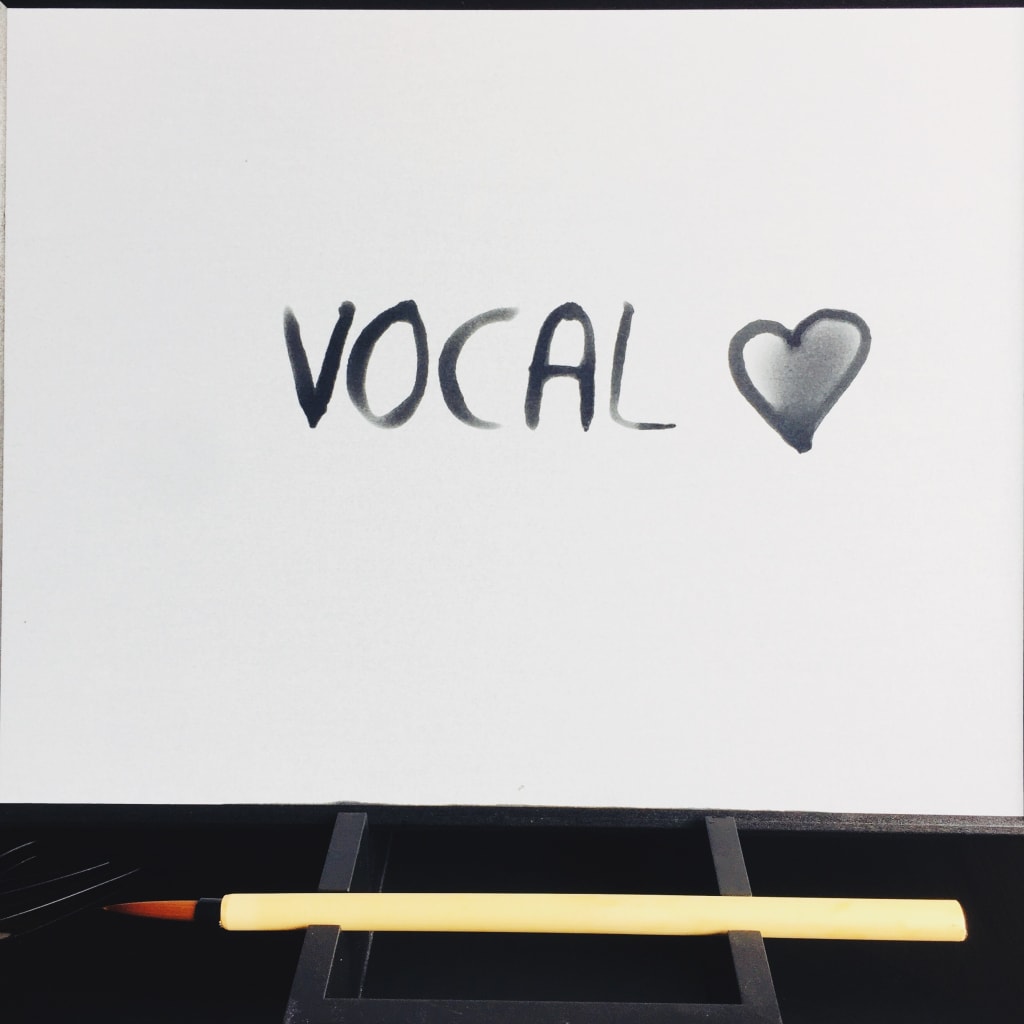 Image by me on Buddha Board
As writers, we constantly strive to improve our craft. The quest for greatness is infinite. We are never truly finished learning or growing as artists of the written word. The drive to improve fuels our passion and ignites the spirit of creativity. If only editing could be as fun as pouring out that first draft.
Though I lack strong enough magic to make editing exciting, I offer you hope. My goal is to proffer helpful tips and resources that will educate and inspire you. From writer's block to final tweaks, I have you covered!
Grammarly has been a huge help in my writing journey. The free version offers spelling and grammar checks, but that is only the beginning! Grammarly offers constant updates on your skills and writing progress. They also have adorable motivational badges. When you're feeling disheartened, take a scroll through your profile. Peruse the undeniable proof of your awesomeness!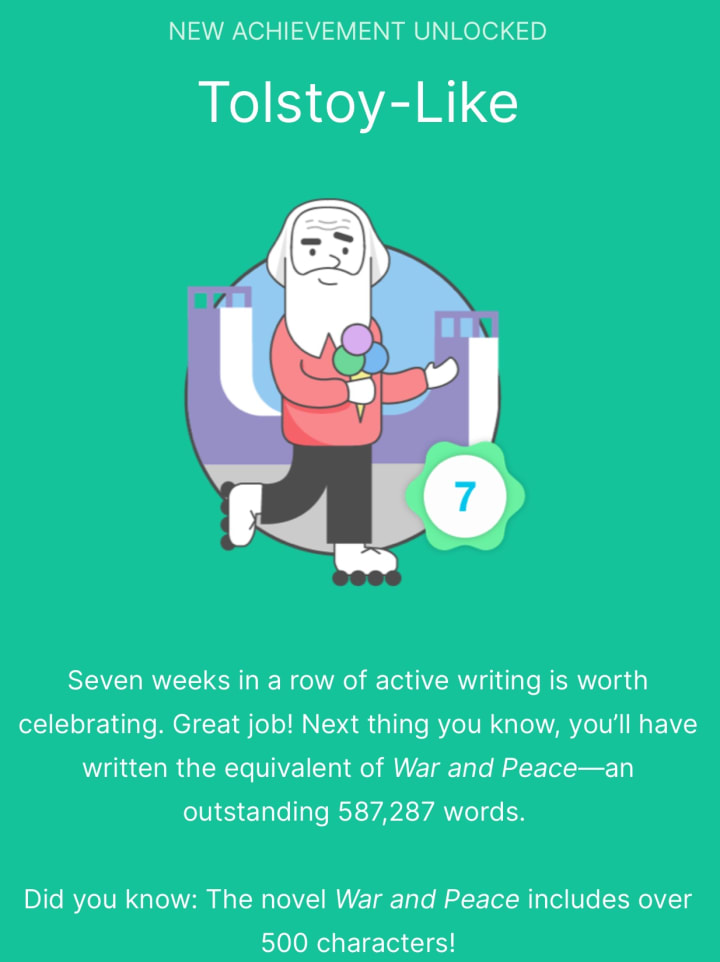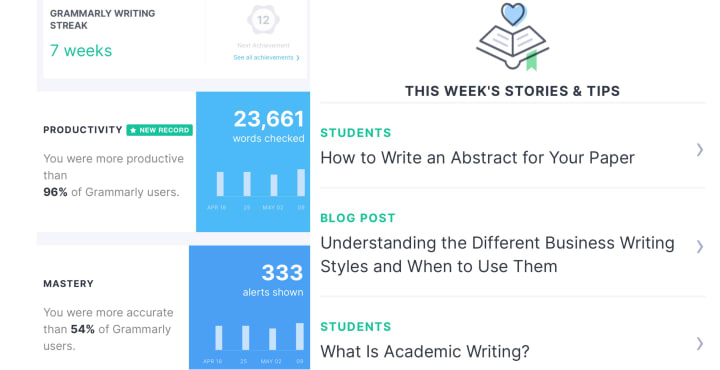 2) CreativeLive
The CreativeLive app offers one free class of your choice per day. It's a free sample of knowledge! Full access to the app does come at a cost, however, if you're willing to be patient any class is free. In addition to writing classes, they have a plethora of creative pursuits to delve into for inspiration!
3) Reedsy
Reedsy is an excellent free asset to have in your tool belt. They offer a ton of informative lessons on the craft of writing. From detailed articles on punctuation to crafting a novel, they have something for every writer. Reedsy also supplies a steady flow of writing prompts and contests to get your creative juices flowing!
I highly recommend signing up for their emails! Authors Publish slides into your DM's with writing tips and publishing opportunities. They are committed to providing publication calls with zero submission fees. The majority of publications also offer compensation, which I'm sure we are all more than okay with! If you're planning to publish a book check out their free ebooks to assist you on your quest for publication. They update the books every year to keep you in the know.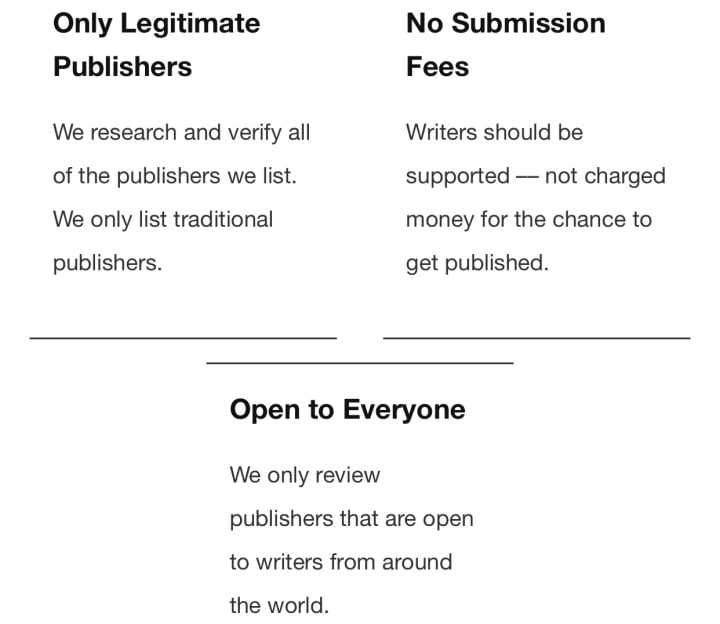 5) Join Us!
Connect with your fellow writers in the amazing Facebook Vocal groups! The supportive communities and engaged readers are an excellent resource. Our spectacular peers are bursting with valuable feedback and tips to advance your skills.
6) Dissect Writing That You Admire
Create a personal masterclass featuring your favourite authors. You can do this by making a few simple changes to your reading style. Consider it a training program, rather than a pass time. Engage with the writing. Take note of not only the storyline but the technical aspects of great authors. Study your favourite novels like a textbook, taking note of the structure and flow. What draws you to this piece of writing? How can you recreate that pull in your next project?
The Hemmingway app rates key elements of your writing. Brightly highlighted sections mark readability issues, use of passive voice, and adverb overuse. It also offers a grade level to illustrate the complexity of your writing. This is a huge bonus if you're working on content for a younger audience.
Editing with Hemingway App is extremely satisfying. Watching those highlights disappear as your writing improves offers a sense of accomplishment. The positive boost will keep you motivated whilst stuck in editorial purgatory.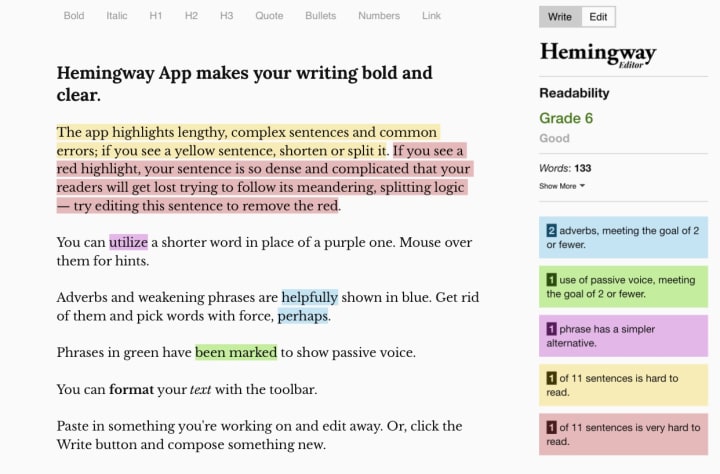 8) WordPalette
The WordPalette app allows you to generate an illustrious vocabulary. Essentially, it's a randomized thesaurus masquerading as a keyboard. The app does feature a standard keyboard option, but where's the fun in that! If you're feeling ambitious you could create an entire story on this splendiferous palette of pontification.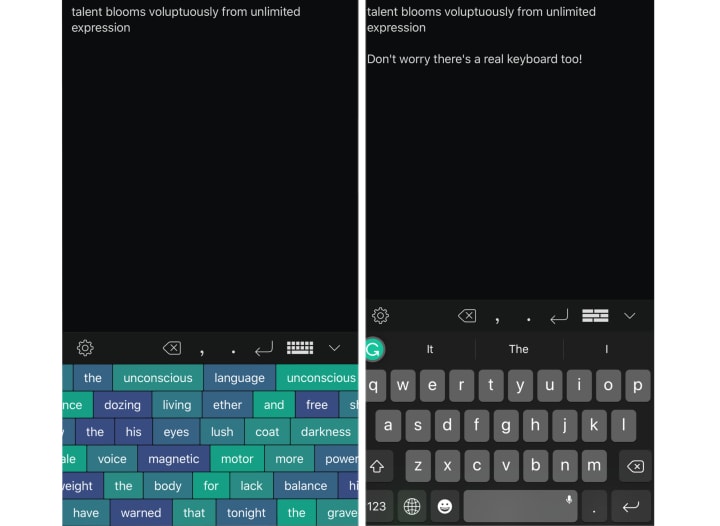 9) Accept, Adjust, Advance
Everyone's a critic. This is true today more than ever, but it just might work out in our favour! Not everyone on the internet has noble intentions, but it can be an excellent source of feedback. The good news is, you hold the true power. How we react to criticism, whether constructive or not, defines the value of that feedback.
Consider constructive criticism as a vote of confidence in your ability to improve, rather than a teardown. Accept the advice, adjust your skills, and take one step closer to excellence!
10) Writing Space app
Organize your story series into "chapters" to make quick notes and changes on the go. Having each series stored as a book will help you keep each post organized. If you're working on multiple stories at once this planner will keep your storylines in check. Never lose that amazing idea before you find the right file again!
Bonus notes!
Google docs are my new favourite thing! You can update stories on the go or use multiple devices throughout the day and never miss a beat. A quick copy and paste from any source to a Google document updates all your devices instantly. You can use the documents offline, although it won't update other devices until your back online. Last, and possibly most important, the autosave feature is a distracted writer's hero!
Thank you so much for reading! I hope you learned something today that will boost your writing to the next level. I know you will create a masterpiece! If you enjoyed this article please consider leaving a heart and sharing it on your social media!

The Creative Chimera
Welcome! I'm an Artist, Twitch streamer, & eclectic writer. I do fiction and non fiction so check out my profile to see more of my topics! I joined vocal to spread some knowledge, share some of my works & find awesome writers to experience!
See all posts by The Creative Chimera →