The Empire Of Gucci Mane
The Lane and the Legend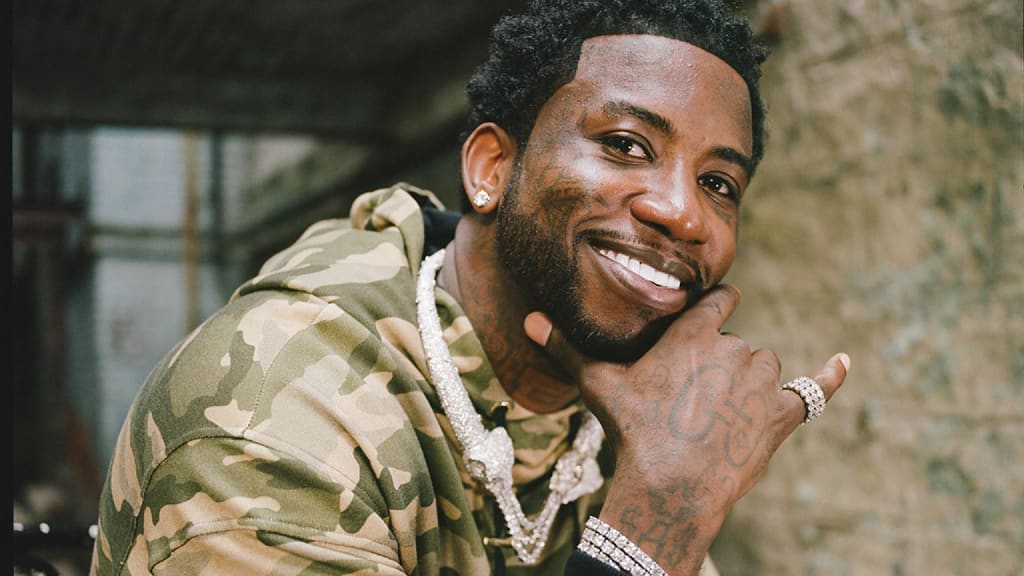 Gucci Mane has survived a great deal in the music business to get to where he is in the industry today. From making a huge comeback after serving time in prison, to beef with artists, and a huge image and creative sound makeover... Gucci has grown in his career to be a household name as an artist and successful businessman in the music game.
Though he is far from done as a rap artist, Gucci Mane has not been shy of expanding his influence in music while in his prime, which eventually led to the launching of his self-made record label. 
Throughout the years, Gucci's vision for a label underwent a huge reconstruction after some conflicts of interest interfered with business at his then-label Mizay Entertainment, which also resulted in the closing of his start-up record label "So Icey Entertainment" in 2010. Nevertheless, he didn't let go of his aspirations to be the CEO of his own record company, and with some renewed business arrangements with Mizay Ent, and Asylum Records, gave birth to his new label "1017 Records", also known as "1017 Bricksquad". Unfortunately due to chaos erupting between him and his artists (Waka Flaka Flame and Frenchie) Gucci decided to culminate the label altogether. 
It was not until Gucci Manes was released from prison in 2016, that he would attempt to develop a record label, with the 3rd time proving to be the charm. His new record label was named "1017 Eskimo", and is currently thriving strong as of today.
Adopting the Rap artist known as Asian Da Brat (formerly known as Asian Doll) as his very first female artist on his roster, Gucci Mane was excited about taking on the challenge of dealing with a female Rap artist. Though the First lady of 1017's star was shining brightly, fans were stunned to find that the budding Rap Princess took to social media shortly after her signing with Gucci... informing the public that she would no longer be continuing under Gucci's label.
Fans were perplexed by her swift decision, and even grew concerned and wondered what was going on behind the scenes. She made it clear to her fans that she would continue to pursue her career independently. She chimed in that she would continue releasing music, while treasuring her creative control.
Though Gucci Mane supported the young Rap artist in her decision to reside her position from the label, he never let go of his vision for female energy on his roster. Gucci Mane made it clear that he didn't want to simply replace his last female artist with another, but that he wanted to aim at creating a path for female rappers in the industry...  
In an interview with XXL, he stated...
"We need more female rappers in the game," he said. "I had female artist one time, right. My whole thing is I'm not gonna just replace no artist. I'm gonna give female artists a chance, you get what I'm saying? I'm embracing the female artist, like, she hard? I'm f**kin' with it. It ain't gonna be like, I'm starting my label and this gonna be my token female artist. No."
With that being said, Gucci has made it clear that a huge part of rebranding his label would consist of introducing new female talent and cultivating their brand, while incorporating his signature "So Icy" stamp onto it. He explained in his break down to the magazine...
"So my whole thing was I'ma sign two dope females and just off the drip I'm naturally gonna call them the So Icy Girlz, but they're solo artists, they're not a group," he added. "It's like me, Foogiano, Pooh and Scarr. We all solo artists but we're the So Icy Boyz. So, I wanted to start that type of movement with females, you know what I'm saying? Empower them and boss them up."
He made true on that promise, as he announced the signing of two recent female artists, "K Shiday", and "Enchanting". The two females were introduced as his "Icy Girlz" And have already begun releasing tracks that are racking in views, with reviews that are mixed... and fans and critics alike comparing them to the "City Girls". 
And Gucci Mane has not been shy of letting the world know that he is looking for talent... making his wide request open on social media. It would seem that 2020 has lit a fire under him, as he strives to persevere in the industry's ever-changing climate, along with the limitations that a global pandemic has created... creating a passion for him to sign several new acts under his newly adopted label.
Male artists such as Pooh Shiesty, Big Scarr, and Foogiano...(who has had breakout success collaborating with Raps top contenders such as Lil Baby... yet already involved in a lawsuit due to a shooting that left two dead and eight people injured at his concert earlier in 2020.)
"Who the hottest unsigned artist now?? Turn me on I'm trying make some one a millionaire it's 2020!! #1017Worlwide." He stated on Twitter, which received 3,529 Retweets to date...
Gucci has also not been shy of openly gifting his new signees... sending them to get "iced out" with chains and Rolexes. He even has done so much as provided 1 million dollar sign-on bonus for artists such as Foogiano. However… not everyone is buying the hype...
Many commentators online have speculated that the sign on's were just stunts, and even raised the question of whether the artists were a fly by night.Hence the comments on Youtube...
"Gucci could've made 100 mill off some females from Memphis. Dude didn't look hard enough."
"And today is the only time you're gonna hear about them lol."
"This probably all they getting paid for signing Gucci ass stay finessin."
"These girls gone blow they advance on more jewelry purses weaves an wigs maybe a foreign an wonder why Gucci aint pushing that hot garbage be on lookout they onlyfans coming soon."
It may be that Gucci Mane could be in over his head with trying to go on a signing spree, but whether or not being over-zealous is affecting the quality of his screening quality talent is a debate too soon to open. Only time will tell if his artists are indeed worth the investment.
Despite the naysayers, Gucci has proven to provide some artists that have surmounted a great deal of traction... We just hope his label has a good management team that will assist with helping the artists already signed on, so that their careers don't get sidetracked due to his adamant hunt for newbies. 
Musicians
About the author
I am a freelance journalist thats been working since 2016. My specialty is cultivating brands with original content that correlates with the brand. My credits include Sophisticates Black Hair Magazine & SMM (Social Media Magazine).
Reader insights
Be the first to share your insights about this piece.
Add your insights