Talking With: Paul Sidhu from action-packed film "Repeaters"
Interview with actor Paul Sidhu, discussing his latest kill or be killed acting role.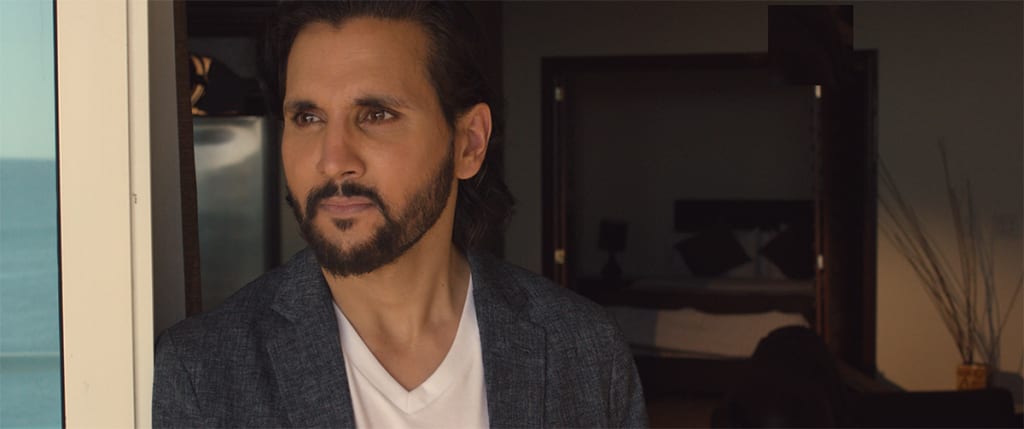 Paul Sidhu in new action-thriller film "Repeater"
This edition of Talking With focuses on Paul Sidhu, who bursts into theaters as a hitman being hunted in the new indie action film "Repeater," now streaming On-Demand from Saban Films.
Paul stars as John Smith, a hitman for hire who suddenly finds himself the target of rival assassins while tracking down a hacker looking to expose a malicious criminal mastermind.
The film marks the third time Paul has worked with proven indie action director R. Ellis Frazier. He stars alongside Kristanna Loken ("Terminator 3") and Nick Moran ("Lock, Stock and Two Smoking Barrels") with veteran actor Corbin Bernsen and action regular Gary Daniels.
But, "Repeater" isn't the only film Paul has been seen in recently. He starred as a bounty hunter opposite Tom Sizemore in the Gravitas Ventures release, "Hustle Down"; and in the Vertical Entertainment post-apocalyptic sci-fi film release, "2307: Winter's Dream," which he also co-wrote with director Joey Curtis.
To learn more, we are Talking With Paul Sidhu:
Why did you want to play hitman John Smith?
PAUL SIDHU: Actually, I did not want to play a hitman. That type of character has been done quite well by many artists before me who have greater expertise in the fighting sciences. What compelled me to go for the role was the script and how Smith fit into the narrative. Unlike some of the action pieces I was reading at the time, the writers created layered and interwoven characters that created a rich story tapestry that is compelling from an actor's perspective.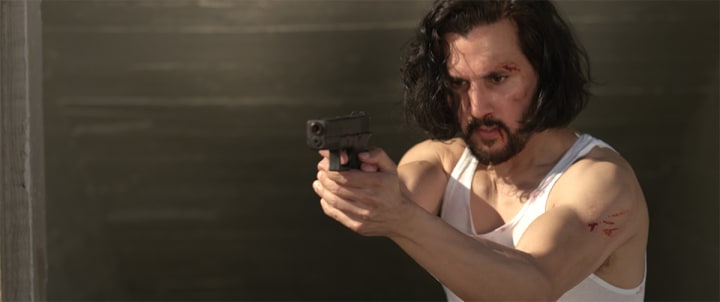 Assuming you're not an actual hitman for hire, what helped you bring this character to life?
PS: The first thing I had to do was understand why he does what he does. So, the backstory becomes paramount. I always request access to the writer when doing a project and like to spend a lot of time understanding why and how the character was written that way. From there I have a base to build on and seek input from the director regarding the tone and mood of the film. If I can I try to layer lighter personality traits into these types of characters. The mechanics were accomplished by spending time at the gun range with a Glock 19. I am not a gun owner or gun aficionado. So, I had to be certain Smith's weapon of choice felt like an appendage and that I understood the physics and ballistics of firing a real one.
The film appears to be a fast-paced, action punch. What was it like in-between takes on set?
PS: Unfortunately, when you do action movies in the independent film realm you have no time for real training and choreography. I would hear stars talk about how they got 4 weeks to prepare for a certain action scene in bigger films and feel envious. Thus, between takes was tiring. Mainly because we are figuring out the fight choreography based on the realities of the physical location which sometimes does not match the script exactly. Fortunately, I had Gary Daniels and Art Camacho there. Gary is a natural fighter and moves like a pro. So basically, I let him carry me in any action scenes with him. Further, Art is a master of utilizing time and space for maximum impact. Art would say, "Paul, stand here and do this combo five times" -- then he would yell "faster!!" It was great.
You've worked with director R. Ellis Frazier a couple of times now. Tell us about what makes you want to keep creating together.
PS: Frazier is a true collaborator. He makes the filming experience comfortable yet engaging. I love the fact that he is open to ideas and often allows the actors to simply play with what's there. He is neither beholden to the script or the storyboards. Although he is super relaxed, he has a precise vision and knows exactly how to get there via different routes if needed. Lastly, I would say he is gracious. The dude actually thanks people all the time. To me that is huge. He does not take people for granted.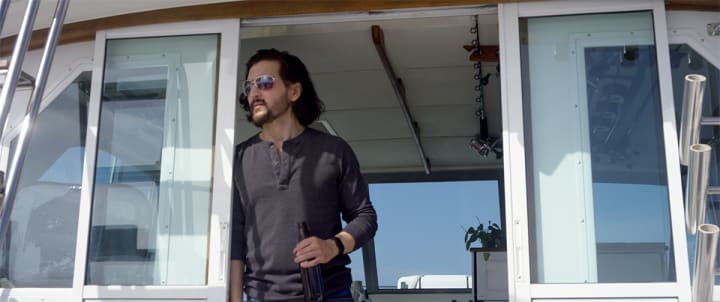 You've been in several action films, so is that your preferred genre?
PS: NO and NO. I sort of fell into these projects. The old adage, the right person at the right time at the moment. Some of my upcoming projects are an assortment of dramas and comedies actually.
How did you go from being a doctor to making movies?
PS: I love being a doctor. I really did not think of movies until I moved to Los Angeles to complete my specialty training. Here I met folks in the arts and had a renaissance of sorts. I found a new love and pursued both.
What inspires you the most creatively?
PS: Story and music. Reading or telling a story that is compelling really gets me excited. I can see the scenes unfolding in my head. Also, music. It just has a profound effect on me creatively. Any genre I can listen to and if it calls to me I automatically start imagining a story with the beat.
Finally, is there anything else you're working on that we can watch for?
PS: Yes, Escape from "Blackwater," "Upper Cut," "Deep Stage," and "Bishop Rising" (a sequel to "Winter's Dream"). These are films that are in various stages of production and will be releasing over 2023 and 2024.
Follow on Instagram: @therealpaulsidhu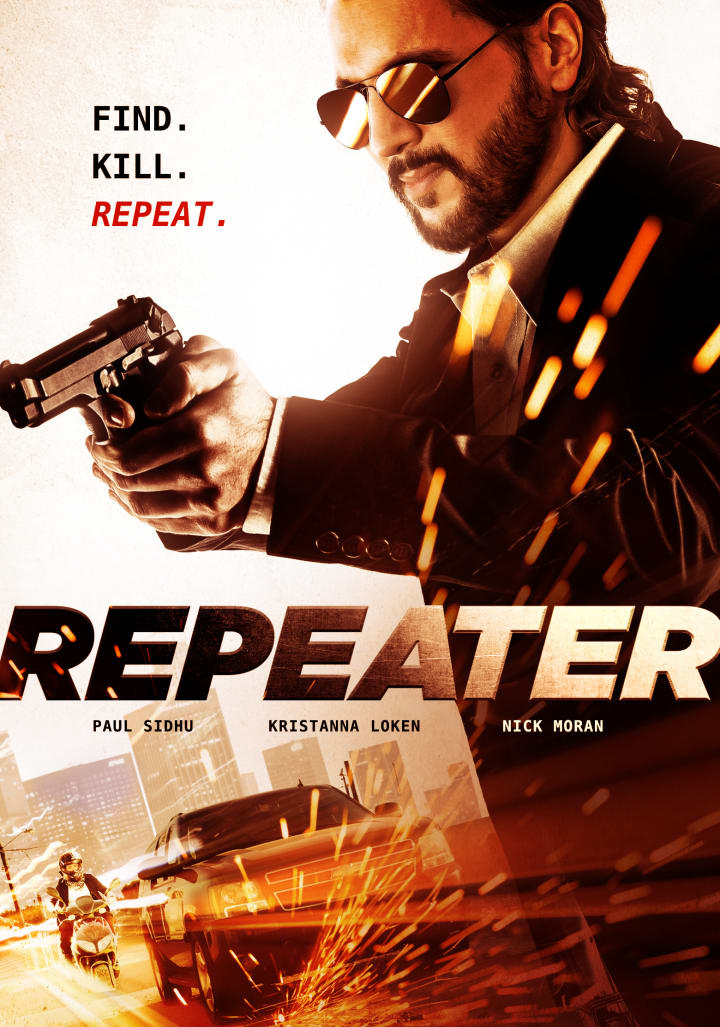 About the Creator
I write about entertainment and the inspiring people who create it. Interviews with actors and filmmakers revealing their latest projects and what influences them creatively.
Reader insights
Be the first to share your insights about this piece.
Add your insights