Starting Over in Bali
How to live in luxury on 35 US per day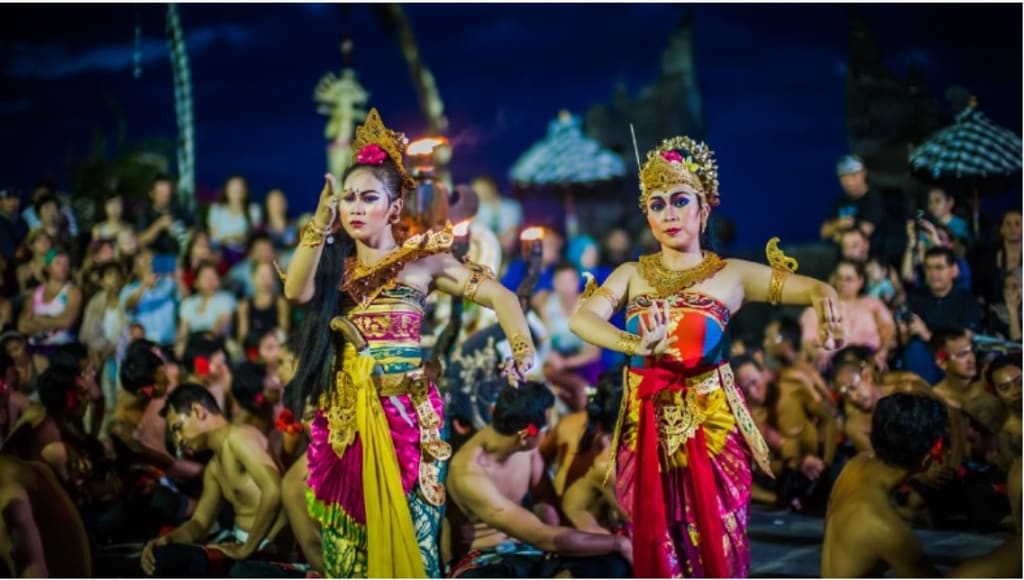 Traditional Balinese dancers - photo right by Aditya Agarwal https://www.pexels.com/@aditya-agarwal-623616/
Hennings wanted a creative life: one filled with travel, music, and opportunities to meet people from all corners of the world.
He found himself caught between two paths: sell his soul or follow the muse.
"All my life, I was always trying to follow someone else's rules, whether it was from my parents or society," he says.
After Hennings employer went bankrupt he was unable to find another livable wage job. He packed up his belongings and left the United States. On a guess, he landed in Bali, his forever home.
Becoming a digital nomad
When Hennings left the United States, he had "almost zero savings and no plan."
Confronted with a major make it moment, he decided to monetize his music side hustle: he would consult locals and foreigners on how to organize special events online.
The complications of language, culture, and politics made it hard to start a remote business.
"It was tough in the beginning," Hennings recalls, but soon he had a full roster of clients and enough income to make promotion his new side hustle gig.
Hennings launched his Bali-based marketing shingle, Guitarlo in 2012. He collaborated with celebrity chefs, real estate agents, life coaches, and more.
"Bali looked like the perfect place to live," Hennings says. "I didn't trust tourist photos and misleading Social Media posts so a musician contact assured me it was at least financially doable."
He booked a one-way plane ticket and never looked back.
"I'm living a life of luxury."
Since moving to Bali, Hennings has been able to spend more time on writing, travel and helping the poor.
Hennings was able to qualify for an Indonesian retirement Visa so he stayed.
Otherwise the expense of a short term visa was a no go.
His biggest expenses are food, travel, and medical insurance, which together are about $500 month.
Hennings owns a townhouse-style house and a motorbike. He has a recording studio in his home and is married to a local Javanese.
Hennings likes to travel at least once each month and often ventures to Jakarta, the largest city in the world to network.
"I'm spending a lot less money I would each month if I was living in Minneapolis and my quality of living is much higher," he says. "I'm living a life of luxury."
Here's a monthly breakdown of Hennings spending in USD (as of January 2022).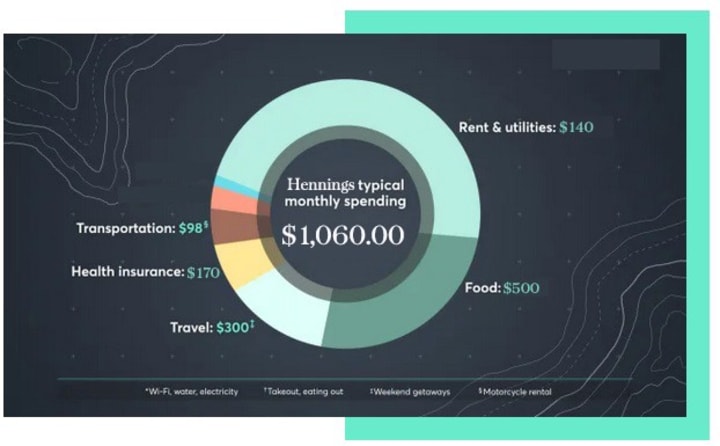 Rent and utilities: $140
Food: $400
Transportation: $50
Health insurance: $170
Travel: $300
Total: $1,060.00
Falling in love with Bali
Hennings says the most challenging part of building his new life in Bali was dislocation blues and adjustment disorder.
"I was going to the beach every day, drinking coconuts and seeing beautiful sunsets. Until I married I lived by myself and didn't have friends here," he explains.
"I've been loved and welcomed by the Balinese," he says. "Everyone's always smiling - there's a genuine, heart-centered tone here that you can't get anywhere else."
"Is it the best decision I've ever made?" Hennings says of moving to Bali. "Whether I wind up living here for life is unknown but I don't dream the grass is always greener."
"Something about Bali grounds me here," he says. "It finally feels like home."
About the Creator
Author 2 non-fiction books, music publisher, expat, father, cultural ambassador, PhD, MFA (Creative Writing), B.A.
Reader insights
Be the first to share your insights about this piece.
Add your insights