Serial Entrepreneur Kiran Gadakh
Serial Entrepreneur Kiran Gadakh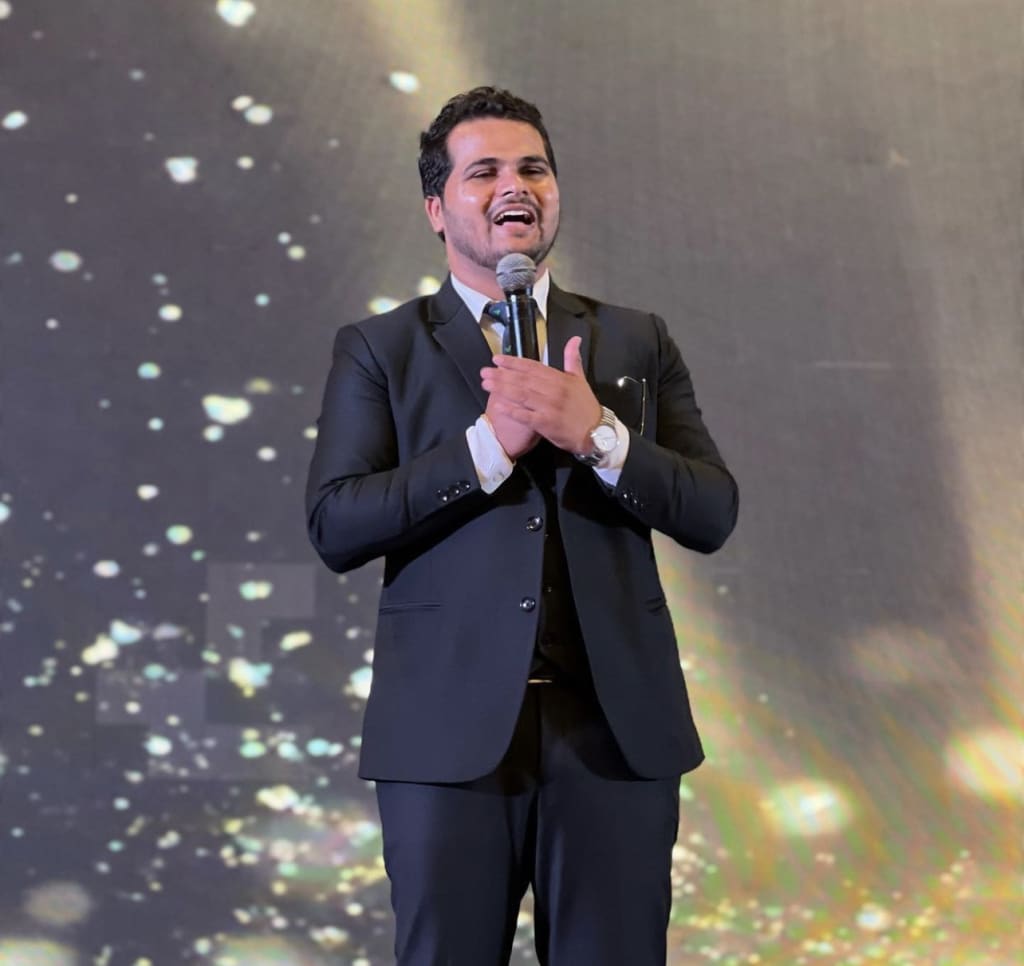 What's your artist name and where are from? India and Kiran Gadakh
What do you do professionally?
- Awareness about Sales and marketing
-To discovering Freedom and feeling more Empowered.
-To creating permanent Positive changes to your life.
-Following the Deeper Purpose of your Life.
-Becoming the Best version of you all the time.
Why do you love entrepreneurship?
- Entrepreneurs Add to National Income.
- Entrepreneurs Also Create Social Change.
- Community Development.
- Freedom from self- limiting beliefs, constant feeling of stagnation replaced with tools of being extraordinary and shaving an awesome life.
What makes you different as an entrepreneur?
- Challenges are opportunities.
- Competitors are research subjects
- Big things are made from small components.
- Perfection is the enemy of progress
- Mistakes are healthy
- Outside perspective is invaluable
- Discipline is a prerequisite.
Where do you see yourself in 5 years?
Well I'm really excited about this opportunities In the next five years, I would like to be recognised as an expert in this sector.
- This opportunity will for sure provide me with a golden opportunity to do the same. Since I already have a few years of work experience, I am excited to take up managerial responsibilities in the coming few years.
- Besides, I have the potential to lead projects, More challenges and if I am able to deliver, I am sure this organization will give me the chance to become one of the forerunners.
- I would like to mention that in the past, I have worked with some amazing entrepreneurs Under them, I have bloomed into a professional with great managerial skills myself.
-Five years ago, I wanted to be where I am today. So five years from now, I want to set up realistic goals for myself and also for my organization. I will keep the same fire alive within and I hope I will achieve my goal.
- after 5 years I loved to buy things without seeing price tags .
- good health.
What do you Want accomplish in life ?
I want to have a healthy family, provide for the people I love, make some difference in a company where I work, stay healthy, and so on. I can answer your question with one word: balance. I am seeking balance in life, and I am sure that almost everyone does the same, though they may sometimes struggle to express it properly. The right balance of being humble and confident, balance of my work and family life, a good balance of activities during the day, and, before anything else, a mental balance, a certain state of consciousness rid of negative emotions, such as envy, anger, worry, and so on. It's not an easy goal to achieve, I know. And maybe it is a lifelong journey, something that will always remain just an ambition, and ideal we try to reach but never will. Nevertheless, I will continue trying
What do you bring to the music world?
Create quality marketing tools. ...
- Greet clients with style. ...
- Focus as narrowly as possible. ...
- Make the most of trade shows. ...
- Conduct competitive - -intelligence online Offer your help.
- Offer work samples.
- growth of Network.
What do you want to be remembered by?
I believe that kindness can change lives, heal wounds, and most certainly help others. But I want to be remembered not just as someone who is kind, compassionate, and helps others. I want to actually BE someone who is kind, compassionate, and helps others, whether I am remembered for it
Creators
About the author
Jason James is an American journalist Andrew writer from Miami, Florida that specializes in covering the entertainment industry.
Reader insights
Be the first to share your insights about this piece.
Add your insights