"One Million" Muse(s): Ft. Anj
project introduction:: muse number 001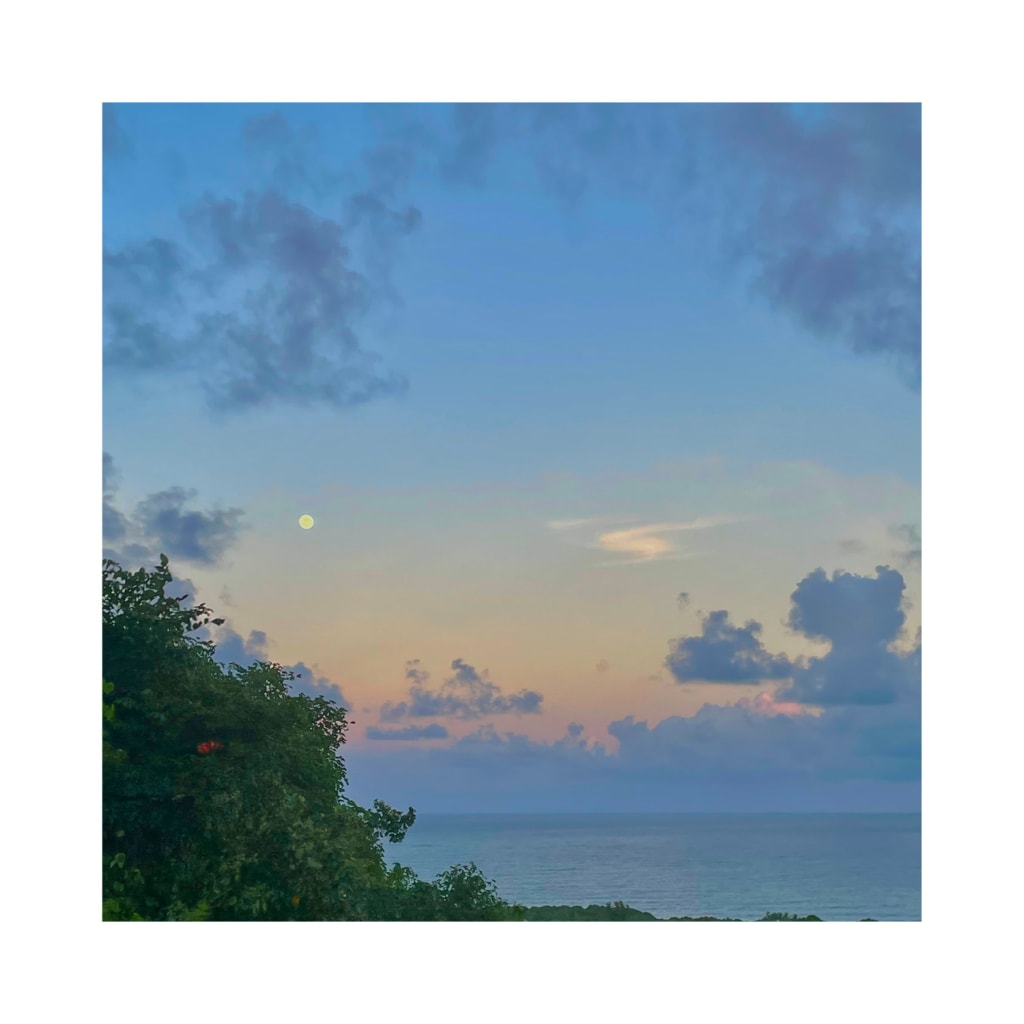 photo by Anj. 2022 . Hawaii
Project Description: "One Million" Muse(s)
The term "muse" typically refers to one person; however, I have a hard time limiting/narrowing my source of inspiration to one singular person; hence the project title: "One Million" Muse(s).
This project is a series of conversations/interviews, released once a week, (Mondays) highlighting people in my life who inspire me. In each exploration, I will dive into specially curated questions for each of my muses. We will investigate a wide variety of topics including: sexuality, self-care, personal characteristics, styles, art, music and more. While having a moment to relish in my own curiosity, I hope to highlight the unique qualities of each of my muses – invite conversation based on similarities, and eliminate being overly critical of oneself.
I am pleased to introduce my collection of: "One Million" Muse(s).
:: Introducing Anjalee
2020 - 1st Encounter
I first encountered Anjalee at The Affirm Holiday Party. Where we both were functioning as arm candy to our best friends haha. She was wearing an incredible outfit, embracing the holiday party's theme: The Roaring 20's. I don't know if I was hypnotized by her outfit or her energy, but I was undeniably enthralled by her whole being.
Anj has this incredible superpower: she makes her presence known without demanding attention.
2022 - How Anj. Became A Muse – My Muse
After viewing the movie Marcell The Shell, and connecting over our bizarre junk food cravings at the Cinema, (Popcorn, slurpees, nachos, Hot Cheetos and boxes of Candy…haha) I quickly discovered how dynamic and fascinating Anj is. Our conversations seemed to have sexy undertones layered with rich experiences, witty banter, and stimulating questions.
Anj. :: a woman who constantly challenges my perspectives, listens and thoughtfully contributes to conversations, and welcomes the idea of taking care of yourself in non-traditional ways.
She has an incredible sense-of-self: her confidence, vocabulary, fashion + interior design skills are to say the least inspiring to me. I am so excited about our budding friendship. <3
Muse 001
Muse: Anj.
Date: 27 November 2022
Location of Interview: Oakland Rose Garden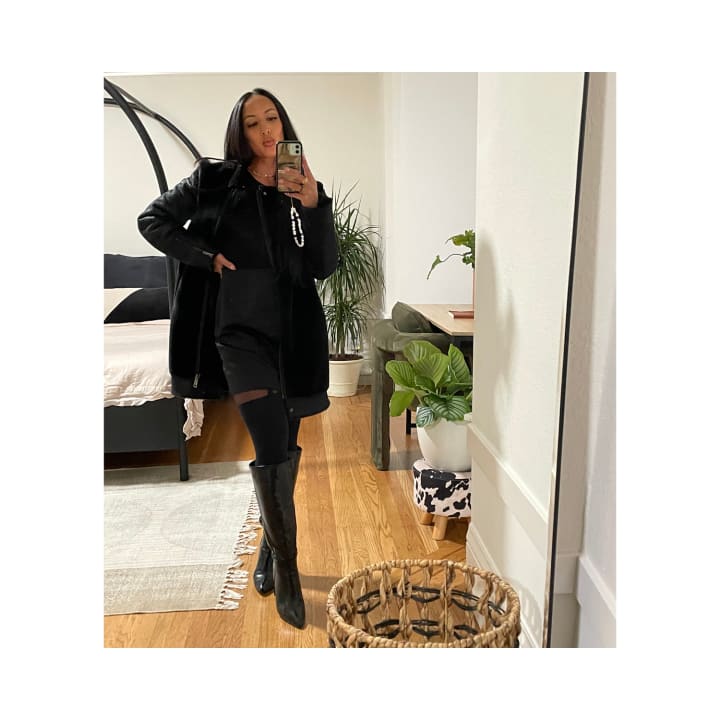 Q: Tell me your name and your preferred nickname:
" Anjalee and I guess my preferred nickname is Anj"
One thing I really admire about Anj, is her self care rituals. I recall having a conversation with her, I was feeling a bit overwhelmed and she sent me this extensive list of remedies + rituals to reclaim my power. This level of sharing was so incredible to me.
Q: Could you describe to me your typical self-care routine or what you might do if you aren't feeling mentally good?
"Wow, there are so many ways: I think generally I make sure that I have time to tend to the things that are very basic, like cleaning, making sure I have food in the fridge, making sure I am exercising... if those things are in order, I feel so put together – even if everything else is going to shit.
"When I am feeling bad, that level of intention becomes so accentuated. It looks a lot like mirror work: talking to myself, talking to my higher self, trying to deepen the conversation with her.

I go on really long walks. I take a bus to the beach, smoke a joint and walk as far as I can go…until my feet hurt and then I turn around. haha Sometimes it means turning my brain off, but more often it means turning my brain on, and addressing the things that are bothering me. I feel like I have a lot of really general anxiety and so unpacking, ask questions like: where does that feeling reside in my body? how can I address it? where is it coming from?

These aren't questions I ask myself so often, I tend to just live with it, which is trash. Interestingly enough, a lot of my self care is interrogating myself. I feel like am really calm in resolution, and so what that means for me is finding that resolution."
Q: What are a few things that you admire about yourself physically?
Anj mentioned loving her hands because they are very feminine, teeth "thank god" and shoulders. She went into brief detail about shoulders and how they can be so delicate, "when a piece of clothing drapes over your shoulder it can be so coy..." she states.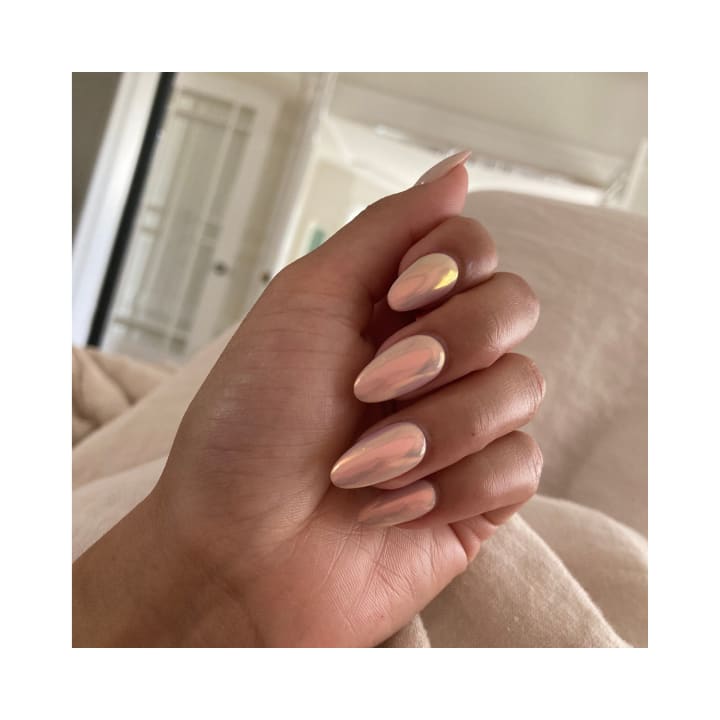 Q: Favorite song // Song on repeat? (clickable link noted below)
Clandestina (Feat. Emma Peters) by FLIV//
Q: Do you consider yourself a feminist?
YES!
Q: Who inspires you?
"...All of my fucking friends inspire me..."
Note: for this question, I wanted Anj's voice to do the work, because she speaks with such confidence and grace. Below is a quick snippet of our conversation. Her favorite song, listed above, is playing in the background to set the mood. haha If you can imagine, we were sitting on the floor in the rose garden having this beautiful deep conversation.
Q: If your younger self were to see you now, what would they think?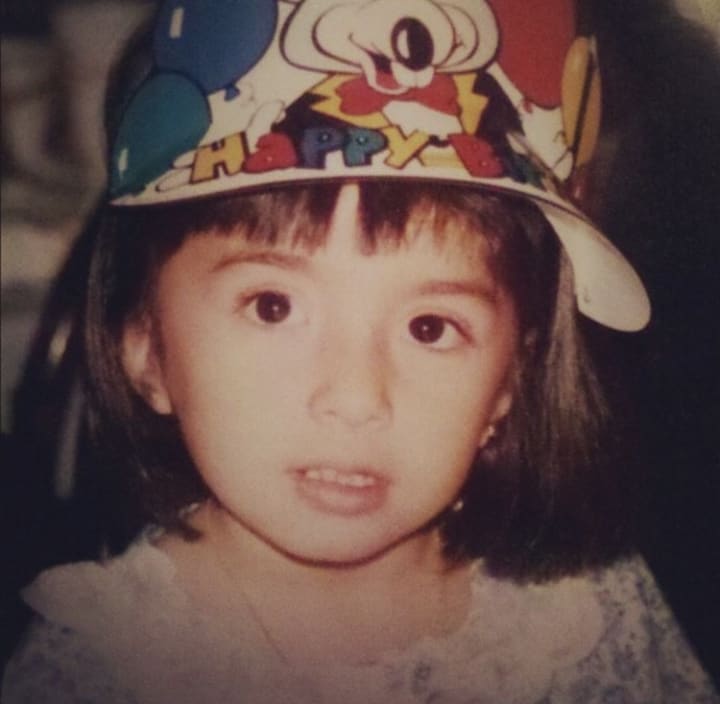 "wow, what a growth... I think my younger self would be proud of the way I have managed to stay kind and soft, when people have not been kind and soft to me; and how, in fact, I have learned to be kind and soft because people have not been that way to me. This is something I continue to be surprised about myself. It is a really good skill to have and I don't think it can really be taught, it is CHOICE."
Thank you so much for reading: To Anj, I hope you enjoy your expose. I wrote this with so much love and admiration, my hope is that it is evident. I appreciate you for participating. J'adore!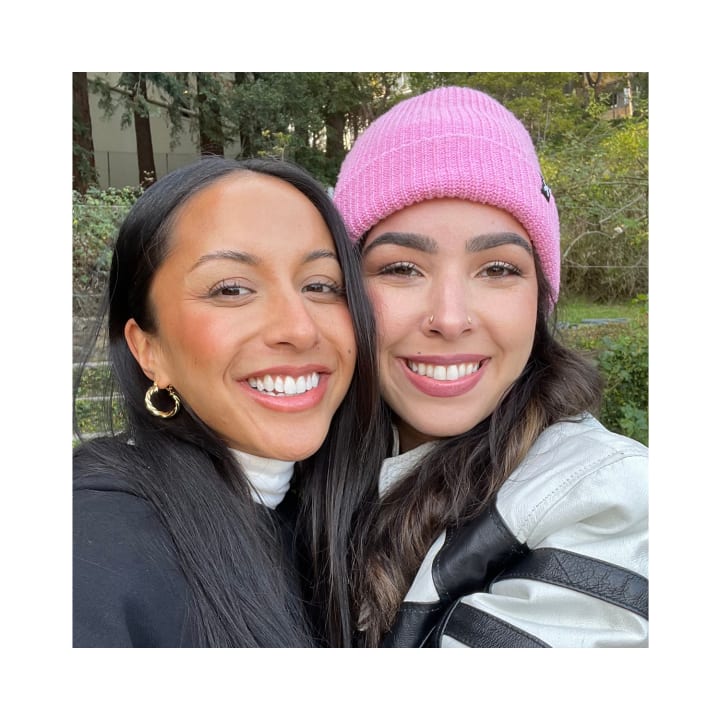 About the Creator
I am a curious individual writing about incredible people & experiences. In the process of learning, growing and exploring myself and the relationships around me, I hope to inspire and evoke feelings of curiosity amongst my readers.
Reader insights
Be the first to share your insights about this piece.
Add your insights