Memories from Nigerian singer songwriter Anuolu.
An Alt-pop anthem of longing for the feeling of friendship.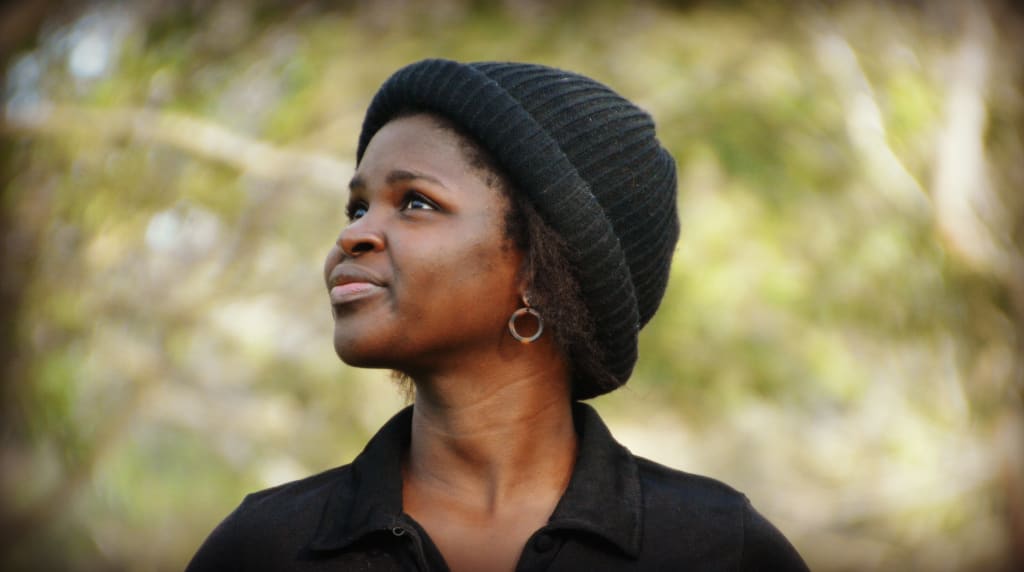 Memories, is the second single from Nigerian singer songwriter Anuolu. The song expresses longing and missing of a loved one.
This song features strings played and arranged by Keren Tennenbaum, Bass guitar by Shani Shavit and produced by music technologist and entrepreneur Amir Vinci.
It is a downtempo ballad with some special ear catching sounds and an atmosphere that will touch the heart and soul of the listener.
An Alt-pop anthem of longing for the feeling of friendship.
Q: How long have you been creating music?
I have been creating music for the past past 11 years. I wrote my first song at the age of 11.
Q: What is it about music that makes you feel passionate?
I love the sound of guitar and it makes me feel emotional and inspiration to write songs.
Q: Are you signed to a label, or would you like to be?
I'm currently not signed to any records label, yet, but I would love to be signed to a well known and popular label.
Q: Do you have a preferred genre?
Yes, I have a preferred genre.
Q: Do you write your own music, or do you collaborate?
Yes, I writes my songs and I also collaborate with other musicians.
Q: Tell us a little about your new song 'Memories'.
The song Memories is a sad song I wrote about the friends that I miss and also for the loved ones that Ukrainian lost in the current war.
Q: Do you have any other plans relating to this release? A video?
I have plans for the song. I have a plan to shoot the video professionally and I also want it to reach people to make them feel and remember the connection with their love ones.
Q: Is "Memories" your 1st release?
Memories is my second release. I released my first song, Reasons to Love, last December and I still have many more songs to release. I'm still working on my album.
Q: Do you plan to release one song at a time, or do you have plans to work on an Ep or album?
My plan is to release an album which will be early next year but firstly I'm releasing the songs one after the other.
Q: Has your musical journey had a deliberate direction, or did it simply evolve in whatever direction it found?
My music has it own directions.
Q: Do you, or would you like to, perform live?
I performed live in some shows and occasions. And I'm still performing and I would love to perform in a big show.
Q: Is there a song, one of yours or a cover, you think would be fun to perform live?
I have lots of songs I would love to perform life.
Q: Share a funny moment or positive experience that has happened during your career.
There was a funny and scary moment when I lost my voice two days to performance and i was so scared but my voice was better on the day of the show.
Q: What music do you listen to 'for fun'?
I listen to Afro music for fun and when I feel like dancing.
Q: Who inspires you musically?
I got inspired by my favorite artist "ASA".
Q: What's more important to you fame, or credibility?
This is a tough question, but I must say credibility then fame follows.
Q: If one artist were to perform at your party, who would get the call?
I will call my favorite artist ASA.
Q: Other than fame & fortune, is there something you hope to achieve through music?
Through my music I want to make the world love one and another and live as one. And I want to live a good life too.
Q: What is your favorite/best outlet to connect with your followers Instagram, Spotify, FB, Twitter, iTunes? How would you want them to follow?
I connect with my fans through Instagram, Spotify and Facebook. I also have my own website www.anuolumusic.com
Q: Did I forget to ask something? Something you would like to say, that I did not address.
Musicians
About the author
Music Fan plus Talented Musicians and Artist equals mySoundmusic