Interview With Wardruna Songstress: Lindy-Fay Hella
Norway-based songstress Lindy-Fay Hella is a founding member of the renowned band Wardruna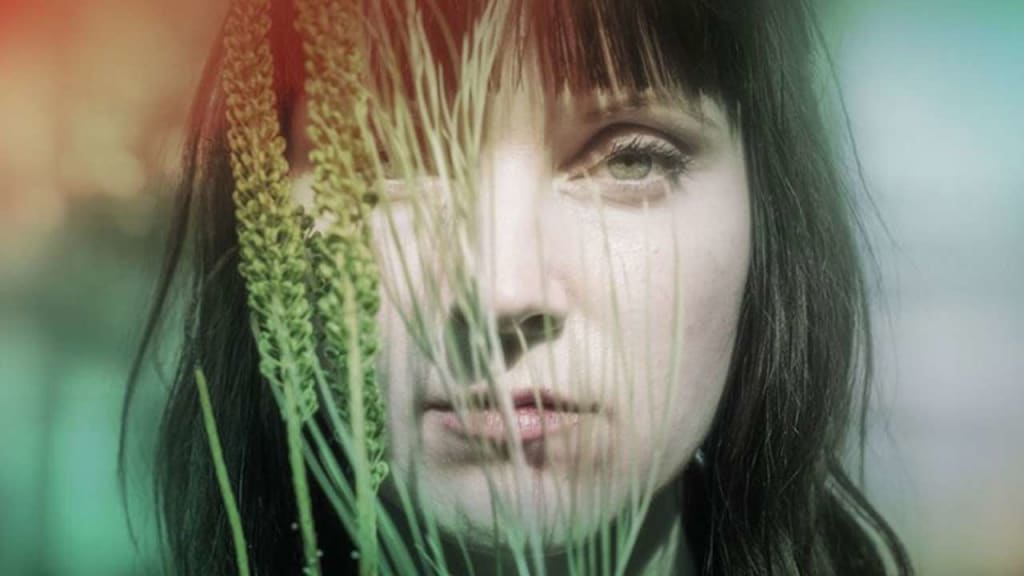 Source: Lindy-Fay Hela on Facebook
Wardruna is a Norwegian band inspired by ancient Norse and Nordic traditions. Einar Selvik is Wardruna's leading composer and mastermind; Lindy-Fay Hella joined him as a founding member.
Music by Wardruna has been featured in the Vikings soundtrack, namely "Helvegen," and "Løyndomsriss"; Wardruna's third album, Runaljod — Ragnarok, debuted at #1 on Billboard's World Albums chart due to Vikings' success.
As a live band Wardruna has collaborated with several musicians, namely, the following:
Einar Selvik — Vocals, Taglharpa, Kravik-lyre, Bukkehorn
Lindy-Fay Hella — Vocals
Arne Sandvoll — Percussion, Backing vocals
Eilif Gundersen — Bukkehorn, Lur, Flute, Backing vocals
HC Dalgaard — Drums, Percussion, Backing vocals
John Stenersen — Mora-harp
Discography
Runaljod — gap var Ginnunga (2009)
Runaljod — Yggdrasil (2013)
Runaljod — Ragnarok (2016)
Interview: Lindy-Fay Hella
First of all, Lindy, thanks for taking the time to answer our questions; I know you grew up by the sea, in Bergen's outskirts, so the natural wonders were always present while you were growing up. Do you think that all those fantastic landscapes are an inspiration for WARDRUNA, and your music wouldn't sound the same anywhere else?
Lindy-Fay: Yes, definitely. It's easy to hear the essence of Norwegian nature in Einars' music. Rain, wind and cold, but also peace and quiet. We've all grown up with nature close, so it's natural to have been inspired by it.
When I sing with Wardruna, I dream often about the forest and the ocean where I grew up. Great memories. It is interesting to listen to music from other parts of the world, precisely because it often shows a part of a different culture and environment. I think Wardruna had sounded different if made somewhere else.
Coming of age, you were listening to Depeche Mode, "Black Celebration," one of the most influential albums of the '80s, a record full of passion, doom, and gloom. You said that it formed the basis of your musical aesthetics. From that moment on, how did you become a singer, and have you any other musical projects besides WARDRUNA?
Lindy-Fay: My dream was to play synth, I was extremely shy as a child, so singing in public was unthinkable for me. I spent a lot of time in my room, played synth and singing, and thought that no one could hear me. My cousin, who was one of the leaders of a local choir, convinced me when I was 14 to join and signed me up as a soloist, without me knowing about it. I was horrified at the rehearsal and did not forward a sound. The second choir leader suggested rightly that I should not be a soloist, but Roy said I would.
Anyway, when we were performing in front of an audience, I heard someone say: Is she going to sing? It was the phrase that got everything to work out for me. I suddenly thought, yes, I will sing! For a moment all shyness disappeared, it was an indescribable feeling of freedom.
I've been singing ever since, on concerts and various recordings by myself and for other musicians and have produced an album for electro-punk trio Sound of Sotra. I and Arne Sandvoll, one of the live members in Wardruna, have cooperated for many years, in a band called Ullan Gensa.
We are not rushing for a release, we are taking our sweet time. We have had some shows though. Video artist Polkapixel has made a couple of videos for us and is also with us in the future.
In Wardruna, you have two icons of Norwegian black metal by your side. Gaahl's charismatic dark gravels merge perfectly with your ethereal, almost elvish, voice. So it looks like a match made in heaven; how did you come to be a part of Wardruna? And how has it been to work with them?
Lindy-Fay: I became acquainted with Gaahl after a Ullan Gensa concert. He visited us backstage with a common friend, and we've been friends ever since. Our music is very different, but it is nevertheless something that works really well between us musically.
A few years later, we had a new gig in Bergen. Einar was present and called me a while later to ask if I would sing on the new project of his, Wardruna. Bergen is a small town but has a high percentage of musicians. It is common to work together on cross genres, so I've never really thought about Einar and Gaahl as legends of the black metal scene. I think both are great musicians, and they never cease to surprise me. The spiritual aspect of Wardruna is also very enriching for me.
Hearing "Fehu," the first single out of "Yggdrasil', we have the first insight into your voice. What can you tell us about this particular song, and how was the single selection made?
Lindy-Fay: The ancient texts evoke different emotions in me, and I remember how I felt that I had to stay on my feet when we recorded this. I'm particularly fond of the middle section, where Gaahl resembles a snake slithers in the grass. Einar had decided on "Helvegen" as the first single, and we talked a little bit about that Fehu should be the next.
Crossing from "Gap Var Ginnunga" to "Yggdrasil," I noticed that vocals had gained a lot more space and expression on WARDRUNA's music. Namely, your voice is the highlight of several of the album songs. Was this planned or it just flowed naturally.
Lindy-Fay: Einar wanted closer cooperation with me and Gaahl on Yggdrasil. It then became natural to experiment with the vocals. The contrast between feminine and masculine are overlapping, which is evident on this album.
Sometimes, WARDRUNA songs are recorded outside the studio at specific times and places. What can you tell us about the recordings? Did you record your voice in any special places to bring the magic and passion of the place into your singing?
Lindy-Fay: I need to be alone for periods of time to concentrate on things. I take walks in the woods while listening to music, preferably in the evening. I get great inspiration from the scents of nature, it smells different at night. It helps me get into a certain mood, where all feelings are centered around what I hear in the headset. Some ideas on the vocals, for example, the first part of Sowelu was a melody that just refused to let go. I`ve done all the recordings in the studio, but feel I`m traveling somewhere when I sing, removing myself from the present.
In my review, I pointed out that some of the best moments in "Yggdrasil" have your distinctive and delightful voice amplifying the lyrical and melodic note. Namely, "Solringen" and "Sowelu" are breathtaking. Do you have any personal favorite songs of your one, and why?
Lindy-Fay: Honestly, it's very difficult for me to pick favorites, but I am very fond of "Ingwar" because of Einar and Gaahl`s androgynous, almost hysterical, vocals.
"Fehu" is very direct and the contrast between the powerful percussion, choruses, and quiet, creeping middle part is another favorite. And then there is "Helvegen" with the most beautiful lyrics.
Finally, would you like to leave a message to your fans?
Lindy-Fay: I want to thank you all for your interest in Wardruna and hope we will meet at a concert in beautiful Portugal!
All the best, Lindy-Fay.
__________________
Thanks for reading this article. Please consider supporting our community of creators by becoming a Vocal+ Member. Feel free to come back at any time and pick up another thread from my Vocal book of content. Small tips and big hearts are highly appreciated. Till next time, cheers. - Rui