In-Depth Conversation With Rob Malloy On Dating Coaching
Men Who Inspire Spotlight
Dating Coach Extraordinaire Rob Malloy is gearing up to present the Harlem Night Affair which is a unique take on the celebration of Black Excellence on February 25, 2023, at Influence Restaurant and Lounge.
The Roaring 20's is the style of the event. Men can wear their tuxedos or best formal wear, and the Ladies can bring all the fashion and flair that was made popular in the days of the Harlem Renaissance. This will be The Harlem Nights Affair!!
Anyone within a 2-hour radius of Metro Atlanta should come out to this.
Vocal readers, we got to chat with Rob about what else he's been up to as of late. Please enjoy our interview!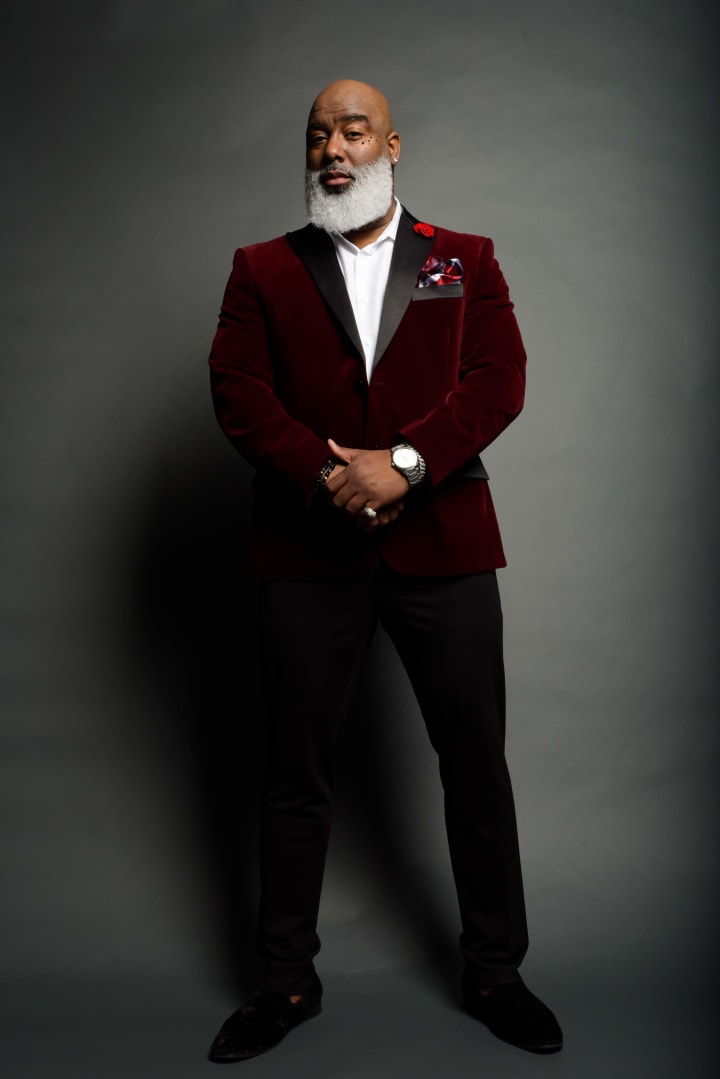 Hi Rob, we are thrilled to sit down with you and learn more about your expertise and practices as a relationship coach. What is your goal, intention, and mission when coaching couples and individuals?
Rob: Well, let me clarify. I am not a relationship coach. I am a dating coach. These things are very different and require different skill sets. A relationship coach is someone who supports individuals and couples in learning vital skills for relating, especially in marriages and romantic partnerships. Relationship coaches teach you to develop conflict resolution skills and offer tools to deepen intimacy and pleasure. That is not me. While I have been married twice and I can offer advice from my personal experience, I am not certified as a relationship coach. I am certified as a dating coach.
A dating coach focuses on the individual to help them analyze their approach to dating and relationships, to help the individual figure out what exactly they want in a relationship, help individuals to break out of the cycles of unsatisfied dating patterns, and to help you identify your attachment style.
I am a Certified Dating Coach and my specialty is Dating After Divorce. I only work with individuals, not couples. Until you know what you want as an individual you aren't ready to be a couple, throuple or any other relationship dynamic.
Are you currently seeking new clients, if so who is your target market?
Rob: I am accepting new clients on a monthly basis. I work with clients that are dating after divorce, experienced the death of a spouse, or experienced the end of a long-term relationship or partnership.
What are some topics you touch on in a coaching session?
Rob: Three topics that I focus on during the early coaching sessions are: Identifying Your Attachment Style, Identifying the best relationship style for you, and increasing your emotional intelligence. These three things have nothing to do with the ideal partner, but prepare my clients to only date those that could be compatible with their lives.
What have been some feedback from those who have obtained your services?
Rob: One of my most successful clients, she is getting married in the fall, said that working with me as a Dating Coach was one of the most uncomfortable periods of her life because she had to be accountable for her choices and decisions. She realized that she was the common factor in her previous marriages was her — so to make sure that she didn't repeat the same mistakes, she had to look at the one person that she could control. Ultimately after she did the work, she was able to identify the types of men that would be compatible with her lifestyle.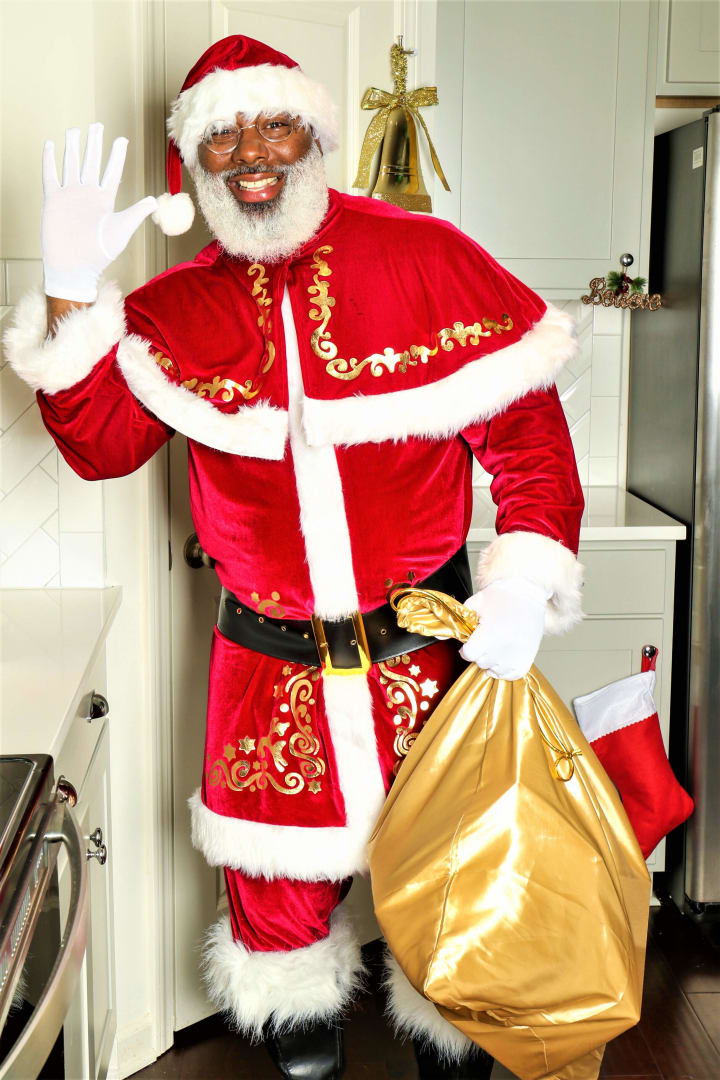 We understand that you've portrayed the iconic role of Black Santa for many years. How has this experience been for you and how did this venture come about?
Rob: I was asked to play Black Santa after I stopped dying my beard black. When I allowed my beard to be its natural color, I was asked by a friend to fill in for her Black Santa. After that, it was on! I still work with that friend each season, but I have my own Santa company with my partner and we typically are booked early in the year.
What is a super fun fact about yourself that many people are not aware of?
Rob: I am the father of 4 amazing adult children and I have 3 incredible grandsons!
Any exclusive news you can share with us today?
Rob: Don't tell anyone else — but The Raw Talk with Rob Show — The Live Experience is beginning filming in the Spring. We will be filming the entire season!!!
Any shoutouts you would like to give?
Rob: Absolutely. I must shout out my family, my parents, children, and grandchildren. I would like to shout out PRM Marketing and Management. I couldn't do what I do without the entire team. I would like to shout out my partners Kevin and Nicole. I would like to shout out Special Athlete Avengers of Metro Atlanta — where I serve as the Athletic Director. I can't wait for the next season to get started. I can't forget my Dating After Divorce Group.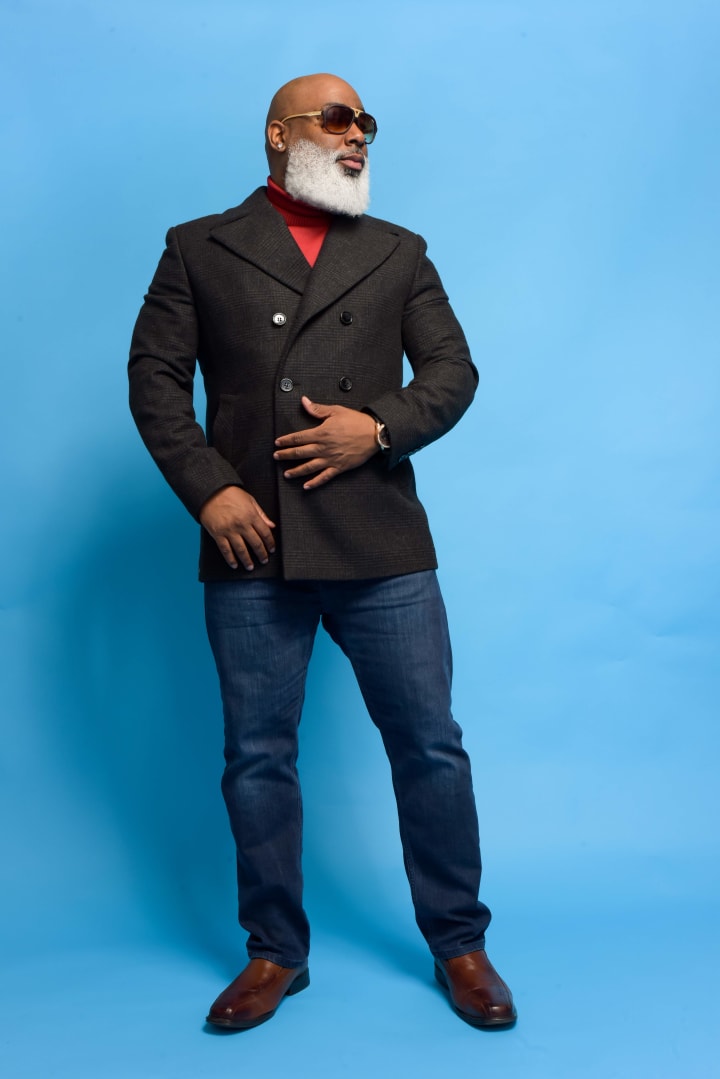 Fill in the blank..
2023 will be..
Rob: The most productive, peaceful, purposeful, and profitable year of my life.
I thrive to..
Rob: Make a positive impact on everyone around me.
I truly enjoy..
Rob: Seeing those around me WIN big!
I look forward to..
Rob: Interacting with new people who are on this creative journey.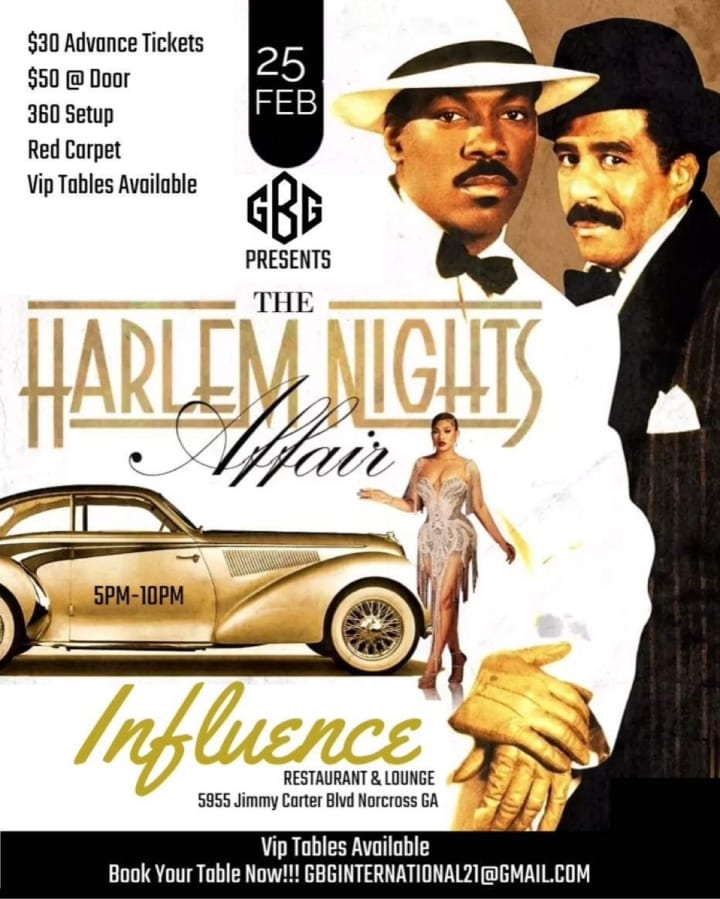 Learn more about Rob Malloy by visiting https://robmalloy.com
Learn more about the upcoming Harlem Night Affair Gala by visiting https://www.eventbee.com/v/harlemnightsaffair/t/Rob#/tickets
(Photographers: Nina Karetova and Antoinne Duane Jones)
About the Creator
Tammy is best known for her legendary interviews with Sharon Stone, Angela Bassett, Sigourney Weaver, Geena Davis, Morris Chestnut, Jeffrey Dean Morgan, Sheryl Lee Ralph, Laurence Fishburne, Omar Epps, Joseph Sikora, and more.
Reader insights
Be the first to share your insights about this piece.
Add your insights