How Justin Rubin's Sports Marketing Agency is Empowering Other Players
Justin Rubin the founder of Pro Connect is providing post-collegiate basketball players the opportunities to play Internationally.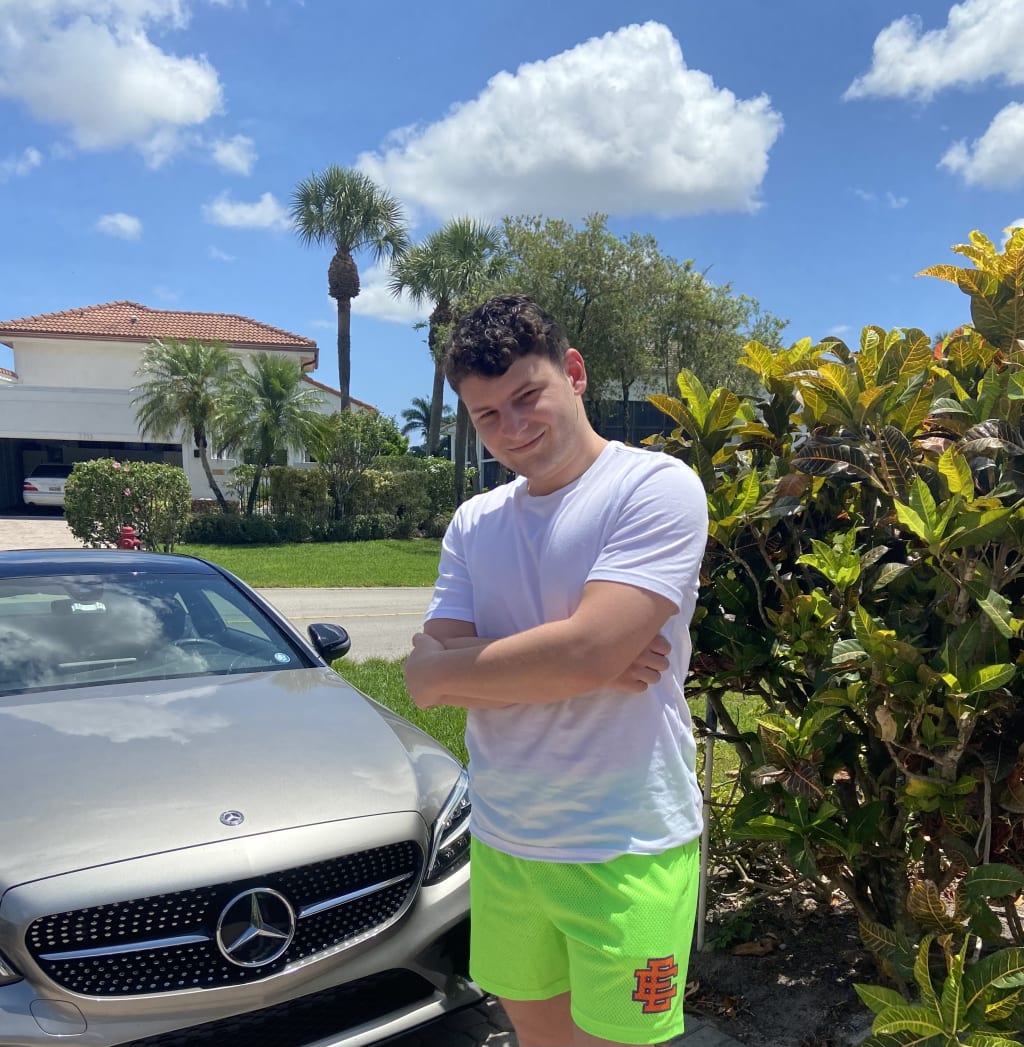 Today we'd like to introduce you to Justin Rubin. Justin Rubin is the Founder of Pro Connect and Players People, a service that provides post-collegiate basketball players, including JUCO, Division I, Division II, and Division Ill athletes, with the guidance, exposure, and opportunities to play professional internationally.
Since 2018, Pro Connect has assisted in the process of 50+ player signings in 25+ countries internationally. Our social media platform is often regarded as the largest and most reputable overseas basketball service around. Players People stems off of Pro Connect but instead of finding players jobs and negotiating their contracts, we help them off the court/field. Born in San Francisco, California, but grew up in Houston, Texas.
Alright, so thank you so much for sharing your story and insight with our readers. To kick things off, Can you tell us a story about what brought you to this specific career path?
Growing up, Basketball was always my passion. I knew I wasn't going to play in the NBA but was determined to work within the space in some capacity. The odds of making it to the NBA are slim to none, but there are a variety of leagues in different countries all over the world that allow players to compete and make a good living while doing so. I wanted to create an ecosystem for players coming out of college here in the U.S., as well as players already playing professionally abroad that would help them further their careers both on and off the court. That's when Pro Connect was created, which provides basketball players with the opportunity to play professionally, receive exposure, or network with certified NBA & FIBA agents internationally. Once I realized I could get players signed to on-court contracts, I was determined to improve all aspects of their off-the-court life and business endeavors. Players People was established in 2021 and are a full-service sports marketing agency catering to athletes globally. Now, instead of solely working with overseas basketball players, we've expanded our reach and have started to work with athletes in the NFL, CFL, NBA, and even UFC. We assist our athletes with landing brand deals/marketing endorsements, personal brand development/growth, content creation, social media growth, and fan engagement.
Can you share the most interesting story that happened to you since you started this career?
My most interesting story is about when I went out to Vegas for the NBA summer league in 2018. I made sure to rep my Pro Connect apparel and when I was walking on the Vegas strip a player competing in the Summer League stopped me and told me he loved my page, the content I was sharing, and the services I was providing. It really opened up my eyes to the impact I was making and proved that people were taking notice of Pro Connect.
Can you share a story about the funniest mistake you made when you were first starting? Can you tell us what lesson you learned from that?
I don't have any funny mistakes but I have made a ton of mistakes! The one mistake I made that sticks with me is when I tried to expand the business faster than I was able to manage. When you have a business plan in place you need to take things slow in a step-by-step process. All too often, I found myself rushing things and trying to jump into new business endeavors without ironing out what was most important. Success can't be rushed!
What are some of the most interesting or exciting projects you are working on now?
I've been working to develop Pro Connect exposure camps for players looking to play professionally overseas. Players who attend would get updated film, and that film would then be promoted to our network of coaches, teams, and agents in over 25+ countries globally. Exposure camps already exist but a very small % of them actually provide players with job opportunities. We are here to change the narrative around these events and start getting players the looks they need and deserve. In regards to Players People, our sports marketing division, we are working to increase our footprint in the lifestyle management space. We already connect players to brands but are looking to take everything a step further by connecting them to the top restaurants, resorts, and events around the globe that otherwise wouldn't be accessible to the average person. We want our athletes to enjoy their downtime and it's our goal to make sure they are taken care of in the nicest ways possible. We have also started to develop connections with some of the most well-known brands, and will eventually be offering our athletes substantial discounts which will allow them to purchase items at a lower rate.
Who are some of the most interesting people you have interacted with? What was that like? Do you have any stories?
Daryl Morey, GM of the Philadelphia 76ers. He follows my business page on social media and gave me really good advice that has helped me develop as a person and business owner within this space!
Some other interesting people that I have interacted with are athletes such as Joe Harris, Theo Pinson, Garret Temple, Jarrett Allen, DeAngelo Russell, Juwan Johnson, R-Truth, and Darryl Strawberry, Ronnie Brewer, and many other successful athletes!
Which tips would you recommend to your colleagues in your industry to help them to thrive and not "burn out"?
Take everything one step at a time. Come up with a game plan of what it is you want to accomplish and execute it to the best of your ability. Achieving success in this industry takes time but if you network and refuse to be outworked, the results will show in a positive way. There isn't a set time period for success so go about your business at your own pace and don't look at what everyone else is doing. At the same time, you need time to take care of both your physical and mental health. All too often I found myself working non-stop and lost focus because I wasn't taking care of myself. It's okay to put the phone down and close the computer! Balance is key.
You have been blessed with success in a career path that can be challenging. Do you have any words of advice for others who may want to embark on this career path, but seem daunted by the prospect of failure?
If you're scared to fail, this isn't the career path for you. In fact, failure played a key role in the development of my business and getting me to where I am today. Failure has allowed me to grow both as a person and a business owner. Every time I've failed, I was able to assess the situation, learn from my mistakes, and develop a game plan to succeed. I strongly believe some of the greatest inventions and business ideas have come from trial and error.
Can you share with our readers any self-care routines, practices, or treatments that you do to help your body, mind, or heart to thrive? Kindly share a story or an example for each.
Doing the things I love most is the best type of self-care. For example, going to the gym, playing basketball, shopping, and spending time with friends/family. To keep my mind sharp I love listening to podcasts from other professionals within the industry. We can always learn from other people and gain knowledge while doing so.
What are your "5 things I wish someone told me when I first started" and why? Please share a story or example for each.
you need to spend money to make money. I started working in this industry during my freshman year of college so $ was a bit tight. Also, I was playing college basketball my first semester of college and didn't have any time to work and make $. Thankfully, I got a good-paying summer gig in 2016 and invested that $ back into the business to get the ball rolling. If you want to build out your business you have to spend $. Between a website, licensing fees, social media content, and traveling to events and meeting clients, expenses can add up quickly!
It's who you know not what you know. While it's important to be knowledgeable in your field of work, knowing the right people will get you much farther in life. I'm not saying you shouldn't educate yourself and learn as much as you, but if you spend all your time and energy doing that without developing a network you won't get far. At the end of the day, networking is the true path to success.
Keep your circle tight. it's great to network with as many people as possible but you also have to have people in your circle that you can trust. Have people in your circle that motivate you and inspire you to be your best self.
Compete with yourself, not others. this is a very competitive industry and it's very easy to find yourself looking at what others have, especially with social media being so prevalent. Only focus on yourself and compete with yourself, when you find yourself constantly trying to be like someone else it can be very toxic.
Take time to take care of yourself. running your own business can be extremely time-consuming and stressful. Make sure you are taking time to do the things you love most! You won't be able to run your business and perform if you aren't taking care of your mental and physical health.
Can you please give us your favorite "Life Lesson Quote"? Can you share how that was relevant to you in your life?
"don't tell me the sky's the limit when there are footprints on the moon". I never thought I would get as far as I've come and I truly feel like I haven't even scratched the surface yet. I strongly believe that people have no limitations no matter what it is they are working on, or towards. Everyone can be successful at something if they make sacrifices and work hard. I started working in this industry at 18 and I'm still relatively young at 24. I've gained so many connections over the past 6 years and know the best is yet to come.
None of us are able to achieve success without some help along the way. Is there a particular person you are grateful for who helped get you to where you are? Can you share a story about that?
I can't give credit to one specific person because that wouldn't be fair to all of the people who have played a role in pushing me to be my best self. My loved ones, friends, and athletes I work with have motivated me since day one and continue to support me along my journey. Once I learned how important it is to have people in your circle that you can lean on, that's when I started to achieve the most success!
You are a person of enormous influence. If you could start a movement that would bring the most amount of good to the most amount of people, what would that be? You never know what your idea can trigger. :-)
A financial literacy movement for aspiring and current professional athletes. Let's face it, life is expensive and you need $ to live a comfortable life. Living "comfortably" is subjective but if you want to live the life you envision and one day provide for your family, you need to save $. All too often I see athletes making a good living but they can't cover the smallest expenses and are living paycheck to paycheck. Also, I see athletes buying designer clothing, diamond jewelry, and other materialistic items just to fit in and compete on social media. There is nothing wrong with treating yourself to what you want and like, but saving your $, investing it, and planning for a rainy day should always come first. You don't need a ton of $ to invest! Every penny makes a difference and a lot of athletes need to learn how to budget accordingly to their income and not live above their means. Make your $ work for you even when you are not on the court/field!
We are very blessed that some of the biggest names in Business, VC funding, Sports, and Entertainment read this column. Is there a person in the world, or in the US with whom you would love to have a private breakfast or lunch, and why? He or she might see this. :-)
Mark Cuban, I think he is the best owner in all of the sports. It's amazing to see how passionate he is about the game, players, and staff within the Dallas Mavericks organization. He's also extremely knowledgable in the business, finance, and entertainment spaces and I always find myself taking something away from his podcasts or appearances on TV. Cuban also seems like a very genuine guy that cares for others and I think that's extremely important to be a successful leader. Those who put others first will always be rewarded in one way or another. Mark, if you reading this lunch is on me!
How can our readers follow you online?
Follow me and my business pages on social media!
All Instagram
@jrubin30
@pro_connect
@playerspeople
Reader insights
Be the first to share your insights about this piece.
Add your insights