For Chris' Sake: Finally, A Podcast Worth Listening To | Interview
Chris Anthony Lopez details his recently launched podcast, the path that has lead him to it and the content listeners can anticipate when tuning in each week.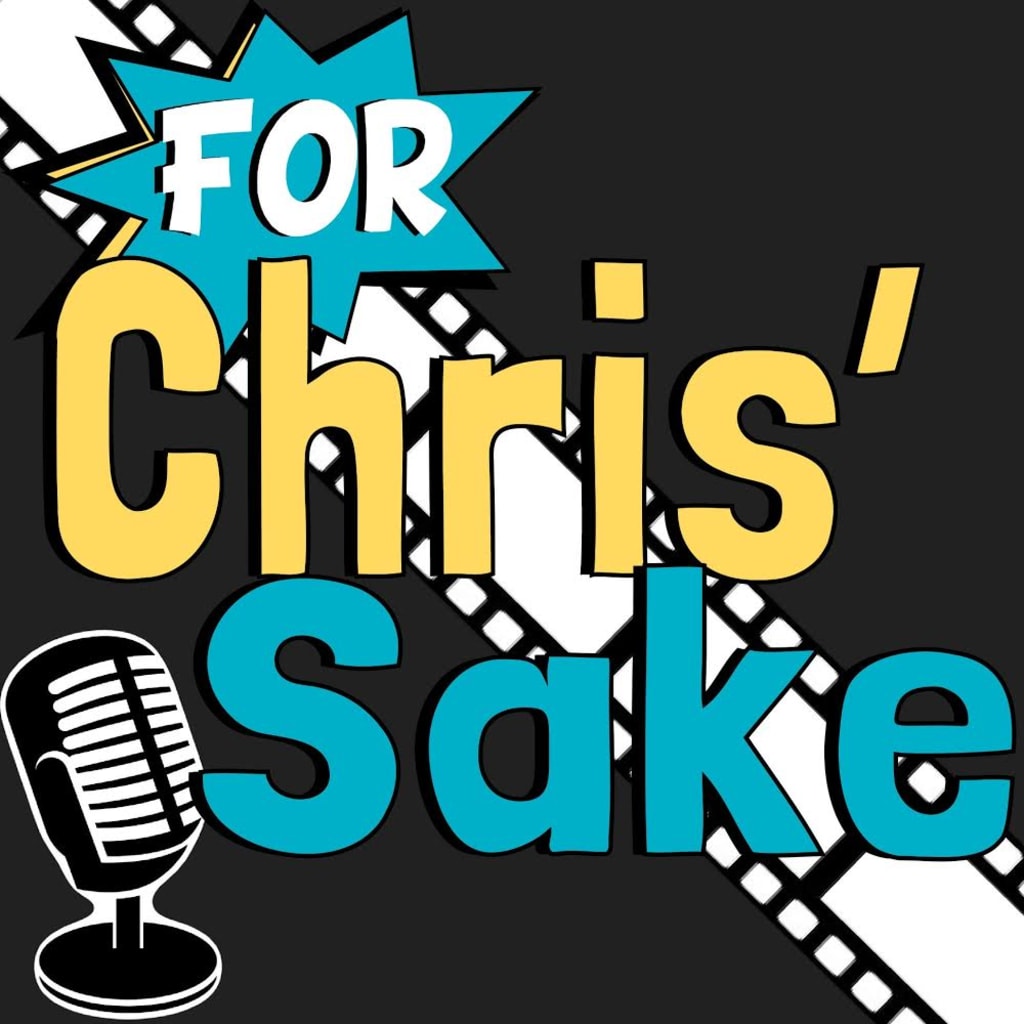 For Chris' Sake logo by Neal Greene
Audible entertainment and communications has been around for decades, with radio broadcasts coining their debut in history in 1920 and podcasts airing as early as 2004. Over the years, leaps in technology have evolved these terms to be what we know them as today, and on-air personalities have continued to attract listeners to their stations and shows in a manner that's suitable for nearly all audience ages, unless otherwise specified. The hosts of these said radio stations and podcasts have a duty to reel in all ears to the platforms they represent, be it today's greatest hits, rock 'n' roll classics, educational discussions, or newly released film reviews; there's a genre for just about anybody. With that being said, there's the on-air personalities that target their audiences well and are good at what they do, and then there's people like Chris Anthony Lopez, who excel that of what you'd expect from your traditional podcast host.
Lopez, 23, launched his podcast, For Chris' Sake, on Monday, Aug. 3, after moving from Indiana to Oklahoma to begin his work as the morning host on My95.7 KXLS. Those vibing to 80's jams on their 6 a.m. to 10 a.m. commutes will hear the voice of Lopez come across their radios, a voice that he notes others have said sounds to be a perfect fit for the job. The premiere of the For Chris' Sake podcast arrived on the same day as the start of his professional career in the radio industry.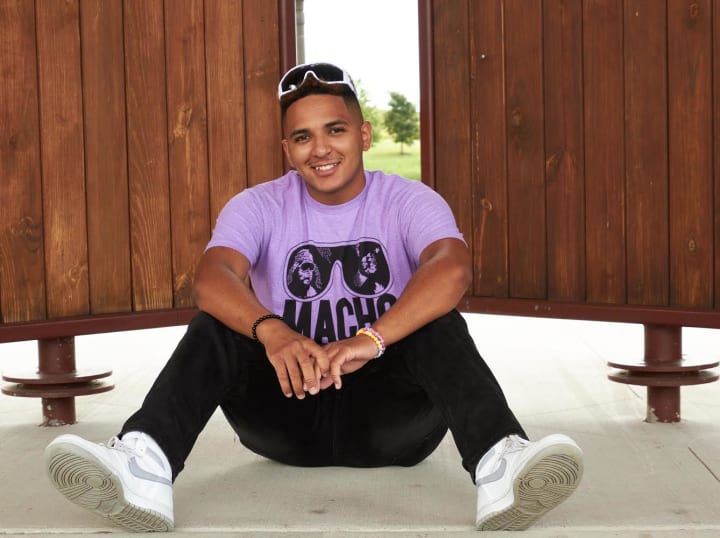 "I was shocked how much love I received from my family and friends that day," Lopez shares. At the time of this publication, For Chris' Sake has seven episodes, with the latest episode featuring a new segment called "The Crimes Against Pop Culture" with guest Jacob Pickett.
Lopez is a 2020 graduate of Indiana State University, majoring in communication and receiving a minor in Spanish. Upon his enrollment in 2016, Lopez admits that he had little idea of what he wanted to do, though, went forward with an interest in television. After diving into that industry, he realized that radio was more of a suitable match for him, thus beginning his some four years working at ISU's radio station, Z90.7 WZIS-FM, as a station manager and program director. There, Lopez was also the host of The Shut-Ins Talk Show for three and a half years and started a school podcast with co-workers titled Shut-Ins Unplugged, which he was involved with for two and a half years. More recently, he was employed at Midwest Communications at 100.7 Mix-FM as one of the on-air talents and as a board operator for them and their three sister stations.
As for For Chris' Sake, Lopez made the decision to begin such a platform as he was in search of a creative outlet to be involved with during the pandemic and for years to come. While he enjoyed his previous work with radio stations wearing several hats and being a guest on other's podcasts, Lopez expresses that he always had a demographic to keep in mind and a superior coaching him to meet the demands of said demographic. "It was great, but with my podcast, the only person I answer to is myself," Lopez said. "I love producing my own stuff. Everything is my decision and I wanted it to be my own thing."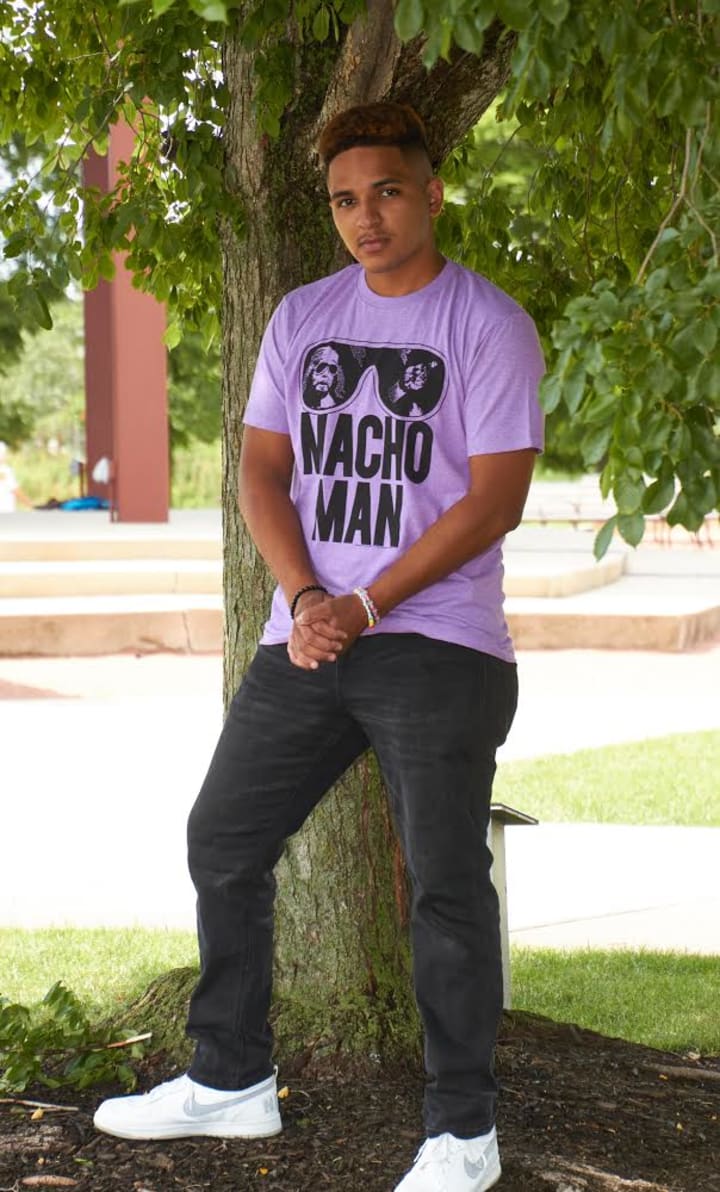 Those in search of a professional podcast that is simply fun to listen to, look no further than For Chris' Sake; Lopez admits that as the podcast is in its infancy, all episodes to date are more of an introduction to the show and it's content, which he refers to as "a cornucopia of topics". Inviting friends, family and guests of all walks of life, Lopez begins each episode by asking a question, or answering one himself if it's a solo episode. To better help listeners understand what they're getting into, the title of each episode is the main question as well. "It's all over the place," Lopez laughed. "That's me. It's my brain verbalized into a microphone. It's different. I've been different my whole life. I believe For Chris' Sake will have people caught off guard, but having fun at the same time."
Lopez came up with the catchy name of the podcast only several months ago, and after some searching on podcast streaming sites, he found that the name luckily wasn't being used. With the help of two friends, Neal Greene and Corey Clark, the logo and audio intro/outro for For Chris' Sake were created, with Greene designing the logo and Clark managing audio creation. Without their assistance, Lopez shared that the podcast may have been delayed or nonexistent, as these resources were made available to him per his helpful peers.
"Right now, the episodes are a taste of what I'm doing and they're not as traditional as your daily podcast," the host of For Chris' Sake explained. It is a place where he and his guests can learn about the world around them while talking about exciting topics, with some heavier discussions. Lopez wants it to be interactive with listeners too, noting that one of his favorite things is when people credit him for introducing them to a new movie to see or thank him for bringing up an informative talking point.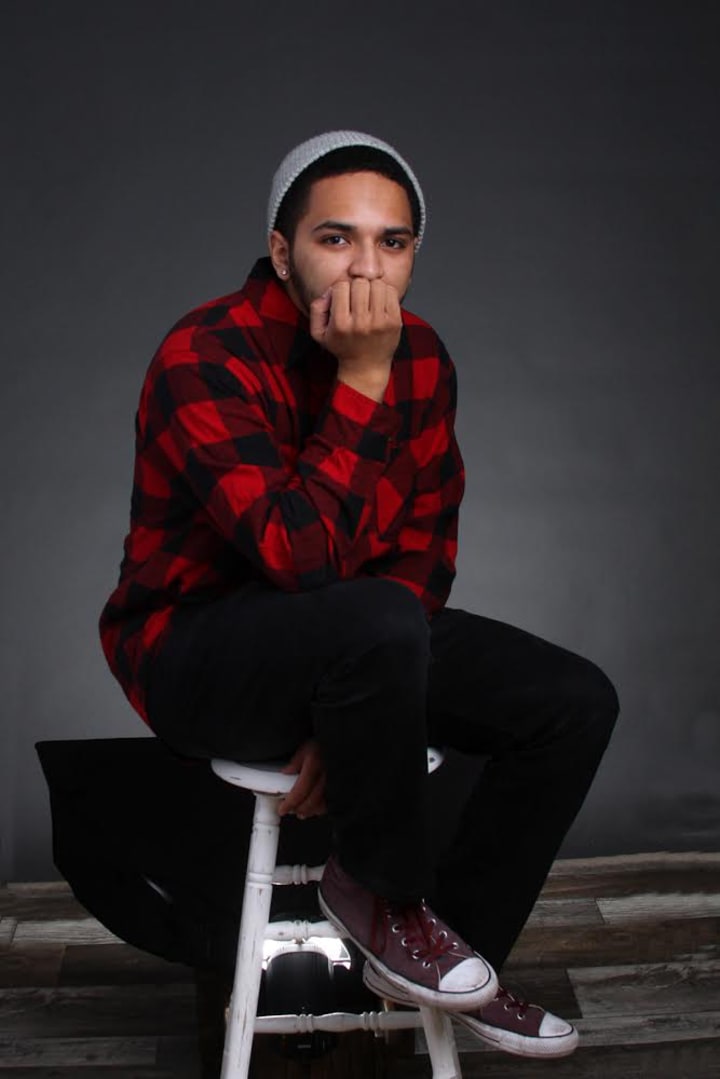 Aside from his own podcast, Lopez is also a personality on the YouTube channel Who Are They? Reel Entertainment. There, with friends based out of Cleveland, Ohio that he met at a convention, Lopez participates in various livestream podcasts and film watch-a-longs, as well as Spin From the Reel: A Schmoedown Reaction Show.
The future of For Chris' Sake, according to Lopez, will feature a new segment titled "Mikey's Corner" where a fellow friend of Lopez, Michael Haddadin, will have a pre-recorded question to ask guests while live on the podcast. In this exclusive statement from Lopez, he shares that the question can be serious or lighthearted, random or insightful. A concept Lopez calls "For the Sake of Cinema" is in the works as well. Also for upcoming content, Lopez will be watching and reviewing the NBC hit sitcom "The Office" for the first time.
Every episode he has posted thus far he is proud of and he strives to put forth his very best effort, every time. "I want listeners to hear passionate, genuine, real discussion. How could I expect anyone to care about what I'm doing if I stopped caring? The sky's the limit," he added. Currently, Lopez mainly records For Chris' Sake on his bedroom floor, allowing himself and his podcast guests to have a comfortable environment during the interview. Regardless of where Lopez creates his content, he assures that he is eager to create more. In doing so, he has found the hardest aspect of production to be locating someone comfortable enough in discussing difficult global and social issues and mental health, among other content For Chris' Sake is in the process of creating, but noted he has had luck in finding guests so far.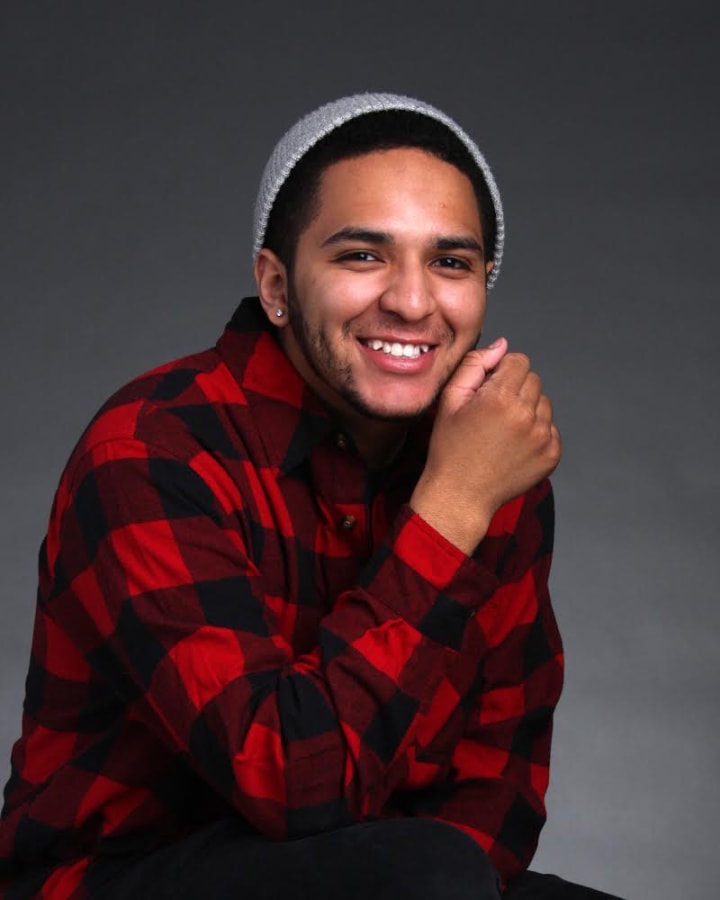 "There's a method to my madness," Lopez replied when asked where he pulls inspiration from. For Chris' Sake, according to the host himself, is what he has built using elements of some three of his favorite podcasts: Talk is Jericho, SinCast and SmoshCast. In the event that anyone is looking to start a podcast of their own, Lopez gives the insight that you must be willing to make the initial financial investment, noting that you may not see it back immediately after launching your project into the world. "You've gotta know what you want to do and decide what you want people to take away from it," the podcast host shared. "Set the standards in your first couple of episodes, and you'll likely look back and think, 'that sucked. That was awful'." Lopez confesses that he wasn't a fan of the first few shows he completed with ISU's podcast, though, after making 50 more and continuing to pursue his interests, his skills improved. "You will get better as it goes. And For Chris' Sake, do your research," he concluded.
The amount of time spent on editing his podcast episodes usually ends up being double the time of what the show actually is, a job Lopez said he is willing to do. "If you like what you do, do it. To me, it's bigger than clicks or listenership. When I drop a podcast, I feel like I'm doing something right, and that's totally worth it," he said.
For Chris' Sake can be found on any outlet you listen to podcasts on by searching "For Chris' Sake", on Spotify and Apple Podcasts. Watch Lopez and the rest of Who Are They? Reel Entertainment on YouTube and connect with them on Facebook.
Want to reach out to Lopez and be the first to know when there's a new podcast? Follow him on Twitter @CAnthonyLopez and on Instagram @c_anthonylopez, For Chris' Sake.