Elizabeth Luka's 1st solo release "Why Won't You"
While the song originally had other meaning, Luka has now dedicated it to Ukraine. Lyrics "you try to save me when I don't ask for help" says everything.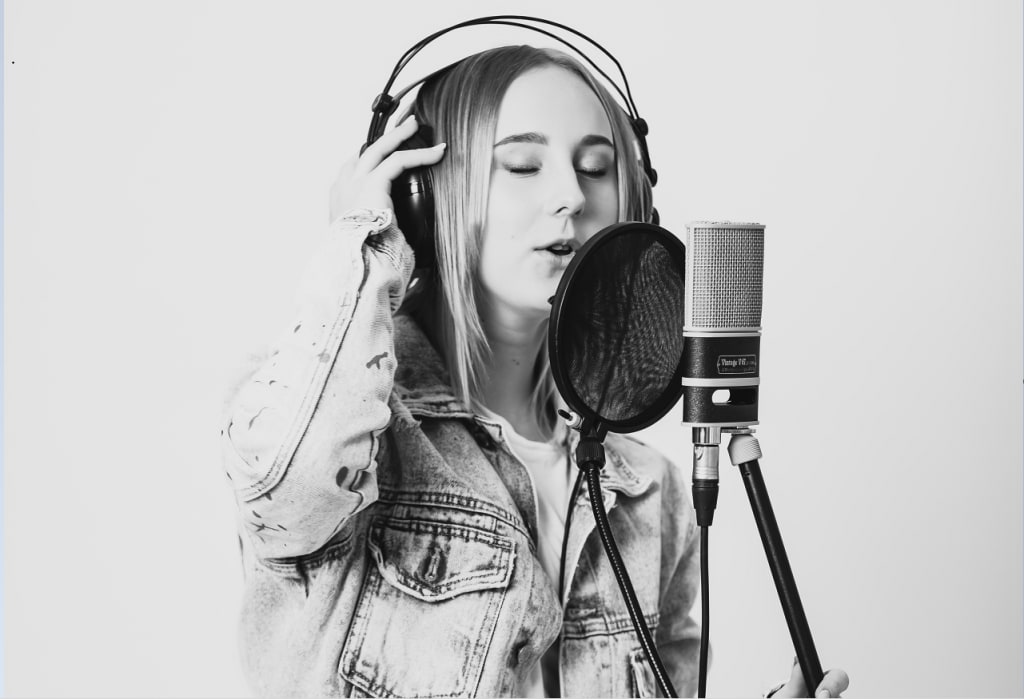 Elizabeth Luka is a 17 year old singer from Riga, Latvia. Her love for music, dance and stage began in early childhood, growing up in a musical family. She developed her stage experience by participating in various young vocalist competitions.

Elizabeth has a passion for exploring different styles of music. Through her studies at Riga Dome Choir School and by attending vocal studios she has developed her skills in choir, classical and pop singing.

At the age of 10 she released her first local album "Kā Puķe Aug" and began touring Latvia with well-known stage artists. To combine her love of music and dance (she has graduated the dance school "Dzirnas") the focus of Elizabeth's studies is musicals and she also takes part in a gospel choir. As Luka says, "Music is my whole life - it's a way for me to express my emotions - to hurt, heal, bring joy, love and feel."

Elizabeth's new single "Why Won't You" was written and produced by her good friend and classmate Patrick Tabaks. This song is a story about the affairs of the world and the heart that has affected Elizabeth both physically and emotionally. (bio)
Q: How long have you been creating music?
I started performing at the age of 3, but I have been creating music since 12 in collaboration with friends.
Q: What is it about music that makes you feel passionate?
Music allows me to express my thoughts and feelings and make others feel seen understood.
Q: Are you signed to a label, or would you like to be?
I don't currently have a label, but I've always had my mom-ager.
Recently, I have also been working with my friend and the writer of this single Patrick Tabaks.
Q: Do you have a preferred genre?
No, although I do love 90's music of all genres.
Q: Your new song "Why Won't You" was written by Patrick Tabaks? We interviewed Patrick a few months ago. Did he write it for you specifically, was it a collaboration or did he say 'hey, I have song that would be perfect for you?
Yes, Patrick did write the song and it was written especially for me. I asked him as a joke to write a song for me to compete in the national selection for Eurovision. He just asked what the song should be about, and he turned up with the song two days later.
Q: Tell us a little about the song.
The song is about the unfairness in the world.
Q: Were there any challenging aspects to recording "Why Won't You"?
I recorded the song shortly after having had Covid and my throat still hadn't recovered. I did enjoy the affect it had on the song though, as I sounded more emotional and raspier.
Q: Do you have any other plans relating to this release? A video?
We are shooting the video right now.
Q: Is "Why Won't You" your 1st release?
It is my first solo release, although Patrick and I released a single for his album in autumn last year.
Q: Has your musical journey had a deliberate direction, or did it simply evolve in whatever direction it found?
It was an organic development.
Q: Do you, or would you like to, perform live?
I haven't performed my single live yet, however I love performing live. I find that it's the best way to feel the emotions of the song and connect with the energy of the audience. Last week, I performed with my band Elysian which has always been a dream of mine since childhood.
Q: Is there a song, one of yours or a cover, you think would be fun to perform live?
I think performing any song, from the band Lawrence, would be really fun. I would also love to perform with Citi Zeni!
Q: Share a funny moment or positive experience that has happened during your career.
I was about to go on stage with a popular Latvian singer, Normunds Rutulis, and visited the ladies room. The lock got stuck and I was not able to get out, I was trying to unjam it whilst crying. Eventually someone let me out from the other side of the door. Not sure how good my snotty performance was, my mind has blocked it out because of the stress!
Q: What music do you listen to 'for fun'?
I go through phases, I really like 90's music but I will also indulge in some tunes from Eurovision.
Q: Who inspires you musically?
Anna Waronker is an inspiration of mine because she moves between genres and she's a strong woman.
Q: What's more important to you fame, or credibility?
Fame has never been a goal of mine, I find the idea of it a bit intimidating. I see music as a craft, it's everything I do, so credibility is much more important to me.
Q: If one artist were to perform at your party, who would get the call?
I think I would invite Citi Zeni because they understood the meaning of party.
Q: Do you have a preference… vinyl records, cassettes, CDs, or downloads?
Definitely vinyl records because I'm stuck in the music from past.
Q: What is your favorite/best outlet to connect with your followers Instagram, Spotify, FB, Twitter, iTunes? How would you want them to follow?
I'm most active on Instagram (e.lukaa) and I love hearing feedback from my listeners there.
Q: Do you plan to release one song at a time, or do you have plans to work on an Ep or album?
I'm currently working one song at a time, there's a new single in the pipeline I've been working on in collaboration Patrick Tabaks.
Q: Did I forget to ask something? Something you would like to say, that I did not address.
Just wanted to say, thanks for the interview and go stream my single! Catch you on the flip-flop! 😎
Reader insights
Be the first to share your insights about this piece.
Add your insights