Creator Chat: Colt Henderson
The Creator Behind the Creatures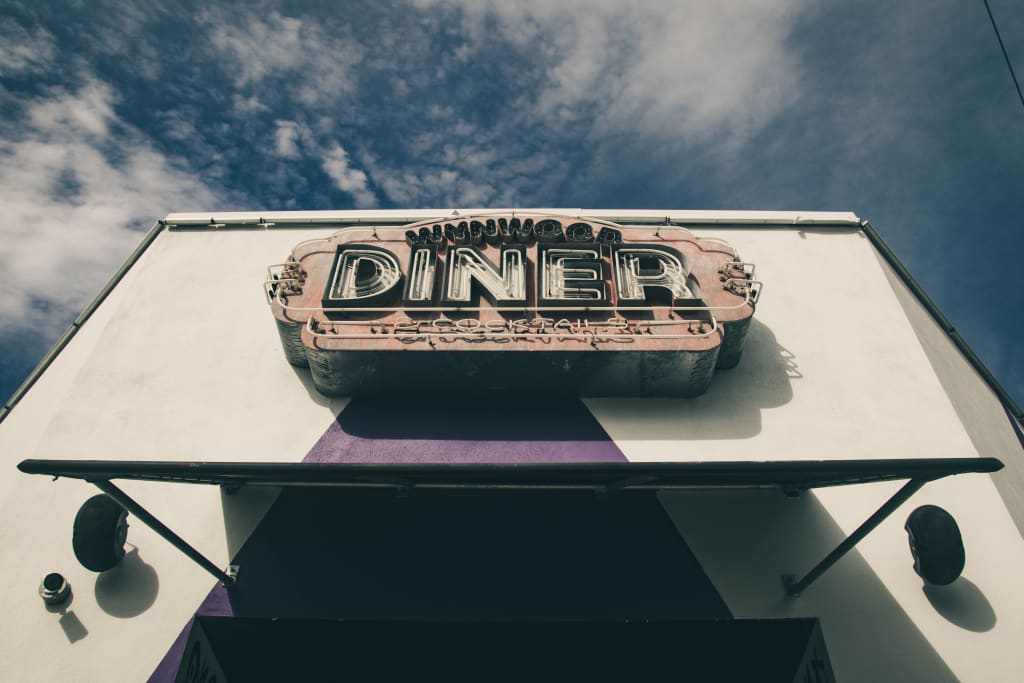 https://www.pexels.com/@banananardini
Me: "We're talking today with Cmh Hen, who writes on Vocal as Colt Henderson. Colt, I CAN call you Colt during the interview, can't I?"
Cmh: "Sure."
Me: "Can you tell me a little about yourself? Where do you call home? That kind of stuff!"
Cmh: "I live in Texas, I've gone to school in North Central Texas College."
Me: " Go Lions! Texas is a BIG place! I've heard that everything is big in Texas. Did that prepare you for the BIG audience that your writing has on Vocal?"
Cmh: "No! Not at all! Vocal is a great way to share stories, but I've never had this many people read what I write."
Me: "How do you feel about that?"
Cmh: "It makes me a little nervous, but it's the way to build an audience. I hope people come to enjoy my writing."
Me: "How would you describe your genre?"
Cmh: "I like creating worlds and universes, describing their backstories, fictional creatures, different races and peoples. I take something mundane and usual and , well, I like turning the ordinary into a nightmare. And then taking that nightmare and twisting it a bit."
Me: "Scary stories, then?"
Cmh: "Yes, I think of it as miscellaneous horror. Creepy and scary stories for sure. Also, magical horror, which is my preference. "
Me: "I get it. So, do you also like to read horror stories?"
Cmh: "Oh yes, I read horror, but I also read other kinds of books, too. I like philosophy, sci-fi, adventure, suspense, thrillers, and history. I love anything that catches my attention. One of the things that I like best about history are the myths that littler it. Greek mythology has inspired me in my writing in the past."
Me: "Have you entered any Vocal Challenges?"
Cmh: "Yes, and one of my favorites of the seven stories I have on Vocal is Utopia Redux. It was my first story and my first Challenge. Not my usual horror writing, it's a dystopian future. I was so into what I was writing I was sorry I had to stop once I hit the word limit. It's definitely one story that I plan to go back to and expand and develop it further."
Me: "Can you pretend to read your stories for the first time? Tell me how you would describe it."
Cmh: "Well, I guess I'd have to say that I can rant sometimes. Lol. I get caught up in telling the scenes and sometimes I tell the reader too much. I joined Vocal to get an audience for my stories and also to develop myself as a writer. To be honest, I guess my writing is average; I wish it was more than that sometimes, and I know that I am growing as a writer as I keep entering challenges and sharing what I write."
Me: "What one thing do you want to learn and apply to your writing?"
Cmh: "That's easy- dialog. I need some help with that and I think it would make my characters more real. I don't have a lot of practice with it yet and it will really make my writing more interesting."
Me: "Let's get into the personal stuff, okay?"
Cmh: "Okay, I'm ready for that. What do you want to know?"
Me: "We'll start easy: Dogs or cats?"
Cmh: "I like all animals. I do have two dogs, though: Sir Cottonwood III and Lucyfur Morningstar."
Me: "What is the perfect temperature in a room to sleep at night?"
Cmh: "As long as it's a little chilly I'm good. I just need my pillows and a fan running."
Me: "I'm going to get a bit more personal here….."
Cmh: "ok…."
Me: "What is your guilty sandwich indulgence?"
Cmh: (laughing) "That's easy! A BLT with thick-cut bacon, romaine lettuce, juicy tomatoes, sauteed onions, pickles, pepper jack cheese, on Texas toast."
Me: "Well, Colt, you certainly DO have a gift for descriptions, I think I need to cut this interview off now and go make me a sandwich! Thank you for talking with me."
--------------------------
After our interview I decided to take another walk through Colt's stories, I remembered another fine description of food in the story of his that is my favorite. I dare anyone to make it to the end of this one and not immediately want a diner breakfast!
The interchange between the two main characters shows me that Colt has been practicing his dialog skills. It's a good story that shows the importance of clear communication, and it comes with his signature twist!
Creators
About the author
It's my time to find and use my voice.
Poetry, short stories, recipes, and a lot of things I think and wish I'd known a long time ago.
Reader insights
Be the first to share your insights about this piece.
Add your insights