An Interview With Scott Goodstein About Political Text Messaging
Scott Goodstein is interviewed about text messaging within politics.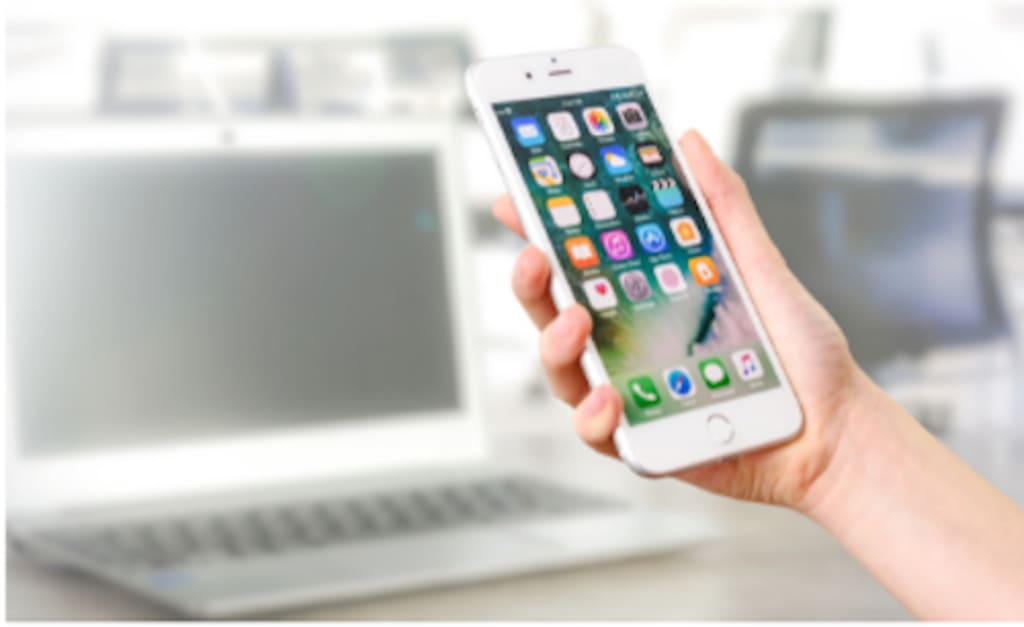 What is the history of text messaging for political purposes? When did it first begin?
Scott Goodstein: Text messaging for political campaigns started during Barack Obama's 2008 campaign. I had the honor as part of my portfolio of work for the campaign experimenting with many new digital platforms. Mobile was the new frontier. We built a program that brought more citizens into politics while disseminating information about ways to early vote, how to find your voting location, and much more. It was awesome to build a system that greatly helped increase civic participation. Unfortunately, a few election cycles later, we must fight to make sure text messaging is not used to add to the chaos, confusion, spreading of misinformation, or adding to the division in our democracy through illegal and nefarious spam.
What did a full mobile program look like back in 2008?
Scott Goodstein: Our goal was to use each piece of the phone's technology as a method for organizing. We experimented with everything from text messaging and interactive calling to uploading and downloading mobile photos and videos.
Obama's mobile program was centered around creating our unique shortcode, 62262, spelling O-B-A-M-A. This shortcode allowed the campaign to distribute text message alerts to thousands of supporters, keeping them informed of campaign news, announcements, location-specific events, and volunteering opportunities.
The second phase of Obama Mobile included specialized content such as ringtones and wallpapers, which allowed users to customize their electronic devices and showcase their support of the campaign.
This phase also included interactive voice response (IVR) services that helped supporters to access voting information specific to them. This was the first time that IVR technology was used to promote early voting locations.
And the next phase was adding photos and video sharing to Obama Mobile. This phase included everything from first-generation transcoding of issue-specific videos of Obama's speeches to work on dozens of different types of cell phone. We also started to encourage supporters to text in a photo from an event or a rally to the campaign's headquarters. This type of organizing was used by poll watchers for election protection issues as well.
And the final phase of Obama Mobile was building and launching an iPhone Application (mobile app) to assist the campaign with Get Out The Vote (GOTV) calls. This was one of the very first iTunes applications developed and was the first political iOS app developed.
The White House recently announced more efforts with text messaging. Why is this significant?
Scott Goodstein: It was exciting to see the White House Office of Public Engagement add a new official channel of communications. Text messaging is part of our culture and an understood way we communicate with our loved ones, our friends, co-workers, and even our employers. The government is far behind recognizing text messaging as an acceptable channel of conversation. This channel is a good starting place for giving opinions and quick feedback on issues. We did a lot of quick three-question survey-style polls and membership engagement on the Obama campaign back in 2008. I am excited to see how the Office of Public Engagement evolves its text message communications in the days to come.
Similar to your 2008 examples, the White House is asking citizens to opt-in to their program. Can you discuss non-opted in text messaging that many of today's campaigns are using?
Scott Goodstein: In order to skirt the rules of the FCC and TCPA, peer-to-peer (P2P) style text messaging was created. This is essentially loading a few hundred cell phone numbers at a time into a mobile app that allows a volunteer to register a ten-digit number (10DLC) and spam these consumers with text messages. They never asked to receive these messages and have no idea who is sending them.
Do you think P2P text messaging should be used?
Scott Goodstein: No, I think it's illegal and unethical to consistently spam people with unwanted messages.
What can the FCC do to protect consumers from spam?
Scott Goodstein: The FCC can review its policies and close any and all loopholes that are causing rampant and impossible-to-stop political text spam from occurring. They must acknowledge that texting an entire voter file of unsuspecting voters is not peer-to-peer communication. These messages are also impossible to opt out of as political campaigns are not required to keep a permanent do-not-text list.
Currently, there is no punishment preventing voter-file managers, data providers, and other campaign aides from selling cell phone numbers that have opted out of political communications. These brokers are not required to create a permanent do-not-text list. The FCC could simply require creating a permanent do-not-text list at the broker level or even a carrier-based blacklist.
Today's massive volume of unregulated political mobile spam is turning into a tactic of voter suppression. These unlimited messages are now being used as persuasion messaging, often sending out misleading information and thwarting civic turnout efforts by adding chaos and stress to an already divided electorate.
What do you think about the Democratic National Committee's defense of unsolicited messages?
Scott Goodstein: I believe the Democratic National Committee's defense of unsolicited messages to be short-sighted. Spamming fundraising donor lists works and helps politicians to raise a few extra bucks, but is most likely not going to stop this segment of high-net worth voters from turning out. However, spamming low-turnout voters is very different. It is hard work to cut through the clutter and get these voters engaged. I believe spamming these voters will just cause more clutter and confusion than adding empowerment and increasing engagement.
What are your thoughts on the effectiveness of 10DLC regulations?
Scott Goodstein: I do not believe that 10DLC regulations will be effective in controlling political spam texts, partially due to how weak the penalties directed at companies contacting individuals are.
Nefarious spammers can send messages through unregistered 10DLC containing false and misleading information by simply paying a slightly higher fee for using an unregistered code.
Heading into November's election, do you believe that the 10DLC rules will pose a threat to a free and fair election?
Scott Goodstein: No, I believe the opposite to be true, as allowing unsolicited political texts to flow freely will annoy people to the point where they stop listening to it all. Just like sending hundreds of robocalls a few days before elections, some portion of these undecided voters are going to become disenfranchised. They'll be confused about what to believe, frustrated by the amount of noise, and less motivated to turn out.
Read More of Scott Goodstein's opinions about this subject at:
About the Creator
Scott Goodstein is an accomplished professional within politics and the Founder of Catalyst Campaigns. He brings many years of professional experience to the business & political sectors.
Reader insights
Be the first to share your insights about this piece.
Add your insights