An Interview With Frank Chiaro About His Trip To Ecuador
Frank Chiaro talks about his recent 5-week trip to Ecuador volunteering at the world renowned nature reserve known as Tesoro Escondido Reserve.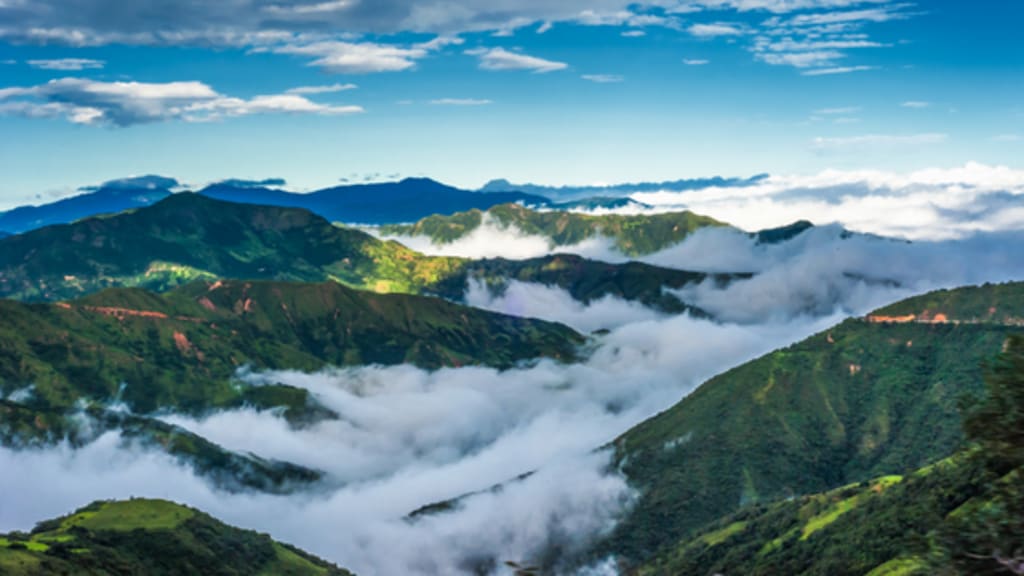 Question: What Is The Overview Of The Work You Did This Summer?
Frank Chiaro: I spent 5 weeks in Ecuador volunteering at the world renowned nature reserve known as Tesoro Escondido Reserve. We did a variety of things throughout my time in Ecuador. This included seeding collections for the magnolia tree, complete wildlife surveys for moneys, built a bee house, performed mings, and more.
Question: Tell me more about your trip and how you got involved
Frank Chiaro: I have been very interested in environmental science for many years, and had been looking for an opportunity to apply what I have learned in a more impactful way. The 5-week trip seemed like a great opportunity to focus on helping the lives of countless animals and helping to preserve their environment.
Question: What Were The Main Focuses During Your Trip?
Frank Chiaro: We did quite a few things that focused on environmental science and helped set up the best courses of action for wildlife in the area. This included:
Seed collection for the magnolia tree, a very rare once thought to be extinct tree that is found on the Tesoro Escondido reserve.
We would go on wildlife surveys for monkeys, specifically the capuchin, the howler, and the brown headed spider monkey. All endangered species, they are able to thrive in the reserve protected from the logging companies in the area.
We would go on surveys where we hike the mountains of the choco, listening and watching for birds of all kinds, including tucans, parrots, and all kinds of reptiles.
We built a meliponario, which is a bee house. We spent a lot of time with biologists who focus on insects and bees, and learned how to bee keep, as well as the environmental benefits for these bee homes in the local communities. The goal was to run a workshop to help locals learn how to harvest their own honey from these stingless bees.
We also worked with fungi experts to help harvest, photograph, and identify the many fungus that grow in the reserve. The goal was to create a simple and visual guide to the diversity of fungus in the choco rainforest.
We would set up camera traps throughout the reserve, hiking through immense collections of trees and leaves. We would then collect the SIM cards, and go through the pictures and videos that the camera had captured. We would see many different animals. From mice and wild dogs, to anteaters, cougar, ocelote, and jaguar, there was a huge collection of wildlife that we were able to identify as residing within the reserve boundaries. We would record the findings in a spreadsheet to then be entered into the official database of the reserve.
Question: How Did You Help The Communities During Your Trip?
Frank Chiaro: We performed mingas, which are activities to help improve the communities. They are required by all the locals in the area, and are usually focused on restoration of different public goods. The focus of our minga was to rebuild a section of the local road that had become too muddy for horses to pass through. So we harvested rock and dirt with shovels from the mountain side, and lugged the boulders in a wheelbarrow up the mountain for about the whole day.
Question: Would You Do The Trip Again If Offered The Opportunity?
Frank Chiaro: Absolutely! Not only did I learn about a ton of different wildlife and how they function, but we were able to provide necessities to the wildlife that was in need. Additionally, it was very interesting to learn about other cultures and expand my knowledge of how other countries function. I would highly recommend this trip to anyone interested in wildlife and helping animals.
About the Creator
Frank Chiaro is an accomplished college student who is passionate about technology, art, and environmental science. He currently resides in Portland, Oregon.
Reader insights
Be the first to share your insights about this piece.
Add your insights