An Interview With Andrew Jara, Director of "The Last Ones" on Amazon Prime Video
The award-winning Latino writer and director is slated to release his short horror film that was shot on Zoom, titled "Wellness Check", on YouTube on Wednesday, March 17.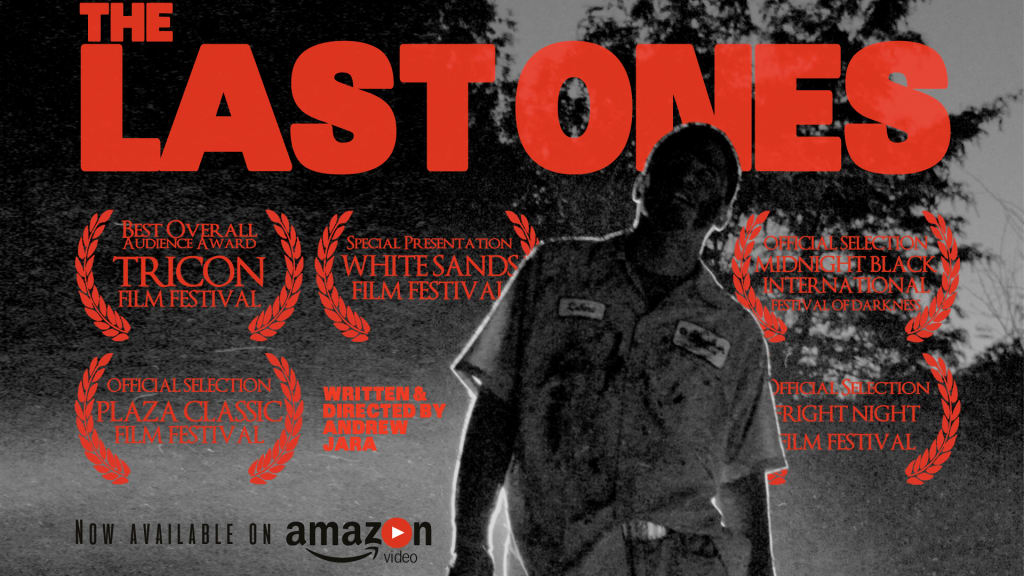 "The Last Ones" (c) 2012
In El Paso, Texas, resides director, writer, producer, editor and podcast host Andrew Jara of Jara Films, most known for his feature films "The Last Ones" (2012) and "Borderland" (2016), available on Amazon Prime Video. Currently, his 2020 cosmic horror film titled "The Empty Space" is in the works with distributors, making its way through festivals and most recently brought home the award for Best Feature Film at the 14th annual Sacramento Horror Film Festival. Filmed entirely on Zoom due to pandemic-related restrictions and the recommendation to social distance, Jara completed a two-cast member short horror film in August called "Wellness Check", starring Katherine Smith-Rodden and Adam Bussell, which is scheduled to become watchable for the public on Wednesday, March 17 on YouTube.
For fans of the genres horror, thriller and science-fiction, one of the feature-length films from Jara's college thesis project, "The Last Ones", can be rented or purchased on Amazon. The film, which was originally screened at festivals under the title "Last Days", follows two men surviving a post-apocalyptic world wiped out from a lethal virus, though, more knowledge of their lives unravels after they meet a mysterious woman. Jara re-edited the original cut to the version it is available as now for streaming, an opportunity he saw arise after having sat with the movie on a hard drive in his closet for several years. "I watched it back, and thought 'when they make the jokes about student films, this is it'," he joked, noting that despite several errors, he believed the movie still contained many good parts.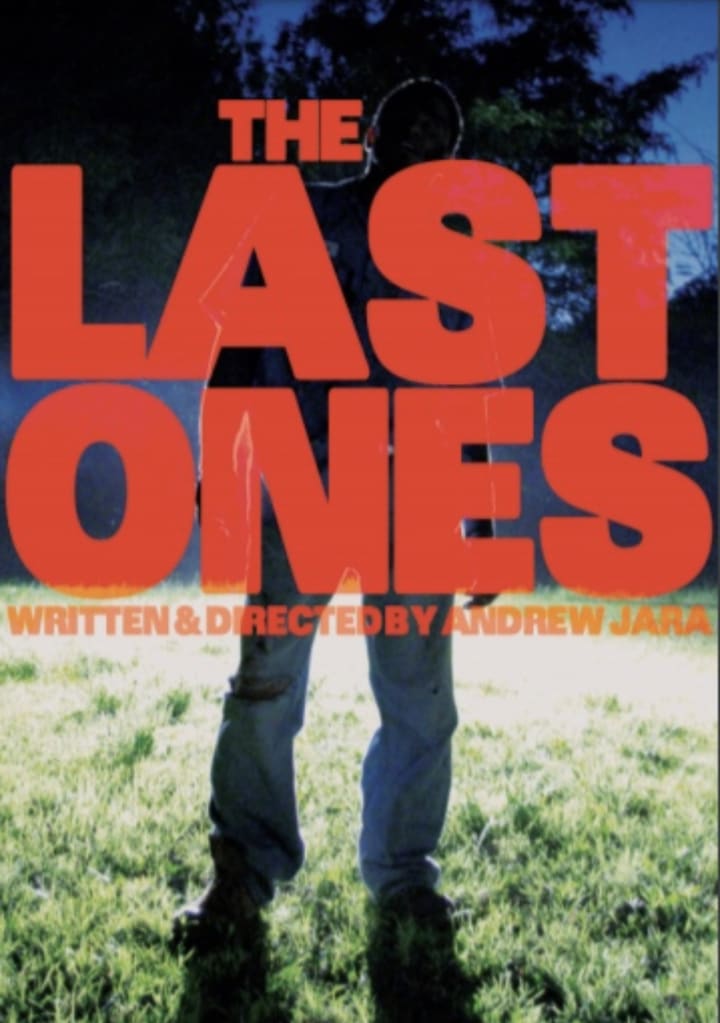 Free to watch for Prime members at the time of this publication is "Borderland", Jara's second film that he created in an effort to see if he still wanted to direct. Shot in El Paso with a mere three person crew, the writer and director also took on the roles of editor, producer and cinematographer for the production. As co-producer is J. Whitney Epp, a close friend, fellow podcast host and colleague to Jara, with "The Last Ones'' actor Mark Ocegueda on assistant camera and key grip. The synopsis of the Texas-filmed action, crime, comedy and thriller movie reads:
"In El Paso, Texas, Sarah finds herself in a very bad debt to an even worse cartel. To pay it off, she will have to find some missing money with the help of a mysterious stranger."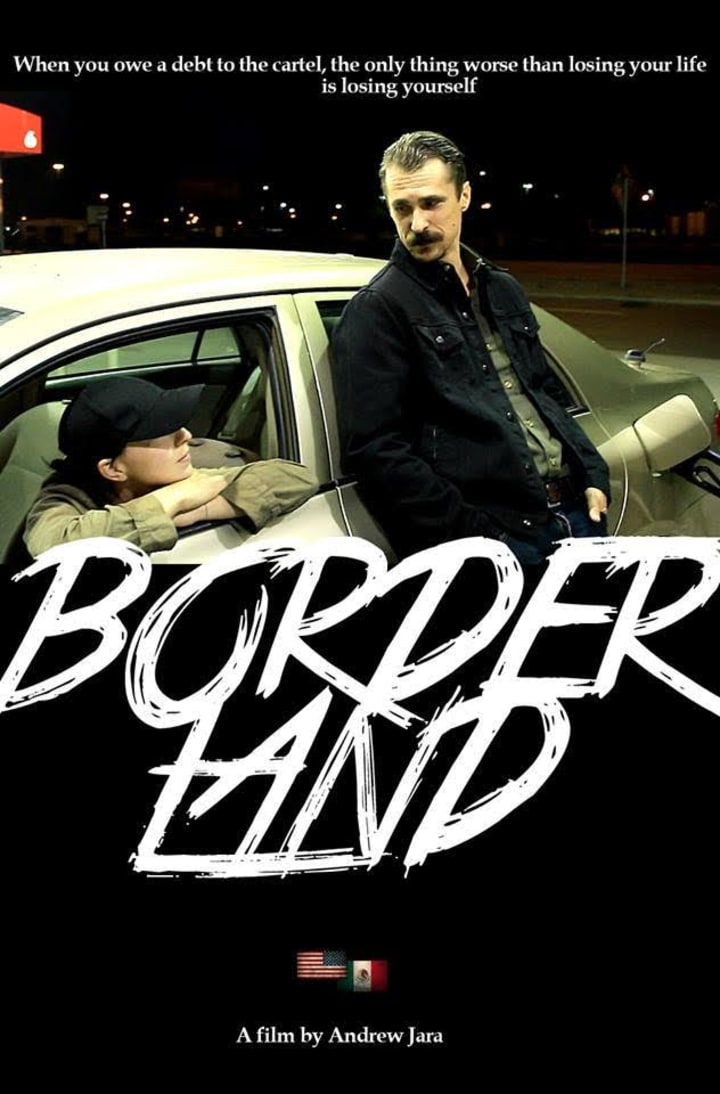 With the cast outnumbering the crew, the "Borderland" independent filmmakers filmed the starring talent Elle Army, Joe Sinclitico, Juan Manuel Cazares, Charlavail Effron and Jacob Garcia over a four-day weekend working only nights from roughly 8 p.m until 4 a.m., according to Jara. After being bought by distributors, the film received viewership from around the world, with Australia taking a particular interest in the movie, so much so that Jara was contacted to be on an Australian radio show for an interview on his inspiration to make the film.
After the success of his first film, "The Last Ones", a zombie feature, Jara moved to Los Angeles, Calif., to sell the film to distributors, only to find no luck and be overcome with anxiety. "Something felt off all of the time. The cliché depiction of anxiety shows someone always sad and in bed, but that just wasn't my experience. I could talk with friends and laugh with coworkers, but something was always off in my life in LA," the director recollected. Inspired by this self journey, Jara went on to work at a news station for five years until he could budget his cosmic horror movie that released in 2020, "The Empty Space", starring "Borderland" actors Cazares and Sinclitico, Marlon Lewis, "The Last Ones" actor Pablo Medina, Rachel Olson, Austin Savage and introducing Valerie Alene, who served as the productions co-producer as well. Jara, alongside assistant director Stephanie Strahan, completed filming some two years ago over the time span of a week. "Aimee Andrews deals with grief and anxiety after a violent attack," reads the feature-length indie film's synopsis.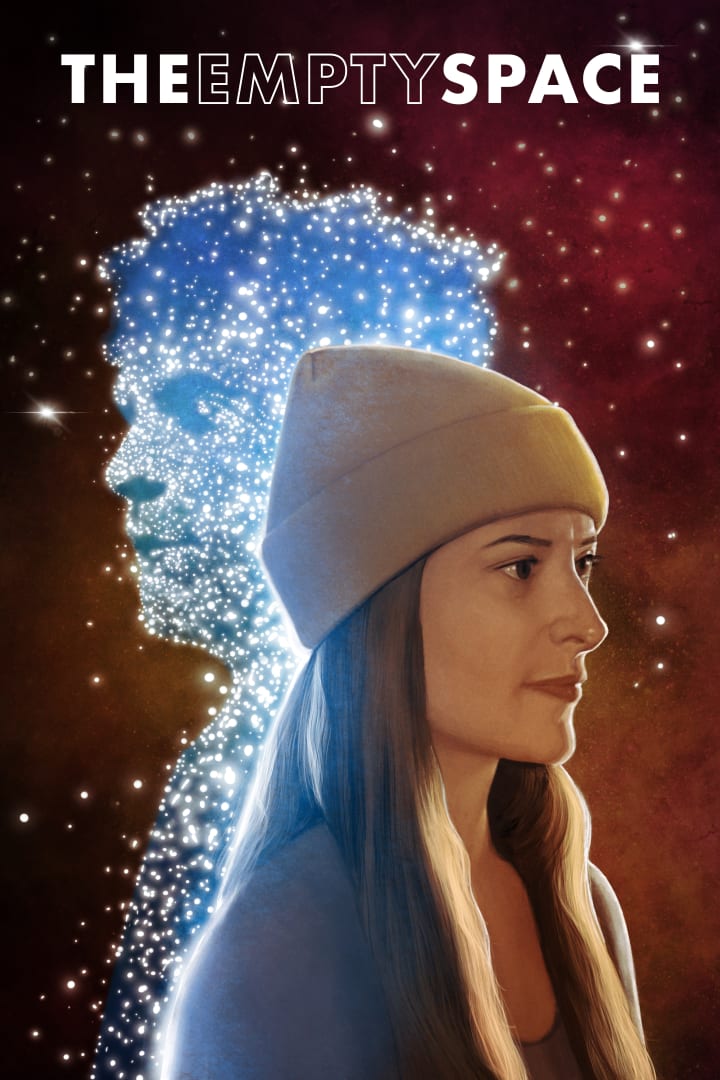 Despite the pandemic making placements in festivals farther out of reach for indie directors, "The Empty Space" received a win from the Sacramento Horror Film Festival and a nomination for Best Film at the American Horror Film Festival. For most festivals, the refusal to screen his movie was due to the film's feature-length running time as they do not showcase many features and Jara and his cast's names not being of recognizable talent. This superficial barrier, along with the stress of organizing a long project such as a feature film, are what Jara finds to be most challenging in his profession. "If I'm given constructive criticism and then practice, I can become a better director with that, but I can't do anything with hearing, 'your movie was good but we don't know who you are,'" added the filmmaker.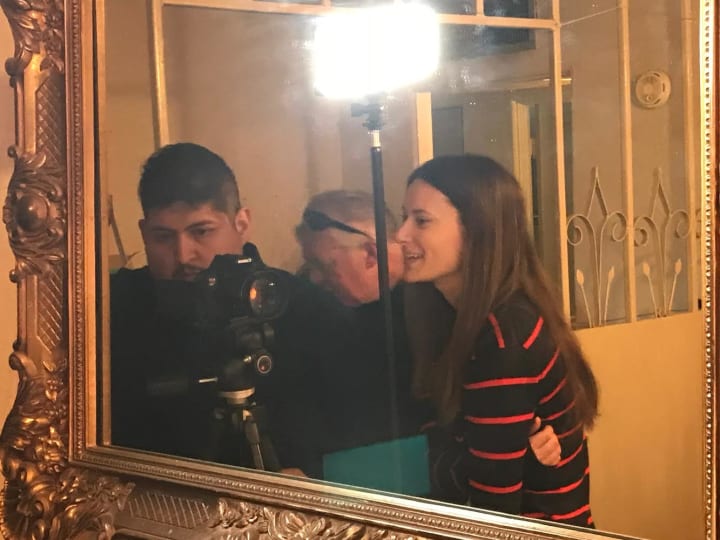 Plans for the future of Jara Films include publicly releasing his most recently completed work, "Wellness Check", a short film. Being the first of many to come, the horror short runs a total of 5 minutes and was made on a shoestring budget of an estimated $140. At the 2020 Oregon Scream Week, "Wellness Check" won Best Original Concept. It is slated to air on the Jara Films YouTube account on Wednesday, March 17.
"In this award-winning short film, Kristy just wants to check on Mark's safety. It's scary out there."
Continuing with shorts is where Jara has an interest in going next, to gain knowledge through his time creating and on set as well as boost his reach in viewership as festivals are more keen on selecting to show short films over feature-length productions. Several scripts for shorts that Jara plans to make are soon to be pitched, including a horror thriller regarding an evil Amazon Alexa-type device, a Día de los Muertos ghostly short film and a live-action/pop-up book animation short featuring the history of La Llorona. His interest in the story of La Llorona exists in part by the diversity of it amongst Latino countries, some in which not even calling her La Llorona. To tell her scary folklore tale would be a way for Jara to pay respects to his Latino heritage, with the animations featuring work from fellow Latino artists. Teaming up with director of photography Kelsea McCulloch, the pair are in talks to complete numerous shorts when it is safe for cast and crew to film together.
Seeing diversity on set is a good feeling to Jara, noting that he also enjoys collaborating with others and seeing when cast members take his director's vision and build something better off of it. He wants to see more representation behind the lense in the filmmaking industry as much as it is encouraged to be in front of the cameras, referencing the cases of working members of the storytelling process creating art based on what a culture brings them while simultaneously projecting racism. "An example would be how some will celebrate Cinco de Mayo while still wanting the wall built," he stated.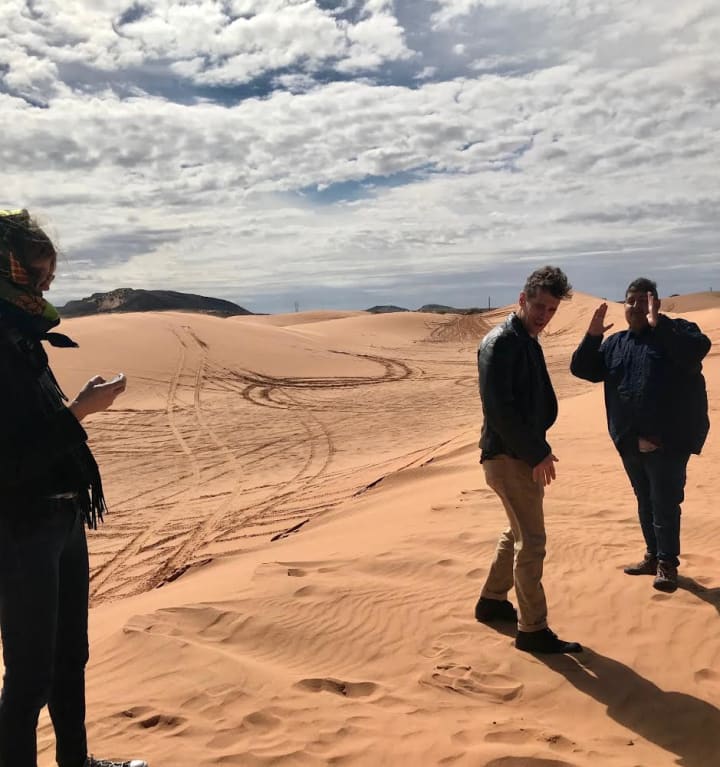 "I fall into the Selena category, which is too Mexican for America and too American for Mexico," Jara laughed. "Growing up as a Mexican kid from Texas wanting to be a director, I often wondered if I could do it." In his early life, Jara could have been found aspiring to be a rap musician, writing detailed stories. With his father's influence in showing him the world of cinema, Jara's passion for storytelling translated into filmmaking, and he decided to take the risk after having watched "Hellboy" (2004) seeing a fellow Mexican director, Guillermo del Toro, create a movie, not on the subject of his ethnicity, but on a story of monsters. "I even have a Hellboy tattoo," he added. Horror is his preferred genre as he enjoys its versatility, though, he writes scripts consisting of numerous tones and of any genre, citing that choosing what the genre is usually comes last in his creative process. "I build the idea, then the character, and lastly the story," he explained, additionally admitting that "Borderland" began as a horror, but ended up being a suspenseful crime film. Authenticity from the directors stands out to him, as do singular plots rather than movies and TV shows you'd need to spend weeks catching up on previous films to understand.
The Bomb Squad, featuring co-hosts Jara and Epp, is a film discussion podcast that the duo began during the pandemic to chat about movies that are universally disliked. The now 17-episode show can be found on Apple, Spotify, and several other listening platforms. Their focus, Jara shares, is to talk about a positive spin on films that take "Freddy's Dead: The Final Nightmare" to the extreme; films that may not have the best makeup or special effects, but go all the way into their productions, are what Jara considers enduring, noting that regardless of the negative opinions of the masses, it is likely all of those behind the making of these poorly-rated movies worked tirelessly to create it. "As someone who has made a movie that people walked out on, it's a bit overwhelming. I'd rather be too nice than too mean. They're not perfect, no film is perfect, but it is more enjoyable to find something good about even the movies everyone hates," the director explained.
Advising anyone interested in becoming an established director, Jara notes:
"Get your work out there as much as possible. You've got to have something to send people to watch; others need to see what you're making. I wish that's what someone told me. Movies are subjective; the right people will find it and love it. By making stuff and putting it out there, at least you're giving yourself a chance."
Jara can be found on Twitter @Jara_Films and on YouTube.
Find The Bomb Squad on Twitter @bombsquadcast and on YouTube.
•••
Thank you for reading! If you want to support articles like these, please share, leave a tip and be sure to follow me on Twitter @horrorwriterang!