A Foundation of Encouragement and Support:
Diana Richardson-Phillipus on Empowered Women Empower
Diana Richardson-Phillipus
For every successful woman, there is another woman who has helped her to achieve her goals. No woman is an island; even the most successful women have had help along the way. Whether it is a mentor who provided guidance, a friend who offered support, or a family member who believed in her abilities, every empowered woman has someone in her corner. This is not to say that women cannot be successful on their own; indeed, many women have fought hard to overcome obstacles and achieve their dreams without assistance. However, it is important to remember that we all stand on the shoulders of those who have come before us. This premise is the driving force behind Empowered Women Empower.
Founder and CEO of DR Global and Empowered Women Empower, Diana Richardson-Phillipus, has been on what she feels has been a long journey in building this company. Starting as a brand, she was unaware of its power until she dove headfirst on a mission to both empower women and find empowerment from other women for herself.
In a brief interview, Diana details her journey of empowerment and why there is significant value in empowerment. She emphasizes the importance of empowerment, both in terms of individual growth and in terms of its ability to create positive change in the world. Diana shares that empowerment is not simply about achieving personal success but about using that success to create opportunities for others.
Let's get into it so we can all be inspired.
After launching DR Global, you envisioned and created the brand Empowered Women Empower. What "ah-hah moment," thought, or feeling was the driving force behind developing this brand, which has now become a standalone company?
What a great question! Empowered Women Empower was born many moons ago before I had ever imagined starting a business. I wrote papers on women's empowerment when I was in graduate school. I had always envisioned the empowerment of women being a catalyst for change. Once I launched DR Global LLC and began my journey of connecting, empowering, and building women thru my many trade shows and conferences, I utilized the Empowered Women Empower brand. As I continued on this journey, I soon realized that EWE was so much more than just a brand; it was an entire movement, and it was at this point that It was decided to make EWE a corporation.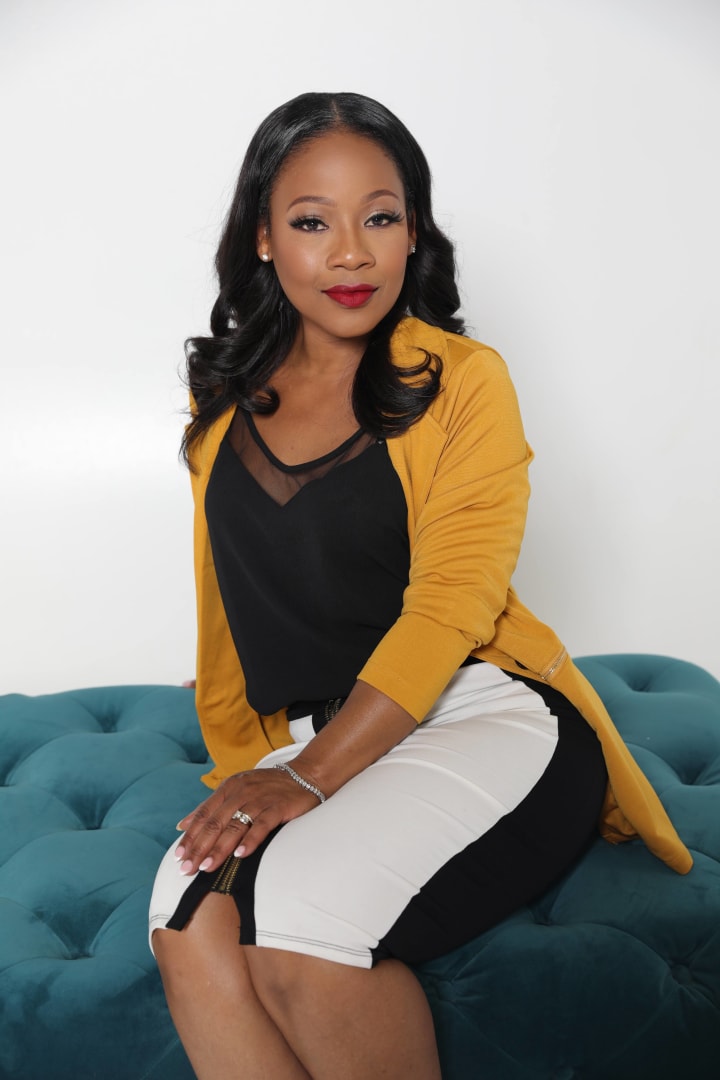 EWE's feedback and recognition are quite humbling, and it is swiftly becoming a household name. Empowered Women Empower is on the move! And there is so much more coming with this movement. The goal for EWE is to continue to reach, uplift, educate and empower women and take our platform to the next level. EWE has made a significant impact and is looking toward our continued growth in 2023.
How do you define empowerment, and why is it essential for women in business today?
Empowerment is the ability to uplift, support, connect, build, and create an environment for success. It is of the utmost importance that women in business have a support system and related resources that empower them to be their best selves in business and beyond. It is extremely hard being an entrepreneur, let alone a woman entrepreneur, and having an outlet that can share your struggles and impart knowledge and safe spaces is a must. Empowered Women Empower is just that vessel.
Why do you think Empowered Women Empower is important for women?
EWE stands on its mission to curate spaces for women to connect, network, showcase their products and services, and gain valuable business-building tools. I always say that it takes a village for women in business, and we are stronger together. EWE is important for women for these very reasons. When starting in business, It can be an overwhelming experience; trust me, I know! You want to connect with like-minded women but may not know where to start. One may wish to participate in tradeshow events but don't have enough capital or may not feel that their business is at a point where they can do so comfortably. Also, some women have not yet stepped out on the road to entrepreneurship and are unsure of what they need to do and want to gain knowledge. Empowered Women Empower encompasses all these areas. These points were in my mind when I started this journey of creating EWE. I curate spaces that will not break the bank while the most valuable experiences for women.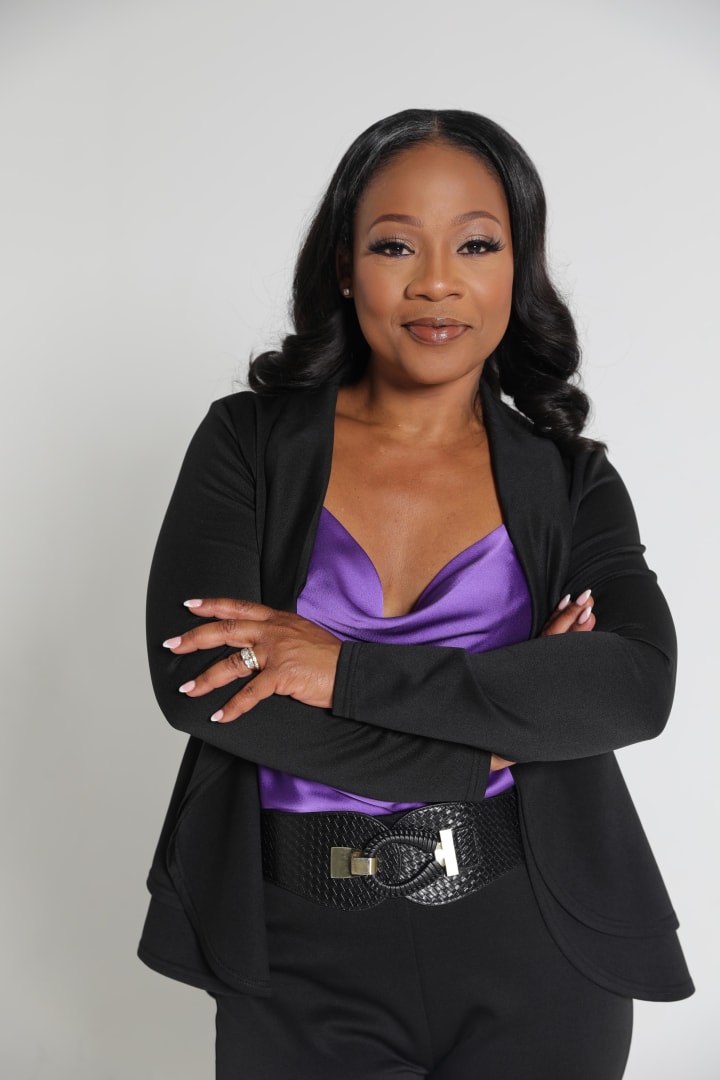 How did you decide on your target market, and what attributes did you put in place to draw them in?
I decided way before EWE was born that I would serve women this way. I can remember writing papers in college about women's empowerment and serving as a catalyst for change in this area. It's funny how things come full circle! The biggest drawer for EWE is the authenticity of the brand. EWE continues to stand on its mission, and I believe that makes all the difference.
Empowered Women Empower has grown exponentially over the last year with sold-out events and building women's networking communities. What changes are you making (if any) to make this brand bigger?
Great question! With the success that EWE has had over the last couple of years, it has been truly heartwarming. EWE will continue to hold events bringing to the forefront women entrepreneurs. We are expanding our network with sponsors who have this same vision! EWE is defiantly on the rise and always in the creative processes to bring the experiences to empower, uplift, support, connect and build women.
Why should every woman strive to be an empowered woman?
I kind of look at this question in a different light, why wouldn't a woman strive to be empowered? Being empowered is strength, knowledge, and, most importantly, it allows you to give back. I cannot express enough the sense of pride I receive when I see the light bulb moment in another woman during my conferences or when EWE has its trade shows. I have women entrepreneurs showcasing their product/service for the first time and getting their first customers and the smiles on their faces. Being empowered is a vessel to empower, and it's the best feeling in the world!
What do you say to those who do not believe empowerment is followed by success?
The word success has a powerful yet complex definition for every person, which should be expected. Success is about what the individual wants to achieve; each milestone, goal, and achievement is a success! So, when I think about success in terms of empowerment, once a person has been empowered to step into a place they thought was once unachievable or learned a new thing and stepped out of their comfort zone, that in itself could be defined as a success.
What is next for Empowered Women Empower?
EWE is constantly evolving; we are always striving to reach new heights to bring awareness to our mission and stay connected. We are currently preparing for our next two events in July, one being our Summer GLO Popup Shop (7/23/2022) and our Queens BIG HAT Lunch & Learn (7/30/2022). All geared toward the Empowerment of women in business. EWE is also in the planning phases of our upcoming events for the remainder of 2022 and moving into 2023, which will continue to house our Popup shops and conferences. As we continue our growth, EWE is moving towards scaling our outreach into a larger arena to continue to bring awareness to our mission while serving the community.