What Other Versions of Jason Could Be Added to 'Friday the 13th: The Game'?
Here is a list of remaining Jason Vorhees incarnations that are more than likely to show up in future games.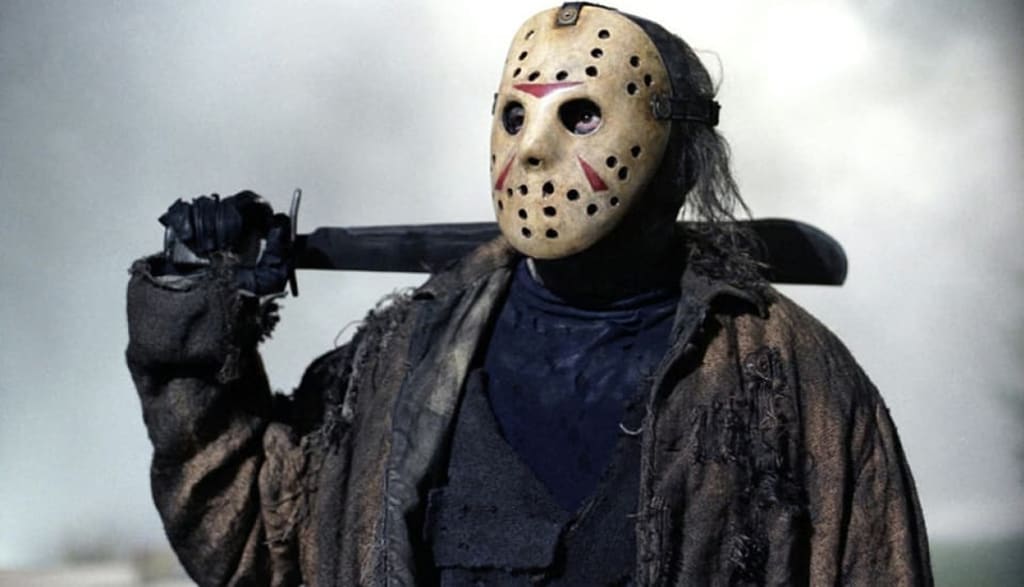 Jason Voorhees is one bad man... er, zombie, thing, whatever. He took over horror movies and is now one of the biggest things in the gaming community. While Friday The 13th: The Game has been riddled with bugs and glitches, it's also an incredibly fun experience whether players are controlling Jason or a hapless counselor.
Almost every incarnation of the hockey-masked killer is in the game, including the version before he got the mask, and a retro version which appeared in the NES game. Each Jason has different strengths and weaknesses, to match with varying play styles, all based on how each version of Jason stalked his victim in his respected film.
Part 2, 3, 6, 7, 8, 9 and an exclusive to the game version of Jason designed by makeup legend Tom Savini which is his interpretation of Jason in Hell. So, there are still a few versions of Jason out there that can be thrown into the game if the opportunity arises.
Gun Media has been constantly teasing us with different updates upcoming and possibly even a a campaign mode in the near future. Creating more Jason's and counselors is not too much of a stretch to assume, but which ones? Here is a list of remaining Jason incarnations that are more than likely to show up in the future as well as their strengths and weaknesses based on the films. I'll even include the incarnations I didn't pick and give my reasons.
Jason X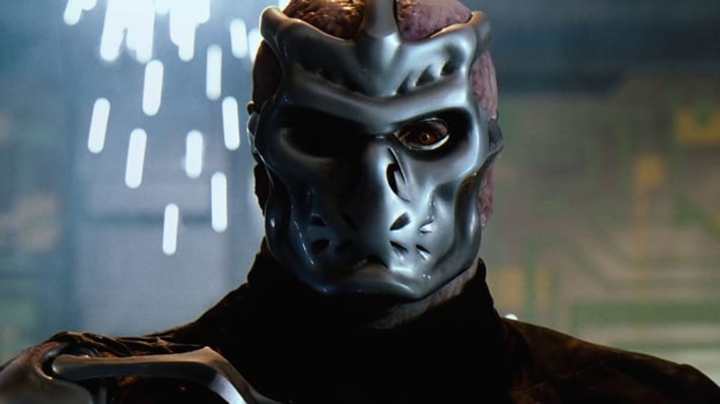 Also known as Uber Jason, he is the tenth incarnation and takes the murderer to space as he was upgraded with future technology. This film was seen as more of a joke by the massive fanbase and not a true installment in the series but nonetheless it happened and we must accept it. However, It gave us a incredibly badass looking Jason and his look alone is what makes him standout from the rest.
A double skin could also be in the mix if Uber Jason was brought to the game because for the first half of the movie before he received an upgrade he had a more original look, but still different enough to warrant a new skin.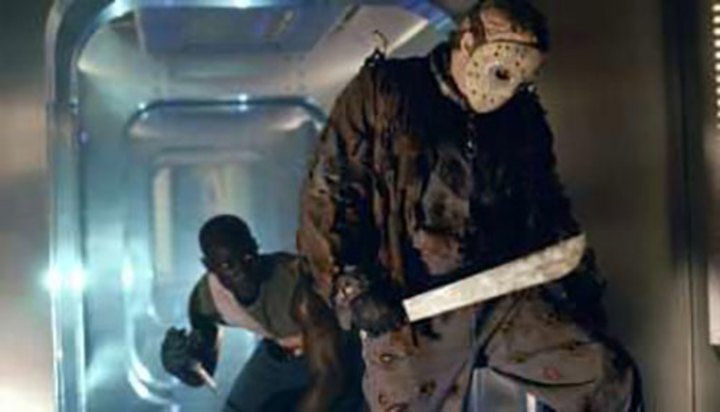 This Jason is a goliath and uses his size and strength as his main weapon against his victims. He will be a physical threat in the game moreso than a mental with traps and awareness as this Jason only had to navigate through a ship as apposed to an entire camp ground. All the explosions and raw strength will also lead to a higher destruction stat. I'm gonna give a higher stalk stat due to how many times he creeps up on the voyagers.
With the movie taking place in space, there was no water for him to swim through so obviously his water speed will drop and this Jason was never shown to run.
Strengths:
Grip Strength
Destruction
Stalk
Weaknesses:
Freddy vs. Jason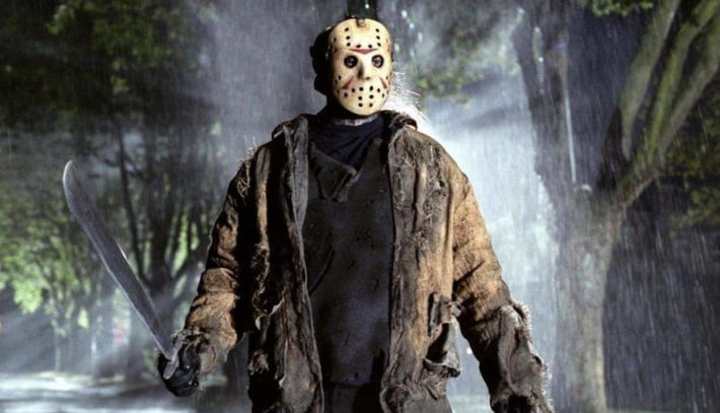 This Jason is really where continuity takes a major left turn as we're to the massively hyped but for the most part underwhelming incarnation that appeared in the first major horror movie crossover between Jason Voorhees and Freddy Krueger. This Jason was used as a pawn by Freddy to instill fear in the residents of Elm St. so that he can return to power. That being said, Jason has all the fun and accounts for twenty of the twenty-two deaths in this film.
He was a powerhouse who showed off impressive strength and left many victims flying through the air. He had to appear near unstoppable in order for him to match up to Freddy power wise. This Jason would be a tank for the game and boast strong weapon damage, defense and be incredibly difficult to break away from once caught.
However, he would be very slow compared to any other Jason. He was never shown running and never seemed to pop up quickly as if he were shifting. There is also the incredibly silly detail about this Jason, which is the fact that he's "afraid" of water, even though he has never had a problem with it in any other movie; so obviously his swim speed would be the worst in the game.
Strengths:
Weapon Damage
Defense
Grip Strength
Weaknesses:
Friday the 13th (2009)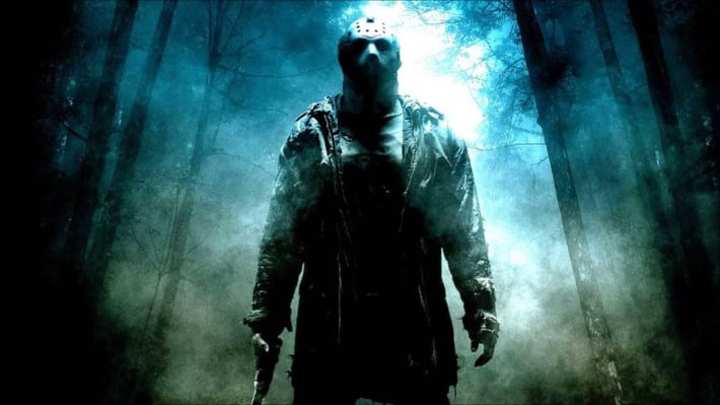 The reboot that attempted to inject new life into the franchise is actually a fun ride for me. While many die hard fans will find some changes distasteful, I thought trying to make Jason a more human character with intense movements and emotions to be a nice change of pace. Force was enacted throughout the whole movie with much more ferocity then we're used to seeing.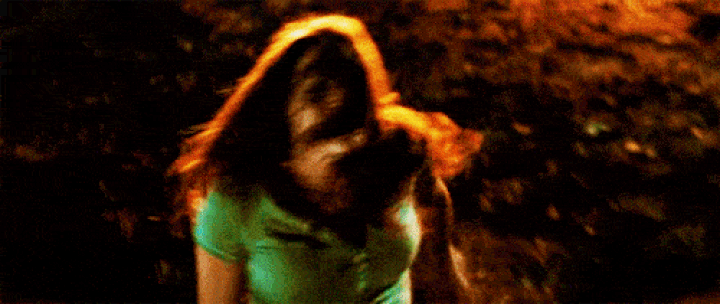 This Jason ran full force at his victims and attempted to come down swinging with a hard machete chop any chance he got. It's terrifying thinking of such a massive human being coming at you quickly compared to the usual slow walk and stare down from other Jason's. Also having all of Crystal Lake boobie trapped was a step up from the small shack he had back in Part 2.
While speed and trapping are his major strengths, I'm also going to give him an upper hand with stalking as he's seen creeping from the shadows many time throughout the film. Since he's running everywhere I don't see shift being a strength of his and would make him too overpowered. The scene where he spends too much time looking for Clay and Jenna when they broke into his cabin kills his sense strength. Not seen swimming, I gotta give him a weakness in that too.
Strengths:
Weaknesses:
Who Didn't Make the Cut?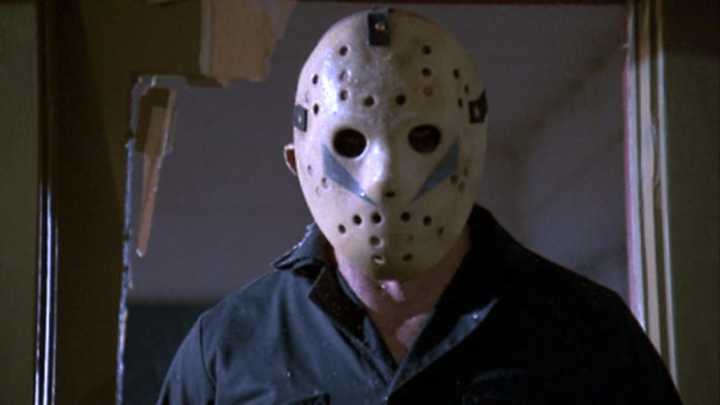 There are only two incarnations left that I don't really see a reason to include in the game and that would be the imposter Jason from Part 5 and the Jason that appeared in Mortal Kombat X. As Part 5 didn't even really feature a real Jason and instead it was a regular man named Roy Burns. While this Jason has an interesting look, he would simply be too underpowered to be worth the trouble. Perhaps as a possible add-on skin down the line.
The Mortal Kombat X Jason just doesn't have a different enough look or a enough backstory to be able to gauge his strength and weaknesses. While he was amazing to play as in that game, I doubt the same effect would transfer to Friday The 13th: The Game.