Victor Frankenstein's Monster Comes Alive in This Stunning Poster Created by Ciara McAvoy!
A few months ago, I had the pleasure of interviewing one of Hollywood's celebrated Scottish poster artists.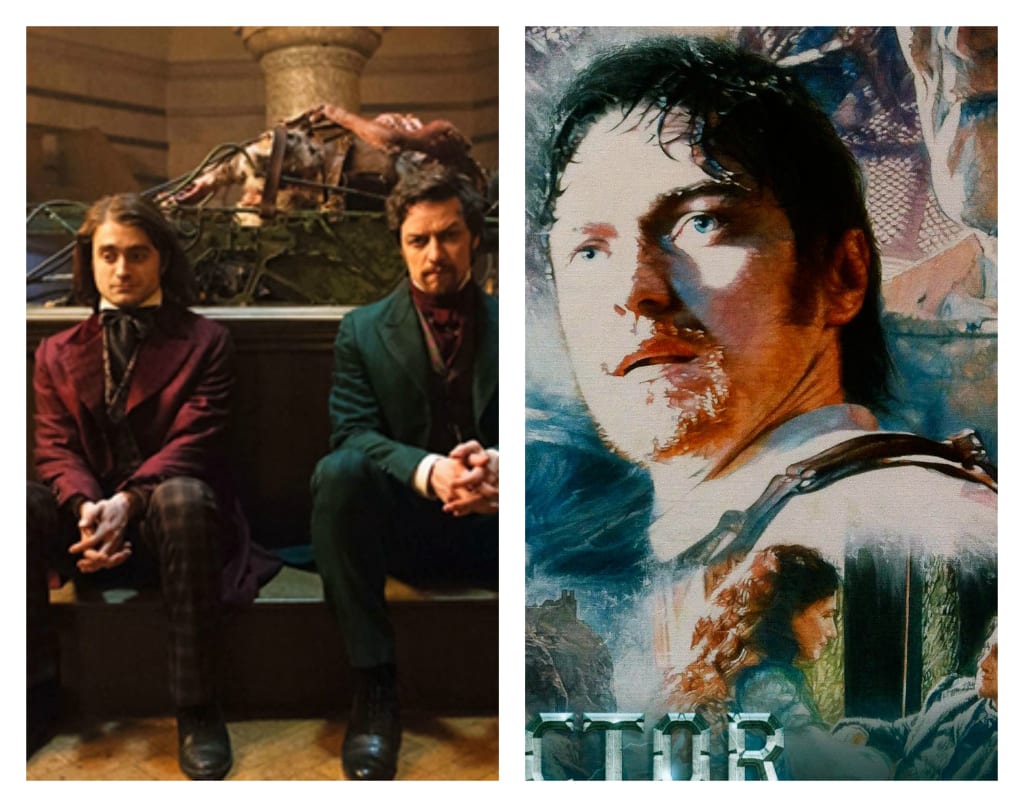 A few months ago, I had the pleasure of interviewing one of Hollywood's celebrated Scottish poster artists. Ciara McAvoy is known for her detailed work of oil in canvas, and has won numerous awards for the poster she did for X-Men: First Class and Filth. (Although most of her work features James McAvoy, the two don't share immediate familial relation.)
Dunnottar Castle. @paul_mcguigan tweeted it last year. Close-up,left bottom corner #VictorFrankenstein#jamesmcavoy pic.twitter.com/ovSEmjmBjb— Ciara McAvoy (@CiaraMcAvoy1) June 20, 2015
Now that the trailer for the upcoming Victor Frankenstein has been released, I can finally share with you all, my interview with the wonderful Ciara McAvoy along with some pictures from the set of Victor Frankenstein and of course, the incredible alternative poster she has done for director Paul McGuigan's film.
I'm not a very good interviewer, but she was really generous with her answers and gave us insights on how tough the creative industry can be.
How long have you been working as a movie poster artist?
I've been in the industry for almost 20 years and though traditional artwork is far less "in vogue" in the US nowadays, I continue to do quite well in Europe. The predisposition of American studios to use graphic and photographic designs seems to me a missed promotional opportunity. I'm surprised more studios aren't capitalizing on the dearth of hand-painted posters as a strategic marketing vehicle. Why not stand out among a sea of computer-generated doppelgängers with an exotic, one-of-a-kind movie poster that invariably forces your audience's imagination to run wild?
Who were your early inspirations in movie poster art?
We all bring our own unique value and style to the movie poster world, and I have the deepest respect for those Golden Age artists who devoted their entire lives to their art. Bob Peak, John Alvin and Drew Struzan are my all-time favorites.
She added,
I remember waiting in the ticket line outside our small movie theater when I was younger. I was so selective then already, because my interest wasn't in the title, plot or cast. I was transfixed by how beautiful the poster was, fixated on how it immortalized in one static image the feeling and atmosphere of the film. That's what made me want to go see the film. That feeling always stuck with me, especially now as I work to recreate that same feeling for movie goers today.You can imagine how touched I was to read these words from Drew after my Revenge of the Sith poster came out: "Absolutely beautiful work. Thank you for sharing your grand gift." Wow! What better gift and honor to be recognized by one of the industry's greatest masters!
How do you feel when you see illustrated movie posters as official movie posters and not just teaser posters in new movies instead of the usual digitally-made ones?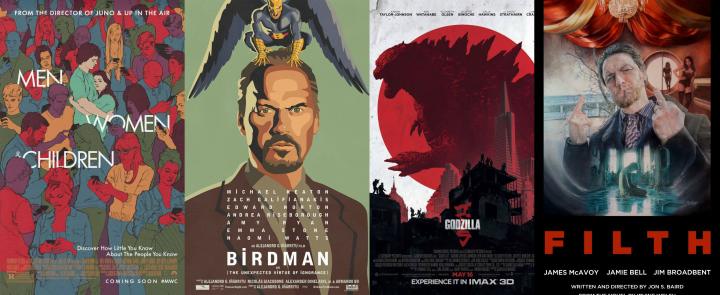 It makes me incredibly happy! There's a new generation of artists who incorporate their hand-drawn illustrations into digital designs, which I see as a homage to the Golden Age. Most of them work for agencies since it's incredibly difficult to get a commission or individual credit working as a freelance artist.
How much of your works have been selected as campaign material?
90% of my work is official, so it was all used at one point or another as campaign material. As a Lucasfilm artist, my art (e.g. concepts, designs, etc.) was their exclusive property and used in all sorts of media communications.
What was the high point of your career or when did you get that 'big break'?
I've had a spectacular career, but I'd say I got my biggest break 10 years ago with Revenge of the Sith.
How many awards have you received for your work?
Many. :) I had to start counting them recently, only because studios are more willing to hire an award-winning artist these days.If you want to be taken seriously as an artist, not only your work has to be good in the eyes of the public, fans and all the movie buffs around the world, you have to prove yourself even more in front of international panels of professionals to attach a gold label of excellence to your work.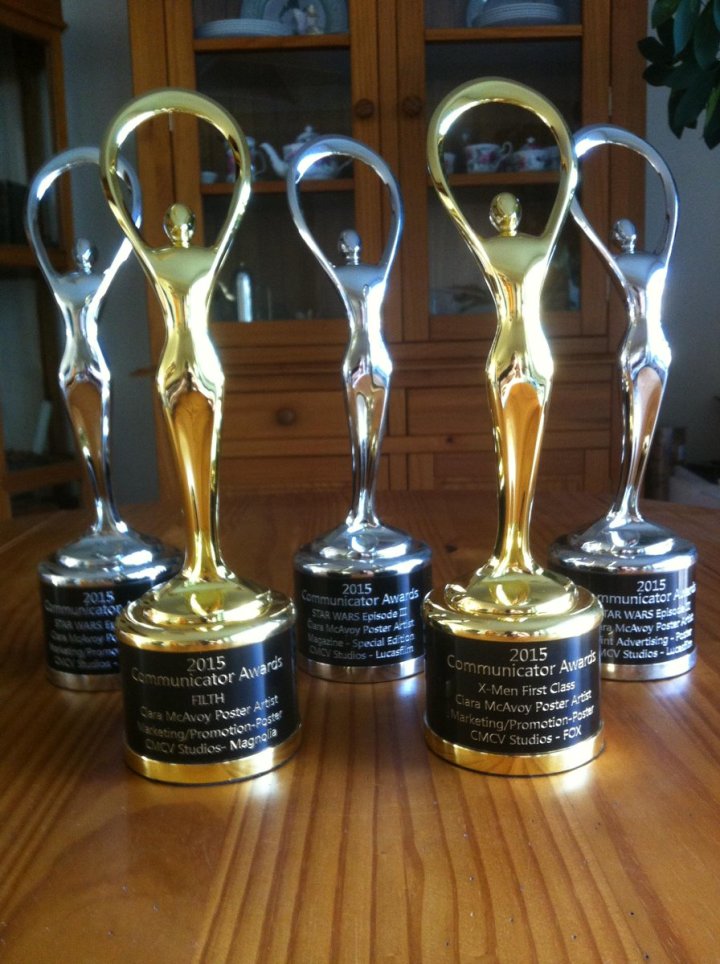 The awards statuettes for #Filth#StarWars & #XMen They are beautifully designed & certainly worth winning :) Thanks! — Ciara McAvoy (@CiaraMcAvoy1) August 4, 2015
Last year I was honored with 3 awards for Filth and started this year with 5 wins: 3 for my work on the Star Wars: Episode III anniversary poster, 1 for the X-Men and 1 for Filth (the film was released on 30 May 2014 in the U.S. and the expected award time frame is 1 year after the release date).
She has also given a useful tip and advice if we want to pursue a career in art.
"Be strong and never give up.Be confident and think twice before giving up your work for free simply because you crave recognition. Professionals in the industry will lose their faith in you if you don't charge anything for your art. They'll catalog you into the long list of "fan art" artists and that will be the beginning of your demise. If you have a gift, know that there's true market value in that! I'm not saying you can't help a project you truly believe in. I did and still do, but it must be a choice of heart and not driven by despair.Also, be prepared to work fast—often at the last minute—and with almost no material to work with."
My last piece of advice: keep an eye on the new releases as early as the postproduction stage. Your future commission is probably lurking there if you jump on it early enough.
So why is she making a poster for Frankenstein?
Victor Frankenstein is a masterwork I simply had to pay tribute to; Mary Shelley's Frankenstein is one of those time-honored subjects that has not only stood the test of time but has spawned 50+ films—many of them great classics—since 1910 Of course, along with those classic films come the gorgeous, memorable—not to mention highly prized—movie posters. For example, an original poster from 1935's The Bride of Frankenstein went for a record-breaking $262,000 at auction last year and just last month a discarded 1931 Frankenstein movie poster was sold for $358,500 at Heritage Auctions
"The incredibly positive reactions to the last pen and ink drawing for Wolverine demonstrates a resurgence in the appreciation for traditionally illustrated posters. "
As an artist who specializes in paying homage to great movie subjects, I couldn't let this next opportunity slip away. Besides, the genre itself just "screams" hand-painted, period-style artwork through and through. Using photographic or digitally created imagery for a movie like this would be "monstrously" sacrilege. :)
There's also a great story behind the poster she was making, she explains:
An incredible thing happened at the start of the project; I was invited to have a look around during filming in London to get a feel for the movie. This never happens! (That's why it's a great story). I was shown sets, costumes, make-up, etc. and had some wonderful chats with the director and actors while they were shooting one night. James McAvoy even ended up showing me some picture albums of various scenes so that I would have something to work with. (Honestly though, I think the director, Paul McGuigan, felt I needed a little help since my initial composites mixed up McAvoy's and Daniel Radcliffe's outfits). :)
And now, for the moment you've been waiting for... Ciara McAvoy's Frankenstein creation!
It's alive! Her impeccable attention to detail is truly a sight to behold. Ciara's posters are indeed remarkable not only because of the popularity of the name inclined with her masterpieces, but because of the unique identities of her works. She captures the essence of every movie vividly and perfectly. This masterpiece has expressed the mysterious yet valorous sides of each character with the touch of horror, tragedy and romance.
To conclude, she said,
"To prevent security leaks, no one was granted access authorization to the movie set photos, so home I went with nothing but my cherished memories and vivid images imprinted in my mind's eye. I'm known for my realistic detail work—usually conjured up by my imagination—but this time I had the opportunity to apply my unique style by accessing my memories of the set details. It was the critical ingredient to my Victor Frankenstein poster, the key to "unleashing my final creation" and immortalizing Victor, the complex man and crazed mastermind behind the "monstrous figure that holds unimaginable terror for anyone in its path," the one we all know and love as Frankenstein."
I don't know about you guys, but I think Victor Frankenstein will truly be something extraordinary.
Watch the trailer for Victor Frankenstein below.
The monster will come alive on theaters, November 25, 2015.