Vatican City
A Sample of the Screenplay I Wrote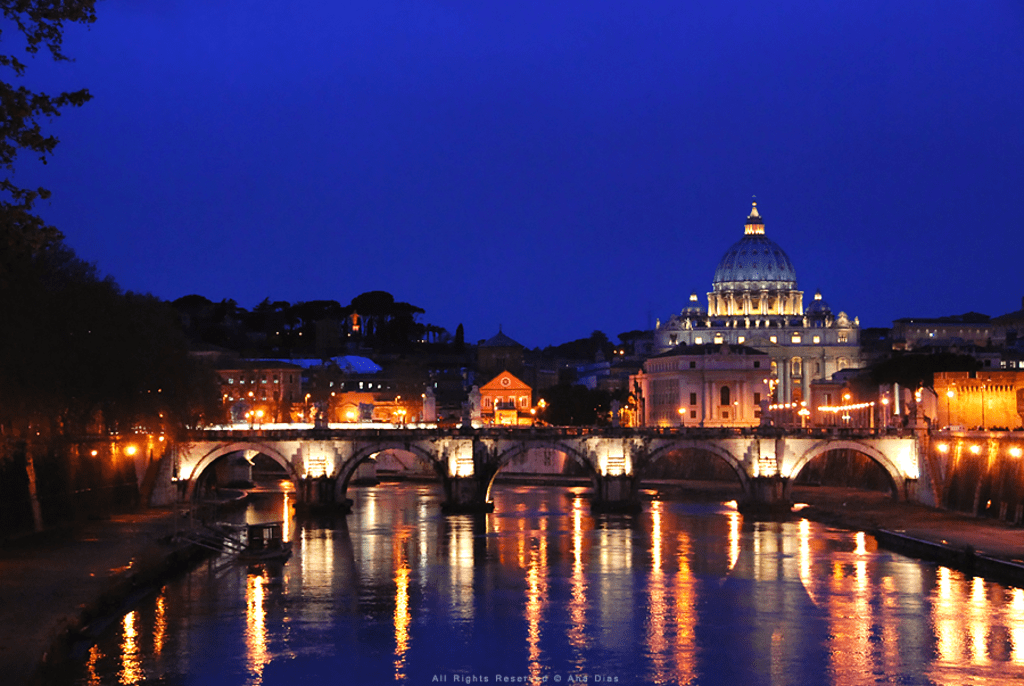 FADE IN: THE SCENE OPENS UP WITH JASON CHECK ARRIVING AT HIS NEW HOME.
CHAPTER 1: NEW BEGINNINGS


JASON'S APARTMENT
Jason Check finally moves from his beach house to Vatican City, a city rumored to be filled with all sorts of creatures that go bump in the night.
JASON CHECK
"Hopefully this home will prove better than my last."
Jason finishes pinning an old picture of him and his mom on the corner of his mirror. HIS MOTHER WAS KILLED BY A STRAY BULLET FROM A HUNTER LAST YEAR.
He finishes unpacking everything from his old beach house and makes his new apartment home feeling.
After he finishes unpacking the last few boxes, he thinks he overhears a familiar voice singing.
He rushes out to his balcony and scans the area.
The only place he is able to make out that could be the source of the sound, is a far-off cave barely visible from his position.
JASON
"Elias?"
He listens to the silence, but the song echoes in the back of his mind, he plays-back every pitch in his head and realizes it has to be Elias.
JASON (CON'D)
"How? I thought you were dead."
The singing halts and no more tunes are heard.
Jason decides to venture out and explore the town a bit, but he equips one of his mercury coated knives just in case.
JASON EXITS HIS APARTMENT
JASON ENTERS THE TOWN SQUARE
TOWN SQUARE
Jason explores the square for a bit until he comes across a vendor carrying strange trinkets.
VENDOR
"Welcome to my shop! Can I interest you in this silver necklace? It seems like it would suit you quite well and it's supposed to have supernatural protective energies about it!"
JASON
"I really am just exploring. I just moved… I shouldn't spend any money."
VENDOR
"You don't even want to try it on?"
Jason pauses for a minute as he mulls it over.
JASON
"Fine. But just to try it."
Jason puts the necklace on and he feels it resonate, he twirls the necklace a bit as it binds to him.
JASON (CON'D)
"How much?"
VENDOR
"90 florins."
JASON
"For a necklace?!"
VENDOR
"It's one with supernatural properties."
JASON
"Fine."
Jason pulls out a small pouch of florins and hands it to the vendor.
The vendor pours out the coins and tries to return 10 florins to Jason.
JASON
"Keep the change in exchange for you keeping me notified of any supernatural sightings in the area."
VENDOR
"Will do. There was a vampire rumored to be by the local tavern. It's just a few blocks down to the left, it has a rustic look to it, can't miss it."
JASON
"Much obliged."
Jason heads towards the tavern.
He over hears a scream from the tavern's alleyway and he rushes in it.
A vampire is spotted feeding on one of the locals.
LOCAL WOMAN (SCREAMING)
"Somebody help!!!"
Jason takes his mercury coated blade and plunges it in the vampire's back causing him to fall dead to the ground.
LOCAL WOMAN
"Thank you so much! If you hadn't of showed up, I don't know what I would have done!"
She hands Jason a pouch of florins as a reward.
JASON
"I could get used to this…"
JASON DECIDES TO CALL IT A NIGHT AND HEADS BACK TO HIS APARTMENT.
JASON ARRIVES AT HIS APARTMENT.
CHAPTER 2: LAY OF THE LAND
Jason decides to explore the town a bit more.
JASON LEAVES HIS APARTMENT.
JASON ENTERS THE LOCAL TAVERN.
THE GRIM PUB
BARKEEP
"Welcome to Grim Pub, our special is ale, it's a bit watered down but it's super cheap."
JASON
"Wow. That's quite a seller."
BARKEEP
"I like to be blunt."
JASON
"Hit me." [Jason pours a handful of florins on the counter.]
BARKEEP
"That's enough for six."
JASON
"Well… when in Rome…"
BARKEEP
"I'll serve you one at a time; like a tab."
JASON
"Fair enough."
Jason grabs his first beer and sits in the corner of the tavern taking in all its surroundings.
He spots a mysterious patron in the opposite corner ranting about the vampire epidemic.
PATRON #1
"There have already been three attacks in the past two days, that's just over one a day. They keep attacking us like we are prey. If we don't do anything to stand up to them, they will wipe us out!"
PATRON #2
"Most of them only drink their fill. If we start arming ourselves, they're just going to start attacking to defend themselves or for vengeance."
Jason walks over and joins the conversation.
JASON
"What are you guys talking about?"
PATRON #1
"The vampire plague of course."
PATRON #2
"There are also Lycans."
PATRON #1
"Yes, but the Lycans usually hunt animals when they shift, vampires treat us like prey."
JASON
"You sound like you have something against them."
PATRON #1
"What are you? A vampire sympathizer?"
The patron looks as he is about to draw a knife.
JASON
"Not at all. I just meant you seem like you have something personal against them."
PATRON #2
"His brother was killed by a vampire a few weeks back."
JASON
"I see… you wouldn't happen to be willing to spare some coins for me to look into this matter?"
PATRON #1
"What are you a bounty hunter?"
Jason shows them his knife.
JASON
"Something like that."
PATRON #1
"There's a nest to the East of here. If you venture that way and eliminate them, me and my mate here will pay you 600 florins in total."
PATRON #2
"Don't drag me into this."
PATRON #1
"He's not going to do it for 300 and I'm falling a bit behind on rent."
PATRON #2
"Well then maybe you should stop gambling!"
PATRON #1
"It's the only thing that helps dull the pain."
PATRON #2
"Fine. I'll chip in 300. But only AFTER."
JASON
"Consider them dust."
A mysterious woman at the table next to them pipes up.
RAMONA BLACKWOOD
"They don't actually do that."
PATRON #1
"What makes you such an expert?"
RAMONA
"I've killed some myself."
PATRON #2
"Bullshit. You look far too delicate for that kind of work."
She quickly draws her blade and tilts her chair and positions the blade at the patron's throat.
RAMONA
"How's that for delicate?"
The patron gulps and puts his hands in the air.
PATRON #2
"No offense meant, miss. Just didn't think you looked the type."
RAMONA
"The name's Ramona Blackwood. If you're hunting vampires, you'd be entering my area of expertise."
JASON
"I could use a partner. I'll split my earnings 300 florins each."
RAMONA
"You've got yourself a deal."
JASON
"Jason Check." [He shakes her hand.]
Jason and Ramona order more ale and get to know one another better.
RAMONA
"You're new in town."
JASON
"How could you tell?"
RAMONA
"Only people who are hunters are out-of-towners or people who have had loved ones killed."
Jason is silent and Ramona realizes she might have entered a sensitive subject.
RAMONA (CON'D)
"I take it that would probably be both in your case."
JASON
"Yeah, but it was a long time ago."
RAMONA
"Vampire?"
JASON
"Siren, actually."
RAMONA
"Those are rare. They're usually the least hunted out of all supernatural due to their enthralling abilities."
JASON
"This one was definitely special."
RAMONA
"You had to kill her though, huh?"
JASON
"Him actually…"
RAMONA
"O… oh. I'm sorry. That must have been hard."
JASON
"It was. But I had to. He was no longer the person who I knew."
RAMONA
"The mere fact that you called him a person is proof that you still care."
JASON
"I… I don't want to talk about it right now…"
RAMONA
"Fair enough. But just so you know, I'm not just going to let this go. If we're going to be partners I'll need to know the details of your missions. Vampires are manipulative and psychological if they sense a weakness in our strategy physical or emotional, they will exploit it."
As the night progresses Jason gets sloshes enough to talk about the beach.
JASON (CON'D)
"…and the thing of it is too he didn't kill my mother directly. But if he wasn't in my life, she would still be alive because the hunters would have never been there in the first place!"
RAMONA
"Damn, no wonder you didn't want to talk about it. That's fucking rough. Having to kill your lover and losing your mom in one day."
JASON
"I'm not even sure he's dead. I thought I heard him singing when I first arrived, but it could have just been the wind, or just my mind playing tricks on me."
RAMONA
"It wouldn't surprise me if he wasn't. Sirens are extremely hard to kill, especially when they turn into their true form."
JASON
"Wings and claws and shit?"
RAMONA
"Oh yeah. When they shift, they have a certain beauty to them. They've always been the one species that I won't go out of my way to hunt. Especially since once they shift, their wings aren't too fun to dodge."
There is a pause and Ramona senses Jason's emotional state.
RAMONA (CON'D)
"We really should get going."
JASON
"We're hunting them at night? Isn't that suicide?"
RAMONA
"Nests are actually more dangerous in the daytime. Vampires are cockier at night so we'll actually have more of an advantage. If we try to attack in the day, they'd hold nothing back and would most likely kill us within seconds. At night, they feel like they're gods so we'd most likely be toyed with, meaning we'd have a better chance to kill them."
JASON
"Wow, you really are the expert."
JASON AND RAMONA LEAVE THE TAVERN.
CHAPTER 3: THE NEST
Jason and Ramona venture the outskirts of Vatican City for a while until they come across a cave like den.
JASON
"Should we enter it?"
RAMONA
"There's no telling how many vampires are in there. We should scout the outside of the cave more."
The two check their equipment and outside to make sure they're prepared to clear the nest.
They proceed forward, Ramona wields her mercury coated knife and a yellow glowstick.
Jason equips his blade and twirls his necklace a bit to reduce his nervousness.
The two advance towards the cave and they hear sounds of rustling.
RAMONA (HUSHED)
"Be extremely careful. They have super-hearing not to mention speed."
Jason nods his head and the two enter the den.
Ramona tosses her glowstick at the entrance so they have a quick way out if they need to run.
After making it a few feet inside, they spot seven vampires.
Three vampires are asleep.
Two are feeding on a young male adult who looks very familiar, possibly a patron from the Tavern.
The remaining two vampires are seen sparring with one another (meaning they'll be itching for some fresh meat).
As Ramona and Jason advance, Jason steps on a twig causing the two sparring vampires to turn and pause their sparring session.
The hungriest of the two of them swoosh to Jason only to be met with his blade being plugged deep in her chest.
JASON
"This isn't my first rodeo."
The second vampire witnessing his ability, wakes the others up for backup.
She then rushes for Ramona hoping she'll prove an easier target, only to be met with her fist causing her to fall flat on her back.
She quickly finishes her with her blade and the two hunters are now faced with five vampires fixated on them.
Two of the five rush Jason, hoping to take both of them down in teams.
The other two rush for Ramona.
One of the vampires falls back to gain a tactical advantage.
Jason is engaged in combat with two of the vampires.
He blocks the one on his left's strike, and goes to impale the one on his right.
The one on the right dodges his strike and seeing an opening, sinks his fangs into his wrist.
Ramona throws one of her daggers in the vampire's back causing him to release his bite.
Jason quickly recovers and snaps the one on his left's neck and impales him.
He removes the dagger from the other vampire's back and plunges it deep in her chest, twisting the knife causing him to have a few moments to revel in his vengeance.
Ramona is combating against her two.
She continuously dodges each strike.
The vampire on her left she dodges and then quickly impales her dagger into her chest and uses her as a shield.
The one on her right goes to charge her only to be met with their dead brethren.
Ramona kicks the impaled vampire on top of the other one, causing the unscathed vampire to be pinned and quickly ended with her blade.
She flips her hair and cleans her bloodied knife using the staked vampire's now torn garments.
RAMONA
"Well that proved… interesting."
JASON
"That would be an understatement."
The vampire that retreated now reveals herself.
ADRIANA COLT
"That wasn't very nice of you to kill my children."
RAMONA
"What can I say? We don't like to be snack for creatures with dental issues."
ADRIANA
"Witty. I like you."
JASON
"I guess you would be the nest leader."
ADRIANA
"Smart."
The two hunters position their blades in a defensive manner and pace back and forth with their eyes fixated on the nest leader.
ADRIANA (CON'D)
"There's two of you."
She pauses for a moment as she smells the air, filled with Jason's aroma.
ADRIANA (CON'D)
"One of you is injured, but even still, I have superior strength and speed. Do you really want your lives to end here?"
JASON
"We already killed six of your kind. What makes you think you'll fare any different?"
RAMONA
"We're being paid 300 florins each to eradicate this nest. There's no way I'm leaving without this blade in your chest."
ADRIANA
"Well I guess I'm just going to have to try and sink my fangs into one of you. Dental issues aside…"
She charges towards them both donning her fangs and the two try to impale her.
They prove unsuccessful and she swooshes behind Ramona and grabs the back of her neck flinging her across the room.
Jason tries to rush Adriana but is blocked and palmed across the cave, causing him to hit the back of his head on one of the rocks.
Smelling the blood, Adriana's fangs elongate as she advances towards him.
Before she is able to feed, she hears humming and pauses.
Jason recognizes the pitch as Elias but doesn't have time to process it, he grabs his blade and jams it in the nest leader's heart.
ADRIANA (WEAKLY)
"What…a…pretty…song."
The nest leader falls on the floor as Ramona recovers.
RAMONA
"Well done. You bagged a nest leader."
JASON
"Yeah…thanks…"
RAMONA
"What's wrong?"
JASON
"I just thought I heard an old friend. That's all."
RAMONA
"All the way out here?"
JASON
"Yeah. It might just have been the wind or something… I don't want to linger on it."
RAMONA
"That's understandable. We need to cut off her ear or something to have proof of our conquest."
Ramona brings out a small pouch as she cuts the ear of the nest leader as proof of their victory.
Jason examines the man that the nest was feeding off of, only to discover that he is bleed dry...
THE TWO LEAVE FOR THE TAVERN TO COLLECT THEIR REWARD.
JASON AND RAMONA ARRIVE AT THE TAVERN.
CHAPTER 4: THE LYCAN'S DEN
THE GRIM PUB
Jason and Ramona return to the patrons with the trophy of the nest leader's ear.
RAMONA
"We took care of your little nest problem."
PATRON #1
"What? Really?"
Ramon tosses the bag with the ears in it.
JASON
"See for yourself."
The patron opens it up and his friend peers into the bag, curious.
PATRON #2
"You really did it. How many vamps were there?"
JASON
"Seven."
PATRON #1
"You killed them all?"
RAMONA
"Every last one of them."
One of the patrons notices Jason's wrist.
PATRON #1
"Please, have a seat! I'll order a drink for you."
JASON SITS AND THE MAN GOES TO THE BARKEEP TO ORDER A ROUND FOR THE TABLE.
PATRON #2
"I can't believe you guys did it."
RAMONA
"It's what you hired us to do, is it not?"
PATRON #2
"True, but I just assumed you'd be vamp food. It's nice that James will have closure. It's hard losing someone like that."
RAMONA
"I only know too well…"
PATRON #2
"Oh, I almost forgot."
He hands her his pouch of 300 florins.
PATRON #2 (CON'D)
"Payment as promised."
JAMES COMES BACK FROM THE BAR AND SITS FOUR BEERS ON THE TABLE.
JAMES
"Don't think I don't hold up my end of the bargain."
He slides a bag of 300 florins to Jason.
JASON
"Much appreciated."
RAMONA
"Usually this generous for hunting missions?"
JAMES
"Just ones that I have a vested interest in. Henry and I have been friends since childhood, my brother too. His death was hard on both of us."
HENRY
"Speaking of deaths… did you hear Old-Man Arthur was mauled by a Lycan?"
Upon the mention of Lycans, Ramona appears to be more reserved.
JASON
"Do I sense another hunting opportunity?"
HENRY
"Count me out of this one. I'm cleaned out after paying you."
JAMES
"I'll talk to the barkeep. I'm sure he'll have no problem paying for the eradication of Lycans."
JAMES LEAVES THE GROUP TO PERSUADE THE BARKEEP TO CHIP IN FOR THE GREATER GOOD OF THE COMMUNITY.
HENRY
"If he does manage that, there's a Lycan Den rumored to be to the West. It's covered in shroud and mist, but you can make out a cave in the distance near the den."
JASON
"I think I know what you're talking about, I'm pretty sure I saw that cave when I first moved into my apartment."
HENRY
"Creepy cavern type of cave."
JAMES RETURNS
JAMES
"So, she'll for sure chip in 450 florins, she said she'll put up a sign and a donation bucket for any patrons that want to chip in. I'd say it'll probably reach about 800 florins by the end of the night."
Jason looks at Ramona.
JASON
"That's about 400 florins each. Or if we just get the standard wage, that's a little over 200 florins each. You in?"
RAMONA
"Wouldn't miss it."
JASON
"You sure? You seem a bit… down."
RAMONA
"Yeah. I'm fine. It's just the night hitting me. We should swing by your apartment for more supplies."
JASON AND RAMONA EXIT THE TAVERN.
THEY ARRIVE.
JASON'S APARTMENT
JASON
"Well, here it is."
Ramona takes a look around the place.
RAMONA
"Nice little place you got here."
JASON
"Thanks. I'm still getting used to it."
The two start to pack their gear when Ramona notices a picture of Jason and his mom on the mirror.
RAMONA
"Taken before you became a hunter?"
She picks the picture up.
Jason seems apprehensive.
JASON
"Be careful! It's my favorite picture of her."
Ramona instantly puts it back and looks mortified.
RAMONA
"I am so sorry. I had no idea that it was your mother."
JASON
"It's fine. You didn't know."
As Jason is finishing equipping the last of his gear, Ramona spots a second picture tucked away.
RAMONA
"Why is this one hidden?"
Jason looks blankly for a few seconds before answering.
JASON
"When my mom was in town, she decided to take Elias and me roller-skating. There was a photo booth and my mom insisted. It's hard looking at it since they're both gone. I like to keep it though as a reminder."
RAMONA
"Oh… I'm sorry to pry."
JASON
"It's fine. We really should be going if we're gonna keep our edge."
JASON AND RAMONA LEAVE FOR THE DEN.
THEY ARRIVE AT A HEAVILY SHROUDED CAVE.
LYCAN DEN
RAMONA
"This is it."
JASON
"Looks like it…"
Jason unsheathes his blade and positions it in a defensive manner.
Ramona follows with her twin daggers.
The two enter the cave and start coughing due to the stench of the den's spoiled leftovers.
JASON
"Looks like they don't have a maid."
The two proceed until they hear rustling coming from the shrubbery.
A Lycan leaps out at Jason and sends him on his back.
Jason quickly plunges his blade into the creature's heart killing him and causing her to shift back into his human form.
Jason pushes him off and cleans his blade on the green coating the walls.
They venture deeper into the den until they overhear arguing.
LYCAN #1
"With the nest to the east cleared, we can easily make a new home there."
LYCAN #2
"There's nothing wrong with this one!"
LYCAN #3
"Not yet. If there are indeed hunters in town, we will be eliminated."
LYCAN #4
"If we stay here, we'll be sitting ducks. The hunters already think that the nest is empty, they won't check there again."
LYCAN #1
"We should wait for Grendel to return before making a decision."
Jason steps on a stray twig, causing the den to be alerted of the hunter's presence.
JASON
"You might be waiting a while…"
The Lycans face the hunters and shift into an offensive stance.
LYCAN #1
"Hunters."
LYCAN #2
"Leave now while you still have the chance."
JASON
"Now why would we do something like that when we're getting paid to clear this den?"
LYCAN #1
"Don't say we didn't warn you…"
The first Lycan leaps for Jason but before the Lycan pounces on him, he is met with Ramona's dagger to her skull.
JASON
"I had that. Nice throw though."
RAMONA
"I'd just rather you not be occupied if I need assistance."
The second Lycan gets on all fours and paces back and forth fixated on Jason.
The third lunges for Ramona and she dodges out of the way.
Jason's Lycan charges for him, Jason vaults over the Lycan and jams his blade into its back causing the creature to back slash, clawing Jason's side.
Ramona's Lycan goes for another pass; she slides under the beast wielding her knife slicing the Lycan's belly open, killing it instantaneously.
LYCAN #4
"So now you're killing your own kind?"
RAMONA
"Just doing what I'm good at." [Twirls her dagger in a taunting manner.]
LYCAN #4
"You used to be such a good Den Leader. Without you the Den really went downhill."
RAMONA
"I like staying human."
LYCAN #4
"But you're not. Just because you resist the urge to shift, doesn't mean the urge isn't there."
Ramona looks down as she's wielding her dagger in a defensive position.
Jason's Lycan is heavily growling which makes it hard to make-out what the two are discussing.
JASON (LOUDLY)
"Stop toying with your game and kill it already! I might need your help with this one…"
RAMONA (LOUDLY)
"Like these things are easy to kill?"
Jason's Lycan makes another pass, Jason's injury forces him to roll out of the way, as another claw and Jason might not make it out of the Den.
LYCAN #4
"If you're going to fight me. Do it in your true form."
RAMONA
"Just attack me already."
LYCAN #4
"I know you feel it. The moon and her sway…coaxing you…pulling you into her gaze. All you have to do is embrace it. Take all of the moon into you, and shift. It's that easy."
Ramona's arm starts to shift into her Lycan form but she quickly suppresses it.
RAMONA
"Shut up. Shut up. Shut up!!!!"
LYCAN #4
"Just shift. You're limiting yourself."
Ramona drops her blade as her rage consumes as she shifts into the same creature feet away.
LYCAN #4 (CON'D)
"Now we're properly matched."
Ramona charges for the Lycan and the two battle one another claw and fang.
Jason's Lycan makes another pass and Jason throws his knife at the Lycan, meaning to hit its head but misses, pegging him in the shoulder.
Jason rolls as his Lycan continues to charge and picks up Ramona's knife managing to plunge it into the Lycan's chest.
The Lycan advances still towards Jason, he pulls out the blade from its shoulder and drives it deep into the creature's neck, taking it down within seconds.
Jason removes both blades and wipes his blade clean using the now human body and sheathes it.
Jason turns to return Ramona's dagger, only to discover that she is a Lycan and he can't tell the difference between them.
JASON
"Uhhhh…"
RAMONA (LYCAN FORM DEEPLY)
"I got this."
The last Lycan in the den sinks her claws deep into Ramona's side, but she counters by tearing it's throat out using her fangs.
She push kicks the Lycan before it has a chance to revert to its human form, causing the body to fly across the Den.
After a few moments, Ramona gathers herself and returns to her human form.
JASON
"You're one of them?!?"
RAMONA
"Not anymore. I left this Den in order to try and live a normal life. Generally, when Lycans or Vampires nest together, their behavior changes into pack behavior and they become unrecognizable. I barely recognized myself anymore and I knew I had to leave."
JASON
"It just feels… trippy."
The two overhear humming.
JASON (CON'D)
"Hello?"
The humming gets softer but it's obviously coming from outside the Den.
RAMONA
"Feel free to explore, I'm going to collect the trophies. The later it gets the more patrons will pool into the donation bucket. So, if you happen to kill another one, even better."
Jason doesn't respond and follows the sound of the humming to the cave that he saw when he first arrived.
JASON ARRIVES AT THE CAVE'S ENTRANCE.
CHAPTER 5: FRIENDS?
Jason enters the cave and cracks one of his glowsticks.
JASON
"Elias?"
He enters further into the cave when he hears humming and he draws his dagger in a defensive position.
JASON (CON'D)
"Elias, if that's you, stop dicking around. I have a dagger."
There is rustling in the distance and Jason sways his glowstick back and forth trying to see better.
Jason is knocked off his feet and Elias pounces on top of him donning his claws, fangs, and wings.
Elias expands his wings to their full extend and uses the spear like tip on one of his wings to expose Jason's neck.
JASON
"Woah... you're... different..."
Elias smells Jason's neck and licks it moving his tongue to his cheek.
Jason reaches for his dagger to counter, but spots his stomach and sees a scar, A reminder of their encounter last year where Elias almost met his demise.
JASON LEAVES THE DEN
Elias realizes he sees the scar and flaps his wings to gain distance.
He lands on his feet and hisses at Jason before flying out of the cave.
JASON
"Well... there are certainly worse hellos."
Jason grips his dagger tighter with adrenaline rushing in his veins.
After several minutes of trying to figure out what to do, Jason hears wings flapping in the distance.
Elias flies back to the cave with a deer in his talons.
He lands a few feet away from Jason and sinks his fangs deep into his prey.
Jason watches with shock.
Elias turns to Jason and hisses at him.
Instead of running, Jason stays.
JASON
"What happened to you?"
The Harpy doesn't pay him any mind and continues to feed off of his prey.
When he is finished, he turns and extends his wings at Jason in an effort of display of power.
After a few minutes of them being deadlocked in their confrontation, Elias begins to shift into a more human-like form.
JASON
"Now can we talk?"
ELIAS
"I don't think I have anything to really say to you. You stabbed me, and left me to die."
JASON
"I was in shock. My mother just died and I didn't know what else to do!"
ELIAS
"Whatever, it hardly matters. I like my nest."
JASON
"You can't stay here. This place is turning you into a monster."
ELIAS
"Enough of one for you to hunt me down, apparently."
JASON
"I'm glad you're alive."
ELIAS
"No thanks to you."
Elias quickly flashes his Harpy form at Jason and hisses.
JASON
"Look. I have a place nearby, come stay with me, it's better than this cave."
ELIAS
"I like my den."
He goes to a dark corner of the cave and reveals a half- drained townsman.
ELIAS (CON'D)
"Townies like to venture outside and I have more of an edge than the vampires do, since I can lure them. This is the first townie in weeks and I love taking my time with them."
He licks the man's neck and sinks his teeth deep into his flesh.
JASON
"If you continue, I'm going to have to end you."
Elias pauses and tosses his half-finished meal aside.
ELIAS
"Actually? Or are you just going to leave
me wounded enough to barely survive."
Jason unsheathes his knife and wields it in a defensive position.
JASON
"I don't want to test that. I'm not alone,
and if you attack me, you will not
survive."
ELIAS
"You have no idea what I'm capable of."
JASON
"I have more experience now, if we fight, you will die."
Elias charges at him with his wings, sending Jason and his blade to the ground.
He wraps his talons around Jason's throat and lifts him several feet off the ground.
Jason struggles for a bit before he is able to draw another dagger from his belt and uses it to slash Elias's heel.
ELIAS WINCES IN PAIN AND DROPS JASON AND USES HIS WINGS TO QUICKLY RETREAT.
JASON
"What the hell happened to you?" RAMONA CATCHES UP WITH JASON.
RAMONA
"Creepy. Perfect for a nest. Kill any creatures?"
Jason pauses for a few seconds before responding.
JASON
"It's an old nest, cleared out. We should
really get back to the tavern."
RAMONA
"You sure? That wound seems pretty fresh." She gestures to the teeth marks on Jason's neck.
JASON
"I'm fine. We really should head back.
before we run into any trouble."
THE HUNTERS LEAVE FOR THE TAVERN.
JASON AND RAMONA ENTER THE PUB.
THE GRIM PUB
BARKEEP
"Welcome back. Everyone who had coin to spare put it in the jar at the end of the bar. It's been quite a night so I'm sure there's enough to cover your fee."
JASON
"Thanks!"
Jason goes to sit at the regular table while Ramona
collects their payment.
JAMES
"Back from another conquest?"
JASON
"I wouldn't exactly call it that."
HENRY
"What else would you call slaying monsters?"
JASON
"A hobby."
JAMES
"I guess it's more productive than spending most of your days in a pub."
HENRY
"Maybe more productive, the danger level is probably around the same though."
Ramona sits at the table.
The group
RAMONA
"The jar reached just around 950 florins
so 475 sound fair?"
JASON
"More than so!"
RAMONA
"We should drink a few rounds and then head to the town square to see if any of the locals have any more information."
JASON
"Didn't we clear two nests?"
RAMONA
"Yeah, but there's rumored to be a hybrid nest in the area and I'd rather kill them than have them occupy the now empty nests."
JASON
"You know what they say about all work and
no play?"
RAMONA
"Work? This is just fun to me."
The group chat for a bit and laugh before venturing out.
RAMONA AND JASON LEAVE FOR THE TOWN SQUARE THE HUNTERS ENTER TOWN SQUARE.
CHAPTER 6: ANOTHER NEST, ANOTHER DIME
TOWN SQUARE
VENDOR
"Trinkets, get your trinkets here! I have all sorts of types that will save your neck in a pinch!"
RAMONA
"We're looking for information about any
hybrid sightings."
VENDOR
"Now I wouldn't be a very good businessman if I just gave that information out for free, now would I?"
RAMONA
"How much for the cloak?"
VENDOR
"165 florins."
The group pauses for a moment while they ponder whether or not the purchase is necessary.
JASON
"What exactly does it do?"
VENDOR
"You said you wanted information. Does it need to have any supernatural qualities?"
RAMONA
"Stylish and tactical. I'll take it."
She tosses a pouch at the vendor as she takes the cloak and puts it on.
She twirls a bit and admires it while Jason gets the
information he needs.
JASON
"So, about that nest?"
VENDOR
"I overheard one of the customers saying something about spotting a hybrid fleeing South. There is most likely a nest there."
RAMONA
"Thank you kindly."
She tosses another small pouch of florins at the Vendor as payment for the information.
RAMONA (CON'D)
"Consider it a tip."
VENDOR
"Much obliged."
RAMONA AND JASON HEAD SOUTHBOUND TO FIND THE NEST.
RAMONA AND JASON ARRIVE AT THE ENTRANCE.
HYBRID NEST
The two are by the Nest's entrance which is shrouded with fog.
The hunters advance towards the cave with caution as hybrids are a bit more attuned to the world than other supernatural creatures.
The first Lycan-Hybrid is seen by the entrance of the nest carrying its latest victim into the den.
Jason and Ramona both equip their mercury coated daggers, Jason with his single blade and Ramona with her twin.
They sneak low in the shrubbery as an effort to remain hidden.
There are three more Lycan-Hybrid's spotted forming guarding what appears to be the den leader...
[This Is A Sample Of One Of The ScreenPlays That I Wrote I May Or May Not Post More.]