Upcoming Horror Movies We're "Dying" to See
"Life's no fun, without a good scare."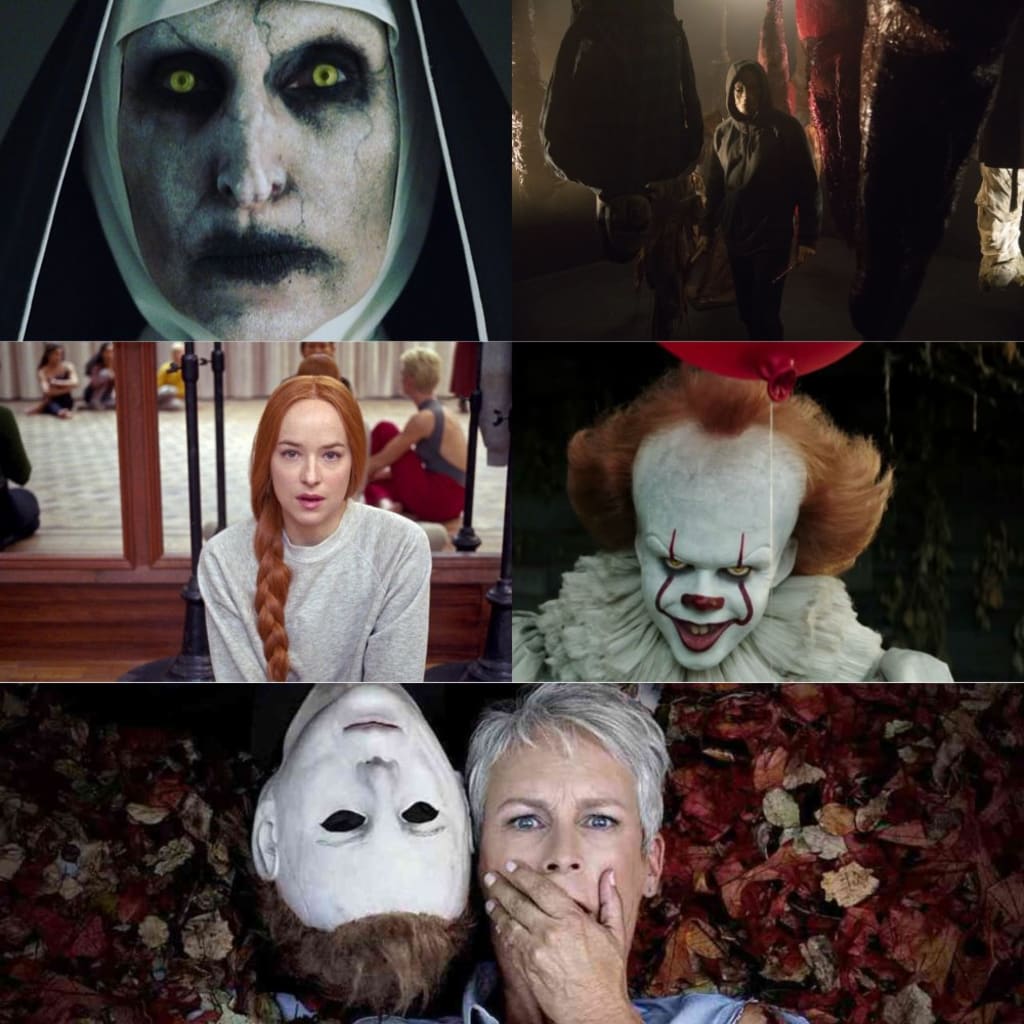 After what has been a summer that seemed to be plaguing the entire northern hemisphere with record heat and temperatures mirroring the devil's kitchen (maybe), fall has never been more anticipated. So, let's just take a quick moment to get in the right state of mind, before getting ahead of ourselves.
Imagine a cool autumn day. There's a refreshing breeze coming through the window, the scent of pumpkin spice fills the air. Pumpkin and apple pies are baking and filling your home with happiness and warmth. Maybe there's a cup of tea steeping on your counter. Your favourite sweaters are exiting their summer-long hibernation from the closet; making their fashionable reappearance into the world. Breathe in…out…Namaste. Okay, now that we are all in the perfect autumn mindset, let's get to the real reason we're here: Horror movies.
Love them or hate them, every year (most likely around Halloween) the box office offers up a new lineup of frightening movies ready to terrorize and scare the popcorn right out of our laps. For movie buffs and fans alike of seeing all the gore and horror, when those release dates finally arrive, it's like Christmas morning.
With all that said, let us now take a glance into the future coming months, as well as a quick look into next year, as we take a gander at some of the most eagerly anticipated horror flicks. You could even say, these are movies we're all just "dying" to see… huh? Yeah, terrible pun. Let's move on.
Release: September 7
Already leaving a frightening impression on audiences, we were first introduced to the terrifying sister of the church in The Conjuring, now The Nun is back with a movie all to herself where, audiences will finally learn more about her back story and it is looking to be one of this year's most terrifying films to hit cinemas. So much so that YouTube even had to drop one of its ads due to viewers becoming outrageously spooked by the demonic sister with yellow eyes. *Grabs Holy water.*
Release: October 19
The music is undeniable, the chills are unavoidable and the excitement is immeasurable—much to the delight of fans of John Carpenter's 1978's
Halloween
, Michael Myers is making his chilling return to the big screen this fall. And to make the deal even sweeter, Jamie Lee Curtis is reprising her role of one of horror's most iconic female protagonists, Laurie Strode, for one last meeting.
Release: November 2
Dakota Johnson stars in the remake of the 1977 cult classic, SUSPIRIA. Directed by Italian filmmaker, Dario Argento, SUSPIRIA tells the story of a young ballet dancer beginning her studies at a renowned dance school in Germany. It's during her time at the school that Suzy Bannion uncovers the school's dark history and, even darker demons.
Release: September 28
Personally, I have never been a fan of Halloween parks cause, call me crazy but, the idea of having someone chase me around a park with some sort of weapon, has never been an appealing thought for me. In Hell Fest, teens find themselves in a real life, life or death situation when a serial killer shows up to have his own fun. To those of who enjoy going to parks like this year-after-year, all I can say is good luck ever entering one again.
'IT: Chapter Two'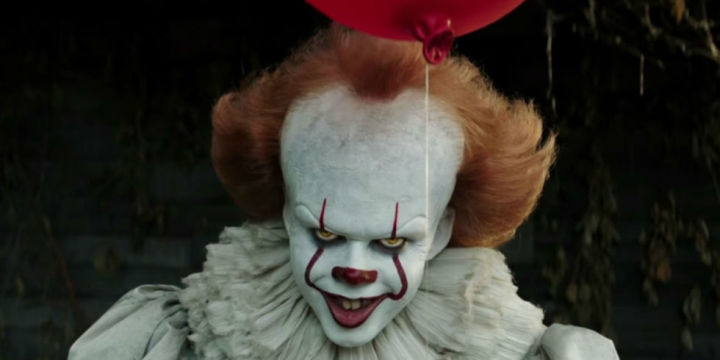 Release: September 6, 2019
Okay, so the second chapter of IT doesn't come out until 2019 but, Bill Skarsgård's portrayal of Pennywise in 2017's first chapter was so chillingly exciting, fans of the remake have been eagerly awaiting its second installment of the remake ever since. Plus, with a cast consisting of James McAvoy, Isaiah Mustafa and Bill Hader, how can we not be excited?