Upcoming Book
The Mad Writer's Prod: Horror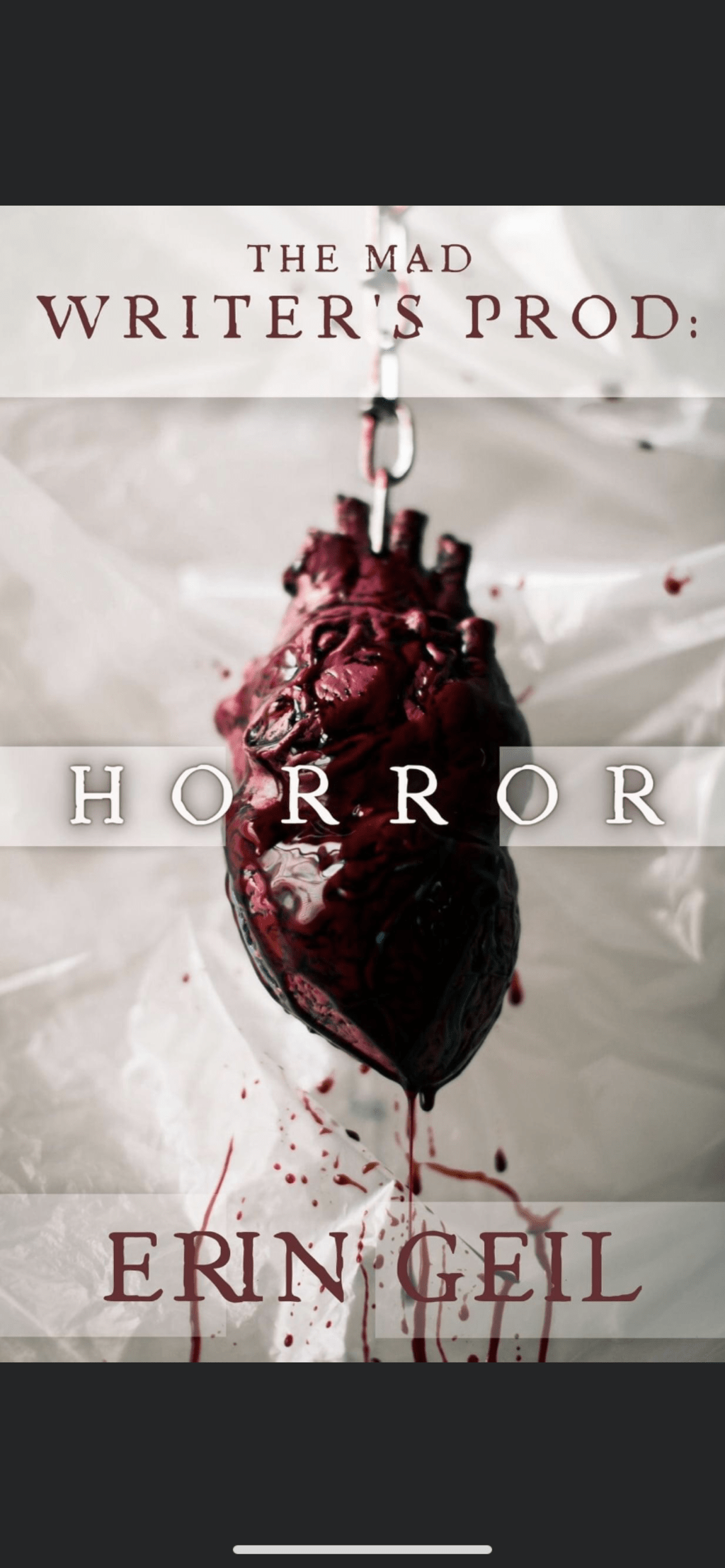 The horror genre has always been close to my heart. A child of the 80's I grew up among some of the most disturbing horrific characters that have ever come across the big screen 📺 as well as the tv screen. Kudos to Stephen King for his "It" that either instilled in me a fear of clowns 🤡 or it exacerbated it.
And Wes Craven's Freddy who made me afraid of my own basement. I'm not sure why exactly. As Freddy didn't appear in many basements to my recollection, just in teenagers bedrooms.
My mother and grandmother always had something on that probably wasn't appropriate for a seven year old. That was way back when HBO was "new" and I'm not sure how well the rating system was for each show. Not like the warnings you see today like: this episode may contain tobacco 🤨 or 🚬. Smh.
But I'm very happy to have been born in the early 80s, it was a good time to be alive. They actually let us breathe in public without masks. Crazy right? Ok, that's all I'm going to say about that. I promise.
Back when America was still America. Okay, NOW I'm done.
So, yes my love of horror has been with me from the beginning. Perhaps even passed down through generations of DNA. Unlikely but you never know.
My thought process writing the first book in the series of The Mad Writer's Prod went a bit like this. A seed was implanted in my brain in 2015, I believe, when I took a continued education online class called Introduction to Horror, through my alma mater WVU. *Lets Gooooo Mountaineers!*
One of the short stories we read was "The Yellow Wall-Paper" and it made me feel as though I had lost my mind by the end of it. It was written by a WOMAN, of all creatures.
Sadly, it is rumored to be semi-autobiographical. The story is also in the public domain. All of the stories in my book are as well, and there are links provided to go to the corresponding text, audio, and wiki page. I do my best to pick an audio version via YouTube that isn't too boring.
After that class I had a much deeper respect for the mothers and fathers that helped to create the horror genre as it is known today. And I wanted to bring homage to them, as I feel that many readers today may not know who they are.
Of course there are some well-known standouts like HP Lovecraft, Sir Arthur Conan Doyle, and Charles Dickens that people will recognize, but chances are nobody has read them. I don't remember any of my high school teachers or physical college professors including them on the curriculum at least.
The classics are not getting read as much as they should. And my goal is to change that, even if it's just one reader that I can get to fall in love with a story that was penned from someone long, long, dead 💀 it'll be well worth it.
My book is set up as part horror exercise book. And part writing to release emotional baggage.
There are ten horror exercises to go along with ten quotes from short stories/poems/songs.
The quote on one page, and the reasoning for why I picked the quote on the next page or two followed up by the exercise and then a public domain image with a snippet of my own response to the exercise.
The editing process is almost complete and I look forward to hearing what people think of it once it's in the world that is amazon.