Unspeakable Things by Jess Lourey (Book Review)
An adult novel with a teen protagonist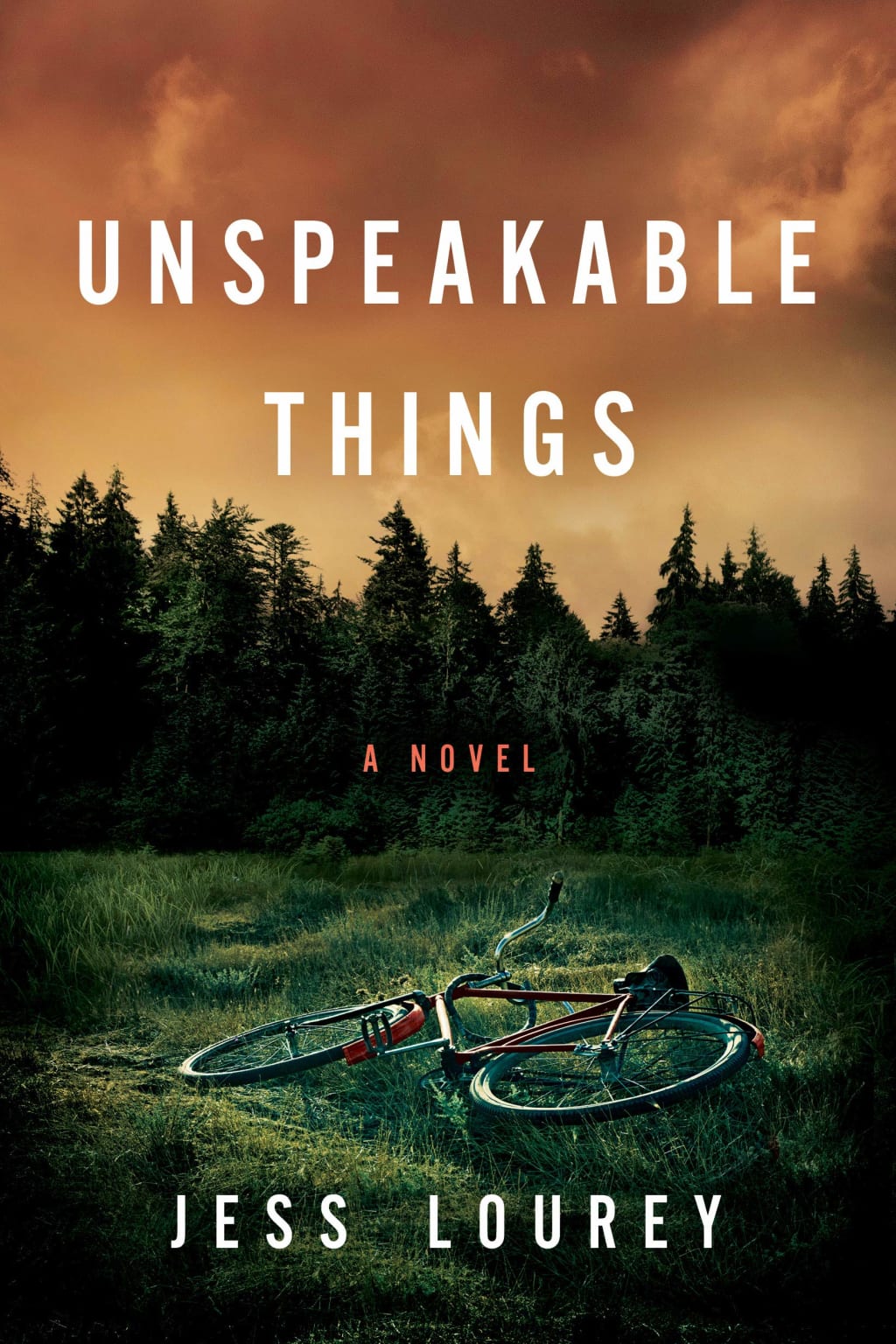 Unspeakable Things - Jess Lourey (OUT NOW!)
Just before Christmas I did what I usually do. Scour Amazon (UK) for new books, DVDs, Signed CDs, or whatever takes my fancy. This year was difficult. Having already spent what felt like a small fortune on books; hardbacks, limited editions signed copies, self published, traditionally published and secondhand. I was looking to pick up a few on the cheap. (Greatest achievement was a hardback at £0.88, and a very well reviewed crime thriller from J.D Robb for £1.30).
Then it came to new releases and I noticed a small book at £3.99 (Cannot guarantee it is the same price now) with the Ebook coming out on January 1st, yet somehow I was able to get a paperback copy on December 16th 2019. It took me a little while to read (I finished it on December 31st 2019), but it started the new year off right.
Starting 2020 off with a bang is the newest novel from seasoned author Jess Lourey. 'Unspeakable Things' blends the bone chilling facts from true stories with her unique storytelling. Despite having a teenage protagonist, there is nothing YA or Teen about this, it is a through and through psychological/suspense thrill ride.
Quick fun fact. In a tweet from January 1st 2020, Jess Lourey revealed to me (Tom) that the original title for this book was 'Devil in the Dirt Basement'. Which would have been an equally good title as the final one, yet I feel the final title adds more intrigue and suspense.
Following the story of Cassie and her family including her sister Sephie (short for Persephone) and her mum and dad as they live in a small Minnesotan town where things begin to go wrong. Kids start to go missing, and when they return, if they return, they're changed. Different. Along with this, an unusual home life leads to Cassie beginning to ask questions. At times it's as if, it's only Cassie who really knows what's going on, or that some of the adults are keeping secrets. After being caught 'stealing' at school, local law enforcement make it clear that no one will believe anything she says, which only fuels the ideas Cassie has as to who is behind the disappearances and the changes happening to these kids.
Told through the eyes of the Cassie, a teenager, gives a different and fresh perspective on life, and how these horrifying disappearances affect the mental health of young people, and how at times, young people are afraid to tell the truth, or tell adults/law enforcement/teachers/carers etc in case they aren't believed.
Creepy dads, unhappy mums, strange and creepy neighbours, unorthodox house parties and several rules follow Cassie and her sister throughout the entire book. 'Don't tell anyone what happens at home' and 'Don't go in the basement' are two rules laid out by Cassie's father which really pile on the suspense and curiosity.
Extremely well paced, with enough highs and lows, tension build-ups and tension relief make for an exhilarating read. Always worrying about what will happen next, or if that one thing Cassie wishes will never happen does finally happen. Constant suspense and thrills, stories and characters that send shivers down your spine. Being a young woman, Cassie has lots of different ideas as to who's being what's going on, so many suspects at the same time, each being entirely believable.
Unspeakable Things left me thoroughly spooked and intrigued at the same time. At times I had my heart in my mouth waiting to see what would happen, and with expertly weaved tension crescendos it paid off in a big way. The way this book end has me gagging for what happens next. What happens after the end? Do things change? WHAT IS IN THE BASEMENT?? Hopefully, one day we might find out. The answers to these questions would make this a 5* must read, but without these few questions being directly answered it is a 4.5* must read for 2020.
An extremely enjoyable and unnerving read which will leave you with a constant fear of basements. After all, basements are where men keep their secrets.
Rating: 4.5/5 stars (****1/2)
Follow Jess Lourey!
Instagram: @jesslourey
Twitter: @jesslourey
Website: jessicalourey.com
Follow Me! (Tom)
Instagram: @tomsturtridge
Twitter: @tomsturtridge
Goodreads: Tom Sturtridge