Underrated Horror Movies
These Hidden Gems Are Perfect for Halloween, or Anytime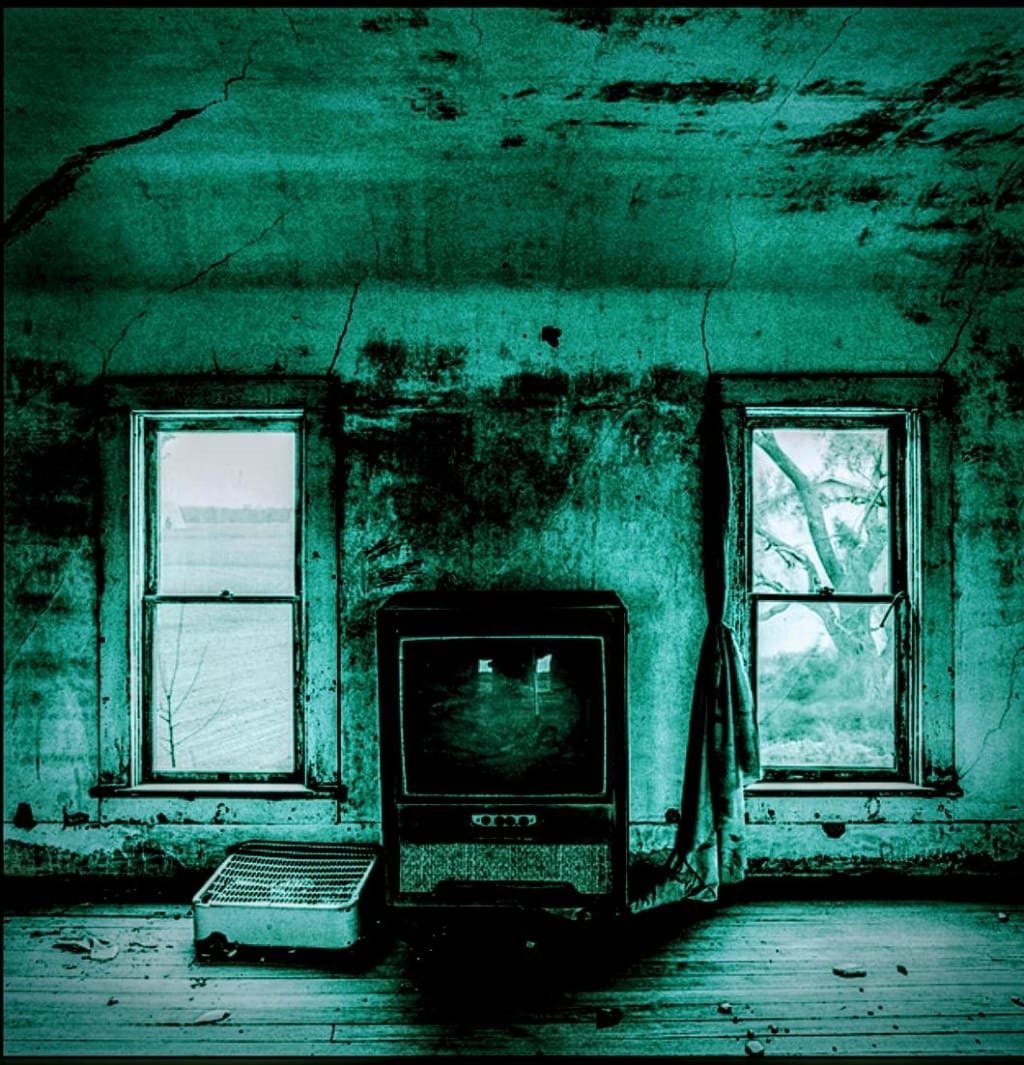 The Barrens (2012)
Stephen Moyer (True Blood) and Mia Kirshner (The Black Dahlia) star in this obscure flick that probes the mythos of The Jersey Devil. A father takes his strained family on a camping trip to the Pine Barrens, hoping it will bring them closer together, as well as rendering it a memorial trip dedicated to his father. After a campfire story about The Jersey Devil, the father begins acting strange and the trip quickly takes a turn for the worst. This crafty movie that utilizes the atmosphere of isolation and the lore surrounding the Pine Barrens is a twisty psychological ride.
The Terror of All Hallows' Eve (2017)
Teenager Timmy (Caleb Thomas), a loner obsessed with Halloween and all things horror, devotes his time to creating Halloween props and scares. On Halloween day is he bullied and knocked around by a group of boys, leading him to seek revenge. Whilst carving a Jack o' lantern he makes a lifechanging wish that summons a supernatural force. This movie has a retro feel, baring similarities to 80s classics. It unifies the ambience of Halloween, along with its time-honored traditions into a gory bizarro night.
Hell House LLC (2015)
A group of friends decides to turn an abandoned hotel in rural New York into a haunted house for Halloween. Strange things begin to happen but due to financial constraints the group decides they must remain and see their project through. This found footage film is genuinely creepy and personally the best I have seen in the genre. Great tension and build up make this a notable horror feature, perfect for watching before going to haunts!
The Barn (2016)
Taking place on Halloween 1989, Sam, (Mitchell Musolino) well versed in Halloween customs, and his friends spend their final "Devil's Night" together before graduating high school. On their way to a Halloween rock concert, they make a detour to an abandoned barn that is rumored to contain sinister presences. This throwback film with plenty of nostalgia, pays tribute to the 80s, has an amazing soundtrack, memorable characters, a grindhouse feel, and emphasizes reverencing the traditions of All Hallows' Eve.
Clownhouse (1989)
Taking place just before Halloween, this creepy clown feature follows three brothers (Nathan Forrest Winters, Brian McHugh, and Sam Rockwell) in a small town where there was just an escape at the local mental institution. The escapees make their way to the circus in town and assume the identities of approachable clowns, although they have much bleaker veiled dispositions. One of the creepiest clown movies ever made, you never know what is hiding behind those painted smiles!
Candy Corn (2019)
Lester/Dr. Death (Pancho Moler) is the ring leader of a shadowy traveling carnival that comes into town for Halloween weekend. He hires a local kid as the one the freaks for the event's main attraction, but when local bullies come searching to provide his annual hazing, things quickly go astray. Dr. Death tries to make the situation right, which leads to a bloodstained murder spree and curious inquiries throughout the small town. Pancho Moler gives an excellent performance in this carnage filled spectacle!
The Ninth Gate (1999)
A book dealer (Johnny Depp) who specializes in rare and hard to find volumes, gets caught up in a complex conspiracy involving a dubious character (Frank Langella). The further he delves the deeper the paradigm gets, determining him to figure out the importance of the book so coveted. He travels from New York, to Portugal, and Paris, (with the majority being filmed on location), soon becoming plunged into the occult world. This intriguing film has an excellent background score, an ominous atmospheric nature, and wonderful dialogue that will keep you guessing till the end.
The Car-Road to Revenge (2019)
A district attorney attempting to clean up crime in his city is brutally murdered right after purchasing a new vehicle. He becomes one with the vehicle and they go on a journey across the city eager for revenge. Still enamored with his ex-girlfriend Daria (Kathleen Munroe) he begins tailing her as she tries to find answers for the strange murders occurring. The film combines many aspects, taking place in a run-down cyberpunk city, merging punk villains with the supernatural aspect of a bloodthirsty car, it is an amusing and distinctive piece.
The Blackcoat's Daughter (2015)
Kiernan Shipka (Chilling Adventures of Sabrina) gives an unsettling and chilling performance, alongside Emma Roberts (Scream Queens) in this dreadful tale that takes place at a secluded Catholic boarding school. A series of events lead a lonely and fearful teen down a bleak path, with every environment, discussion, and score equally gloomy. This film is a memorizing masterpiece that is excellent at maintaining a truly dreary atmosphere throughout, and is certain to stick in your head long afterwards. This Canadian film is also known by the title February.
Black Butterfly (2017)
Paul (Antonio Banderas) is an isolated writer living in Colorado who goes into town one day and runs into a dicey situation fueled by road rage. A peculiar stranger intercedes and Paul attempts to repay the deed by offering him a ride and a place to stay for the night. Quickly realizing this was a mistake once he gets to know the stranger more, he attempts to get him to leave diplomatically. While this movie could be considered a thriller or suspense more so than a horror movie, it has various elements of unease and terrorization that make for a jaunting journey.
Evil Little Things (2019)
A boy dealing with an upsetting homelife is taken to a toy store to pick out a doll that will hopefully quell his fears. The enigmatic shopkeeper begins telling him the backstories of various dolls he has within his shop. This horror anthology revolves around the frightening creatures that are of smaller stature, from vengeful leprechauns to jealous dolls. It is laid out in a similar style to Creepshow and is an enjoyable little feature that accomplishes a lot for its low budget.
The Jack in the Box (2019)
An antiquated and incredibly spine-chilling Jack-in-the-Box is found among several items donated to a historical museum where Ethan (Casey Reynolds) works. Ethan soon starts to become apprehensive about the Jack-in-the-Box as coworkers begin to end up missing. Delving into the history of the Jack, he uncovers the historical origins of the device and its original purpose. This is a terrifying film with an unnerving villain and a touch of history that will be difficult to forget.
movie review
About the author
M.R. Cameo generally writes horror, sci-fi, fantasy, and nonfiction, yet enjoys dabbling in different genres. She is currently doing freelance work as a writer, ghostwriter, copywriter, editor, and proofreader for various publications.
Reader insights
Be the first to share your insights about this piece.
Add your insights