TV Series to Watch on Netflix If You Loved Warrior Nun
Warrior Nun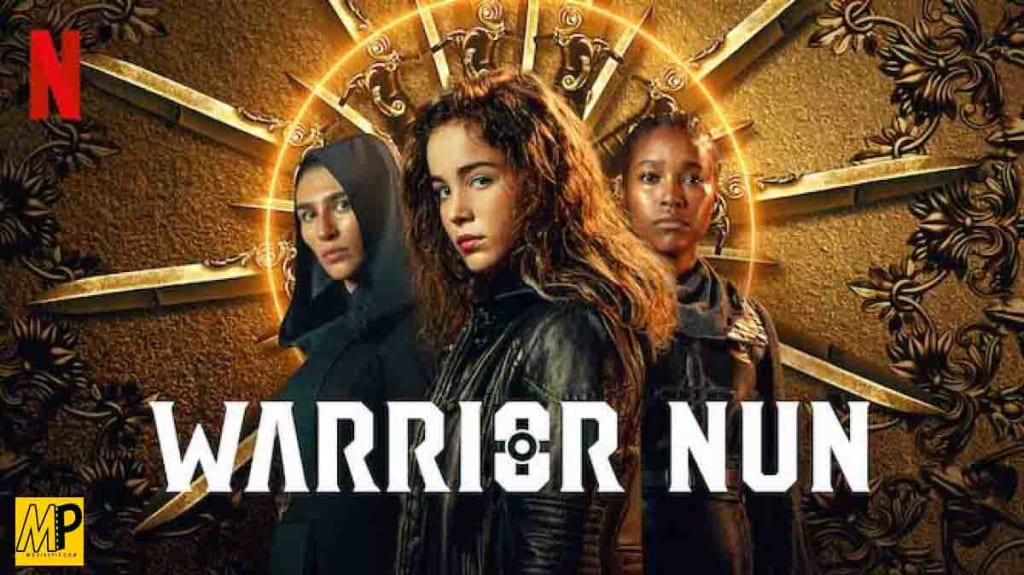 Warrior Nun is a popular series on Netflix. Viewers have loved this female-fronted supernatural series depicting the story of a diseased orphan who possesses supernatural powers. Along with featuring a young and strong female character, the inclusion of mysterious evil forces, the touch of romance, and portraiture of beautiful friendships have made this series receive positive reviews. Only one season of this series has been released yet and fans are waiting for the arrival of another season. Meanwhile, in this article, we have got you a list of amazing shows and series which you are going to love if you loved Warrior Nun. So let's scroll through the list.
Dark
Dark has received an IMDb rating of 8.8 which tells a lot about the quality of this series. Dark is full of mysteries where two children are gone missing in a small town in Germany and the story unfolds exposing the sinful past of the town including supernatural elements. Broken and fractured relationships among four families are also shown in the series and if you have loved Warrior Nun then you are also surely going to love Dark. There are three seasons of this amazing web series and they are starring Louis Hofmann (Jonas Kahnwald), Maja Schöne (Hannah Kahnwald), Lisa Vicari (Martha Nielsen), Jördis Triebel (Katharina Nielsen) and Oliver Masucci (Ulrich Nielsen).
Crazyhead
Crazyhead is a horror series that features two likable, charming, and fierce demon-fighting girls. This series has only one season and has received an IMDb rating of 7.3. Crazyhead is starred by Susie Wokoma (Raquel), Cara Theobold (Amy), and Lewis Reeves (Jake). You are also going to find some British humor in this series and it should also receive full marks for the amazing screenplay. You should not miss this series if you are a fan of Warrior Nun.
The Order
Two seasons of The Order are full of horror, drama, and occult. This story of the series revolves around Jack Morton, a student of Belgrave University where he joins the Hermetic Order of the Blue Rose. He discovers a new world of magic and monsters and decides to avenge the death of his mother after discovering the dark secrets of the family. He gets involved in a fight between werewolves and practitioners of dark magic where he is assisted by Alyssa Drake, a strong character which is played by Sarah Grey. Along with Sarah Grey, The Order is starring Jake Manley (Jack Morton), Adam DiMarco (Randall Carpio), Katharine Isabelle (Vera Stone), and Thomas Elms (Hamish Duke). This series has received a good rating of 6.8 IMDb. The Order must be on your watch list if you are a fan of the supernatural, especially if you are a fan of The Order Of Cruciform Sword.
I Am Not Okay With This
I Am Not Okay With This is a popular series on Netflix featuring the story of a teenager who possesses telekinetic powers and struggles with complexities in her school and home, just like Ava did in Warrior Nun. This series is based on a graphic novel by Charles Forsman. This series of comedy-drama genre has received an IMDb rating of 7.6. I Am Not Okay With This is starring Sophia Lillis (Sydney Novak), Wyatt Oleff (Stanley Barber), Sofia Bryant (Dina), and Richard Ellis (Brad). You should certainly watch this series if you are fascinated with the superpowers of Ava. There are a lot of series available to watch on Netflix. If you are looking for something which includes stories of supernatural or features romance of teenage or the mess of teenage, then we have listed some amazing series. You should add these series to the watch list, and if you have already watched Warrior Nun and loved it, then there is no doubt that you are going to love all these series as well.
Source:- Warrior Nun TV Series