Turning Over A New Heath: Where Has Heath Gone In 'The Walking Dead'?
Put down your packet of freeze-dried apocalypse food and pay attention, Episode 6 of The Walking Dead's seventh season wasn't actually that bad!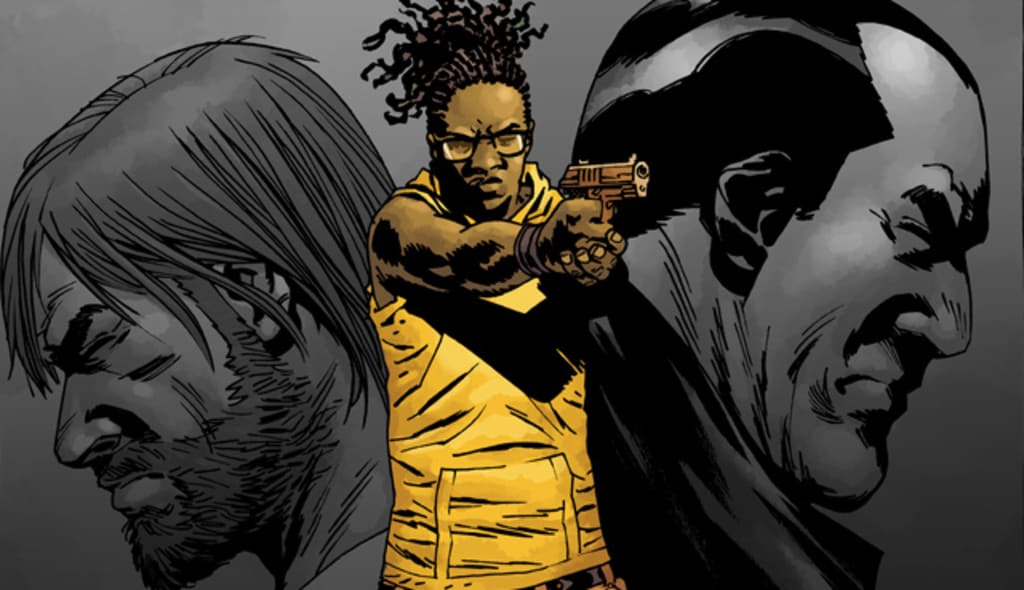 'The Walking Dead' [Credit: Image Comics]
Put down your packet of freeze-dried apocalypse food and pay attention, Episode 6 of The Walking Dead's seventh season wasn't actually that bad! Connecting the dots in a complicated web of characters like in a Ryan Murphy show, "Swear" saw the return of Heath and Tara — yeah, we forgot they existed too.
While the episode was largely Tara-centric, Heath got his time to shine too, battling off some sandy covered walkers for Tara's escape. There was the awkwardly mild racism of having Tara mistake another walker for the dreadlocked hero. You know, you wait six seasons for a man with dreadlocks to come along, then two turn up at once. Apart from Ezekiel and Michonne the only two people in the entire apocalypse with dreadlocks happen to end up on the same bridge — go figure!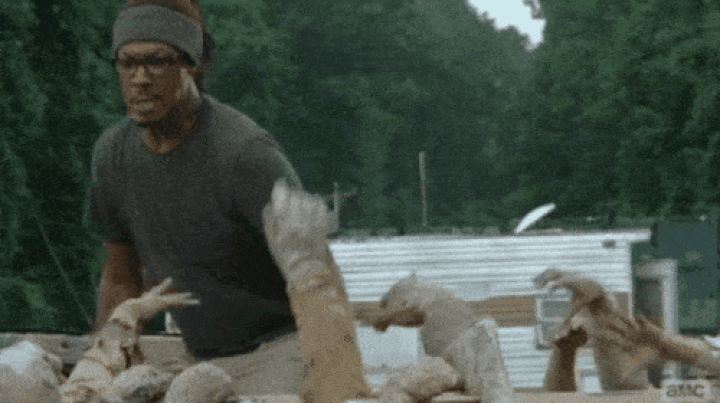 With actor Corey Hawkins having signed on for the lead in the 24: Legacy reboot, many thought Episode 6 would be a logical time for Heath to bow out of #AMC's walker wasteland. However, instead of getting the death we all expected, Heath did his own version of the Glenn dumpster roll, presumably to return again at some point. Heath seemingly left a clue about where he was going/was being dragged to — while we are still puzzled about what PPP means (!?!) let's look at where the bespectacled babe could end up.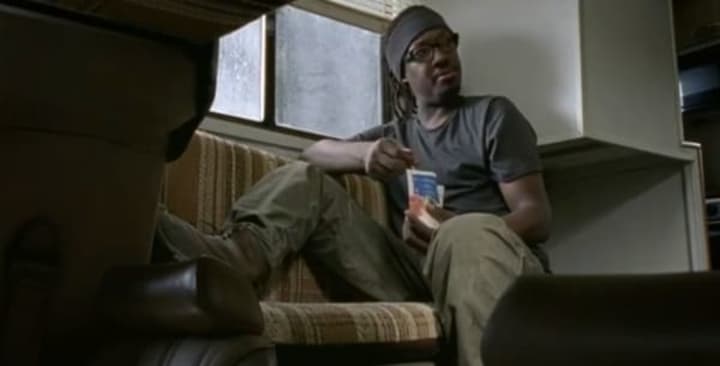 The Kingdom
Dreadlocks in tow, could Heath pay a visit to King Ezekiel for the pair to swap hair tips? We have seen fairly little of the place of kings and tigers, which is sad because it seems like a pretty cheerful place. Normally The Kingdom's scavenger missions involve horseback, which wouldn't fit in Heath's RV, but they are known to travel by truck to collect Negan's supplies. We are expecting a last-minute saving of Heath by someone, so why do that unless the group had good intentions?
The pair were certainly a long way away from home and we still don't know how far The Kingdom is from Alexandria, so Tara and Heath could be on the doorstep for all we know. At the moment there are only Carol and Morgan residing at The Kingdom and Heath could bump up the numbers. The season is feeling a little disjointed at the moment, so collecting more of the cast in several locations works as one way to unite it further.
The Hilltop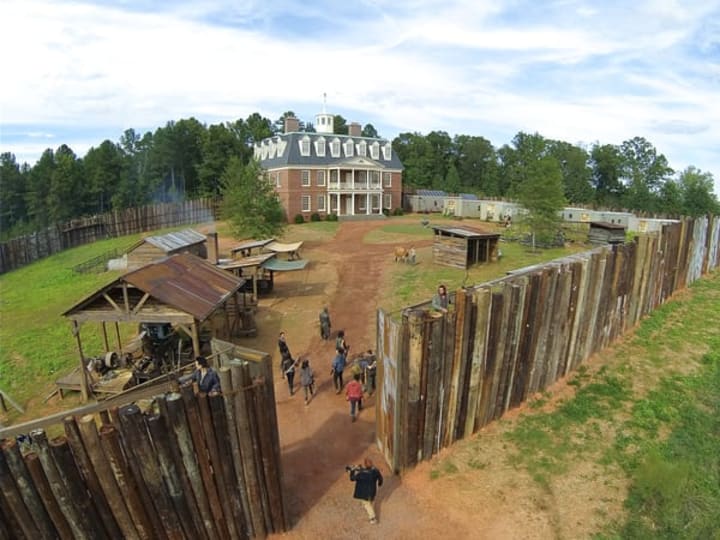 Well, it looks like Lauren Cohan's Maggie is pretty settled in the land of Gregory, and now that she has Enid and Sasha for company, The Hilltop's ranks are growing. Heath could have paid them a visit in his roomy RV — seriously, does everyone in the apocalypse own one? This one doesn't really make sense though. It may have only been a brief shot at the end of Tara, but it didn't look like Heath made it back to the fortified stronghold of Alexandria. You would assume that after his escape, Heath would head back to Alexandria of his own volition and then possibly on to The Hilltop — he was pretty fed up of their extended scavenger hunt.
The Sanctuary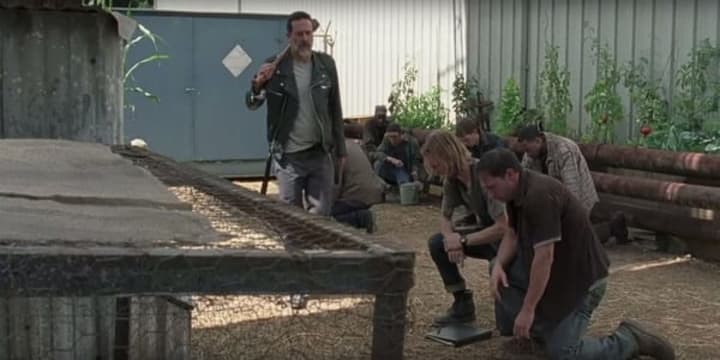 Heath's dropped glasses imply that perhaps his escape wasn't all sunshine and "Easy Street." Could he be the latest victim of Dwight's melted-cheese face? Tara and Heath managed to escape the ravages of the Season 6 finale/Season 7 opener, so it is only fair they get to meet Lucille and Negan too at some point.
It is safe to assume that Jesus and Carl are on their way to The Sanctuary, and with Daryl already residing as a prisoner, we could be moving more of the cast to the Negan Zone. So far we have seen relatively little of the expansive Savior fortress, or in fact how many of them there are. We could solidify the action by having Heath join the rest of the boys at The Sanctuary and have them all in trouble — a'la the group at Terminus in Season 5.
A Hotel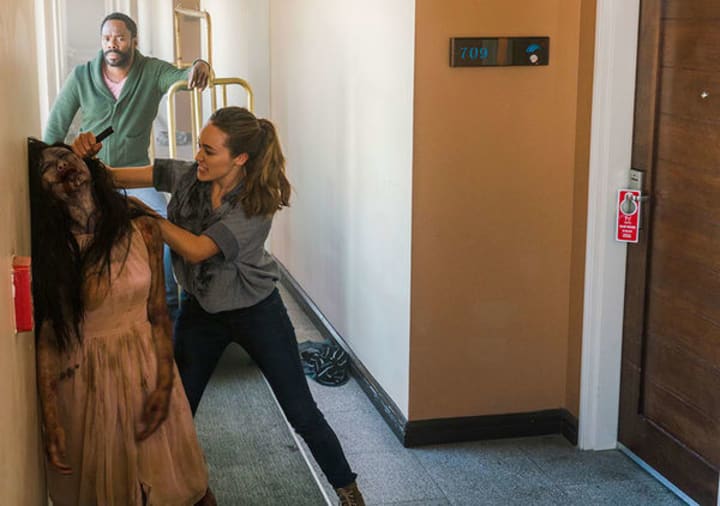 Twitter was critical of "Swear," saying it felt more like an episode of spin-off show Fear the Walking Dead, but we could be about to stray into that territory even further. Heath's apparent dropped clue (the PPP one) looked a lot like a hotel key. Quite how PPP relates to that is still a mystery, and apparently only Scott Gimple knows, but Heath could be holing up in the local roach motel. Tara must be psychic, because she knew exactly what it meant. Just as long as it doesn't cross over with Fear the Walking Dead I don't really mind.
ANOTHER Community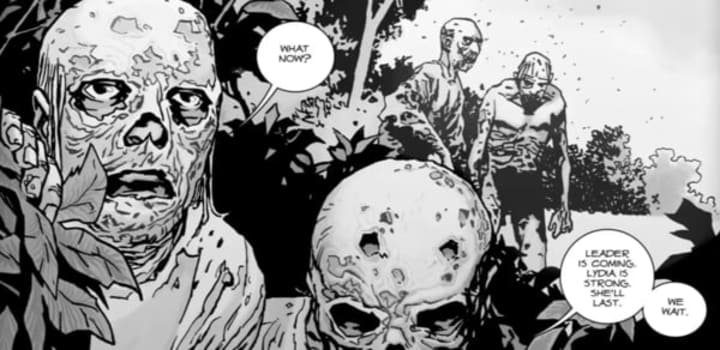 In the season of the communities, why not chuck in another one for good measure? Episode 6 seemingly introduced the TV equivalent of the Oceanside group from the comics, meaning that apart from The Whisperers, we have met everyone out in the apocalypse (for now).
The jury is out on whether Season 7 will introduce The Whisperers or not, but one way to do it would be have Heath run into them. Of course he could have been taken by someone completely different and Scott Gimple is diverging from the source material even more. Hopefully it is neither of these options. As said before, Season 7 is a bit all over the place and Heath isn't really a core enough character to carry a whole segway to another new group!
As Holly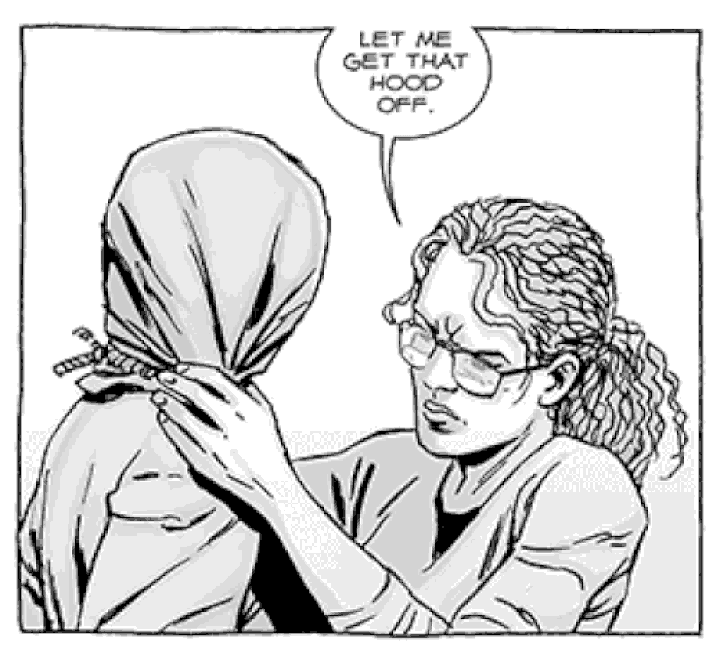 One of the big questions coming from Season 7 is "who gets to be Holly?" Fans of Robert Kirkman's comic know that the doomed Alexandria resident is kidnapped and then returned in Issue #119. Alexandrians is are quick to welcome their former friend back into the community, but with a sack over her head, they don't realize a zombified Holly is being used as a Trojan Horse. Some speculated that Holly's demise would be heading Sasha's way, but with Heath now MIA, it could just as easily be him. What better way to reintroduce a mediocre character than with one of the more iconic comic book scenes?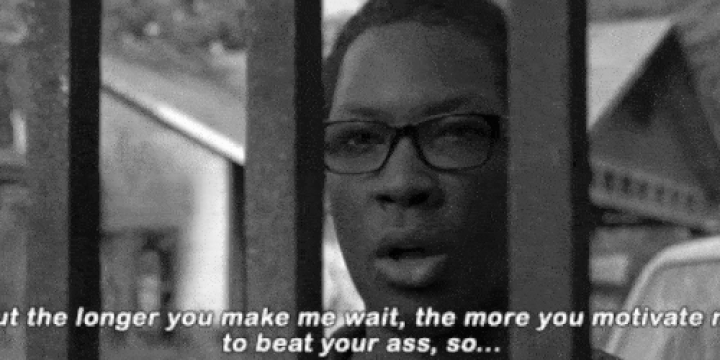 Fans of the show have been critical of Heath's portrayal and the lack of screen time for Hawkins. Heath is one of the longer surviving members of the comics, lasting from Issue #69 to the present and is currently serving in Rick Grimes's militia, so I can't see them casting him aside just yet.
However, we have been here before. We saw the whole Sophia saga dragged out to the famous "zombies in the barn" scene, so don't think Heath will be coming back from his solo mission completely unharmed. AMC loves to throw a curveball at us, and with a season populated with mushed heads and torturous songs, don't expect Heath's return to be a joyous one. Now if you'll excuse me, I'm going to take my PPP card and go check into somewhere nice for a lie down.